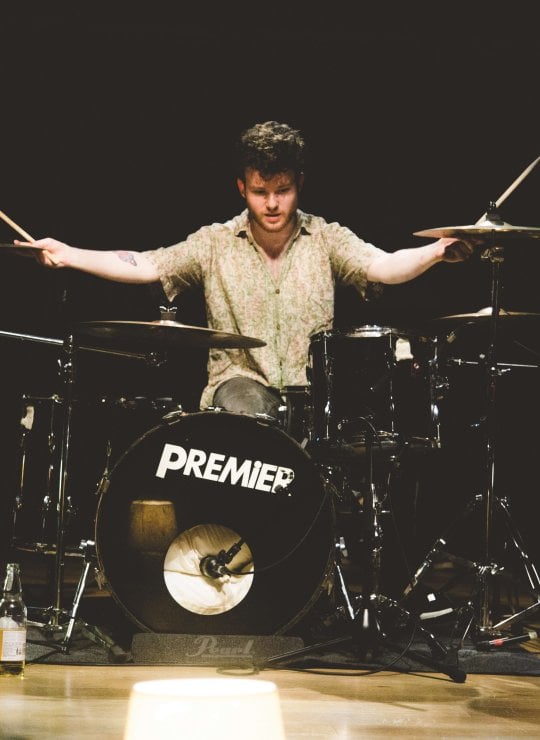 Popular Music BA(Hons)
Gain a confident understanding of the industry and develop your musicianship.
Key details
Course duration
3 years / 4 years
Attendance
Full-time / Placement year
Course overview
Whether it's underground or mainstream, DIY or commercial, acoustic or electric, this Popular Music degree is for musicians, songwriters and producers with eclectic styles and open-minded approaches to music making. As an independent artist, you'll learn how to promote and release your own music and create innovative audiovisual portfolios based on experimentation, defining a practice that's stylistically sophisticated and future facing.
You will:
Cultivate songwriting techniques and performance and production skills, to develop and produce your own sound and artistic identity
Work creatively in high-spec live, digital and studio environments, learning how to incorporate technology into your practice
Establish experimental and innovative approaches to music making, the music business and self-promotion, which may include touring or running a label
Think critically about the place and contribution of music within culture, with an emphasis on identities, sustainability and the challenges of the digital age
Benefit from staff expertise, alumni and visiting lecturers, which have included Ed O'Brien (Radiohead), Martha Tilston, Mary Hampton and Darcus Beese (Warner Music UK)
The placement year pathway for this course is new for entry year 2023 and is subject to validation.