Everything you need to know about starting university at Falmouth
Welcome to Falmouth University and your new home from home! We want each step of your journey to Falmouth to go as smoothly as possible. Check out the information below to find out everything you need to know about joining us in September, from accommodation and enrolment to all we have in store for you during the Welcome period and beyond!  
Registration and enrolment
In order to be officially registered as a student at Falmouth University, you must complete the online enrolment process.  
The process involves confirming your personal details and agreeing to abide by the University's regulations and policies. 
Enrolling will also release your student loan (if applicable), so you should try to enrol no later than three working days before the start of term to ensure you receive it on or around the first day of term. 
You will be contacted by the Student Records team near the start of term with a link to the instructions on how to enrol.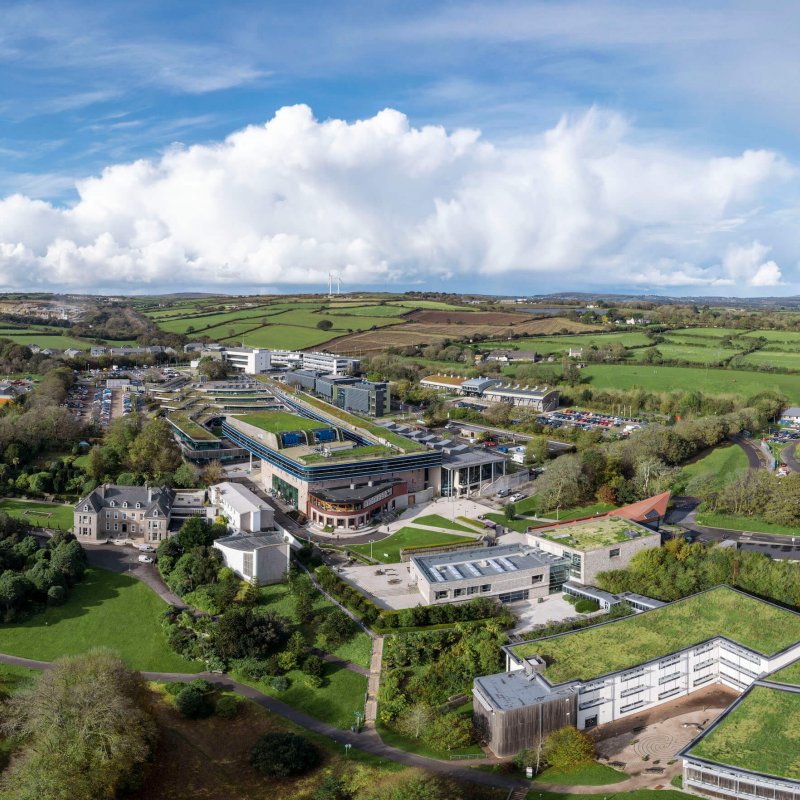 Before you arrive
Book your accommodation arrival slot
If you'll be living in university accommodation, you should book a slot for picking up your keys and moving in.
Look out for an email from our Accommodation team at the end of August, inviting you to book your time. You can also check for updates here.
Get packing
Leave plenty of time to figure out what you'll be taking with you. But don't go overboard! Think about the must-haves first before adding too many non-essential extras. A quick Google search will give you plenty of packing checklists and clever hacks to help you out.
TIP: if you're travelling to Falmouth by public transport and can't carry much with you, you can order accommodation packs in advance – containing items such as bedding and cooking equipment. Head to unikitout.com for more details.
Plan your journey to campus
Many roads in Cornwall are single-lane and can become congested. If you're driving, allow plenty of time to beat the traffic.
On the day you arrive
On Arrivals Weekend, Friday 9 and Saturday 10 September, the main registration centre will be located in The Stannary on Penryn Campus. It'll be open from 08:00 until 18:00. 
If you're staying in university accommodation (Glasney Student Village, Packsaddle Hill), the Accommodation Team will send you an email invitation to book a time slot when you can pick up your keys from the registration centre. 
After you've picked up your keys, you'll be able to get some essential admin out the way, such as collecting your ID card and registering with the local doctors' surgery. You'll also have the opportunity to explore our range of support services, meet some of our Student Mentors and ask any questions you have. 
If you're staying in halls of residence run by a private provider (The Sidings, Carrick View, Tuke House, The Quarry, Ocean View, Maritime Studios), you'll be contacted by email about arrangements for moving in into your new home. 
Although not essential, if you're staying in private halls, or local private housing, you may wish to head along to the registration centre in The Stannary on Penryn Campus, open on Friday 9 and Saturday 10 September, where you can register with the local doctors' surgery, meet the Mentor Team, find out about local bus services, talk to the Student Funding Team and ask any other questions you might have. 
If you are moving in after Arrivals Weekend, you can request to check in at Glasney Lodge. Please email accommodation@fxplus.ac.uk to arrange this. 
You can pick up your ID card from the Student Records team during Week 0 (12 – 16 September) from locations on both campuses. After that, they'll be available at the Compass Desk on the campus where you undertake the majority of your studies. 
Parents and Students' Guide 2022
Download our Parents and Students' Guide here:
Once you've settled in
1. Shopping
To buy the essentials, head to ASDA or Lidl in Penryn or Sainsbury's in Falmouth. If you choose to arrange a food delivery instead, please note that any deliveries to Penryn Campus will arrive at the Welcome Building (vans will not be allowed to drive into Glasney Village during Welcome Weekend) 
2. Getting connected
Make sure that you can access your Falmouth University emails and have downloaded our Student App. Through the app you can access your timetable, emails, campus maps, University news, links to support services and much more.
Contact the IT Service Desk via servicedesk@fxplus.ac.uk or call them on 01326 213822 if you need any support.  
5. Take a breath and relax
Well done, you're here! Now's the time to take a deep breath, relax and start getting to know your flatmates. And don't worry if you're the first one to move in – our ResLife team will be there to make you feel welcome.
Key things to do
Living in close proximity to one another and mixing with new people means that students are more at risk of certain illnesses than the general population. It's therefore important to have the right vaccinations. 
We strongly advise that before coming to university, you should check that you've been vaccinated for: 
Meningitis 
Measles, Mumps and Rubella 
Covid-19 
It's important to register with a GP here in Cornwall when you arrive. Make sure to register as early as possible, so your doctor has time to access your full history.
Download the Falmouth App to access everything from your emails to your inductions and timetables. It'll also give you information on how to loan equipment, the virtual learning environment and routes to a full range of support services.
Every new student is paired with a Student Mentor – someone who can provide a listening ear, a helping hand, and a fountain of knowledge. They'll be your friendly face and point of contact for any questions you may have during your first year at Falmouth. They are trained second or third-year students volunteering their time to help students settle into life in Falmouth.  
A 'Meet Your Mentor' event will take place on Sunday 11 September, 14:00 - 16:00 across both campuses. Your mentor will be in touch with more information at the end of August.  
For any questions, contact: studentmentors@falmouth.ac.uk. Or to find out more, click here. 
You'll be emailed with instructions before the start of term. Ensure that you enrol before the start of term, as this will release your student loan (if applicable), as well as provide access to University services and buildings.
Your induction
Your course inductions, which you should attend, will be scheduled in your timetable beginning on 12 September.
They're an opportunity to get to know your academic team and new course mates, discover the support available for you throughout your studies, as well as to find out about the places, spaces and digital tools you'll need to know about in your time at Falmouth.
To help you get prepared for all aspects of life at Falmouth, we'll be offering a range of in-person and online induction sessions to get you settled in and ready to hit the ground running.
Once you have your timetable, you'll be able to see what your course has planned. Look out for lots of useful information on the Student App & Portal once you arrive in September as well.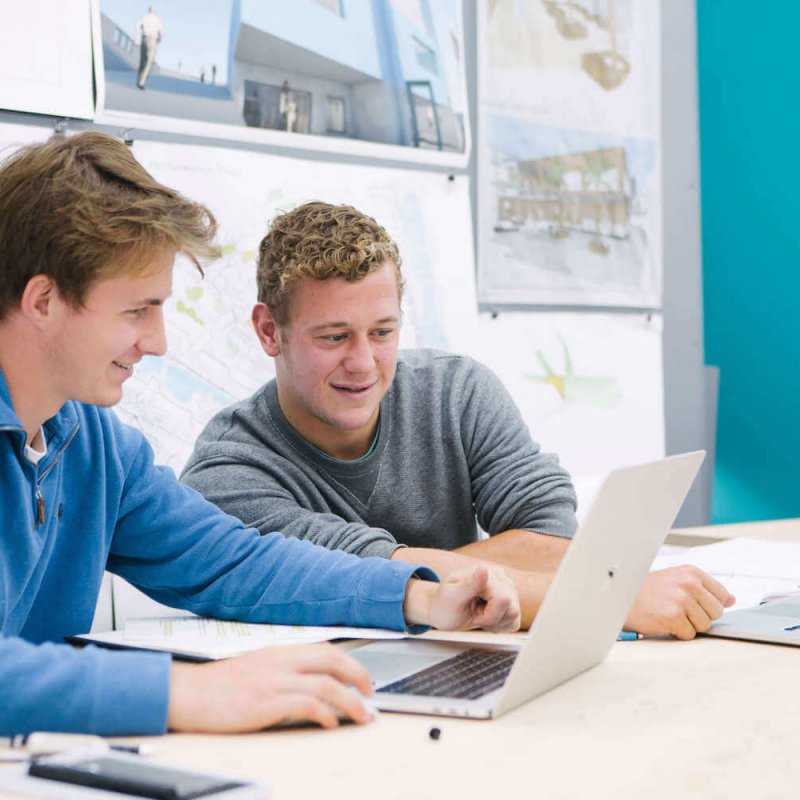 If you have been granted a Student Visa, you will be issued with either a 30-day or a 90-day vignette sticker in your passport to allow you to travel to the UK, but you will need to collect your biometric residence permit (BRP) within ten days of entering the UK. Your decision letter will confirm where you should collect your BRP from, and when it will be available.
If you have completed the entire visa application process (including submission of your biometric information) and have nominated Falmouth University as your Alternative Collection Location (ACL), you can collect your BRP from the Applicant Services team at Falmouth Campus by appointment. You must take your passport with you for identification, and copies of your travel documents if you used an eGate at the airport to enter the UK. Your passport and travel documents will be scanned and documented by the Applicant Services team to release your BRP card.
You can contact us regarding BRP cards in the following ways:
T: +44 (0) 1326 213730
E: applicantservices@falmouth.ac.uk
If you have not nominated Falmouth University as your ACL, or have not submitted your biometric information as part of the visa application process, you'll need to travel to Truro Post Office to collect your BRP. You must collect your BRP within ten days of your arrival in the UK. Please check the UK Visas and Immigration website for more information about obtaining your BRP.
Some international students need to register with the police. Check your BRP letter to see if you need to do this.
We'll also need to see your travel documents if you used an eGate at the airport to enter the UK. This is one of our duties as your Student Visa sponsor, and it is also a condition of your stay as a student in the UK.
You must present your documents within two weeks of your studies starting. If you don't do this, your registration will be terminated, UKVI will be informed, and your permission to study in the UK could be affected.
At the start of each study block you will be asked to present your current passport and visa documents for reregistration. You should always do this promptly: if you fail to respond to these requests, it is likely that your student registration will be cancelled and UKVI will be informed.
We're arranging a variety of online and on-campus events to help you get to know your fellow students and to explore Falmouth. You'll be able to find more information about these on the FXPlus website in the coming weeks.

We offer an airport collection service from Heathrow Airport in London and Newquay Airport in Cornwall.
Falmouth offers free English Language classes to help students improve everything from pronunciation and informal English to writing CVs and applications.
You'll need to choose which bank you want to register with first. Make an appointment with the bank you'd like to join and take the BRP letter and your passport with you (plus anything else the bank asks for). For support, contact:
We're here to help
We're here to help you get started at Falmouth. Feel free to contact us for clarification on any of the above. 
T: +44(0) 1326 213730 
E: applicantservices@falmouth.ac.uk 
For information about enrolment, international registration and other student administration queries, contact the Student Records team.