Research at Falmouth is at the forefront of the fourth industrial revolution, where human-centred design, innovation and storytelling are fundamental to making digital technology both useful and meaningful. Responding to market demand and working hand-in-hand with industry, our research takes creativity beyond the creative sector into other high-growth markets including e-health and wellbeing, aerospace and agri-tech.
Our work delivers outputs with global impact. However, our approach is firmly rooted in the needs of our local community. Committed to championing and bolstering the Cornish economy, we're mindful of how the region can provide an exceptional testbed for innovative research programmes.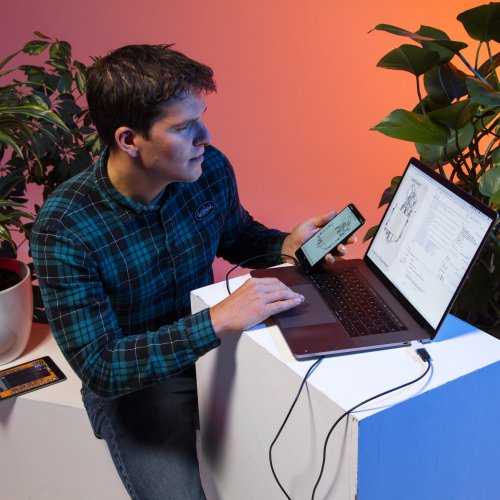 Alcwyn Parker
Outstanding result in Research Excellence Framework 2021
---
100% of Falmouth University's research impact case studies and 63.4% of its research outputs have been rated as being world-leading or internationally excellent (4* and 3*) in the Research Excellence Framework 2021 (REF2021).
Read more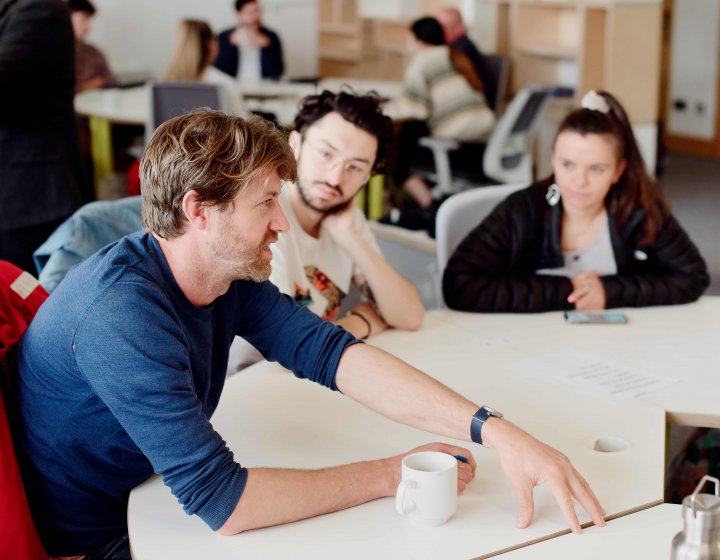 Programme page pic
Research Programmes
Falmouth's research and innovation programmes use transdisciplinary approaches. Explore programmes a...
Research Programmes
Research training day audience
Research Degrees
Falmouth offers both theoretical and practice-based research programmes leading to a PhD or MPhil. ...
Research Degrees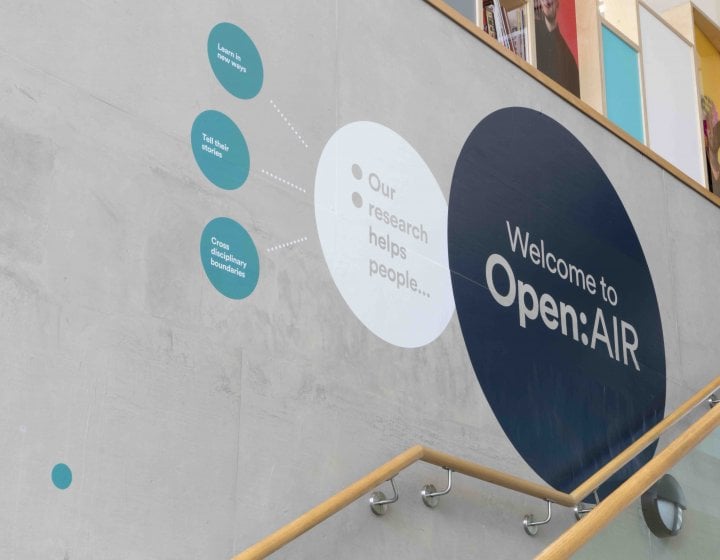 Open AIR stairs
Research & Innovation Projects
Our research cross disciplinary boundaries and tackle the challenges of our age, aligned to our rese...
Research & Innovation Projects
Research & Innovation news