Centre for Blended Realities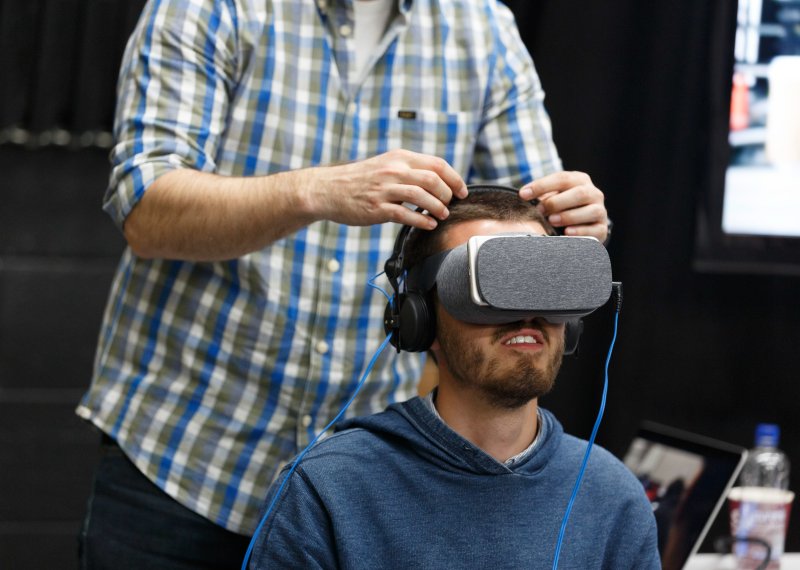 Welcome to the Centre for Blended Realities
Utilising shared technologies, the Centre for Blended Realities fosters excellence in collaborative research with a vision to blend innovation in the arts with bleeding-edge computer science in the pursuit of new creative endeavours and knowledge generation. 
Projects within this Centre
Centre overview
This Centre takes Falmouth University's legacy of co-located and virtual performances, game development and experimental design for heritage and culture to new heights. Through pioneering interdisciplinary research, we're investigating the astonishing ways immersive technologies are reshaping audience engagement, product design and business practices. 
With a clear mission to explore immersive tech in diverse sectors, we're bridging the gap between research, community and businesses, and developing the high-level skills vital for Cornwall's continued growth as a CreaTech hub.  
Cornwall is embracing a digital and creative renaissance, and Falmouth University at large, and the Centre for Blended Realities specifically, seek to support and influence these developments.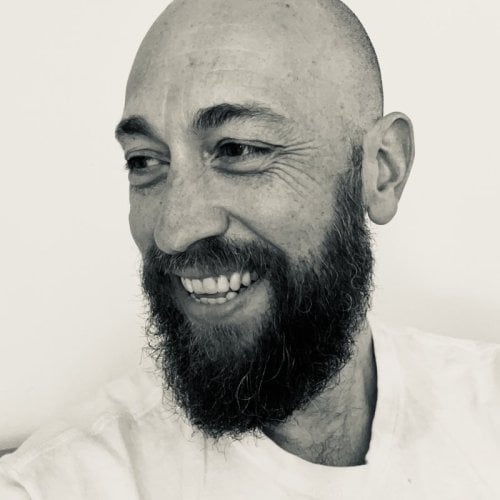 Professor Lee Miller
Professor Lee Miller
---
Centre Lead
Lee is the lead for the Centre for Blended Realities and Head of Postgraduate Research at Falmouth University. As a practitioner-scholar, Lee's research lies in the space between bodies in performance, with a specific focus on the affective gap between audience and performer. Lee's contributions to his subject area have impacted significantly upon the understanding of the relationship between theory and practice in performance. He has published widely on the subjects of practice as research and audience / performer interaction, with his recent research expanding to include the role of the digital avatar in performance exchanges, and the potential that failure affords in the generation of meaning in gamified performance.
Read Professor Miller's full profile
Research collaboration
We welcome collaboration ideas from researchers, industry and third sector organisations which explore the Research Centre's mission.
If you have a research collaboration idea and would like to discuss it with our team you can get in touch via email.
Research degrees
We accept proposals for MPhil or PhD study from applicants with a project idea of their own which aligns with the aims of the Centre for Blended Realities, or as a response to one of our associated Falmouth Doctoral Project briefs below.
Find out more about the application process for MPhil or PhD study with us on our Research Degrees pages:
Doctoral briefs related to the Centre for Blended Realities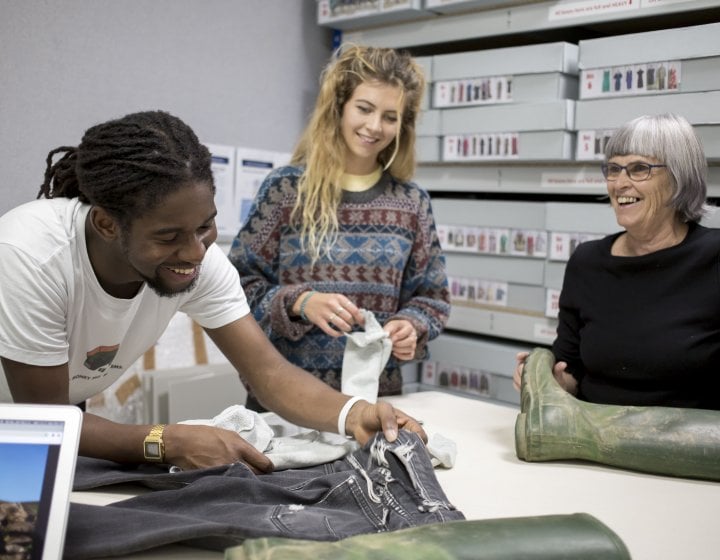 Bafta Costume Design
Digital healthcare interfaces
This doctoral project develops on existing research that utilises 3D scanning technology to capture ...
Digital healthcare interfaces