Careers at Falmouth University
There couldn't be a better time to work with us at Falmouth University. For more than a hundred years, we've been at the forefront of creativity and innovation. Building on that heritage, we're now harnessing the power of digital technology to ensure we're making an impact in the future economy.
We are passionate about ideas and innovation. Our approach is rooted in collaboration and transdisciplinary working, believing that only together can we deliver the bold thinking that will solve the most complex issues of our time.
Falmouth University Staff Induction with Professor Emma Hunt (2022)
Rethinking the shape of Higher Education
At Falmouth we're also rethinking the shape of Higher Education. We're supporting our students to do it for real, working in professional-standard facilities, in partnership with industry and with an entrepreneurial mind-set.
We're proud of our world-class learning, research and knowledge exchange environments. Whether you're seeking an academic, technical or professional services position at Falmouth, you'll be immersed in an inspiring, supportive community that will give you the platform you need to thrive.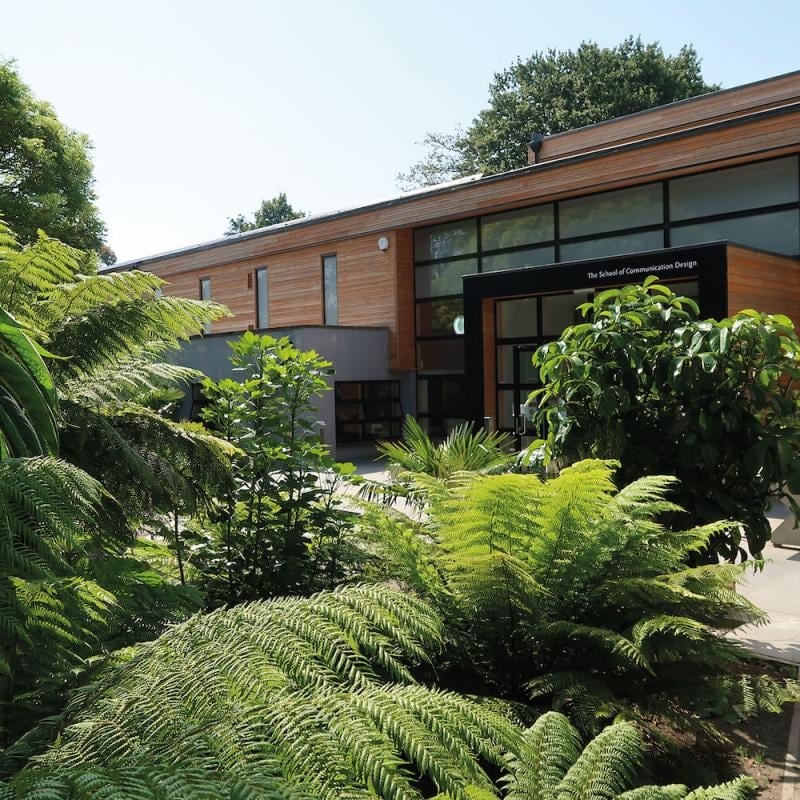 Staff benefits
Salary and bonuses
We offer competitive salaries with an annual incremental salary scheme. Exceptional performance is rewarded through non-contractual bonuses and our annual Staff Excellence Awards
Pension schemes
We provide all new staff with a generous defined contribution pension scheme. It offers a flexible range of tiered matching contribution levels, with a 10% employer contribution on the standard level, and generous ill health and death in service benefits.
Annual leave
We offer all staff a minimum of 28 days annual leave each year in addition to 8 days bank holidays and paid closure days over the Christmas period.
Professional development
Our University has an annual programme of internal training to support staff in their roles, as well as an extensive online library of professional resources to guide staff in their personal and professional development. Each member of staff has an annual personal Performance and Development Review.
Family
We offer enhanced maternity and paternity pay for eligible staff. There are nursery facilities at both the Falmouth and Penryn Campuses with discounts for staff.
Wellbeing and support
Free and confidential counselling and support services are available to all staff.