Falmouth University offers a range of business support opportunities.
Fusing knowledge exchange, product and services development and the exploration of new technologies, we aim to encourage the growth of businesses in Cornwall and the Isles of Scilly, and beyond. 
From accessing fully-funded business support to future-proofing with immersive technologies, explore all our business support opportunities, below. 
Become a Launchpad Partner
Are you looking for fresh perspectives? Through our venture studio Launchpad, you'll be matched with ambitious entrepreneurs who'll tackle your market challenge and find innovative solutions. 
Immersive Business
Future-proof your business with immersive tech.
Immersive Business supports SMEs in Cornwall and the Isles of Scilly to explore and apply immersive tools and experiences.
We bring together a state-of-the-art immersive technology facility and business consultancy to enable collaborative development of new products, experiences, and tools.
Immersive Business is funded by the European Regional Development Fund and led by Falmouth University in collaboration with the University of Exeter.
Interested in finding out more? Get in touch with our Immersive Business team.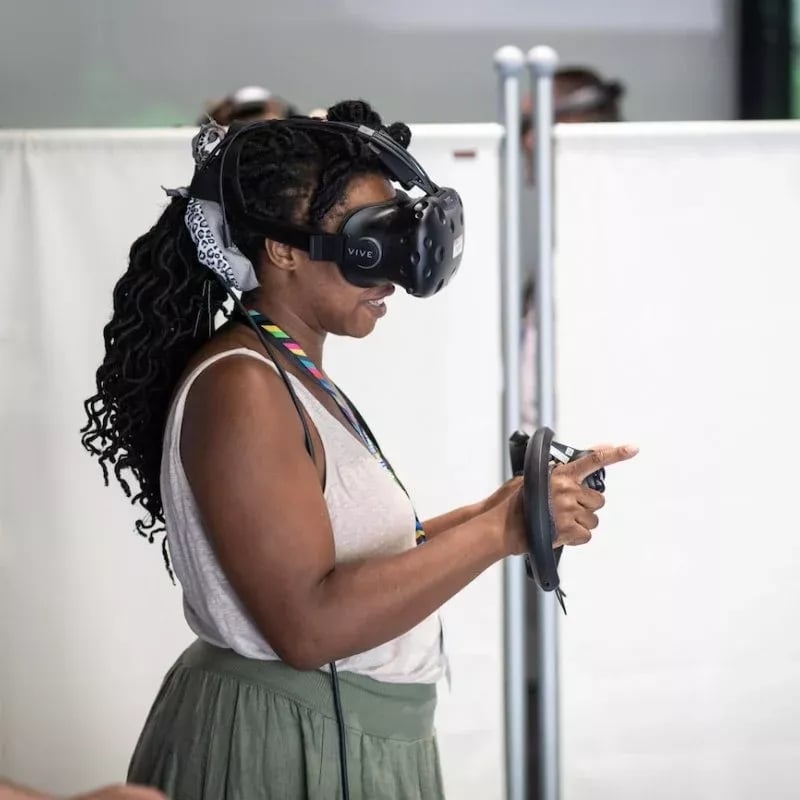 Business-focused short courses
Upskill your workforce and build creative digital skills with online short courses at Falmouth University, part-funded by the European Social Fund (ESF).
Find out more
Knowledge exchange
We champion open innovation.
That means we actively seek to operate across disciplines, provide opportunities to share ideas and work with industry and the community to stimulate invention, develop entrepreneurial activity and make a positive impact on society.
Our Knowledge Exchange partnerships are available to businesses and community organisations that wish to share insights and ideas in areas from business development to social innovation.
If you're interested in getting involved in our Knowledge Exchange programme, our team will be more than happy to give you more information.