Sustainability at Falmouth

We're acting now for the future of our planet and our people.
In 2019 Falmouth University declared a climate and ecological emergency – but there's a big difference between declaring an emergency and addressing it.
See the steps that we're taking to combat our carbon footprint and revolutionise sustainability in Higher Education by scrolling through our timeline and exploring our key themes.
Sustainability at Falmouth University
From carbon reduction to teaching and culture change, see how we're implementing our sustainability strategy. 
As an anchor institution in Cornwall and a major employer for the county, we have a responsibility for the environment and how our activities impact the wider community. We also have the ability to influence a wide network of people.
Our approach
To make sure we're improving sustainability across all our activities, we've split our strategy into three key themes: Learning & Teaching, Environment & Operations and People & Behaviours. For more information about each theme, click through to the pages below.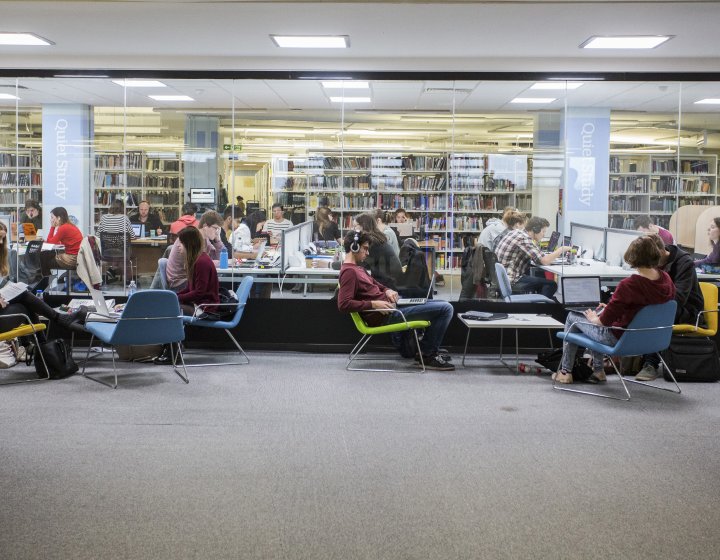 Facilities: Library 6
Learning & Teaching
Equipping our students with the knowledge to make sustainable choices and changes when they graduate...
Learning & Teaching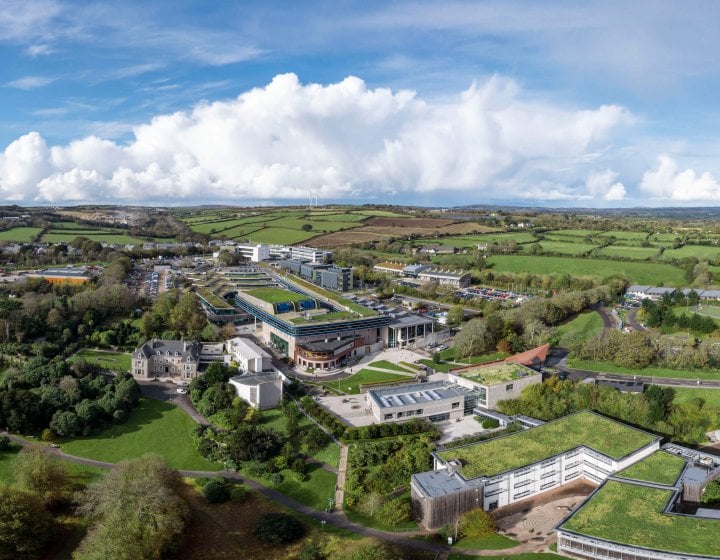 Penryn Campus Pano 2021
Environment & Operations
Creating carbon reduction targets that will streamline our operations and enhance our environment. ...
Environment & Operations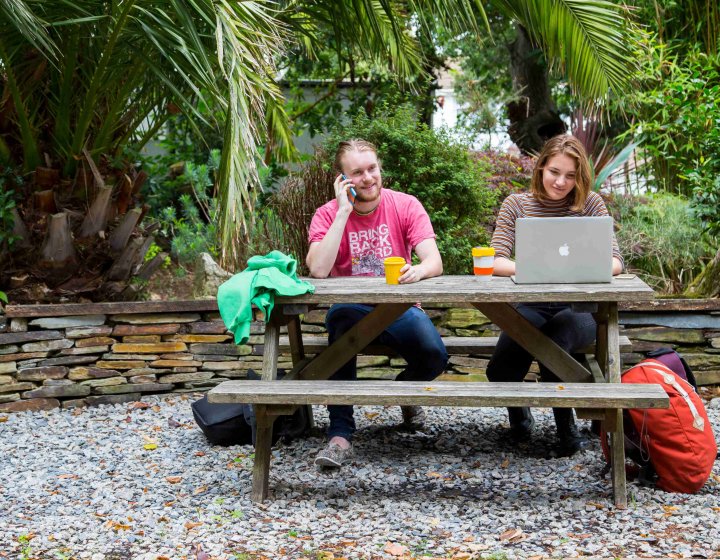 People & Behaviours
People & Behaviours
Fostering a culture of sustainability that'll enable our community to drive measurable change. ...
People & Behaviours
Falmouth Exeter Plus (FX Plus), our on-campus service delivery partner, is leading our work to make day-to-day campus operations more sustainable. Check out FX Plus' sustainability webpages for more detail on our areas of work, initiatives, and progress.
Download our Sustainability Policy
Read our annual Sustainability Reports
Sustainability Report 2021
Sustainability Report 2020
Our community & getting involved
With sustainable thinking embedded in everything we do, it's no wonder our people are making incredible strides towards a greener future.
Whether it's our researcher community seeking innovative solutions to the climate crisis, our alumni making impactful changes in industry or our staff changing the way we work, teach and use our campuses, you can read the latest and find how you can get involved, below.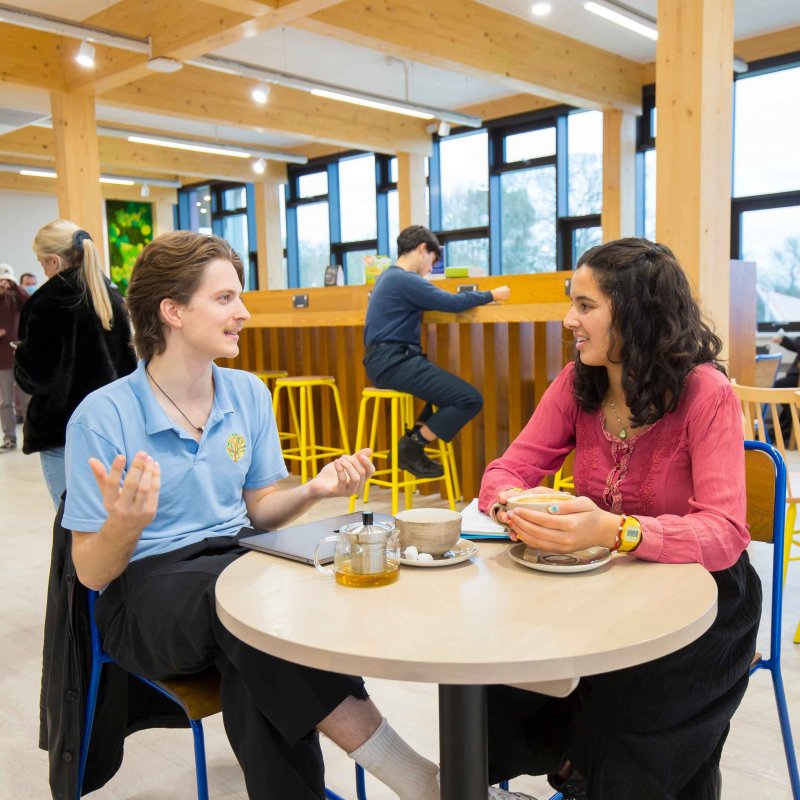 Get involved
Whether you're a student or a member of staff, there are loads of ways to get involved with our sustainability mission.
Students
From finding small ways to cut your carbon footprint to joining an eco-minded society, or sharing your ideas for a project or event, find out how you can get involved. We're all part of the solution.
Staff
If you're a staff member, head to the Staff Portal to discover sustainability resources, recent highlights and advice on how you can work with us to embed sustainability across the three themes.
Connect with our Sustainability team
Our dedicated Sustainability team are steering the course for our ambitious sustainability aims.
Get in touch
If you're looking for information and resources, details of Falmouth University's Sustainability Policy and Action Plan, or would like to discuss engagement opportunities, we'd love to speak to you.