Sustainability at Falmouth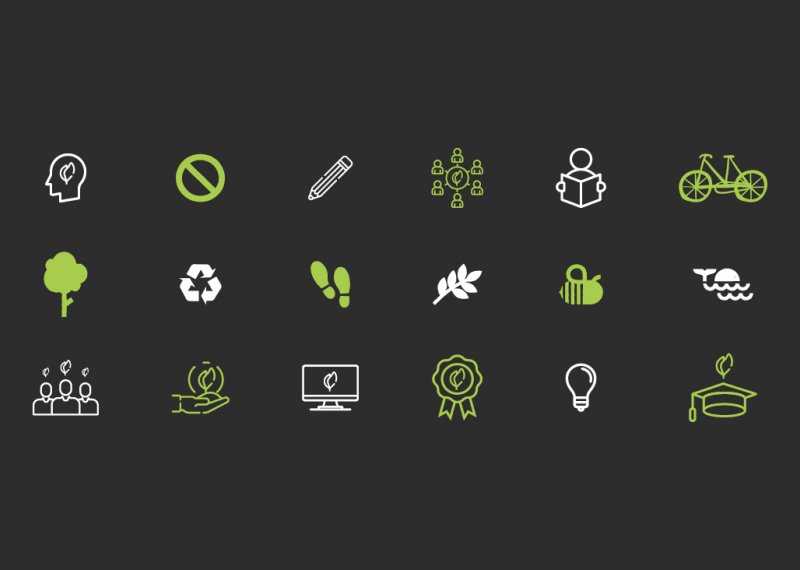 We're acting now for the future of our planet and our people.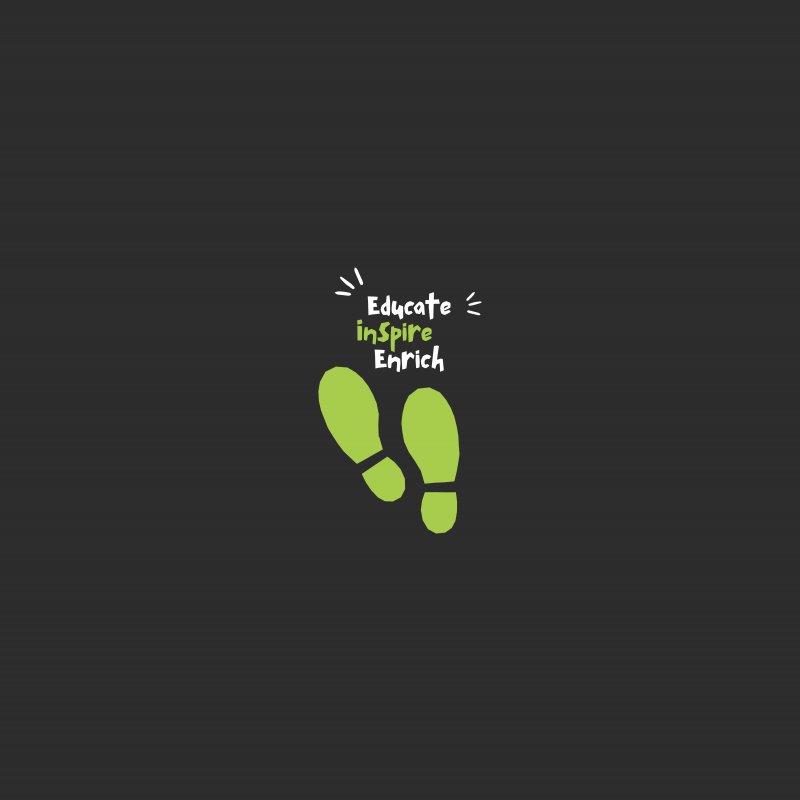 Our approach: the three themes
Our Sustainability Policy establishes three themes: Learning & Teaching, Environment & Operations and People & Behaviour. By setting our action plan against these themes we'll ensure that we're working towards a sustainable future across all our activities.
Learning & Teaching
Falmouth University educates future global innovators, business leaders, and entrepreneurs. We influence students through our actions, through our curriculum, and through the stewardship of our physical environment. Therefore, we are taking bold action and putting environmental issues at the forefront of our learning and teaching.
Environment & Operations
Falmouth University will strive to integrate and balance economic, social and environmental responsibilities within all our activities. We are committed to operating as a responsible institution, addressing the challenges of sustainable development.
People & Behaviour
We will seek to create a culture within the University that encourages staff and students to recognise that we all have an element of personal responsibility for the environment. We will actively engage with the wider community in order to inspire and catalyse efforts to reduce our adverse environmental impact.
Download our full Sustainability Policy
Sustainability Report 2021
Sustainability Report 2020
As an anchor institution in Cornwall and a major employer for the county, we have a responsibility for the environment and how our activities impact the wider community. As such, we also have the ability to influence a wide network of people.
Here are just some of the ways in which we are already driving transformational change to a more sustainable future.
SDG Teach In
In February 2020, Falmouth University took part in the 'SDG Teach In'. Academics pledged to include the United Nations Sustainable Development Goals (SDGs) within their teaching for one week.
100% renewable energy
Our campuses are supplied by 100% renewable electricity. In addition, we have switched to an all-electric fleet of vehicles on campus, reducing carbon emissions and pollution from our carbon footprint.
Planting trees
Falmouth staff and students have come together to plant over 400 trees on campus in aid of the Woodland Trust's 'Big Climate Fightback'.
Sustainable switches
Plastic bottles are no longer offered in our vending machines and food prepared on site is packaged in biodegradable and compostable packaging.
Ambitious commitment
All universities are required by the OfS to have a Carbon Management Plan in place and to establish self-selected reduction targets against a baseline set in 2005/6 for Scope 1 & 2 emissions.
Falmouth has already achieved a 36.9% reduction against this baseline for Scope 1 & 2 emissions. Our ambitious targets to reduce our emissions are:
 
By 2030

Net zero target

Scope 1 & 2 emissions

 

75%

 

2040

Scope 3 emissions

 

50%

 

2050
We aim to achieve a 50% reduction in scope 1 and 2 emissions (direct emissions from our on-campus activities, as well as indirect emissions created from energy purchased and used by the University) by 2025, 75% by 2030 and net zero by 2040.
We aim to achieve a 50% reduction in scope 3 emissions (indirect emissions that occur in the University's supply chain) by 2030, and net zero by 2050.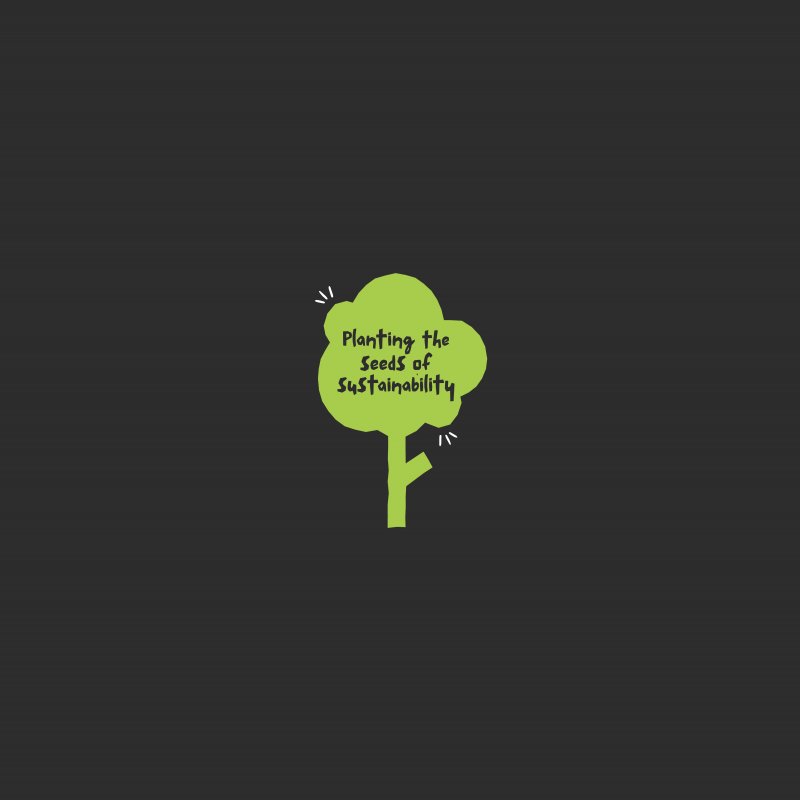 Achieving our goals
We're taking the steps to reduce on-campus carbon emissions, decrease plastic consumption and to encourage green behaviours. Here are some of the ways we plan to achieve our goals of being more sustainable across Learning & Teaching, Environment & Operations and People & Behaviour.
Embed sustainable learning outcomes across all of our courses through assignments, modules and challenges by the start of the 2022/23 academic year.
Reduce general waste by 1% per year and recycle 85% of waste by 2030, in support of the delivery of our agreed Scope 3 carbon net zero target of 2050.
Establish a sustainable and wellbeing travel program offering various modes of commute in support of the delivery of our agreed carbon reduction.
Establish a sustainable catering and hospitality service, reaching down through the supply chain, across all locations in support of the delivery of our agreed Scope 3 carbon reduction targets.
Invest the equivalent of 3,000 tonnes of CO2 emissions in local reforestation and carbon sequestering projects like Forests for Cornwall.
Maximise the biodiversity of campuses to boost regeneration and carbon sequestration.
Facilitate Open Innovation Groups to provide a forum for staff to discuss, innovate and put into action sustainable change.
Create a sustainable champions scheme to support embedding sustainable initiatives including processes and behaviour change.
Discover how you can play your part
Students
From finding small ways to cut your carbon footprint to joining an eco-minded society, or sharing your ideas for a project or event, find out how you can get involved. We're all part of the solution. It is your influence that will catalyse change.
Staff
If you're a staff member, head to the Staff Portal to discover sustainability resources, recent highlights, and advice on how you can work with us towards embedding sustainability across the three themes.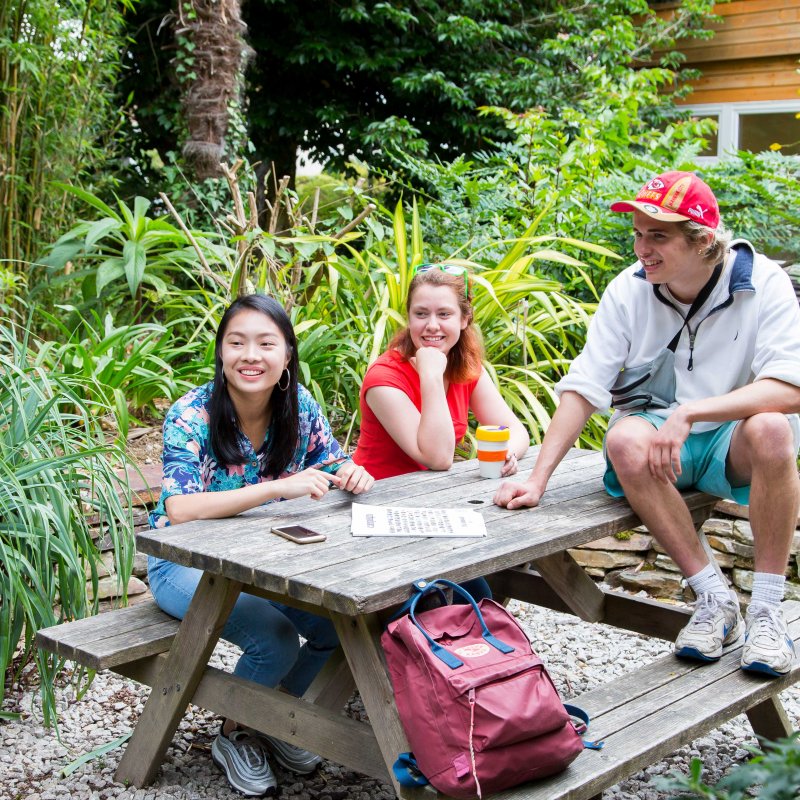 We have invested in a dedicated Sustainability team to help drive forward our ambitious commitment of a more sustainable campus.
Get in touch
Contact our Sustainability team for information and resources, details of Falmouth University's Sustainability Policy and Action Plan, or to discuss engagement opportunities.