Fairtrade Fortnight 2023 at Falmouth University
25 May 2023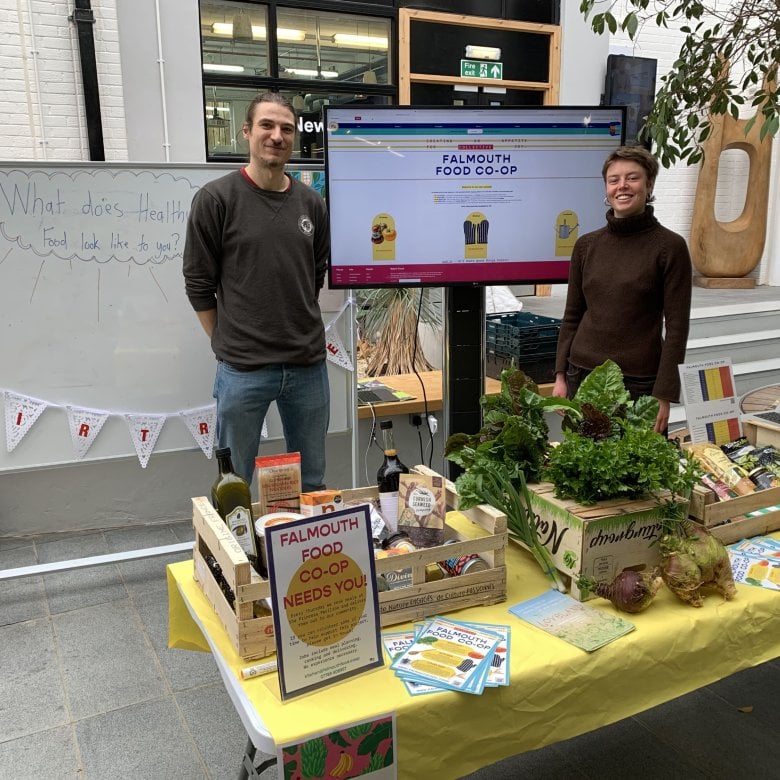 Fairtrade Fortnight 2023 5
From Fairtrade film screenings to a quiz night, workshops exploring the ties between banking and sustainability, to a clothes repair session, our events, activities and spaces were open to the general public as well as university students and staff, in an attempt to boost our reach and impact. 
Some key themes explored during the campaign were what makes a sustainable cup of coffee, how buying local products from sustainably managed forests can help tackle climate change, and how we can unlock our individual and collective power to create change for the better.
The most popular events were a Fairtrade Takeover of the regular student quiz night and a film screening of Once You Know. The creation of two, flagship campus spaces also proved popular, consisting of always-on content, resources to take away and a total of nine stalls across the fortnight.  
Guest stalls included local fruit and vegetables from Roots & Shoots, the local Green Party group, representatives from Falmouth Food Cooperative, and a presence from SwitchIt Green, a charity helping to educate people about the important links between who you bank with and investments in the fossil fuel industry. 
Pat Fitzpatrick from the Fairtrade Falmouth Community Group said of the events: "It has been a great privilege having a Fairtrade space at both Falmouth and Penryn Campus. To have the opportunity to share the positive message that we can all do something, that Fairtrade is available locally and can be affordable is greatly appreciated. Sharing conversations with passionate, interested students has been very energising and very encouraging."