Celebrating 120 Years
120 Years Banner Video
A montage of images from throughout Falmouth University's 120 year history. All images have a blue overlay and the Falmouth University 120 logo. 
In 1902 Falmouth School of Art opened as an evolution of The Royal Cornwall Polytechnic Society, which aimed to 'promote the useful and fine arts, to encourage industry and to elicit the ingenuity of a community distinguished for its mechanical skill.' 
The school started as we mean to go on - harnessing creativity to forge the future of industry. To celebrate this anniversary, we delved into the archives and quizzed our community to unearth the stories that have shaped us.
Our timeline: The moments that made us
Journey through our timeline to discover the moments that made us; from the inception of Falmouth School of Art in 1902 and the installation of our Chancellor Dawn French in 2015, to welcoming our new Vice-Chancellor Professor Emma Hunt in 2022 (and the triumphs and challenges faced along the way).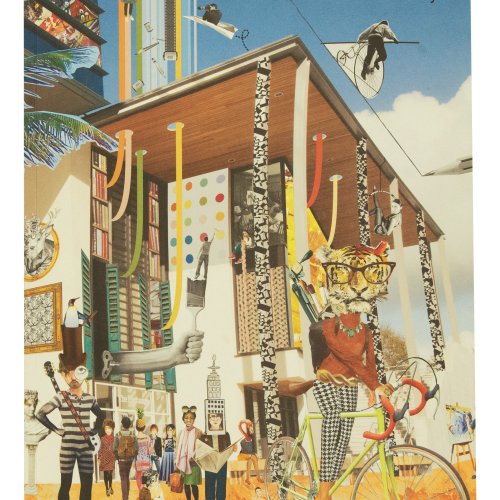 Prospectus
The evolution of our prospectus
---
Explore how our prospectus front page has developed from the mid 1900s to the present day, and hear from the people that help bring them to life.
View story
Stories from our community
In 2022, we quizzed former and current students, staff and friends of the University about their experience at Falmouth and what it meant to them. Read about the careers launched and connections made, below. 
Hear from inspiring alumni
Meet just a few of our outstanding alumni and discover where it all started.
View story