Lifelong connections made at Falmouth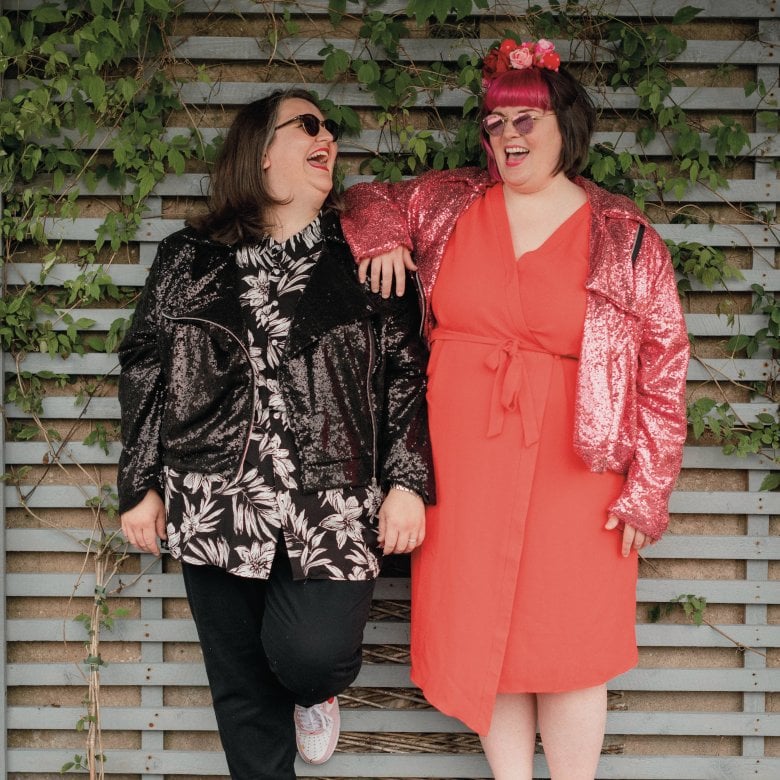 Freya Dorgan
From creative partnerships to marriages – hear from former students who've formed lifelong connections with friends they met at Falmouth.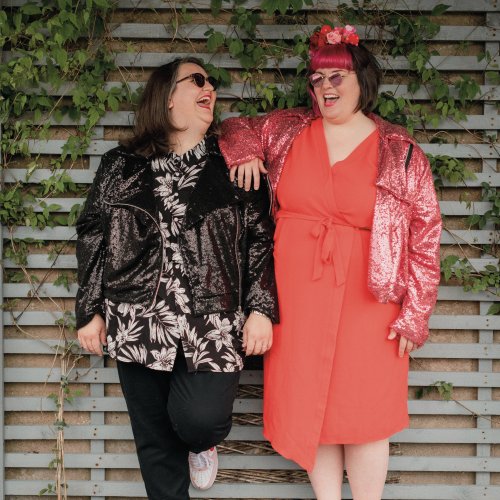 Freya Dorgan
Freya & Brogan Dorgan
---
"Falmouth University holds a huge place in our heart, not just because of the amazing times we had as students but also because we met each other here," says Freya.
"I'd grown up in Cornwall and was studying Textile Design, while Brogan came down from Liverpool for 3D Design for Sustainability. We were both based in the Design Centre but didn't spot each other until our second year, in 2010, when we were roped into helping to set up an LGBTQ+ club.
"I'm now a senior technician in the Fashion & Textiles Institute and Brogan is a multi-site team manager for FX Plus. We married last year. Falmouth has given me everything, for which I'll be forever grateful."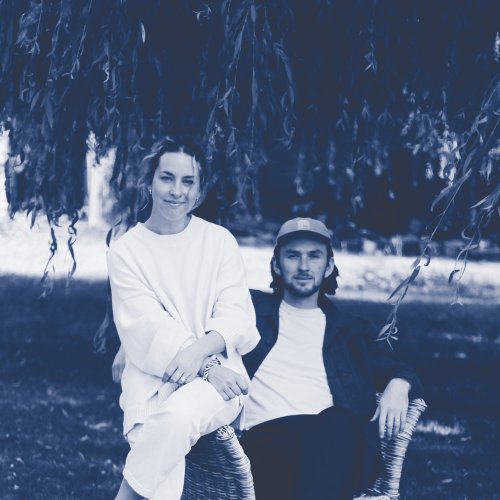 David & Izzy Doran 1
David & Izzy Doran
---
"Our eyes met over some really bad tie-dye T-shirts at a fireworks party in 2011, thrown by some friends in Izzy's y ear," says Illustration BA graduate David.
"We married at the Church of King Charles the Martyr in the centre of town. It felt like this cemented how much Falmouth is our home together."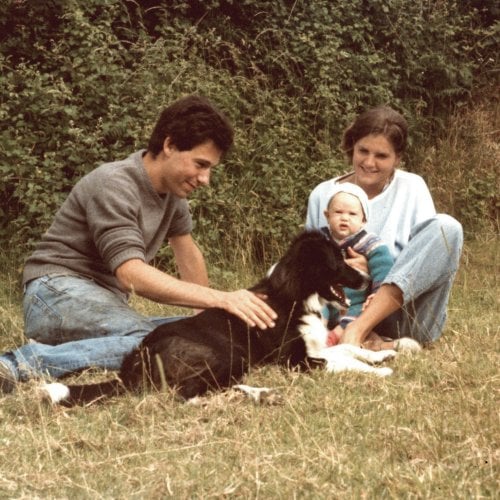 Laurence and Catherine Anholt
Laurence & Catherine Anholt
---
"In 1978, Catherine and I hitchhiked down to Falmouth School of Art to begin our degree courses. We were two fresh-faced, penniless youngsters starting out on a new adventure. We often look back on that magical time. Everyone interacted in an incredibly stimulating and radical way; we remember endless fiery debates that stretched long into the night. Some of our tutors later came to our wedding.
"Together, Catherine and I have written and illustrated more than 200 children's books. She has recently returned to Fine Art, while I've turned my hand to adult crime fiction – the first book in The Mindful Detective series, Art of Death, is based in the world of Fine Art and includes several chapters set at Falmouth.
"Our son, Tom, was also a foundation student at Falmouth and his career as an artist based in Berlin is really flourishing."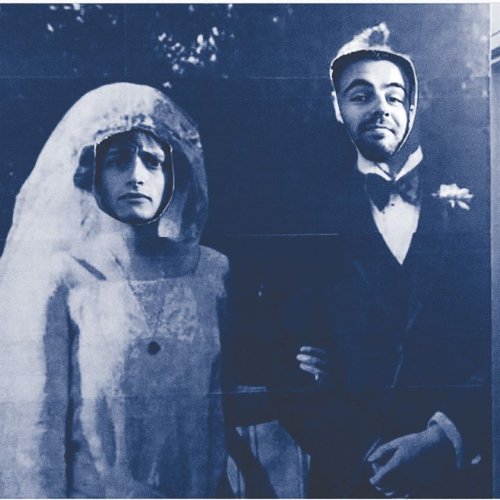 Ben Fallows and Matt Deacon 1
Ben Fallows & Matt Deacon
---
"We've been together ten years. Met at Uni. Marriage is tough, but it works. We've never been with anyone else. I love the way he comes up with ideas, he loves the way I make them better."
Ben and Matt describe the creative partnership they formed after graduating from the Creative Advertising BA in 2014. Their clients have included Argos, Hive, McVitie's, Maltesers and Lexus.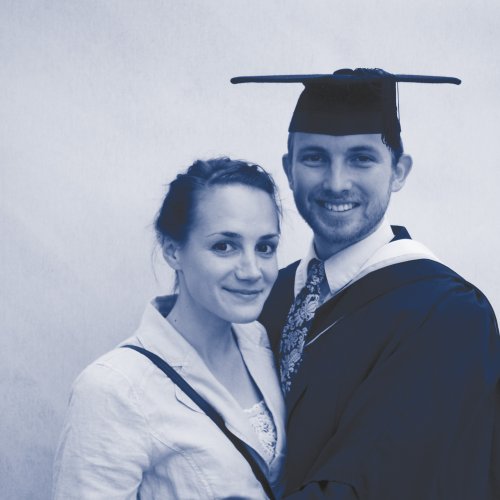 Johnny Paton
Johnny Paton, Director of Kingdom & Sparrow
Betty & Johnny Paton
---
"I first saw Betty through a window; she was knitting while watching TV in the living room of the house she shared with my brother's girlfriend. For me, it was love at first sight. Our first kiss was on the dance floor of Falmouth's Remedies Nightclub, now the Palacio Lounge.
"I went on to start Kingdom & Sparrow and Betty, who studied Film, now works in content creation and marketing for Cornish clients. We live in a little cottage in Falmouth with our two boys. She's still an avid knitter."