Hear from inspiring alumni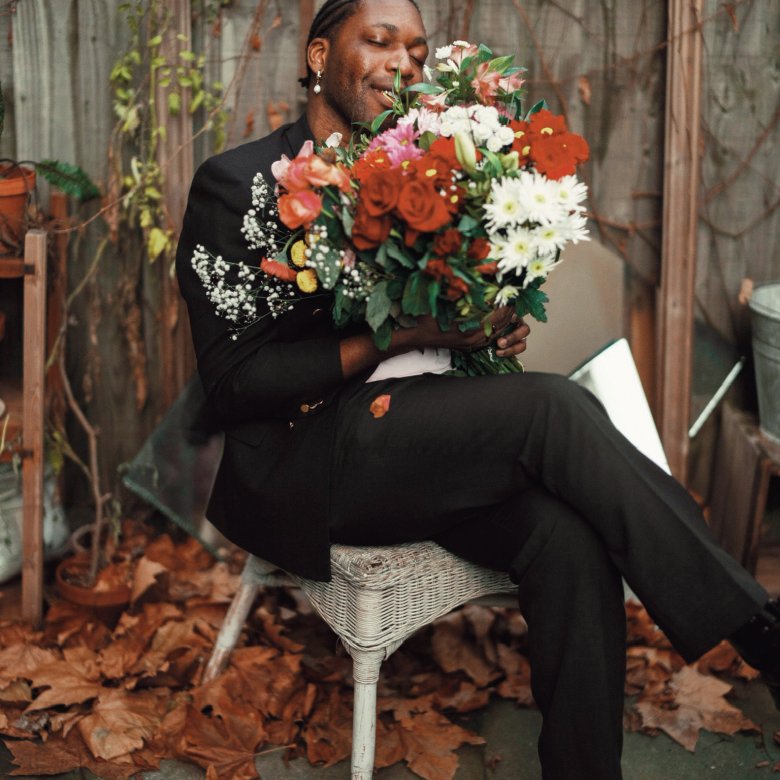 Tony Njoku
Meet just a few of our outstanding alumni and discover where it all started.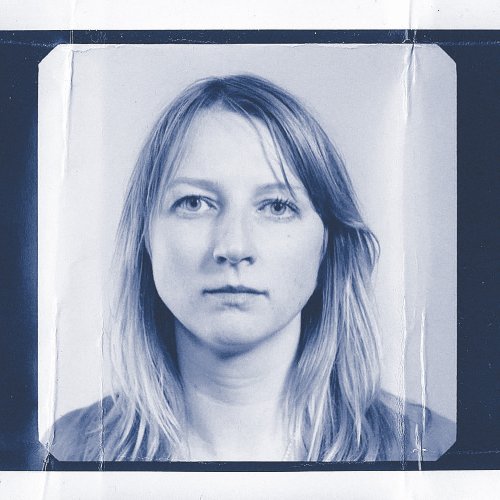 Kate Peters
Kate Peters, Photographer (graduated 2002)
---
"My career has very much been one of serendipity. The Photography BA at Falmouth played a huge role. It was through 'London week' that I made a connection which led to a job assisting photographer Nadav Kander, with whom I worked for four years. Highlights since include the 2010 Julian Assange TIME cover, being Creative Connections artist at the National Portrait Gallery, with a show there, and some great editorial commissions.
"I also remember the sense of community at Falmouth: forming lifelong friendships, night swimming with bioluminescent plankton and making it up the Jacobs Ladder steps in one go."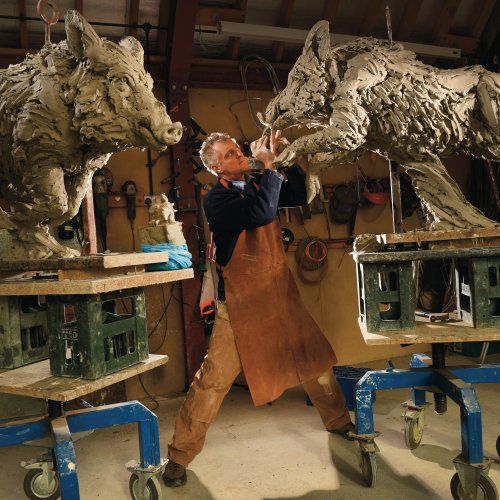 Hamish Mackie - Wild boar
Hamish Mackie, Sculptor (graduated 1992)
---
"As a spotty schoolboy who'd grown up on a nearby farm, starting at Falmouth was a big and welcome leap for me. This is going to be fun, I thought, after a pub lunch (with teachers) on day one. I spent as much time exploring Cornwall with a core bunch of mates as actually studying, as far as I can remember.
"It was living in an artistic environment among likeminded people that I think subconsciously steered me into a career as a sculptor. Sculpting has been my living for 25 years and has become a lifestyle, enabling me to be inspired from travels around the world."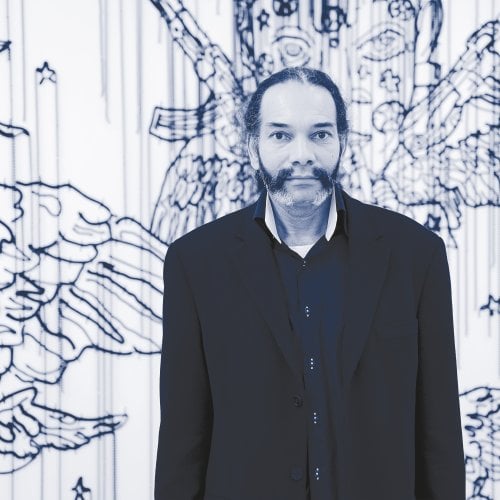 Hew Locke
Hew Locke, Artist (graduated 1988)
---
"I was drawn to Falmouth by one image, a slide of a palm tree next to the pyramid memorial by the harbour, shown as part of a recruitment visit," says Hew. "It looked different, warm and subtropical, and the course sounded flexible. It seemed to be a place where I could have a new lease of life after five years in London."Hew, whose large-scale installation The Processionopened in March at Tate Britain, was always ambitious – attempting to paint the biggest ever "from life" landscape watercolour in his first year.
"After a tutorial from visiting artist Paula Rego, my work changed overnight. I stopped trying to be a tough Cornish landscape painter and became a more internal artist. She questioned why I was doing a poor imitation of Turner and said: 'You can do anything in your work... you can kill people if you choose.' It liberated me."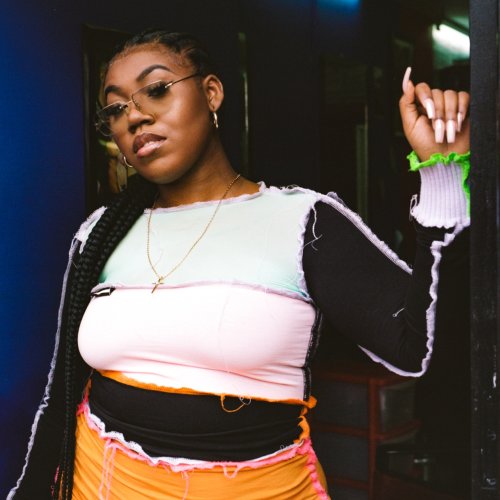 Sb Power Portrait
Serena Brown, Photographer (graduated 2018)
---
When she arrived at Falmouth, Serena had never shot a photograph on film. She now works almost exclusively in the form and has completed projects for iconic global brands such as Converse, Levi's and Nike.
"I knew that Falmouth was the perfect place to study photography. The facilities were insane! There was definitely a bit of culture shock. I'd grown up in London, where everything was so busy and chaotic. But when you can focus on only one thing in your life, in a relaxed and scenic environment, you're detached from the crazy reality you're used to. It was a time to experiment and find my own style, in a space full of creative people.
"I'm a city girl, so it's good to be back in London, but I do miss Falmouth – especially summertime barbeques on Gylly beach. Good memories."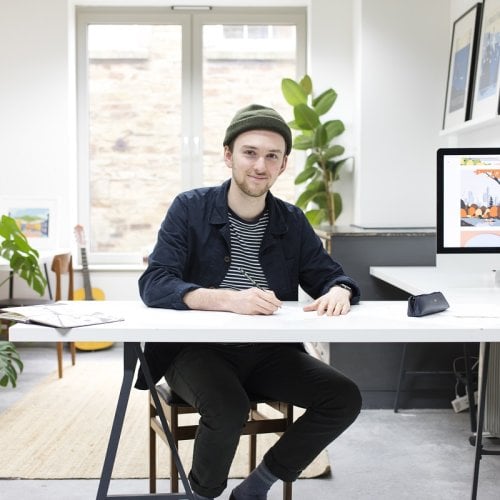 David Doran_Get real
David Doran in his studio
David Doran, Illustrator (graduated 2014)
---
"I spent my childhood drawing and studied graphic design at college. For me, illustration is the perfect middle point.
"I have so many good memories of Falmouth: the studios set in botanical gardens, coastal walks and skateboarding to the beach. The impact the Illustration BA tutors had on us was invaluable. After nine years of travelling across the world with my work, which has included designing the official poster for the 2017 BAFTA Film Awards and illustrating the animated security protocol for the Empire State Building, I still have waves of thinking about how much I love my job."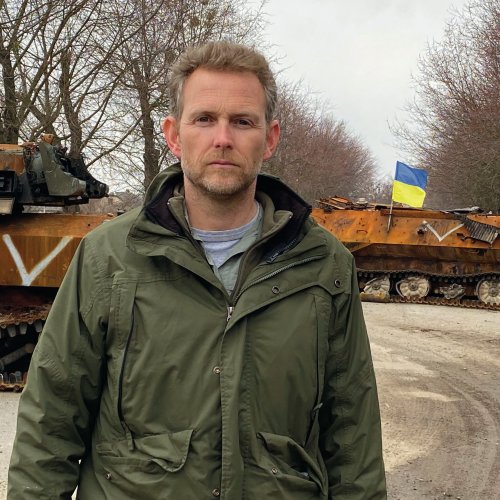 Dan Rivers
Dan Rivers, News correspondent (graduated 1996)
---
"Falmouth is where I honed my writing and developed editorial nous. The postgraduate diploma in Broadcast Journalism involved lots of hard work, but I also remember plenty of fun nights at the Chain Locker. The knowledge relating to journalism law has been invaluable; I still have a well-thumbed edition of McNae's on my bookshelf.
"I always had an ambition to be a foreign correspondent, but TV reporting seemed an impossible dream. I worked at local independent radio station Pirate FM before moving to the BBC and Radio 5 Live. Falmouth gave me my first opportunity – and without the qualification, I would have struggled to progress."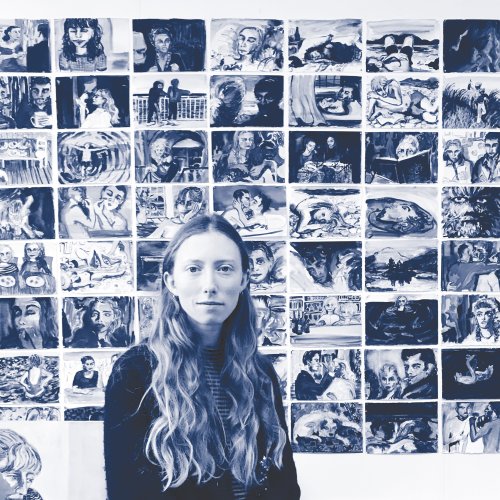 Alice Macdonald
Alice Macdonald, Artist (graduated 2014)
---
"I shared a huge house with eight others above Oggy Oggy's in Falmouth, which smelled strongly of freshly baked pasties. We had so many parties and we covered the walls with paper and painted all over them.
"My practice now is primarily based in painting and drawing, but I learned so much on the Illustration BA – from colour theory and composition to life drawing, printmaking and etching. I've since enjoyed residencies in the USA and India. Recent successes include my first solo show in London and winning the Young Artist Award at the Royal Watercolour Society Open."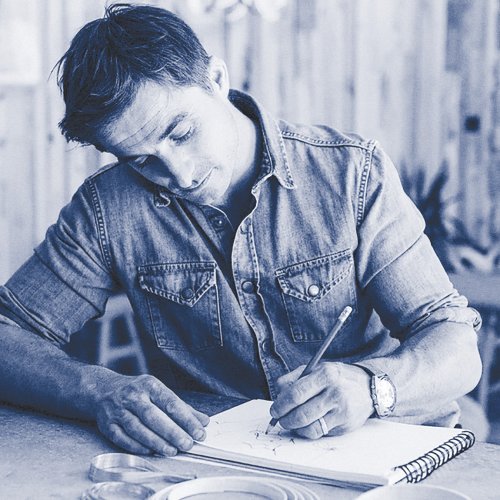 tom raffield
Tom Raffield, Craftsman (graduated 2008)
---
"I first experimented with steam bending at Falmouth, as part of the 3D Design for Sustainability BA. I discovered that this beautiful, traditional woodworking process was still used locally in boat building. Once I started thinking of ways I could implement the technique for creating other products, I was hooked; all I wanted to do was start a steam bending revolution!
"One comment that has stayed with me was being told that I must move to London to continue my work. I had fallen in love with Cornwall and did not want to leave, so I made it my mission to stay and set up my business here."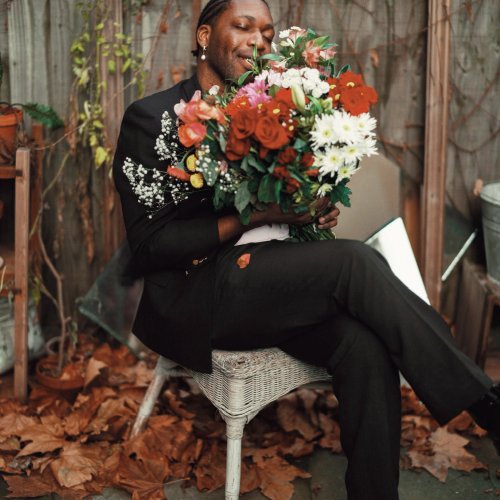 Tony Njoku
Tony Njoku, Singer-songwriter (graduated 2016)
---
"It's very necessary for me to have music in my life. I'm British-Nigerian and was raised in both London and Lagos, so the breadth of my travels has always been reflected in my music. The time spent on Falmouth's Popular Music BA was a great opportunity to learn, play, explore and experiment.
"My career growth since then has felt like a natural progression. I wanted to work collaboratively and stretch my creativity into visual arts and audio-visual work, and I've since studied further, looking into popular music composition, production and performance. My latest album Our New Bloom features some beautiful and sentimental moments, florally themed – a bouquet of songs."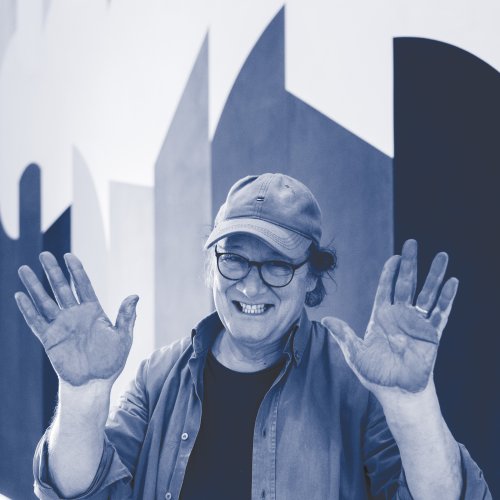 David Tremlett
David Tremlett, Artist (graduated 1963)
---
"Falmouth was great. I grew up in a farming family in Cornwall and had no intention of going on to higher education – let alone to art college. But I met Lionel Miskin, a lecturer at Falmouth, who looked at the sketches I'd done at home and secured me an interview. Lionel was a painter and a true artist, but it was sculpture professor Ray Exworth who really influenced me. He'd been at the Royal College of Art and he was tough. He said: 'Tremlett, you're useless! You shouldn't even be at art school.' That was a challenge."
David's art has since crossed boundaries, incorporating sculpture, installation art and photography. His monumental wall drawings in galleries and buildings became his trademark and saw him shortlisted for the Turner Prize in 1992.