Falmouth alumni photo album
27 April 2022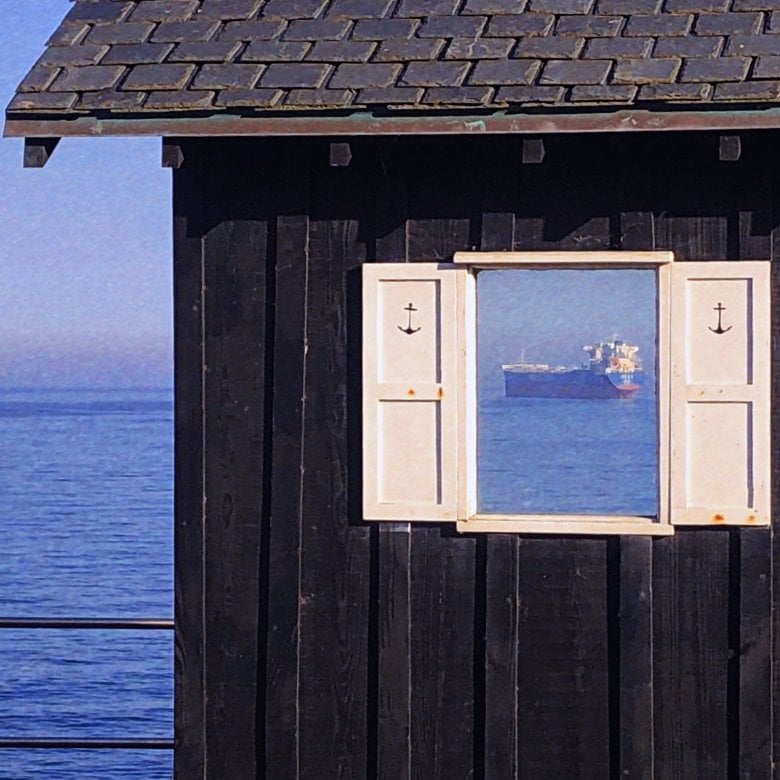 David Swarbrick
Explore Falmouth life through the lens of our graduates. 
Whether you're reminiscing about your own university days or just curious about student life in Falmouth through the ages, take a look at these photos and stories from our graduates.
Jay Farrar, Photography BA(Hons) graduate 
This image, to me, signifies the end of my time as a student. Since first walking around the reservoir in first year, I always wanted to take a photo at night with the stars reflecting on the surface of the water. But it was an idea that I always pushed back thinking 'I always have next year'. This continued on all the way to the last couple of months in third year; I knew that I wouldn't have the opportunity again and that I was rapidly running out of time to get the image.
Eventually I got a week with perfect conditions to take the photo. There were no clouds in the sky, there was no wind to disrupt the surface of the water. And I was finally able to capture the image that I had dreamed of since first year.
Ray Berry, Professional Writing MA graduate
I came to Falmouth University wanting to play volleyball and was deflated when I found they didn't have a club, so I started one. 
In our first year, the Students' Union won Sports Club of the Year. I won Sports Club Committee Member of the year, as well as Beach Volleyball England's Higher Education Volleyball Officer of the Year. My volleyball community was my family at Falmouth, and we are still best friends nearly a decade on.
Join a club or community, find your fellow weirdos, and if there's not something for you yet, build it! Your people will soon come knocking.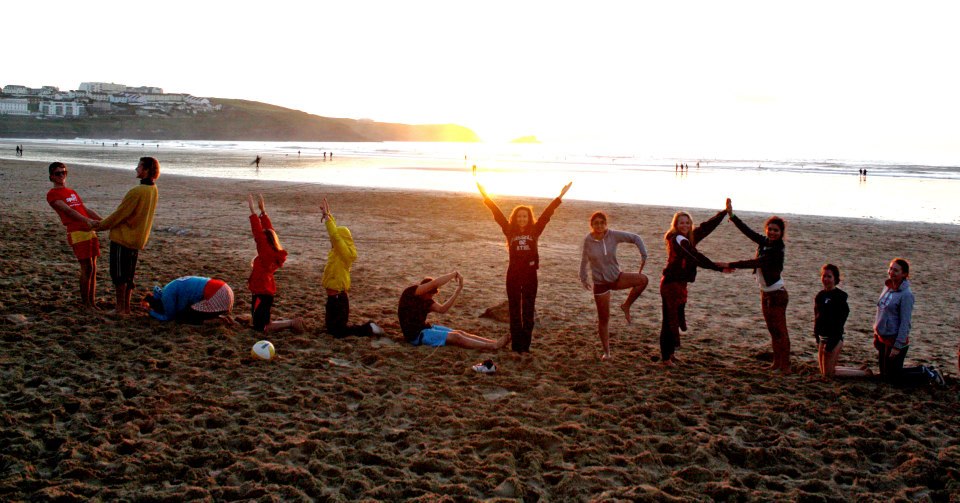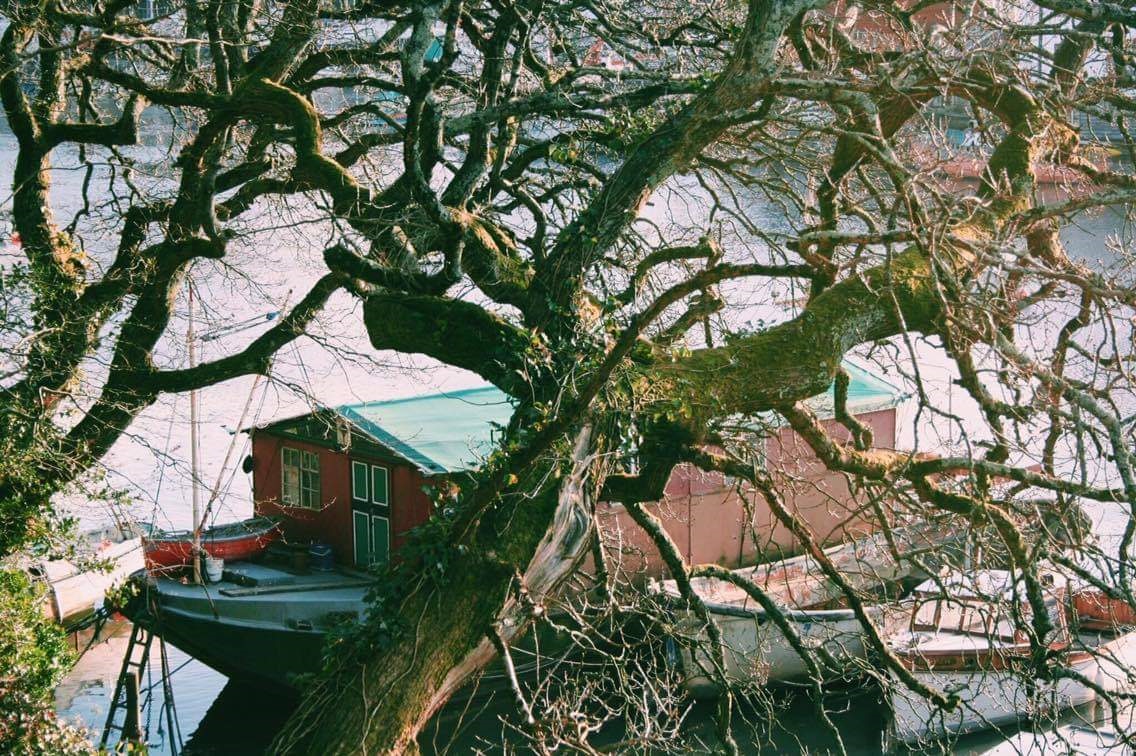 Amy Lucas, Animation & Visual Effects BA(Hons) graduate
On my walks home from the animation studio I used to swing past the quieter path beside Penryn Harbour.
I'd find inspiration in the colourful mossy boats that peeked perfectly through the twisty trees, and really hoped that with hard work, I could one day build a cosy environment like that of my own.
Eleanor Higgs, Photography BA(Hons) graduate
The coast around the Lizard and Gunwalloe will always have a piece of my heart. Tucked away and relatively quiet, always sunny, I love it there. It's right next to Poldhu where you can get a hot chocolate and snacks, with a great view from the carpark on top of the peninsula between. It was the perfect spot for any wave watching and gave me space from my essays and deadlines.
Every sunset there was amazing.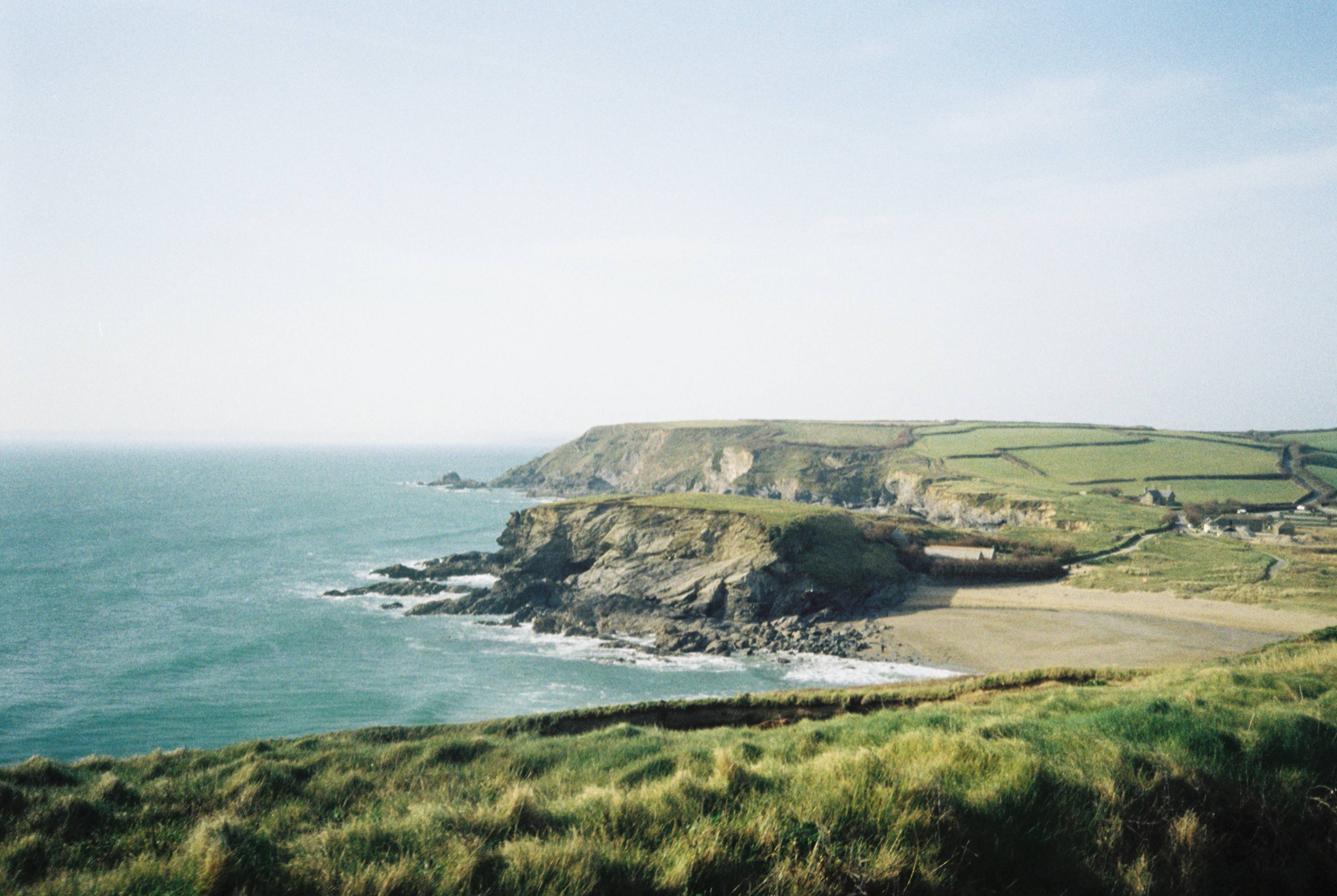 Photo credit: Eleanor Higgs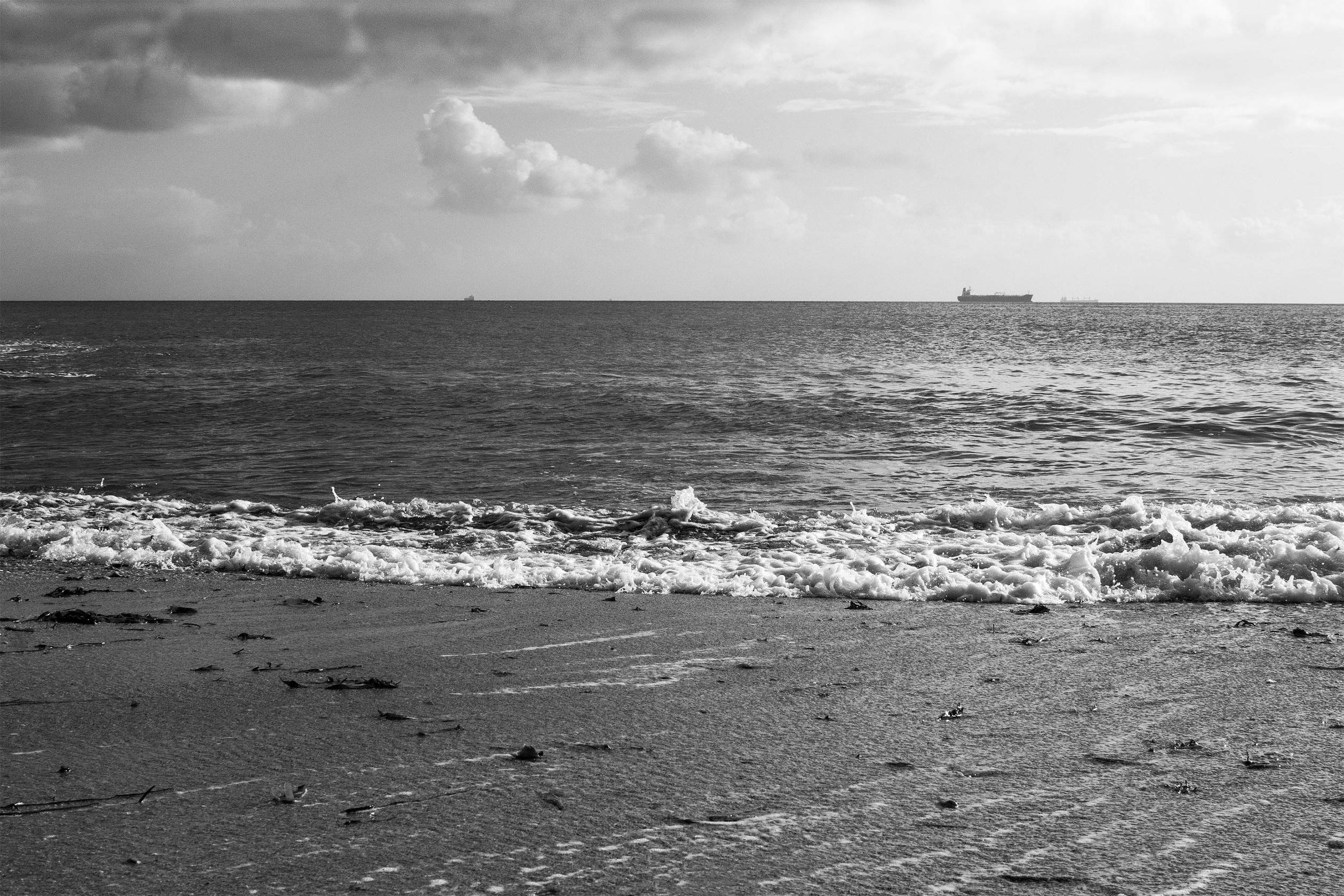 Lauren Butcher, Marine & Natural History Photography BA(Hons) graduate
This photograph was taken during a really busy time at uni.
I really loved how minimal and quiet it was that day, which contrasted with how hectic life felt. To me this photo is a constant reminder that peaceful moments can still be found even in the craziest of times.
Katie Waddington, Marine & Natural History Photography BA(Hons) graduate
This image of St Michael's Mount shows no matter where you are in Cornwall, there's always a beach nearby with incredible wildlife waiting to be discovered.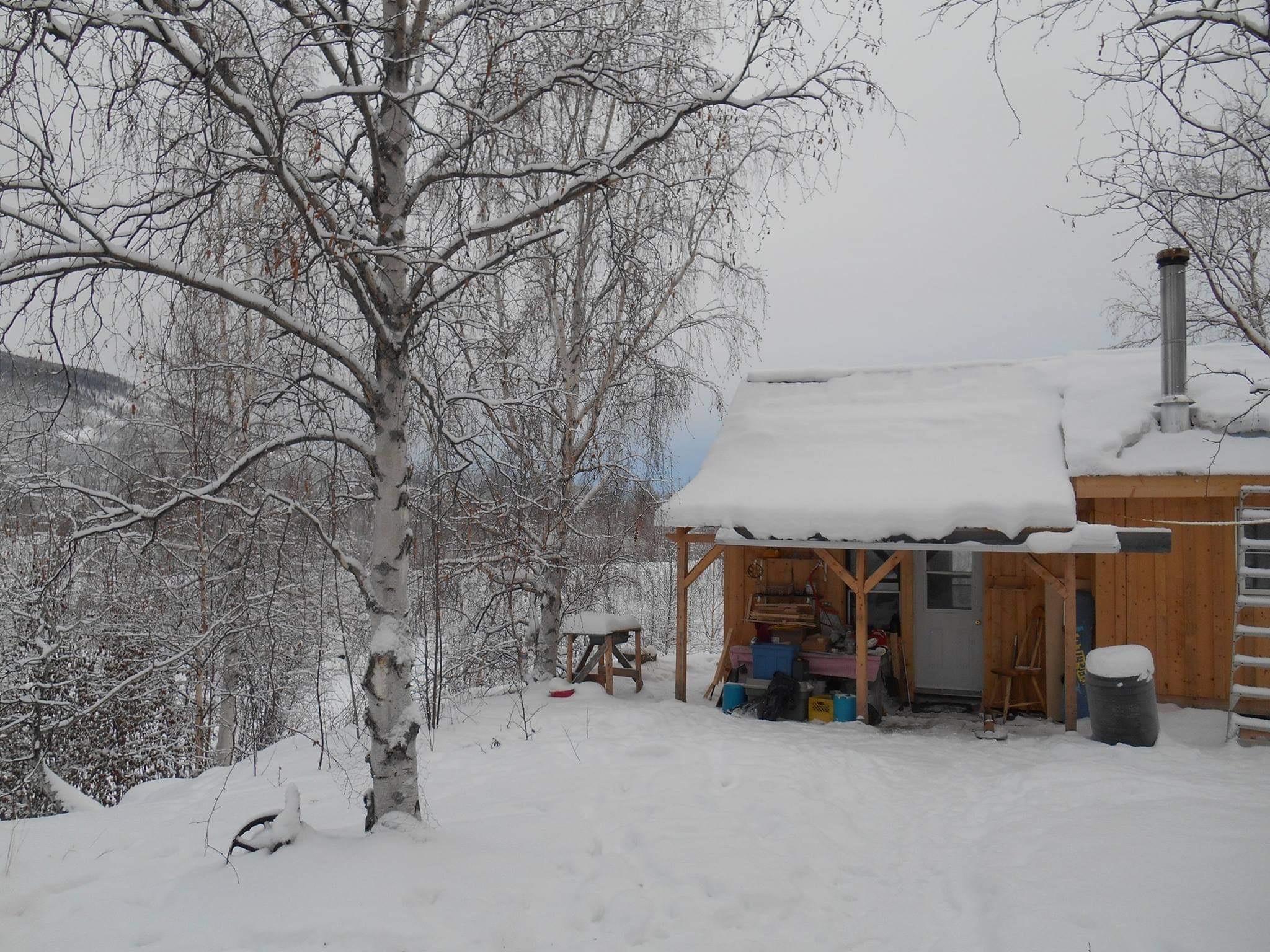 Paul Lucas, Creative Songwriting  BA(Hons) graduate 
I recently came across these old photos I had taken when I started my first year on the online BA(Hons) Creative Songwriting Course in 2014. I found out I had been accepted and passed the audition the same week that I received my Canadian work visa.
In the first year of my Falmouth degree I was actually based in a tiny cabin in the Yukon Territory. I had to trek an hour to a hotel to use the Wi-Fi so I could upload my projects and chat to my tutors!
Fiona Poon, Interior Design BA(Hons) graduate
On our last day in Falmouth we took a group photo that signalled our time had ended at university, yet our friendship has only just begun.
We leave Falmouth with fond memories of our course, place, people and the best jacket potatoes!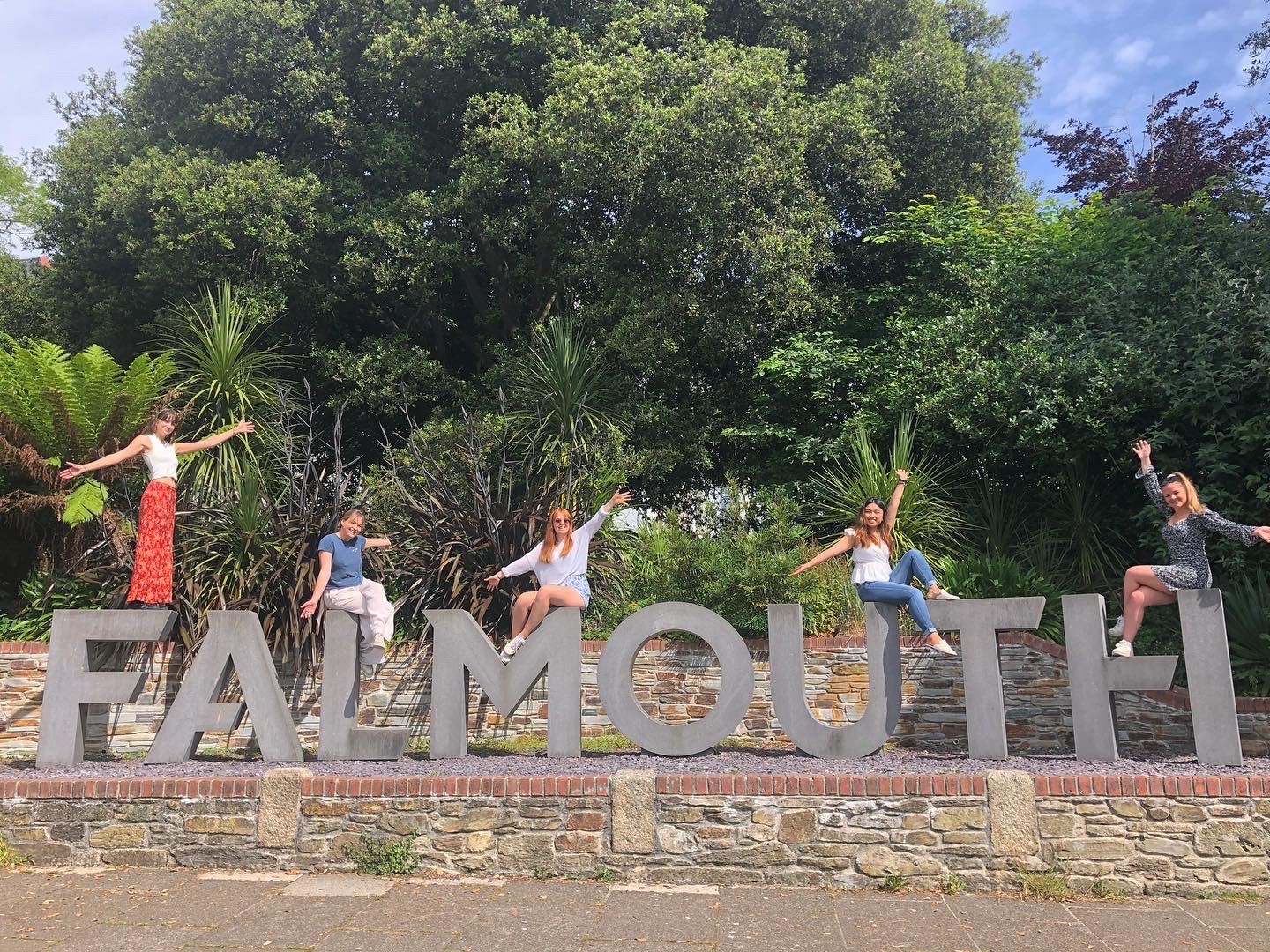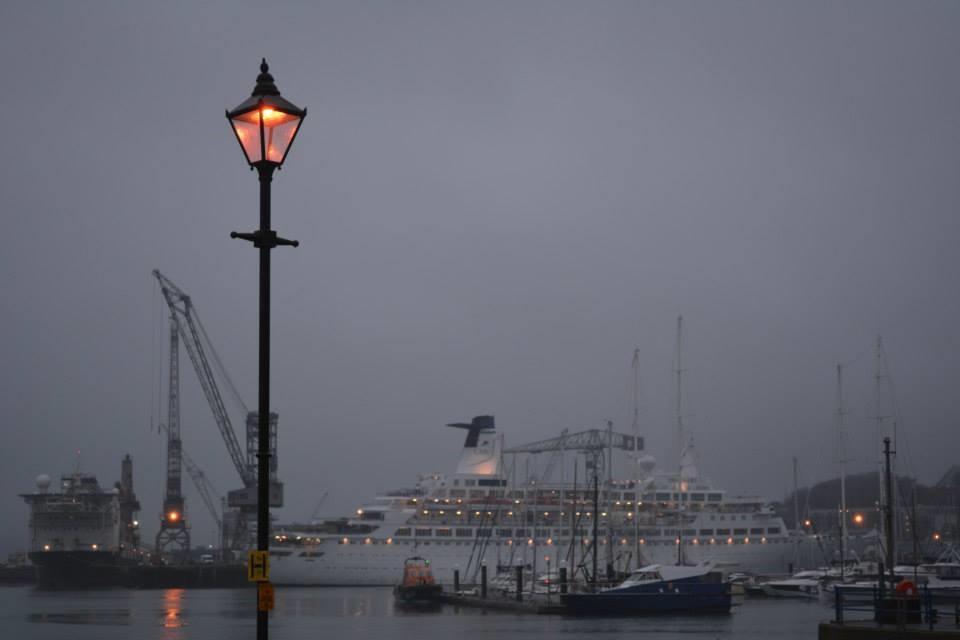 Kayleigh Duncan, Drawing BA(Hons) graduate 
Even on bleak days, Falmouth is still as picturesque as ever.
George Bewley, Business & Entrepreneurship BSc(Hons) graduate
This photo brings back a lot of memories for me. The Prince of Wales pier was a place I went to relax and watch the ships, especially in the first year.
The past seven years have gone very fast so it's a nice reflection to look back at this photo. I'm sure every past and present student at Falmouth has a nice memory associated with this spot.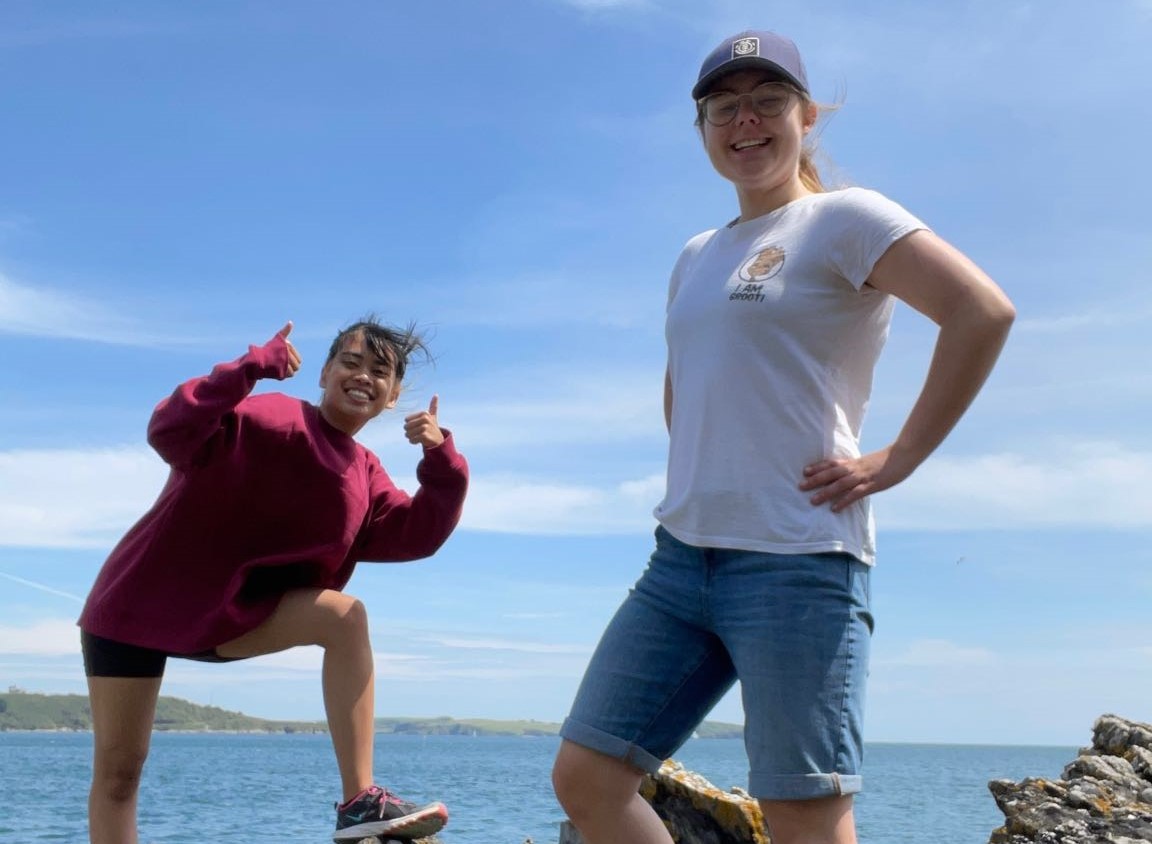 Trisha Corrales, Film BA(Hons) graduate
It's kind of the last point where you can decide whether you actually want to go to Maenporth. It always feels like it's not far but then you start walking and it's always further than you think! But when I get to Maenporth and have a swim, it's worth it every time! With the blistering hot sun that day, it's a moment from my final week of university that I'll never forget!