Empowering our students to make sustainable changes in their personal and professional lives.
We're equipping our students with the knowledge and skills to live more sustainably and make a positive impact in their chosen industry when they graduate. 
Why?
Educational leaders are anticipating that graduates with sustainability expertise can expect to be increasingly employable in the years to come, and it's also becoming increasingly clear that the commercial and business world is radically changing its approach towards sustainability.
Falmouth has a responsibility to bring sustainability into all areas of our activity – which is why we're embedding sustainable learning into all of our existing courses, as well as launching new sustainability-focused courses.
Our approach will help make our students better global citizens as part of our necessary collective response to the climate and ecological emergency.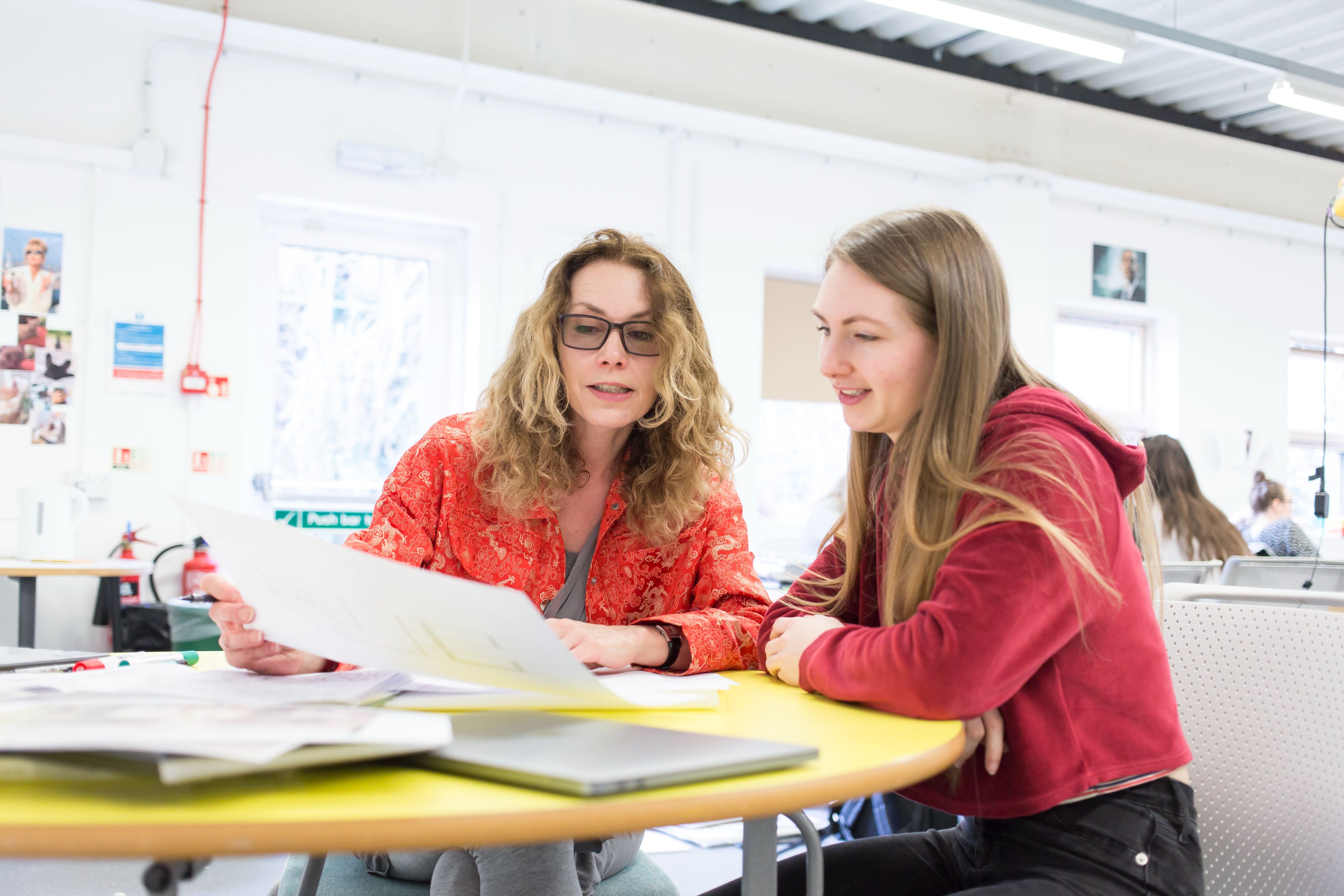 Goal 1
To design our curriculum to include sustainability learning outcomes and assessment criteria in all courses.
Goal 2
To embed sustainability related challenges and projects in the curriculum aligned with our action-oriented philosophy and transdisciplinary approach.
Goal 3
To ensure our graduates will leave Falmouth University with a greater awareness of sustainability, and the difference they can make.
Goal 4
To ensure our students have an understanding of the UN's Sustainable Development Goals and apply them into business start-up principles.
Sustainability Learning Outcomes 
In early 2020, Falmouth defined and agreed university-wide Sustainability Learning Outcomes (SLOs) across study levels 4 to 7, which kickstarted the path to creating the authentic and meaningful integration of sustainability that the institution is aiming for. These agreed SLOs are: 
 
Level 4  
Identify fundamental social, cultural, economic and environmental challenges to sustainable practice. 
Level 5  
Apply ethically informed, innovative sustainable practices. 
 
Level 6  
Assess the impact of ethically informed, innovative sustainable practices. 
 
Level 7  
Create ethically informed, innovative sustainable approaches to real-world challenges. 
The Falmouth Curriculum Ladder for Sustainability 
The Falmouth Curriculum Ladder for Sustainability (FCL-S) is the tool we'll be using to embed climate education and broader sustainability themes across the entire curriculum. Following an extensive piece of climate education research, we've identified 9 key sustainability themes and principles to incorporate into our teaching. 
We see the FCL-S as an evolving tool, and it is likely to be updated with the most relevant and appropriate sustainability principals in the future, as and when deemed necessary. 
Working with academic staff & students 
We're running sustainability teaching consultation sessions for our academics, which will help them to identify and begin to incorporate the themes into their courses at Falmouth. We'll also be gathering feedback from our students to help our teaching teams fine-tune their approach to embedding sustainable learning outcomes. 
Sustainable courses
Falmouth has already integrated sustainability fully into several of its courses via learning outcomes, and partially in many others. As we embed sustainability into our curriculum, we'll be continually asking for student feedback.
Our sustainability-focused courses
cop new
Falmouth's methodology published by COP26 Universities Network
---
Falmouth University has created, and continues to evaluate, a novel evidence-informed strategy for embedding climate education through the sustainability strategy at scale across the curriculum. Our paper was listed as a case study by COP26 and will allow other universities to consider how best to embed sustainability across their courses.
Read more