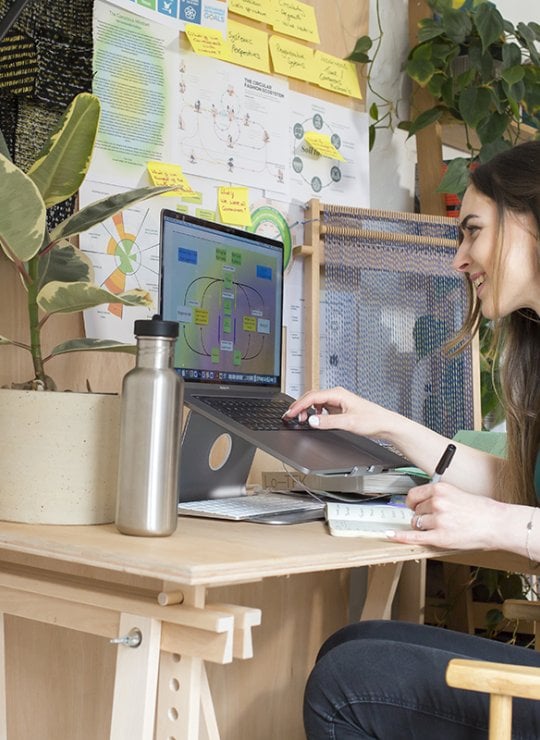 Sustainable Fashion MA (Online)
Become a conscious changemaker in the 21st century fashion industry.
Course overview
Gain the knowledge and skills to design the pioneering, regenerative transformation needed to address the complex and interlinked environmental, social, cultural and economic challenges we face throughout the fashion system. 
With a focus on planet-centred design, you'll envision new paradigms for fashion, create scenarios of a sustainable future, question the purpose of design and develop effective systems. You'll also assess the impact of social innovations within fashion communities, learning how to apply a conscious mindset to deliver positive, responsible practice.
Different to a traditional studio maker-based course, this Sustainable Fashion MA is designed to empower you to influence the future of fashion through the development of advanced creative and systems thinking practices, and to design outcomes in a multitude of forms that will affect systemic change.
You will: 
Graduate as a pioneering and entrepreneurial fashion practitioner, ready to question and reframe the challenges of the sector and empowered to lead and reform the industry
Utilise creative approaches to find strategic solutions to complex systems challenges across design, production and business functions
Develop advanced knowledge of social innovation design, systems thinking and design thinking 
Build valuable project management skills and networking techniques, creating meaningful and effective connections with other fashion practitioners
Hone your investigative and academic research abilities, developing a conscious practice that filters decision-making through a sustainable and ethical lens
Start dates: January / May / September
(Three intakes per year) 

Discover postgraduate online study at our Virtual Open Event on 25 October
Find out more
On this empowering Sustainable Fashion master's course, you'll acquire a radical, conscious, professional and courageous sustainable fashion practice, while creating meaningful and effective connections with other fashion practitioners. 
You'll build your knowledge throughout the course, starting with an understanding of the fundamental sustainable themes in the fashion sector and the problems facing the industry.   
Developing advanced knowledge of systems and design thinking will allow you to build a transformative toolbox of creative skills to question and reframe the challenges of the sector, and test and prototype responsible design interventions. 
Throughout the Sustainable Fashion masters you will build valuable project management skills, networking approaches and techniques, and strategy development expertise, enabling you to bring clarity to complicated and demanding projects. 
Honing your investigative and academic research skills will enable you to ask the right questions, interrogate current industry practice and then forecast your own vision of a future sustainable fashion world. You'll also sharpen your cultural awareness and sensitivity to global issues and events, thereby developing inclusive working practices and approaches.    
At the end of the sustainable fashion course, you will establish yourself as an entrepreneurial industry leader, through the creation of sustainable and collaborative solutions for a self-identified problem - either within the fashion system as a whole, or within a specific area that you are passionate about. 
Modules  
This sustainable fashion course is comprised of five modules, four 30-credit modules and one 60-credit project (180 credits in total). The modules have been specifically designed to be studied in a non-linear order, with the order in which you'll study the modules depending on when you begin the course. All modules on the course are compulsory and must be passed in order to complete the award.
MA 
You will need to complete four 30-credit modules and one 60-credit project (180 credits in total). All modules on the course are compulsory and must be passed to complete the award.  
From module information to course aims and assessment criteria, discover the full course details for the MA.
PGDip
You will need to complete four 30-credit modules (120 credits in total). All modules on the course are compulsory and must be passed in order to complete the award. A dissertation (major project) is not required. 
From module information to course aims and assessment criteria, discover the full course details for the PGDip.
Module details
Re_Imagine asks you to harness the power of imaginative storytelling, grounded by research into how today's fringe ideas and technologies look to the future. Through global case studies from multicultural and inclusive perspectives, alongside independent research, you will develop an in-depth overview of how the fashion product lifecycle sits within the contexts of environmental, social and economic sustainability.  
You will examine the reasons why change is needed and the approaches the industry is taking to solve these complex challenges such as circular business models, regenerative practices, engaging with social justice and defining governance structures to regulate the industry, looking at the UN Sustainability Goals and the Inner Development goals.     
Linked design thinking techniques and horizon scanning will enable you to speculate about how things could be and translate your knowledge to envision alternative fashion systems that question how we source materials, design, manufacture and distribute products, and communicate and experience fashion. You will materialise this future worldview through the production of a creative platform that defines your sustainability agenda and core values and create a proposal for a set of interventions to bring about this change in global and local contexts.  
(30 credits)   
Re_Make will challenge you to develop a positive sustainable relationship between the sourcing of materials, the design of fashion products and the sustainability of environments and regenerative eco-systems. Utilising design thinking processes you will analyse and evaluate sustainable product design solutions through investigation into responsible materials, circular technologies, and ethically transparent processes.  
You will then propose innovative ideas and directions for the design of visionary fashion product opportunities with a positive impact on the environment, producing a report detailing your approach to the design of a sustainable product range that attempts to meet a 100% traceability target. 
(30 credits)   
Re_Wire critiques the systems behind fashion and poses the question; how can you implement sustainable change that addresses the multiple intersecting crises in the fashion system?  Through case studies and personal investigation into fashion's sourcing, production and distribution systems, you will question the practices of fashion's supply chain. Ethical trade and sustainable certifications will also be explored to show how the industry can change their practices in a responsible and positive way.   
You will develop a culture of collaborative innovation to understand how fashion activities, people, ecosystems and external industries interact and how you can embed responsible decision making. Networking with each other and across the industry, open-source sharing and group work will be central to building teamworking and leadership skills. 
You will scrutinise why systems need to be radically transformed to design out the exploitative practices in fashion and identify where you can rewire the system to deliver a responsible impact for the planet and its people. 
(30 credits)   
Re_Frame critiques interactions with the fashion product lifecycle through the context of environmental, social, and economic sustainability. Focusing on how audiences engage with fashion sustainability, you will scrutinise the fashion communication and business landscape to understand; what could happen if we empower consumers to imagine and shape their sustainable futures?    
By exploring circular business models and purpose-driven communication strategies behind economic and social sustainability, you will develop a working understanding of what responsible brand narratives, platforms, services and organisations can look like. 
Through taught content and independent study, you will examine positive and negative communication methods used by brands, communities, NGOs, individuals, and activists to discuss sustainable fashion, and explore the impact these narratives have on conscious consumerism and decision-making. Studying human behaviour will also enhance your understanding of why we consume the way we do and give you the design thinking skills to develop interventions to address this consumption. 
Based on social innovation design practices, ethnographic research and applied design thinking, you will develop a presentation about a new service, communication platform or organisational model that responsibly impacts the fashion community and seeks to improve the wellbeing of individuals and communities on a global or local scale. 
(30 credits)   
Consolidating all the knowledge, research methods and design skills you have learned in the previous modules, you will identify and address a sustainable challenge through the development of positive and responsible intervention, platform or system. Using your conscious mindset, you will define yourself as a collaborative change agent, working across disciplinary borders, with an inclusive range of people or in new areas that can reform the industry in a responsible and positive direction for the planet and its people.     
Using a combination of theory, practice-led or practice-based research you will immerse yourself in your chosen theme and create an innovative iterative design strategy to inform the strategic development of your outcome within your own company, in a brand, in the community or another space. 
(60 credits) 
The modules above are those being studied by our students, or proposed new ones. Programme structures and modules can change as part of our curriculum enhancement and review processes. If a certain module is important to you, please discuss it with the Course Leader.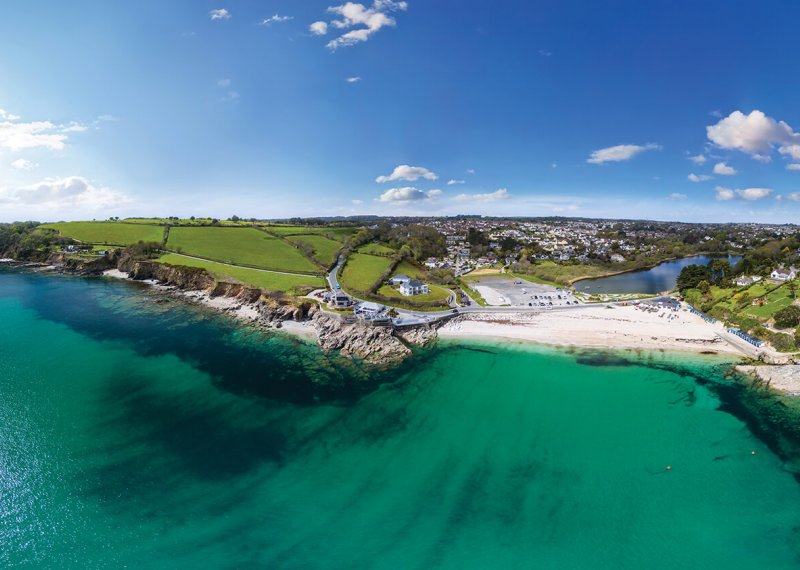 " It's great to see a course that gives people the creative thinking, knowledge and tool kit to help them turn exciting forward-thinking ideas into a viable, commercial reality. "
Resources and Support
Dedicated easy-to-use virtual learning environment (VLE)

Accessible online audio / visual content

A Student Advisor to support you throughout your studies and access to our Student Support Services

Access to our Employability Service

24/7 access to Falmouth's extensive online library of contextual books, journals and resources

Access to online software tutorials at LinkedIn Learning

Students' Union community

Optional face-to-face events

Invitation to attend alumni events
Although online students don't have access to on-campus facilities as part of the course, you can hire equipment and access facilities by paying a charge. Find out more about availability and prices here.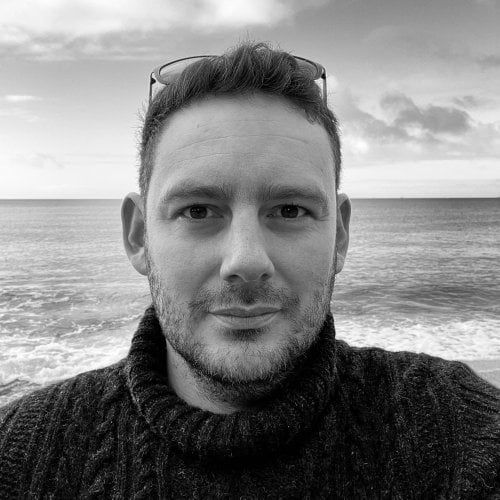 Tom Crisp
Meet your course leader, Tom Crisp
---
As a menswear designer, trend analyst and fashion lecturer, Tom Crisp has deep and varied industry knowledge. Here, he shares how a strong commitment to championing regenerative practices will help him to inspire the conscious future leaders of the fashion industry.
Read more
Studying our Sustainable Fashion master's course, you'll be part of our vibrant and creative Fashion & Textiles Institute. Check out the stories below to discover more about our amazing students, graduates and staff.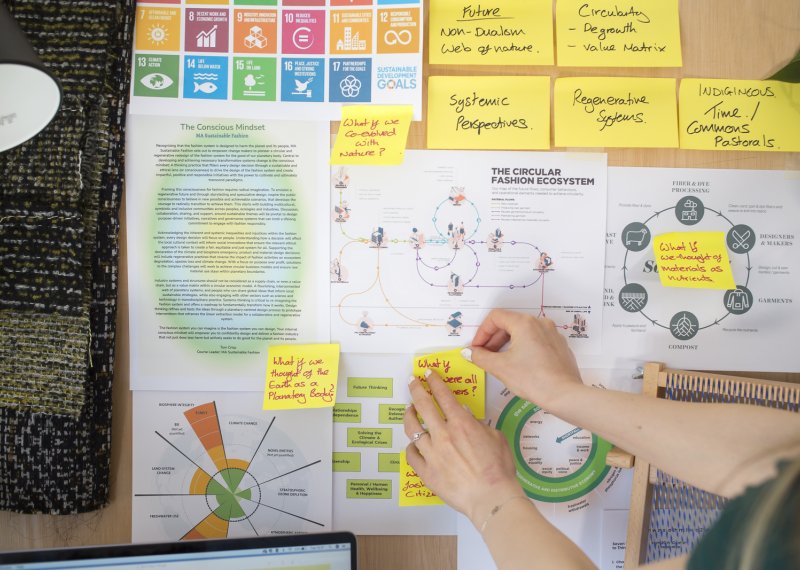 " The course has been incredibly valuable with well curated information. It has made me start to understand the complexities of the subject and more importantly how we talk about it. "
How you'll learn & be assessed
Our online degrees have been designed from the outset to be taught and learned online. This means that they're crafted specifically for you to study remotely. We offer a truly multidisciplinary syllabus designed to meet the demands of the creative industries, and as a postgraduate student you should dedicate at least 20-25 hours per week for study. 
What sort of activities will I do?
You'll learn through a blend of contextual investigation, case studies, workshops, webinars, guest talks, tasks and discussion forums, which you'll access via our dedicated virtual learning environment. This is also where you'll find all key documentation, get course announcements and access rich learning resources.  
How will I be supported?
You'll be supported academically by Online Tutors, who will also deliver weekly webinars and facilitate the online forums. If you need assistance with anything that isn't directly related to course material, a dedicated Student Advisor team will be on hand to help. You'll also have access to Falmouth University's excellent Employability Service.
We incorporate optional face-to-face events for all our online students. There will be up to two per year and will typically run over weekends, to fit around your other commitments. They're great opportunities to meet other students and Tutors and to explore course related topics through additional activities and discussions. You'll get the chance to hear from industry experts, offering a wider professional context for your learning and a deeper insight into your chosen industry. 
Assessment on sustainable fashion this course has been carefully planned to work specifically for online delivery. Assessment provides the course team with a means of offering tailored guidance alongside advice on how to progress knowledge and skills in key areas that relate to the course Learning Outcomes. The course team will identify your strengths and weaknesses as an individual and discuss them with you throughout your time on the course.  
As you move through the modules, you will keep an assessed critical reflective journal, for weekly reflections on learning, helping you to embed critical self-evaluation into your ideas and personal development. 
You will be assessed via coursework at the end of each module in the form of visual, verbal and written assignments. You will also receive regular feedback via webinars, Q&As and workshops with other students on your course.  
Staff
You'll learn from a team of experts in fashion innovation, entrepreneurship, sustainability, marketing, fashion, and textile design, embedded in the future-driven and collaborative community of our Fashion & Textiles Institute.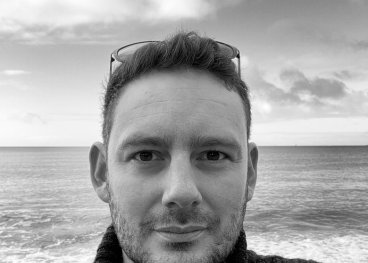 Tom Crisp
Course Leader, Sustainable Fashion MA (Online)
Tom Crisp was born in Kent, and currently lives and works in Falmouth. He received his BA in Menswea...
Tom Crisp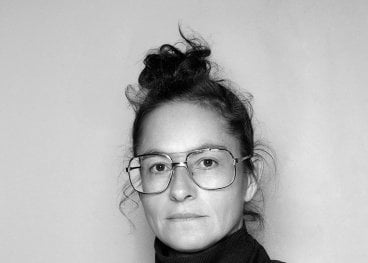 Sabine Lettmann
Module Lead, Sustainable Fashion MA (online)
I am a fashion designer and creative consultant with a design studio based in Hamburg, Germany. Sinc...
Sabine Lettmann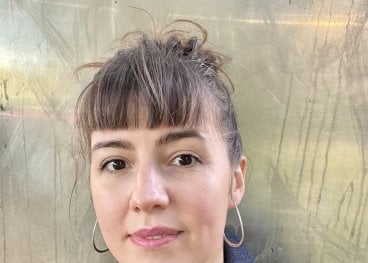 Aniela Fidler Wieruszewska
Tutor, Sustainable Fashion MA (Online)
Creative Researcher & Design Strategist with a keen eye for relatable storytelling and a track r...
Aniela Fidler Wieruszewska
Some members of staff only teach on specific modules, and your course might not feature every staff member who teaches on the course.
As a graduate of this Sustainable Fashion master's course, your career could progress into sectors such as:
Sustainable fashion start-ups  
Commercial fashion companies 
Sustainability strategy     
Sustainable corporate communications    
Teaching and development    
Environmental or social campaigning  
Social entrepreneurship  
Charities and NGO's 
Diversity and Inclusion   
Within these sectors, you could go into roles such as: 
Sustainability Officer     
Product Sustainability Manager    
Sustainability Consultant    
Environmental Specialist    
Technical Designer    
Corporate Communications Manager 
Fashion Forecaster   
Creative Director    
Community Organiser  
Research skills embedded throughout the modules and in your Final Major Project could allow you to successfully progress into postgraduate research programmes and PhDs, MBAs or teaching and PGCHE qualifications.  
Speak to us about the course
If you'd like to talk to an Advisor about this course or your application, get in touch with us via the form below.
Apply now
Ready to apply for postgraduate study? We have three start dates a year: January / May / September. Select the start date you'd like to apply for in the drop-downs below and then click the relevant apply button to begin.
You can apply to begin your studies in January 2024 by selecting the relevant course route below:
You can apply to begin your studies in May 2024 by selecting the relevant course route below:
An honours degree or Level 6 equivalent qualification is desirable. However, candidates without a degree or formal qualification are still encouraged to apply. If you'd like to discuss our entry requirements, speak to an advisor.
For more information regarding equivalent international qualifications and Accreditation of Prior Learning (APL) either request information with our easy online form, or read about it on our apply page.
If English isn't your first language, you'll need to demonstrate English language skills that are sufficiently developed for successful completion of your studies. We accept a range of recognised English language qualifications that are equivalent to the International English Language Testing System (IELTS) Academic minimum score of 6.5 overall, with a minimum of 6.0 in Reading, Writing, Speaking and Listening.
This course has three intakes per year: January, May and September.
| Academic start date* | Application deadline |
| --- | --- |
| 22 January 2024 | 10 January 2024 |
| 27 May 2024 | 6 May 2024 |
Please note:
*Virtual Welcome Week begins the week before the academic start date. During this time, our Student Advisor team will host Welcome Webinars and be in touch with practical information on how to study online.
An Early Bird discount is available for early applications. For January 2024, the scheme offers up to £600 off MA tuition fees: £300 if you apply by the Early Bird discount submission deadline, and a further £300 off your tuition fees if you receive an offer and within two weeks you accept the place and pay the acceptance fee. Both these payments would be applied to your final fee instalment. Please note the discount amount is subject to change for future intakes.
| Early Bird discount submission deadline | Academic start date |
| --- | --- |
| 27 November 2023 | 22 January 2024 |
| 1 April 2024 | 27 May 2024 |
To discuss all our discount opportunities, contact an advisor.
Tuition fees
£12,150 total fee (incl. acceptance fee) - 2 years part time - MA/MSc course
£7,921 total fee (incl. acceptance fee) - PGDip course
£TBC total fee (incl. acceptance fee) - 2 years part time - MA/MSc course
£TBC total fee (incl. acceptance fee) - PGDip course
Tuition fees are set annually and are subject to review each year. The University may therefore raise tuition fees in the second or subsequent years of a course, in line with inflation and/or the maximum permitted by law or Government policy. Students will be notified of any changes as soon as possible. 
The figures above don't include accommodation and living costs
Typical course costs
As part of studying Sustainable Fashion MA, you'll require:  
Laptop/Computer  
You'll require a desktop/laptop. This machine should have a minimum operating system of Windows 10 or Mac OS 10.15, at least 8GB of RAM, and an i7 processor. We recommend a 15" screen, with a minimum of 256GB hard drive space. It will also need to be capable of running our virtual learning environment.  
Adobe Creative Cloud  
You will need access to Adobe Creative Cloud. You may be eligible for discounted licenses through Adobe's education pricing and Falmouth University seeks to provide further discounts when possible. If any discounts are available, we will communicate these to you.
For more information please visit Adobe Creative Cloud.
Resources/materials 
As work during the course can be created in any medium of your choice, the exact equipment requirements may differ according to your practice and preferred ways of working. The costs of these materials will need to be covered by you.  
Optional face-to-face events 
You will be expected to cover your own travel, accommodation and subsistence costs to attend these events. 
What better way to find out about life at Falmouth University than by asking our current students?
From course details and academic support, to the social scene and settling in, our students are ready and available to answer any questions you might have. Simply set up your account, send them a question and they'll get back to you within 24 hours.