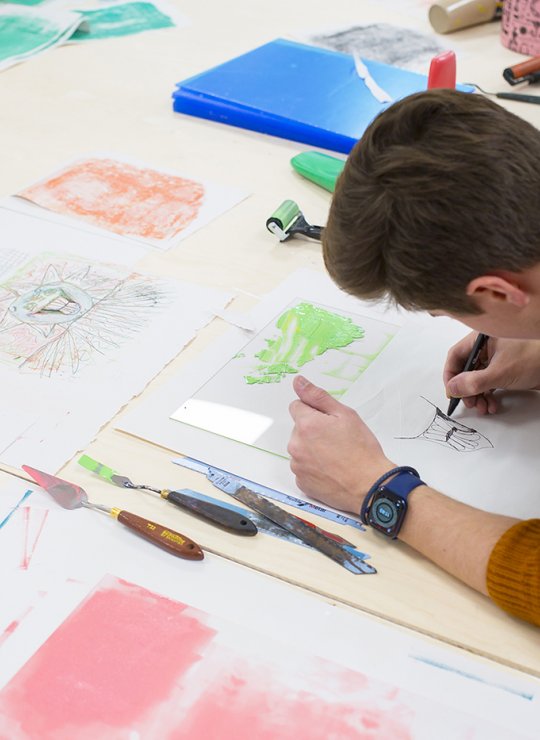 Illustration: Authorial Practice MA
Develop your unique visual language on this studio-based Illustration MA.
Key details
Course duration
1 year / 2 years
Attendance
Full-time / Part-time
Subject to validation during this academic year
Course overview
At the heart of this Illustration MA is an examination of authorship and storytelling. You'll learn to see your work as an evolving practice, as you challenge and re-evaluate your personal vision and voice with the help of experienced practitioners.
Through hands-on workshops, you'll develop skills like screen-printing, creative writing and bookbinding, while working on longer-term projects in your choice of media. Taking an entrepreneurial approach, you'll develop your professional practice and consider outlets for your work.
You will:
Join the only Illustration master's course with a specific academic focus on authorial practice
Mount a professional presentation of work from your negotiated project
Access professional facilities, including a print room and dedicated MA studio space
Learn from high profile guest speakers and industry-savvy tutors
Develop collaborative and public-facing print and digital publishing projects with staff and peers
Study over one or two years