Senior Lecturer MA Illustration: Authorial Practice
Mat's a writer and visual artist with an interest in the arts' role in helping us to understand and confront the dominant culture's radical unsustainability. His recent work includes an ongoing series of illustrated poetry chapbooks, Strandline Books (which won the British Museum's 2015 Michael Marks Prize for poetry illustration), as well as image-word collaborations with the poet Em Strang (Stone, 2016) and the painter Kate Walters (The Black Madonna's Song, 2020).

Mat regularly publishes essays that speak to entanglements of art, ecology and spirit within arts practice, including The Schoolgirl & The Drunkard, on storytelling and runaway climate change, An Underswell of Divination, on the illustrational collaborations between Ted Hughes and Leonard Baskin, and Black Light, on mass-extinction, regenerative culture and the rewilding of prayer. As part of Falmouth University's Dark Economies research group, in 2019 Mat curated Negotiating the Surrender, a regional series of talks and workshops with Dark Mountain co-founder Dougald Hine, in support of the regenerative work of the Extinction Rebellion movement.

In 2017 Mat led a residential Art.Earth Short Course with the poet Alyson Hallett, Intimate Ecologies, which experimented with writing, drawing and improvised ritual as a means to enter into a reciprocal conversation with place. Mat's a director of the graphic literature publisher Atlantic Press and of the Art.Earth research collective based at Dartington, where he's currently leading a year-long series of events on the theme of Death, Dying & Change. Having regularly published his own illustration, poetry and essays with the Dark Mountain Project since its inception, in 2017 Mat acted as art editor for Issue 11 of their Dark Mountain Journal and as guest editor for In Other Tongues: a series of essays flowing out of the Art.Earth summit of the same name.
External Links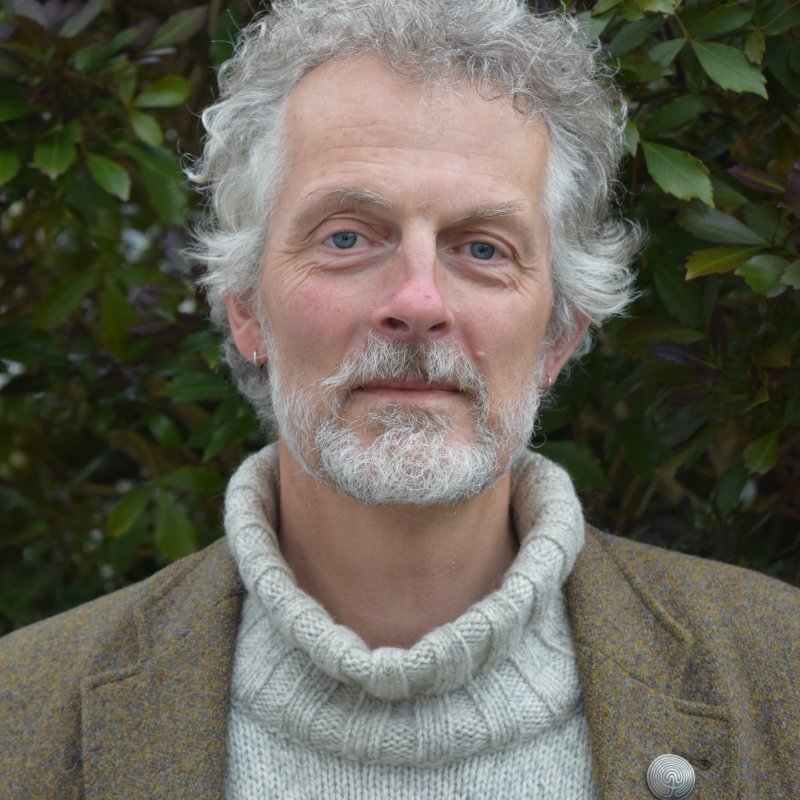 Contact details
Qualifications
| Year | Qualification | Awarding body |
| --- | --- | --- |
| 2006 | MA Illustration (Distinction) | University of Plymouth |
Honors and awards
| Year | Description |
| --- | --- |
| 2015 | Michael Marks award for Poetry Illustration |
Membership of external committees
Art.Earth
Research Topics
Arts & Ecology
Creative Writing
Drawing
Illustration
Spiritual Ecology
Publications and research outputs
Article
Osmond, Mat

(2019) Greenstone Axe. The Dark Mountain Project: The Devil's Door, N/A. ISSN N/A
Osmond, Matthew

(2014) The Mingled Measure. The Mingled Measure: Interpreting and Adapting ST Coleridge's The Rime of the Ancient Mariner, 8 (2).
Book Section
Osmond, Matthew

(2018) Anima #5. In: The Black Madonna's Song. Atlantic Press, Penryn, Cornwall. ISBN N/A
Scott, Tom

(2016) Circus. In: From The Chellew Room. Hovel Press, Falmouth, pp. 28-31. ISBN 9780995606602
Conference or Workshop Item
Osmond, Matthew

and

Strang, Emma

(2016) Stone. In: Stone, March 2016, Atlantic Press, Falmouth.
Book
Shuttle, Penelope

,

Carver, Caroline

,

Scott, Tom

and

Osmond, Matthew

(2016) Poems from the Chellew Room. Hovel Press, Falmouth. ISBN 9780995605602 Item not available from this repository.
Strang, Em

and

Osmond, Matthew

(2016) Stone. Atlantic Press Poetry . Atlantic Press Ltd, Penryn, Cornwall. ISBN 978-0-9571549-7-1
Exhibition
Loydell, Rupert

ORCID: https://orcid.org/0000-0003-2730-8489

,

Osmond, Matthew

,

Walters, Kate

,

Cave, Sarah

,

Thompson, Luke

,

White, Rupert

,

Florence, Penny

,

Gillespie, Sarah

,

Sparkes, Sarah

,

Kerr, Lucy

,

Carter, Jim

,

Bloomer, Paul

,

Wrigley, Minami

and

Lorenz, Karen

(2019) Notes in the Garden. [Exhibition]
Conference
Other
Events
2021
Borrowed Time: on death, dying & change: https://borrowed-time.info/
Courses taught
Illustration: Authorial Practice MA
Illustration BA(Hons)
Drawing BA(Hons)
Architecture BA(Hons)
Policy engagement within Cornwall
Engagement with organisations which contribute to the development of educational, cultural or socio-economic policies in Cornwall
Falmouth Poetry Group
Extinction Rebellion