Senior Lecturer MA Illustration: Authorial Practice
Mat's a writer, artist and PhD researcher with an interest in how poetic practice can foster regenerative responses to our deepening socio-ecological crisis. Mat's recent work includes an ongoing series of illustrated poetry chapbooks, Strandline Books (winner of the British Museum's 2015 Michael Marks Prize for poetry illustration), and numerous collaborations in image-word poetry.
Mat regularly publishes essays and letters with The Dark Mountain Project, XR Buddhists and others which speak to diverse entanglements of art, ecology and spirit. He's a director of the art.earth research collective with whom he's co-curated an annual series of symposia and related publications since 2016 - the last on which, Borrowed Time: on Death, Dying and Change, was published in November 2022.
External Links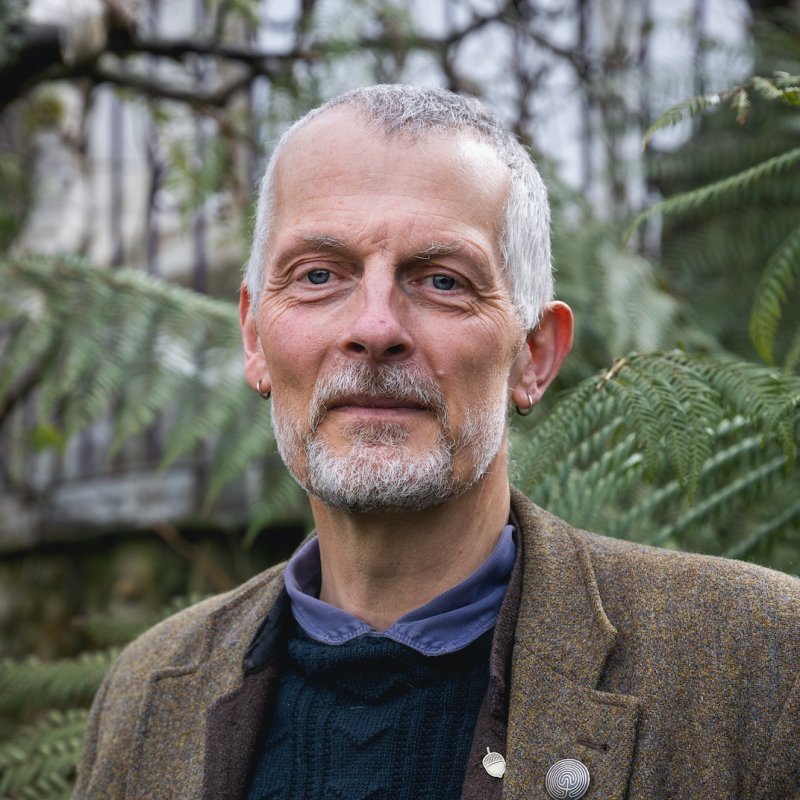 Contact details
Qualifications
| Year | Qualification | Awarding body |
| --- | --- | --- |
| 2006 | MA Illustration (Distinction) | University of Plymouth |
Honors and awards
| Year | Description |
| --- | --- |
| 2015 | Michael Marks award for Poetry Illustration |
Membership of external committees
Art.Earth
Research Topics
Creative Writing
Illustrated Poetry
Spiritual Ecology
Art and Activism
Publications and research outputs
Loydell, Rupert, Osmond, Matthew, Walters, Kate, Cave, Sarah, Thompson, Luke, White, Rupert, Florence, Penny, Gillespie, Sarah, Sparkes, Sarah, Kerr, Lucy, Carter, Jim, Bloomer, Paul, Wrigley, Minami and Lorenz, Karen

(2019), Notes in the Garden, In: Notes in the Garden, 6 September 2019-2 October 2019, Tremenhere Gardens art gallery
Osmond, Mat

(2019), Greenstone Axe, In: The Dark Mountain Project: The Devil's Door, The Dark Mountain Project, UK, ISSN: N/A

Osmond, Matthew

(2017), An Underswell of Divination, In: The Dark Mountain Project, The Dark Mountain Project, UK, ISSN: N/A

Osmond, Matthew

(2016), Meinrad Craighead and the Animal Face of God, In: Landscape, Language and the Sublime, Art.Earth, http://languagelandscape.info/language-landscape-the-sublime/, NA (NA), pp. NA, ISSN: NA

Osmond, Matthew

(2015), Us and Them: Empathy, Ecocide and the Graphic Ecofable, In: Politics of Place, Issue 3 (Green Connections), 1. University of Exeter (Print\ online PDF) 2. The Dark Mountain Journal (Print\ blog), 1. Exeter 2. UK, 2500 words (approx) (3\7), ISSN: http://blogs.exeter.ac.uk/politicsofplace/files/2012/02/2015WinterPOP_OSMOND.pdf

Osmond, Matthew

(2014), The Mingled Measure, In: The Mingled Measure: Interpreting and Adapting ST Coleridge's The Rime of the Ancient Mariner, The Blue Notebook, U.W.E., Bristol, 8 (2)
Osmond, Matthew

(2018), Anima #5, In: The Black Madonna's Song, Atlantic Press, Penryn, Cornwall, ISBN: N/A

Scott, Tom

(2016), Circus, In: From The Chellew Room, Hovel Press, Falmouth, pp. 28-31, ISBN: 9780995606602
Shuttle, Penelope

(2016), Poems from the Chellew Room, Hovel Press, Falmouth, ISBN: 9780995605602, (Published)

Strang, Em

(2016), Stone, Atlantic Press Ltd, Penryn, Cornwall, ISBN: 978-0-9571549-7-1

Montag, Daro

(2016), Soil Culture: Bringing the Arts down to Earth, CCANW & Gaia Books, Dartington, Devon, ISBN: 978-0-9932192-1-4
Osmond, Matthew

(2016), Language, Landscape and the Sublime, (Published)

Montag, Daro

(2014), Soil Culture Forum, (Published)

Heholt, Ruth

Lockley, Elfrea, Douglas, Mark, Downing, Niamh and North, Laurence, (2014), Haunted Landscapes: Nature, Supernature and the Environment, Falmouth University, Penryn Campus, Cornwall
Osmond, Matthew

(2016), Stone, In: Stone, March 2016, Atlantic Press, Falmouth
Osmond, Matthew

(2015), Fly Sings, Falmouth, (Published)
Events
2021
Borrowed Time: on death, dying & change: https://borrowed-time.info/
Courses taught
Illustration: Authorial Practice MA
Illustration BA(Hons)
Drawing BA(Hons)
Architecture BA(Hons)
Policy engagement within Cornwall
Engagement with organisations which contribute to the development of educational, cultural or socio-economic policies in Cornwall
Falmouth Poetry Group
Extinction Rebellion