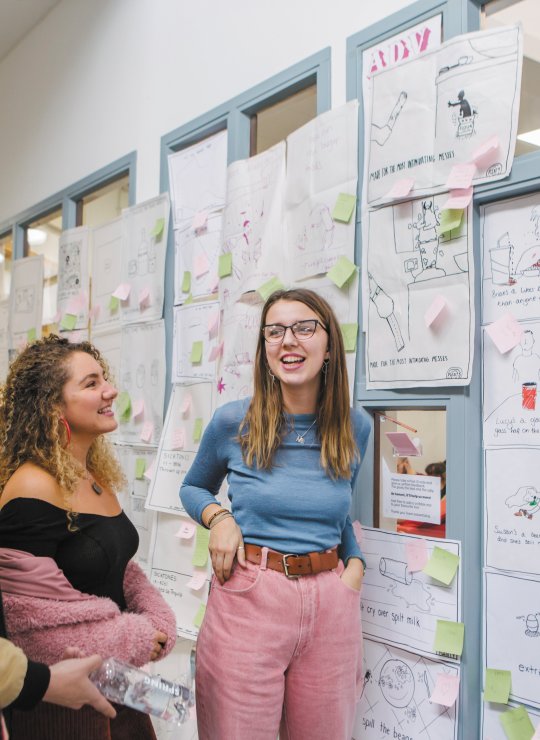 Creative Advertising MA
Build your capabilities as a strategically minded advertising creative.
Course overview
On this dynamic Creative Advertising MA course you'll enter an intensive environment replicating a full-service advertising agency, where you'll develop the creativity and key skills to forge a successful advertising career.  
Working collaboratively in teams, you'll create innovative advertising from your very first week, tackling real agency briefs as well as specially designed tasks. While developing a keen understanding of conception and strategy, you'll learn the skills essential to any creative advertising role. You'll master the software that unlocks your design and image editing and become an expert in the development and presentation of progressive, attention-grabbing, multi-channel ideas.
You will: 
Learn how to create engaging campaigns by focusing on planning, concepts and execution, guided by industry experts  
Graduate equipped with a professional portfolio and contacts that could help you win the job you want  
Exhibit your work at the D&AD New Blood competition, where you'll have the chance to meet key industry figures  
Have the opportunity to interact with top international advertising agencies during London Study Week, collaborating with leading creative directors, strategists, planners and former students now working in the sector