MA Creative Advertising graduate wins big at American Advertising Awards 2023
19 April 2023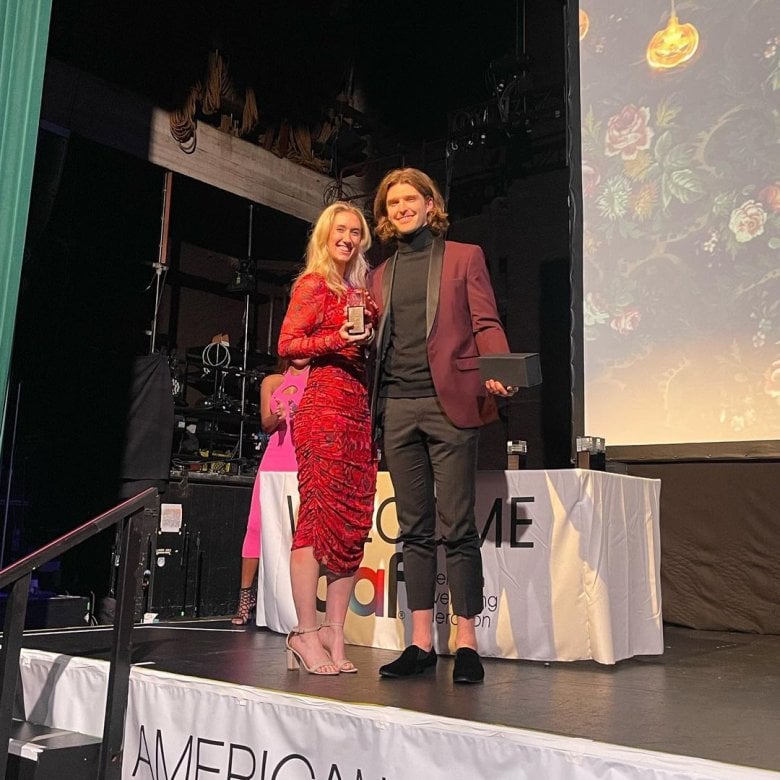 Jonah graduate
Jonah Campbell, who graduated from Falmouth University's Creative Advertising MA in 2020, recently took home 5 awards at the 2023 American Advertising Awards.  
Just one year after gaining his master's degree in Creative Advertising from Falmouth University, Jonah Campbell became a copywriter at global creative agency 160over90. Last month, Jonah joined his team at the American Advertising awards to pick up three gold and two silver awards for their work.
The American Advertising Awards is one of the advertising industry's largest and most representative competitions, attracting more than 25,000 entries every year. The mission of the American Advertising Awards is to recognise and reward the creative spirit of excellence in the art of advertising. 
Taking Gold in the Film, Branded Content and Sound Design Categories and Silver in Art Direction and Video Editing, the first prized project for Jonah's agency was Charlie Puth on finding his sound – a collaboration with Charlie Puth for Bose.  
The second project was a Halloween campaign to help CBS show Ghosts expand their audiences across linear and streaming platforms. The 'haunted mirror' engaged thousands both in person at the Santa Monica Promenade and online via social media. The campaign won Gold in both the Out of Home and Ambiant Media, Single Installation categories.  
Taking to social media after the awards show, Jonah said: "[I am] blown away. I feel so lucky to get to do what I do and create with such talented and genuinely good people." 
Are you inspired by Jonah's success? Do you want to gain the skills to succeed in the competitive and fast-paced world of advertising? The Creative Advertising MA at Falmouth University offers an intensive learning environment that replicates a full-service advertising agency.