Graduate Success: Rosie May
21 May 2021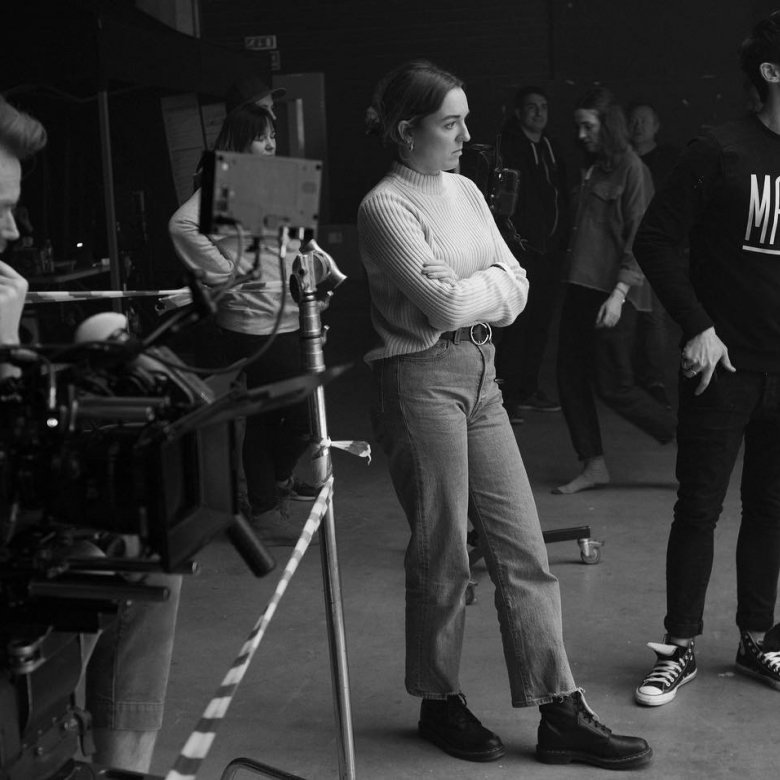 Rosie May Robert Kitchen
Since graduating from Falmouth in 2017, Rosie May has created advertising campaigns for some of the biggest brands in the world in her role as a Creative at Havas. We caught up with Rosie to discuss her career in advertising, her side hustles and why studying MA Creative Advertising at Falmouth was crucial to her success. 
Since completing your MA, which agencies have you worked at and which brands have you worked on?
I got extremely lucky, as I was hired at Havas pretty much straight after finishing my Master's. Well, a mixture of luck and perseverance – with a lot of overly keen phone calls on my part. Since then, I've done a LOT of work for Durex (which sadly isn't just condom gags), Heinz (which also isn't quite like you see on Madmen), Tilda and Vanish – with a few beer brands chucked into the mix. Really, just a lot of sex, beans and carpet cleaner.
Falmouth taught me a lot and without that MA there's no way I'd be where I am now.
How do you feel, now that you're working for Havas?
Grateful. Not only to have a job during the pandemic, but to be surrounded everyday by likeminded creative individuals who make your work better and help with ideas. I feel fortunate to be making films this early on in my career. I get a lot of TV scripts come my way, which is what I really love. To get paid to come up with weird and wonderful films, work with incredible directors and cinematographers to bring them to life, and then see your vision go out into the world is not a bad life.
Have you worked on any side projects since graduation?
I'm a portrait artist so I used to do a lot of that, but then you get busy and that stuff (unless you're really dedicated) gets left behind a little. However, since working on a lot of TV at Havas I've realised this is what interests me so have started doing some screenwriting which is an exciting progression. At the moment in the industry there's a lot of pressure on young creatives to have side hustles, which is great if you happen to have multiple skills up your sleeve. But it's important to note that to succeed, you don't have to slog your guts out trying to be brilliant at something else too – you can just shine at your job, and that passion will come through.  


How did the course at Falmouth help you to develop your skills and career?
Falmouth taught me a lot and without that MA there's no way I'd be where I am now. I learnt how to collaborate in a team. Although I'm a single creative, this is a crucial part of the job – there are always ways your own ideas can be bettered. I built a strong portfolio and learnt how to pitch and present myself. I also got better at taking criticism and not being too precious about my work (although I'm still working on this). Things will get scrapped, sometimes literally the day before they go live. So the course taught me to always keep a little bit of myself back and to try not to get too invested…


What are the best things about working in advertising?
What's brilliant about our job is that it's never just advertising. You'll go from being a script writer to a lighting director, wardrobe artist, sound engineer, composer, editor, home economist and set designer all in one day. And you'll never know where these avenues will lead.