Graduate takes his skills overseas after Cannes Lions success
6 October 2021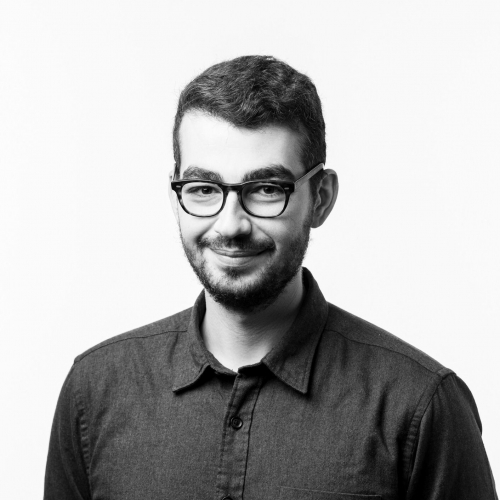 Winning four D&AD Pencils, creating Cannes Lions Award-winning ads with Saatchi & Saatchi and moving stateside to become Associate Creative Director for advertising agency BBDO. MA Creative Advertising graduate Barney Spiro shares his incredible post-uni journey.
Since graduating from Creative Advertising MA in 2014, Barney Sprio has worked at advertising powerhouse Saatchi & Saatchi, where his work on T Mobile and Direct Line won four Cannes Lions awards (including a gold). He has also won four D&AD pencils, the the most prestigious benchmark for creative excellence in design and advertising.
After his success on UK shores, Barney decided to cross the Atalantic to make an impression on the American advertising scene. He's currently an Associate Creative Director at BBDO, New York.
We caught up with Barney to discuss his career moves, side projects and the benefits of having a British accent across the pond.
*
Since completing your MA, which agencies have you worked at and which brands have you worked with?
After leaving Falmouth I was lucky enough to get a job at Saatchi & Saatchi, where I worked on HSBC, EE, Direct Line, Toyota, Robinsons and T Mobile.
After five years at Saatchi I was offered a job at BBDO New York - where I've been since 2019. At BBDO I work almost exclusively on Bacardi and Bombay Sapphire - which is great as they're brands that do good work, and there's always free alcohol on hand.
How do you feel, now that you're working for BBDO NY?
Working in New York had always been a dream. Everything is bigger in America; the budgets, the brands, the pressure, the burgers.
BBDO is a great agency full of lovely, hard-working, talented people. Being a Brit in America is a mixed bag. The accent seems to fool people into thinking you're saying intelligent things when you aren't, but on the other hand the British politeness is definitely at odds with American directness (something I'm working on).

Have you worked on any side projects since graduation?
I've been writing with my friend Jack (we met on the Falmouth course) ever since I left the MA. Last year we wrote a screenplay with Samir Mallal (a director I worked with on HSBC), which ended up being shortlisted for the Sundance film festival's script competition. Writing something for yourself is definitely a nice antidote for writing purely for other people.
How did the course at Falmouth help you to develop your skills and career?
I left Falmouth with a creative partner, a portfolio of work and, perhaps most importantly, the skills I needed to start working in an agency without facing an existential crisis when that first brief came in. Advertising is a competitive and fast-paced industry, and the MA gave me the tools needed to hit the ground running.
What are the best things about working in advertising?
You rarely have the same day twice. You also get to work with lots of different people, both within your agency but also beyond it; directors, animators, illustrators, app designers, the list is endless.
There are also opportunities to travel, usually within the M25 (if you're in a London agency), but occasionally somewhere exciting and glamorous like South Africa or New Zealand.
You might also like