Reporting Earth provides platform for valuable climate crisis reporting discussions
29 September 2021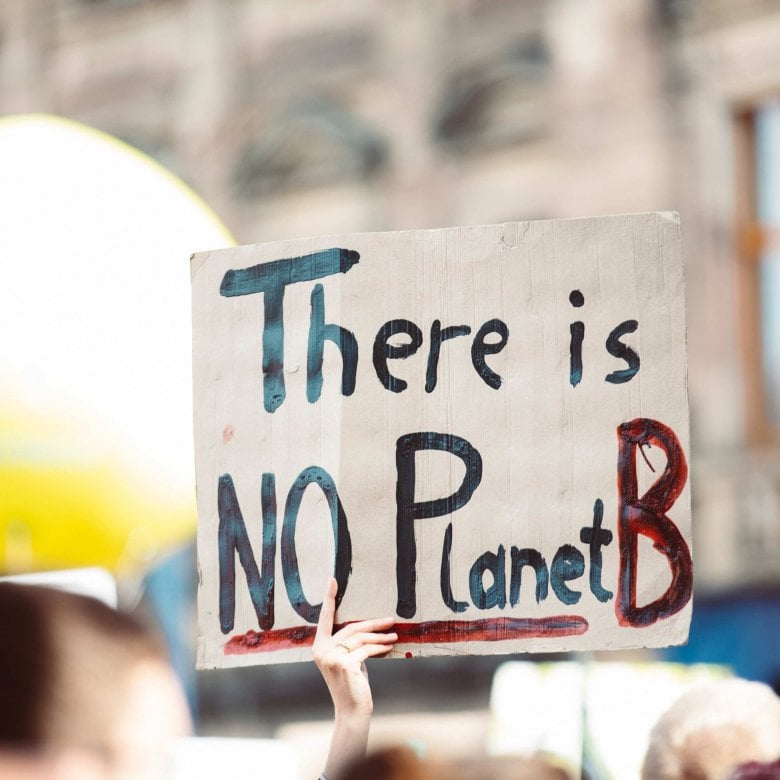 Re Brand New
On Tuesday 21 September, Falmouth University hosted Reporting Earth, an online journalism summit which brought together activists, journalists and scientists to generate actionable ideas for reporting the biggest story of our time – the climate crisis. 
Reporting Earth took place a week before the Youth Summit of the UN Climate Change Conference. It featured keynote speakers from across climate science and journalism, panel discussions with innovative climate reporters and professional pitch sessions on prototype ideas by young international journalists.   
Environmental historian, expedition leader and Falmouth's Associate Professor of Environment and Culture, Dr Huw Lewis-Jones opened the event. His introduction was followed by an engaging keynote from Professor Gail Whiteman, founder of Arctic Basecamp at Davos, Professor of Sustainability at University of Exeter and Professor-in-Residence at the World Business Council for Sustainable Development.
Then came the prototype pitches from inspiring young journalists. Alis Okonj discussed project InfoNile, Ashana Mathur and fellow students from Ashoka University, India, presented their Grassroots Network project, Nadia Leigh-Hewitson presented the Great Big Climate Map, Pauline Blanchet presented film project Through Her Eyes, and Rhianna Ilube, in collaboration with Josephine and Linda Huetlin, presented the Climate Game Camp.
All five prototypes will go on to receive bursaries and mentorships to help make their innovative ideas actionable. 
Kate de Pury, MA Journalism Course Leader and Lead on Reporting Earth told us: "Ahead of COP26 and with the world facing an unprecedented crisis which affects us all, the summit set up a timely and essential dialogue between leading scientists, journalists and activists influencing the climate crisis reporting agenda.
We learned from each other, taking away invaluable lessons about how young people want to see the media cover this subject - we swapped notes, explored new formats on local and global levels, looked at climate solutions journalism and came away with a host of new ideas for next-generation journalists." 
She added: "The Reporting Earth summit and bursary initiative gave Falmouth journalism a global profile, establishing the university as a place where journalists can study a climate reporting beat and explore innovative ways to reach new audiences." 
Nick Clark, Environment Correspondent, Anchor Al Jazeera English, commented: "It was a great pleasure to participate in this brilliantly organised initiative from Falmouth University's journalism faculty. Climate change is the story of our times, and it was heartening to hear of the innovation and creativity being developed and demonstrated by the upcoming ranks of journalists. I was incredibly impressed." 
Megan Darby, Editor – Climate Home News, added:  "We need innovation in climate journalism to reach underserved audiences, amplify marginalised voices and engage readers in new ways. It was great to see the energy and creativity winners of the Reporting Earth bursary brought to this challenge, from all around the world. I look forward to those ideas taking shape in the real world." 
Climate Camp! | Reporting Earth
The Great Big Climate Map | Reporting Earth
Grassroots Network | Reporting Earth
Through Her Eyes | Reporting Earth