New On-Campus Postgraduate Students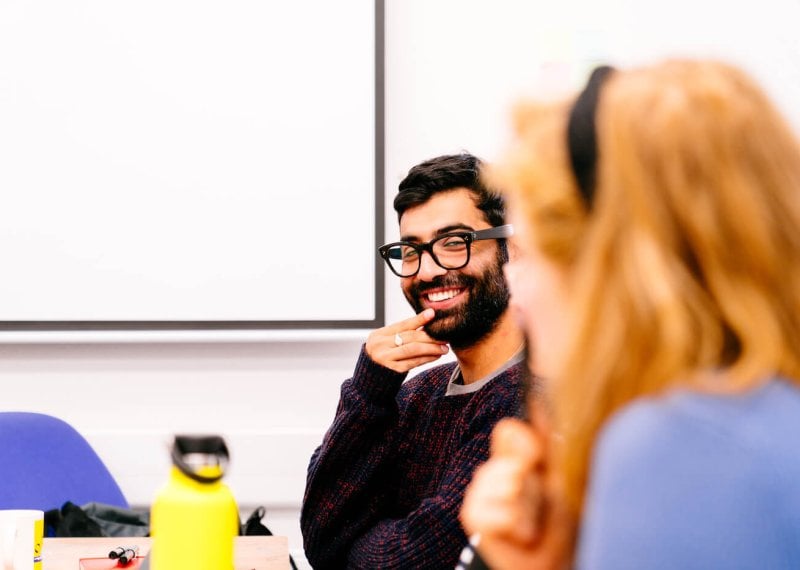 Welcome to Falmouth!
On this page you'll find important information on what to do before your arrival at Falmouth if you're a postgraduate student studying on-campus, as well as how to get settled once you're here.
If you're an international student or an online student, we have specific information and advice for you. Select the relevant button below:
Becoming an official student
To be officially registered as a student at Falmouth University, you must complete the online enrolment process. You will be contacted approximately two weeks before the start of term with instructions on how to do this. 
All students must enrol online before the first day of term. Doing this will also release your student loan, if applicable. 
Once you have enrolled, you will be able to access your Falmouth University IT account. This allows you to log into your University email, connect to the campus Wi-Fi, as well as download Microsoft Office 365 apps for free and other key digital tools you'll need during your studies. 
If you have any difficulties getting set up with your IT account, you can find some handy information here, or contact the IT Service Desk. 
Accessing your timetable is a vital part of getting started at Falmouth. It will tell you when and where your sessions are and help you to plan your time around your studies.  
Once you have enrolled, you'll be able to view your timetable. If you prefer you can access your timetable via Outlook or by clicking on the tile in the Student App & Portal.
Your timetable will also contain all your important course induction sessions (beginning Monday 18 September) which you should attend.  
We've got an app for that...
The Student App & Portal is here to make your life easier. It's a gateway to all your important university systems like your email, timetable, and the Learning Space, and allows you to access everything from one place.
The Student App & Portal is also home to all the latest news and events, so if you're ever looking for some information around living or studying at Falmouth, this is the best place to start. You'll be able to access the Student App & Portal once you've enrolled and set up your IT account.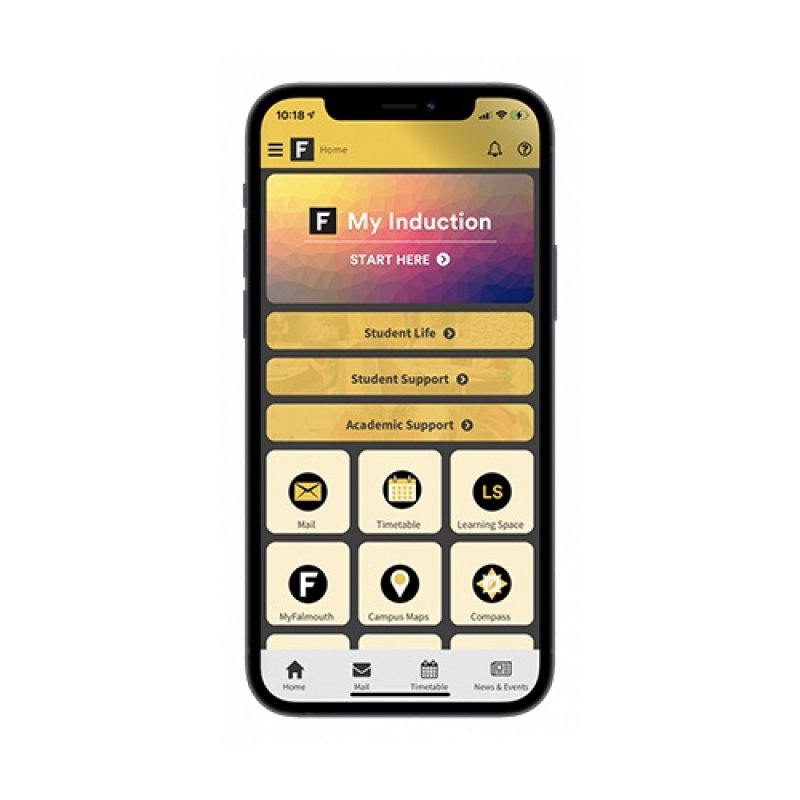 Preparing for your studies
Preparing for student life
We want to make sure you enjoy your life as a student. That's why we provide lots of help so you can not only hit the ground running but be supported throughout your time at University.
Check out all the different support you can connect with below.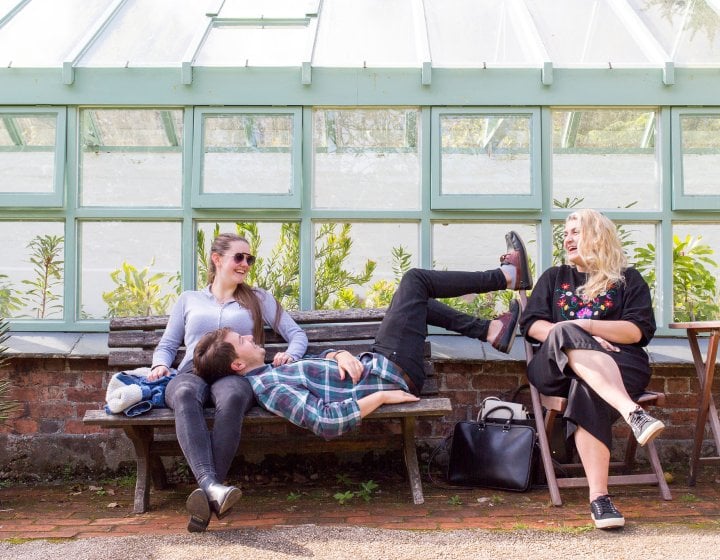 New Students 5
Mental Health & Wellbeing
Discover support and resources to help you manage your mental health while at Falmouth University. ...
Mental Health & Wellbeing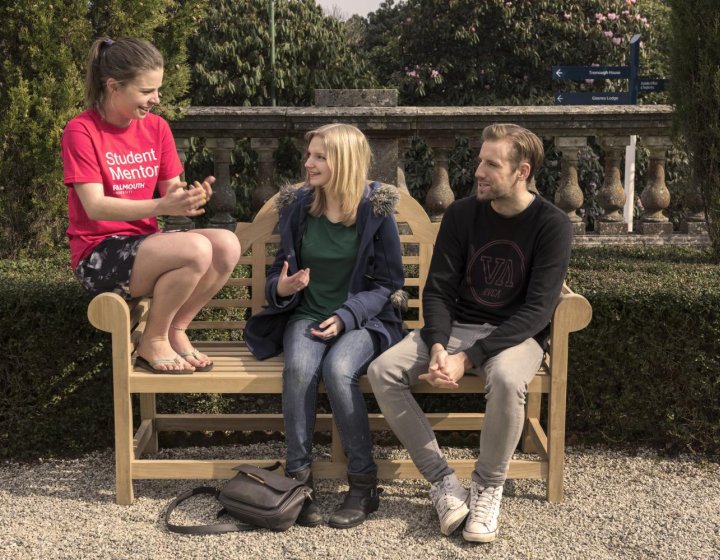 Mentors - Bench Group Talk
Mentors
Student Mentor Scheme
Falmouth's mentoring scheme matches second-year students with new first years, to help you settle in...
Student Mentor Scheme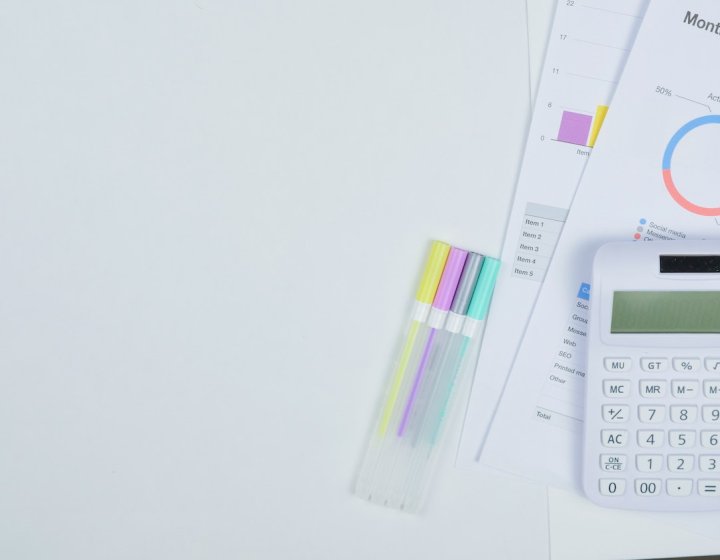 Money Matters main image
Money Matters
Find key information to help you manage your finances with confidence.
Money Matters
Living and mixing with new people means that students are more at risk of certain illnesses than the general population. It's therefore important to have the right vaccinations.  
We strongly advise that before coming to university, you should check that you've been vaccinated for:  
Meningitis  
Measles, Mumps and Rubella  
Covid-19 
It's important to register with a GP surgery here in Cornwall when you arrive. Make sure to register as early as possible, so your doctor has time to access your full history.
SafeZone is our official security app for use on our campuses, and features live chat and one-button assistance requests without the need for remembering phone numbers. It also has the ability to let the security team know if you're working somewhere alone or out of regular hours. 
Well done, you're here! Now's the time to take a deep breath, relax and start getting to know Falmouth.
Your Induction
Your Course Lead will be in touch with information about your induction. You'll get to know your team of academics and the other people on your course, enjoy guided tours of campus, become familiar with your facilities, and learn about our range of support services. 
Your student card is your official university ID that will give you access to buildings and services, and prove your eligibility for sports clubs and societies membership, discounted public transport and other student deals.
You will be able to collect your ID card from the Compass Helpdesk on your home campus (where you will undertake most of your studies) during opening hours from Monday 25 September.
There's also the option to collect it from the main registration centre during Welcome Weekend (Friday 15 – Sunday 17 September in the Sports Centre on Penryn Campus), or at various points on campus between Monday 18 September – Friday 22 September. 
Welcome Weekend:
Friday 15 September, 9am-6pm
Saturday 16 September,  8am-6pm
Sunday 17 September, 10am-4pm 
Induction Week (18-22 September):
Falmouth Campus – Seminar E, 10am-2pm
Penryn – Compass Desk in the Library, Exchange Building, 10am-2pm
Welcome to Falmouth
Once you start at Falmouth, we'll share tips and information to guide you through your student journey. Keep an eye on our weekly student newsletter in September.
Getting around 
Our focus on green travel makes getting around easy and we encourage all students, staff and visitors to use sustainable transport whenever possible. If you want to head out, take a look at public transport options.