Course Coordinator/Senior Lecturer, Popular Music
Dr D Ferrett is Course Leader for BA(Hons) Popular Music and a Senior Lecturer in Music. Since beginning her employment at Falmouth University in 2011, D has been instrumental in the development of the curriculum for music subject and has played a leading role in writing Falmouth's contemporary Popular Music degree course. She is the author of Dark Sound: Feminine Voices in Sonic Shadow (Bloomsbury, 2020) which adopts a critical feminist approach to music discourse and to the study of 'dark sound', developing a darkfemphonosophy through listening to artists whose music embodies dark themes.

Previous to joining Falmouth, D studied film, music and culture and was awarded a first class honours for both her undergraduate degree and her MA. She proceeded to teach at the Centre for Cultural Studies, the University of Leeds as a PhD researcher under the supervision of Dr Barbara Engh and alongside Professor Griselda Pollock and Dr Marcel Swiboda. At Leeds, D specialised in cultural studies, film theory, feminist philosophy, critical musicology and critical theory. She was also a co-editor of the internationally renowned cultural studies journal, Parallax published by Taylor and Francis, Routledge. D was awarded her PhD at the University of Leeds in 2009 for a thesis based on the mythologies of the ineffable in music discourse and the repertoire of experimental singer/composer Diamanda Galás (as examined by Professor Derek B Scott and Professor Sheila Whiteley).

D's music practice is based in a diverse range of music styles extending through blues, punk, indie rock, drum and bass, and improvised music. In her early twenties, she won the Young Blues Musician Award and played on the festival stage that featured Nina Simone, Taj Mahal and Van Morrision. She has performed in America and Europe as both a blues musician and as part of a punk group who were based in the Leeds DIY scene. In various guises, D has performed at radical festivals such as Ladyfest and Queeruption whilst also giving live performances for BBC Radio and Leeds Carling Festival. As part of a live dnb collective, support slots include Pendulum, Skream and Prime Cuts.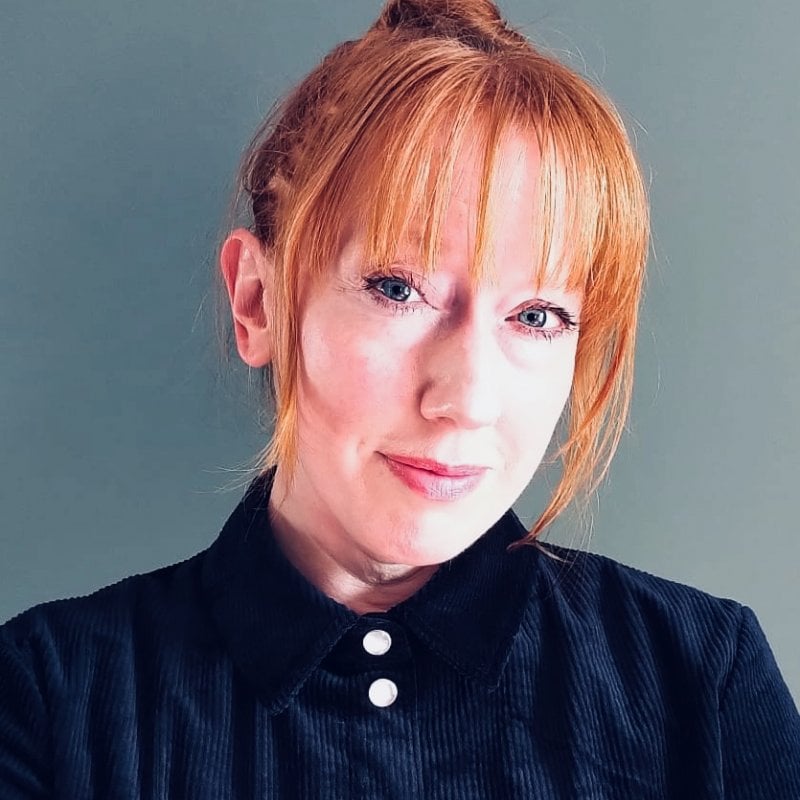 Contact details
Qualifications
| Year | Qualification | Awarding body |
| --- | --- | --- |
| 2010 | PhD | The University of Leeds |
| 2005 | MA Cultural Studies | The University of Leeds |
| 2003 | BA (Hons) Media and Popular Culture | Leeds Metropolitan University |
| 1999 | BTEC ND in Media and Music | Leeds College of Technology |
Honors and awards
| Year | Description |
| --- | --- |
| 2014 | FXU Innovative Teaching Award |
| 2006 | AHRC Full Funding Scholarship Award for PhD Research |
| 2005 | AHRC Full Funding Scholarship Award for MA Study |
| 2003 | Best Dissertation Award |
| 2001 | Young Blues Musician of the Year Award |
Research interests and expertise
D's research into music pedagogy investigates ways of providing multiple access points to learning and developing music practice as it engages with critical thought. 

As both a writer and a singer, D researches politically subversive vocal practices that challenge traditional ideological understandings of gender in music discourse. She is particularly interested in semiotics, post-structuralism, critical theory, psychoanalysis, philosophy and how these fields may open up ways of reading identity and subjectivity as it emerges in voice, music, visuals and sound. She has published work based on singer-composers such as Diamanda Galás and Maggie Nicols. Her writing attempts to interpret the social and political potential of 'outsider' music practice through cultural theory and critical philosophies.

She offers supervision for MFA and PhD students with interests in voice, popular music studies, songwriting, performance, philosophy, critical theory and cultural studies.
Research centre and group affiliations
Sonva
Research Topics
Popular Music Studies
Voice
Songwriting
Sound Art
Noise & Experimental Music
Improvisation
Cultural Studies
Feminist Theory and Philosophy
Publications and research outputs
Ferrett, D

(2020), Dark Sound: Feminine Voices in Sonic Shadow, Bloomsbury, New York, ISBN: 9781501325809, Item availability may be restricted.
Ferrett, D, Thomas, Gustav and Hayden, Bridget

(2018), Weaving intuitive illegitimate improvisation, In: Liminalities: Unforseen Encounters, creativecommons.org, Online open access, 14 (1), pp. 90-109, ISSN: 1557-2935

Ferrett, D

(2014), Improvising Themes of Abjection with Maggie Nicols, In: Performance Research: A Journal of the Performing Arts, Taylor & Francis, Abingdon, 19 (1), pp. 81-90, ISSN: 1352-8165, Item availability may be restricted.
Ferrett, D

(2016), Halloween, Witchcraft and the Power of Spells, Aired on Community Radio Station, Source FM, Falmouth
Ferrett, D

Lamb, Johny, (2015), Dark Sound: Destructive Pop 2015, AMATA, Falmouth University
Bossey, Adrian

(2023), Live Audience Accessibility & Augmentation ('LAAA'), In: Live Audience Accessibility & Augmentation, 17-19 May 2023, AMATA
Events
2015 'Dark Sound: Destructive Pop', Performance Centre, AMATA.
Areas of teaching
Cultural Studies; Popular music studies; Critical Theory; Film and Media Studies; literary studies; gender and sexuality studies; song-writing and performance; voice studies; critical musicology
Courses taught
BA(Hons) Popular Music
BA(Hons) Creative Music Technology
BA(Hons) Music