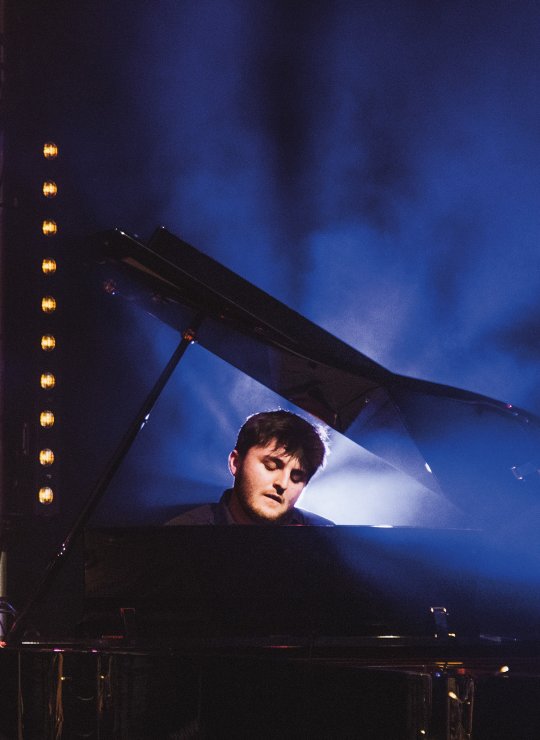 Music BA(Hons)
Become a multiskilled, professional musician on this industry-facing degree.
Key details
Course duration
3 years / 4 years
Attendance
Full-time / Professional Placement
Course overview
If you're stylistically eclectic and keen to experiment as a musician, this degree course mirrors modern music industries – whether you aspire to be a performer, composer, session musician, music educator, sound artist or work across disciplines.
From day one you'll be immersed in a vibrant, creative community that includes songwriters, musicians, producers, DJs, composers, sound artists, label founders, music managers, music and sound scholars as well as a range of industry guests.
Based within our supportive and collaborative environment, you'll develop your practice on this Music degree and push stylistic and technological boundaries while carving out your musical identity. 
You will:
Learn to play in a range of musical styles and genres, in a variety of professional contexts 
Develop an experimental, critical and creative approach to making your work 
Play regularly in ensembles, including session bands, vocal groups, contemporary music groups and laptop orchestras 
Benefit from guest speaker artists and ensembles. Visitors have included Adrian Utley (Portishead), Graham Fitkin (composer), Kenny Werner (pianist), Ed O'Brien (Radiohead) and Kevos (ensemble) 
Have the chance to gain industry experience, from shadowing a professional composer or interning with a record label, to working with an orchestra 
Have the opportunity to investigate study options with our prestigious international exchange partners, such as CalArts (USA), Griffith University (Australia), LASALLE (Singapore) and Nagoya University (Japan)