Course Coordinator/Senior Lecturer, Music
Samuel Murray is a guitarist, researcher and lecturer whose current projects include playing guitar in the Ludi Quartet Kernow with Adrian Utley (Portishead) and Adrian Lee (Paraorchestra), playing synth bass in The Small with Johny Lamb and researching Paganini's use of the guitar as a compositional tool.
Prior to working at Falmouth, Samuel worked as a professional musician, freelance guitarist for hire and music educator. This included numerous studio sessions for a variety of artists and playing professionally at venues across the country including London's Jazz Cafe, Cardiff's International Arena and Silverstone.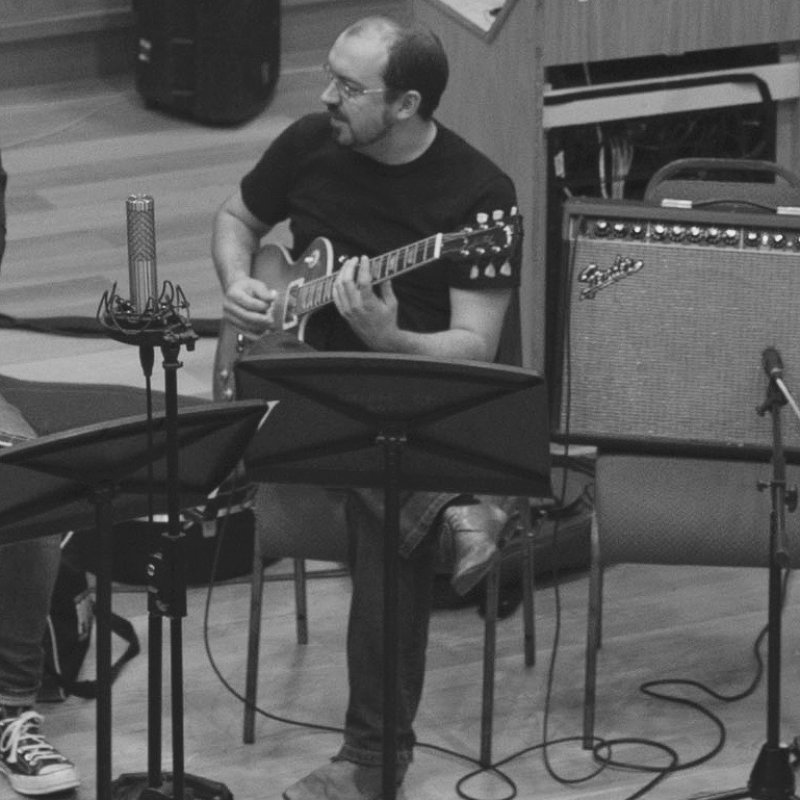 Contact details
Qualifications
| Year | Qualification | Awarding body |
| --- | --- | --- |
| 2014 | BA (Hons) Creative Music Technology | Falmouth University |
Research interests and expertise
Paganini and the guitar, idiomatic organisation, guitar performance techniques and virtuosity.
Publications and research outputs
Rofe, Michael

(2017), Online Orchestra - Connecting Remote Communities through Music, In: Journal of Music, Technology and Education, Intellect Ltd, UK, 10 (2-3), pp. 147-166, ISSN: 17527066, Item availability may be restricted.

Prior, David, Reeder, Philip, Rofe, Michael, Biscoe, Ian and Murray, Samuel

(2017), Designing a System for Online Orchestra - Peripheral Equipment, In: Journal of Music, Technology and Education, Intellect Ltd, UK, 10 (2-3), pp. 197-212, ISSN: 17527066
Rofe, Michael

(2016), Online Orchestra Scalability Study, In: Online Orchestra Scalability Study, 10/11/2016, BSO, Poole, & Jewell Academy, Bournemouth, (Unpublished)

Murray, Samuel J

(2016), Paganini and the guitar: tracing instrumental idioms in the 24 caprices for violin, In: Royal Musical Association Research Students' Conference 2016, 6-8 January 2016, Bangor University, (Unpublished)
Rofe, Michael

Reeder, Philip, Murray, Samuel, Parker, Will, Geelhoed, Erik and Biscoe, Ian, (2015), Online Orchestra
Courses taught
BA(Hons) Music
BA(Hons) Popular Music
BA(Hons) Creative Music Technology