Academy of Music & Theatre Arts
AMATA (Academy of Music & Theatre Arts) is a destination for international theatrical performances, dance groups and music acts - where you can take a realistic approach to becoming a professional performer, manager or technician.
You'll work with industry partners like Island Records, Yamaha, Solid State Logic and RouteNote, and hear from visiting lecturers like Emma Rice and Island Records' Darcus Beese. Alongside this real-world experience, you'll collaborate with gaming, animation and film students, taking your work into digital and virtual environments.
Our Performance, Music & Theatre courses
"I had a brilliant couple of days with the music students at Falmouth. There are some great young musicians making bold, innovative and exciting music, and some cool tutors and lecturers encouraging and challenging them."
Ed O'Brien (Radiohead)
Featured Artist Coalition Board Director & Co-Chair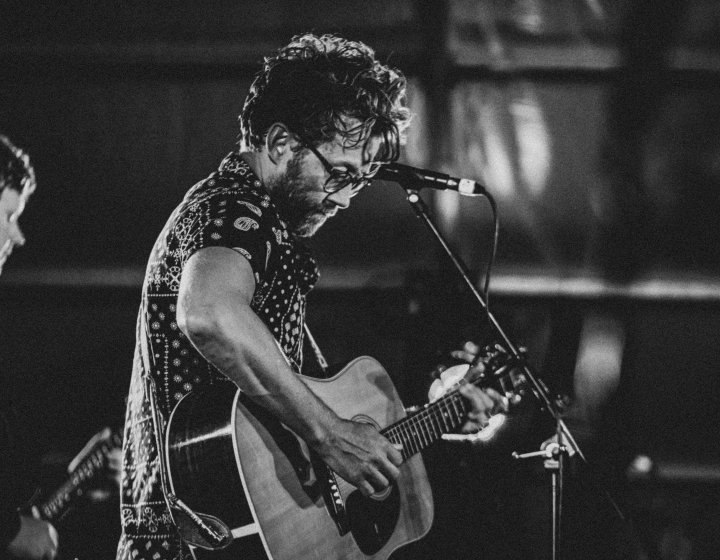 Winter Mountain
Sat 29 Apr 2023
19:30 (Doors open 19:15)
Winter Mountain
In-person
Hailing from the wild and beautiful northern shores of Cornwall, Winter Mountain is an extraordinary...
Winter Mountain