CertHE Music Courses
Take your first steps towards becoming a skilled creative music artist with one of our three CertHE courses. As part of the Academy of Music & Theatre Arts, you'll learn from industry professionals and have access to our cutting-edge facilities and performance spaces.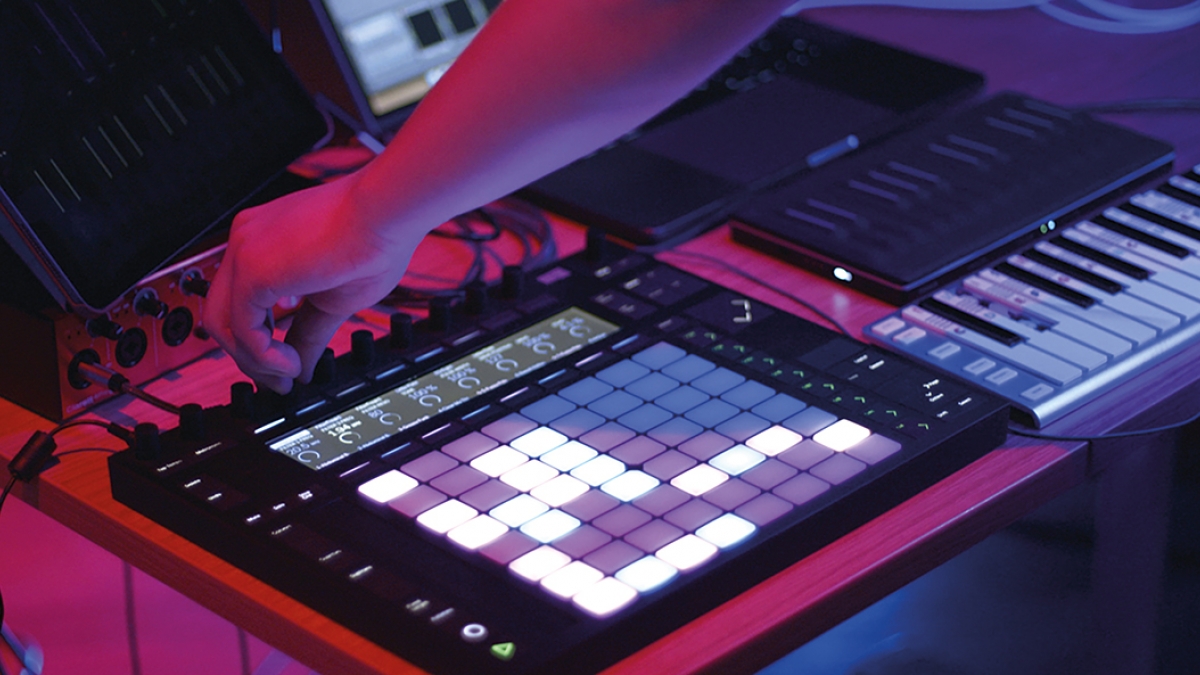 Key details
| | |
| --- | --- |
| Location | Penryn Campus |
| Course Duration | 1 year |
| Attendance | Full-time |
| UCAS code | W3W1/ W3W2/ W3W3 |
Introduction
Our one-year CertHE courses give you the opportunity to explore your artistic identity, while creating and collaborating within our purpose-built professional performance venue. 
Whether you choose Music CertHE, Popular Music CertHE or Creative Music Technology CertHE, you'll be supported by industry professionals to explore a range of contemporary music practices and contexts and develop your specialist skills.  
Once you've successfully completed your CertHE course, you'll have the option to progress to the second year of the equivalent BA(Hons) degree course.  
You will:
Develop and nurture your specialist practice 
Communicate via sound and music in collaboration with others 
Gain key insights into the music industry and understand the requirements to succeed in a variety of roles 
Explore sound and music practices as they evolve within ever-changing audio cultures 
Examine the contexts and culture in which artists and musicians work, to better understand and critically question the relationship between music, sound, noise and culture 
Engage with various theoretical concepts to form critical theories and reflect on your own practice 
Acquire the fundamental set of skills and knowledge needed to work in the sound and music industries 
Study modules tailored to your chosen subject 
Our CertHE courses at a glance
Music CertHE
Suitable if you are looking to develop your practice and musical identity for a career as a professional musician
UCAS code: W3W1
Popular Music CertHE
Suitable if you are looking to focus on your unique artistic identity and work creatively in both live and studio environments. 
UCAS code: W3W2
Creative Music Technology CertHE
Suitable if you want to explore composition, music production and sound design while growing as an artist and musician.
UCAS code: W3W3
Open Days and events
From visiting campus to online application advice, get all the information you need about joining our creative community.
Experience Falmouth