Technical Tutor
Since graduating in 'Broadcast Studies' from Falmouth College of Arts in 1996, Paul has spent over 20 years working in Production for Live Events. Paul has experience of production management of a wide variety of productions, from site-specific dance installations to fashion shows, festivals and touring theatre productions. Examples include production management for 'Imagineers' and 'Global Gardens', a series of World Heritage Events celebrating Cornish Mining, 'Surfstock Festival' and 'Fascinate', a digital arts showcase and networking event held in Falmouth. Specialising in lighting and projection, he has worked as a lighting designer and technician for a wide range of theatre and dance companies, including 'Miracle Theatre', 'Cube Theatre', 'C-Scape Dance', 'Suzannah West Dance' and 'The Works', as well as lighting countless college and university productions. He recently undertook a large-scale lighting design for a production of 'Priscilla – Queen of the Desert'. Paul has also worked extensively for the Eden Project in Cornwall, both as part of the 'Eden Sessions' (Oasis, Paul Weller, Brian Wilson, Peter Gabriel, Amy Winehouse, Womad and many others) for many years, as well as on many other cultural and community events around the site.   Paul has also worked extensively in further and higher education, firstly at Truro College since 2000, and since 2011 at Falmouth University as a Senior Technician. Paul is a qualified teacher and holds a PGCHE. Paul was responsible for implementing and leading a National Diploma in Production Arts at Truro College. This experience has enabled Paul to take a leading role in establishing and teaching BA(Hons) Technical Theatre Arts at Falmouth.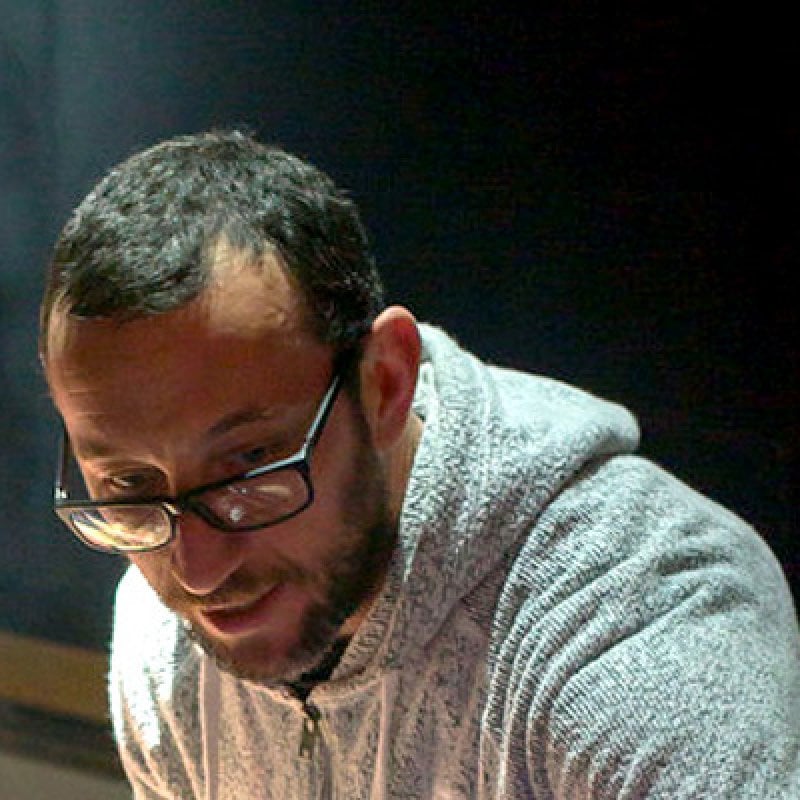 Contact details
Qualifications
| Year | Qualification | Awarding body |
| --- | --- | --- |
| 1996 | BA (Hons) Broadcasting Studies | University of Plymouth |
| 2018 | PGCHE | Falmouth University |
| 2009 | PGCE inc DTLLS | University of Plymouth |
Membership of external committees
Member of Association of British Theatre Technicians
Areas of teaching
Stage Management and Technical Theatre
Courses taught
BA Technical Theatre Arts
BA Theatre and Performance
BA Creative Events Management
BA Acting
BA Popular Music
BA Dance and Choreography
Business start ups
Cheap Date Dance - a graduate Dance company which I have carried out Technical Consultation and Lighting Design



Business engagement case studies
Miracle Theatre - I have mentored a theatre graduate as he has developed to become Miracles Lighting Technician. I have designed lighting and carried out Technical Management for their past 2 winter shows.

CUBE Theatre - Both as part of my own CPD and as a 'Business support' I have worked as a Lighting Designer for several CUBE productions, including 'The Crucible' and 'Journey's End' at The Minack Theatre.
Independent professional practice
2015 - CUBE Theatre 'The Accident' (Tour)
2016 - CUBE Theatre 'The Crucible' (Minack Theatre)
2017 - R.A.O.S.T.  - 'Priscilla Queen of The Desert' (Regal Theatre, Redruth)
2018 - CUBE 'Journeys End' (Minack Theatre)
2108 - Mylor Sessions - 'Lisa Pullman sings Barbara Streisand' (Mylor Harbour)
Professional esteem indicators
| Year | Description |
| --- | --- |
| 2015 | ABTT Silver Award Stage Electrician |