What can you do with a Music, Theatre or Performance degree?
Whether you want a career performing on stage or behind the scenes, a degree in Music, Theatre or Performance combines specialist teaching with entrepreneurial skills in self-promotion to prepare you for the performing arts industry. 
Career opportunities for performing arts graduates are diverse and varied. You could become a professional musician, actor or dancer; either performing in a band or company. Alternatively, you could be self-employed and work as a freelance artist or performer. You may use your creative talents to inspire others by working as a teacher or by running creative workshops as a community arts practitioner. 
The career opportunities are much more varied for modern music, theatre or performance graduates, and don't all revolve around traditional acting or performing for stage or screen.
A degree also gives you the chance to gain skills in a variety of backstage and technical roles - from directing and producing to lighting, sound and stage design, these jobs are vital for the smooth running of a show. With the rise of music and theatre productions using emerging technologies to create immersive experiences for audiences, there is an increasing demand for skilled technical roles in the industry.
Job opportunities
Our Music, Theatre, and Performance degrees prepare graduates for a broad range of careers in the creative industries. You could become a: 
Songwriter 
Session Musician 
Music Manager 
Music Producer 
Music Journalist 
Tour Manager
Corporate Event Manager 
Film or Television Actor 
Stage Performer 
Voiceover Artist 
Lighting Technician
Lighting Designer 
Stage Manager 
Production Manager 
Sound Technician 
Sound Designer  
Graduates in the spotlight
Our graduates have gone on to carve successful careers in the following roles: 
Visual Creative Coordinator at Warner Brothers Records  
A&R Coordinator at Island Records  
Music Video Executive Producer at Stink Films 
Senior Label Manager at The Orchard 
Founders of the music and sound design studio, The Soundery 
Freelance Dancer 
Dance Production Consultant 
Community Arts Practitioner 
Depending on your specific area of interest, a degree in Music, Theatre or Performance will help you to build the skills, knowledge and creativity to become a confident practitioner.  
Our Academy of Music & Theatre Arts (AMATA) is a purpose-built live venue and a vibrant hub that's home to performers, technicians and managers in the making. Our students have access to 11 performance and rehearsal spaces, over 650m2 of sprung dance floors, state-of-the-art digital and analogue recording studios and a professionally- staffed live theatre venue. 
On our Performance-focused degrees, you'll learn specialist skills such as vocal and accent training, microphone techniques, improvisation, character development and training in ballet, jazz and tap. You'll also study a range of self-marketing tools for building a successful career as a performer, such as CV writing, creating an online artist profile and professional audition techniques. 
Guided by academics and technical course teams, you'll learn practical and design skills such as scenography, stage rigging, sound and lighting production. You'll explore emerging digital practices and work with computer-based technology such as projection mapping and motion capture, digital audio, video editing and post-production techniques.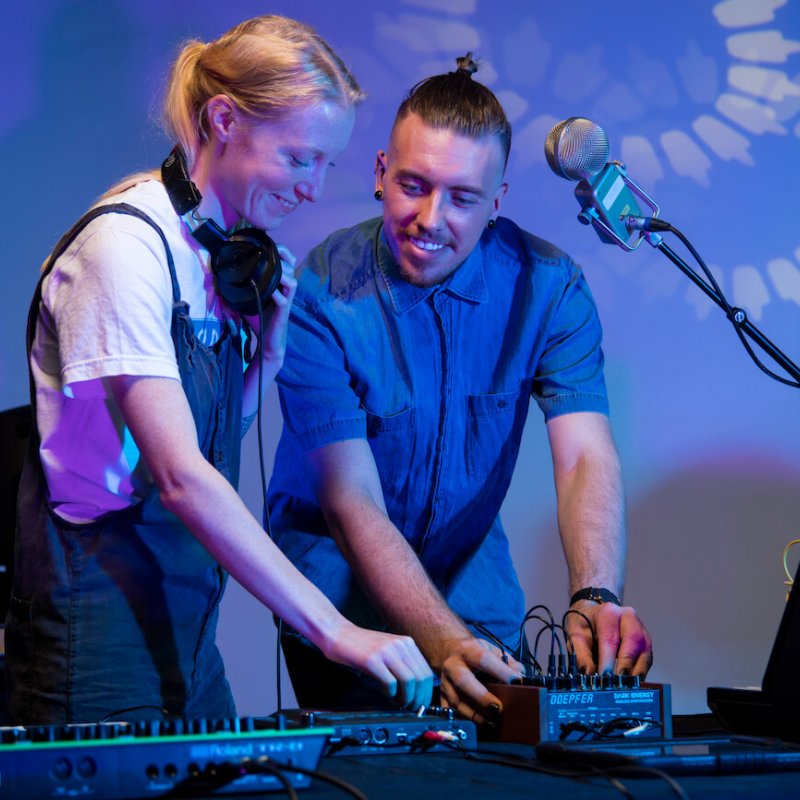 Transferable skills
Students also develop a variety of transferable skills that are desirable to a range of employers. These include:
Ability to articulate ideas and communicate information both visually and verbally
Team working skills with the ability to work collaboratively to pursue shared goals
Skills in time management and self-directed study
A strong work ethic and tenacity to move projects forward
Innovative solutions to problem solving and a willingness to take creative risks
Entrepreneurial skills in marketing your work and building professional networks
Our Music, Theatre and Performance degrees are underpinned by practical and collaborative work, so you'll gain real-world experience while you study. You'll be involved in organising live performances as well as working at our summer schools, events and artist residencies.  
You'll build professional networks through guest lectures and visits led by industry VIPs; previous visits have included Radiohead's Ed O'Brien, Island Records President Darcus Beese, Gecko Theatre and The Young Vic. A range of expert masterclasses also take place at our annual Enhancement Week, where students can skill-up and learn directly from prominent professionals in a variety of genres. 
Our courses also help students to develop skills in self-promotion and marketing through assessed work on portfolios, social networking and CV writing. 
When you study at Falmouth, you have access to our dedicated Employability Service. Students can sign up for weekly career workshops and events, take practice interviews and get support on finding work or going freelance. 
Our Music, Theatre and Performance courses