Our facilities
Performance facilities
As we're a public venue, you'll be working within facilities that are made for industry, including:
Multiple licensed performance spaces
200-capacity flexible theatre space
11 high-specification performance and rehearsal studios
13 specialist studio spaces licensed for public performance
Digital box office system to support your professional practice
Production space to aid group work, project management and events
A public performance programme, which complements your learning through opportunities to volunteer and devise events
High-specification performance studios for both acoustic and electronic music
Social spaces
As well as practice rooms and breakout areas ripe for collboration and socialising, AMATA also has its own cafe which serves up hot drinks, delicious homemade cakes, salads, toasted sandwiches and hot food as well as a range of non-alcoholic and alcoholic beverages.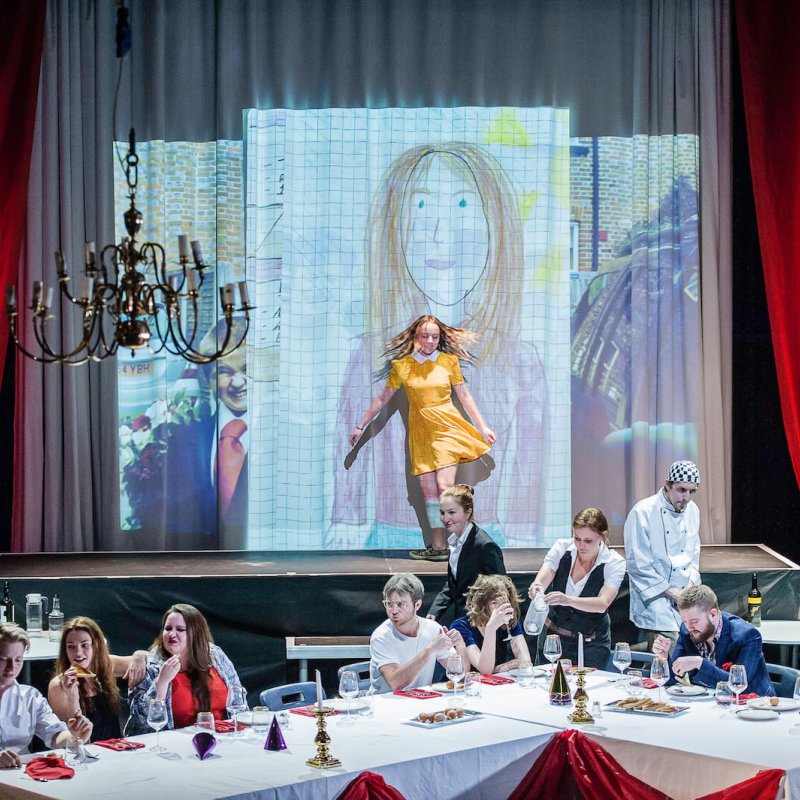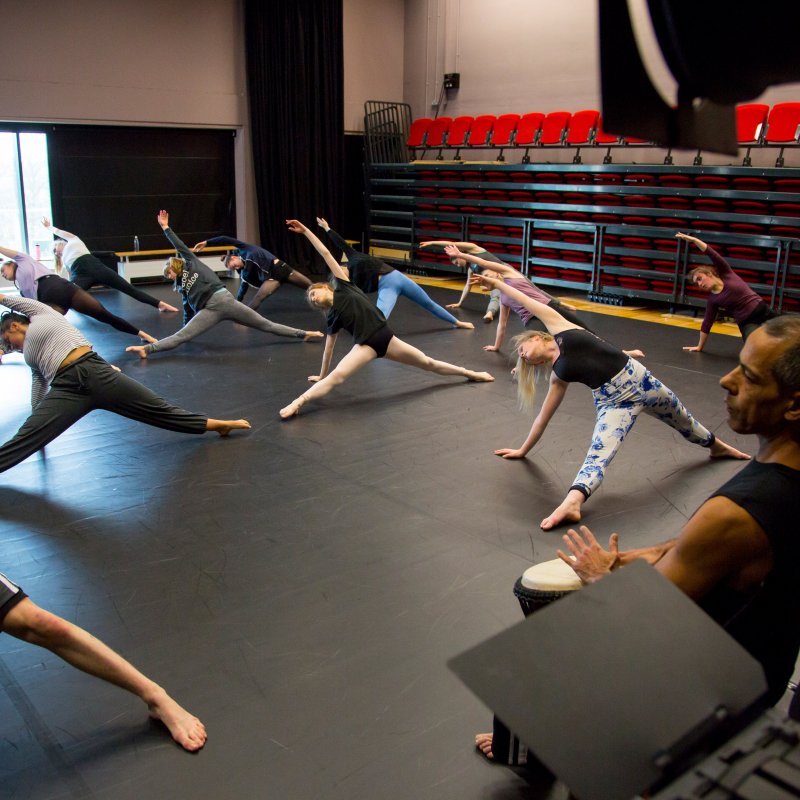 Rehearsal spaces
From dance to music to acting, our rehearsal spaces provide professional-standard facilities and equipment. Key features include:
12 practice rooms
700m2 of fully sprung dance floors
Seminar, exhibition and display spaces
Audio / recording equipment
From enhancing live performances to creating immersive music recordings, you'll be working with professional-standard audio equipment, including:
Purpose-built sound studios incorporating the best analogue and digital technologies, including SSL and TLA valve consoles, fully accessible from your own laptop
Classic and contemporary synthesizers and outboard equipment
Professional software and one of the UK's largest collections of microphones in higher education
The SONVA-x 10.2 Genelec surround system for mixing and performance
Any questions?
If you have any questions about AMATA's facilities or performances, get in touch.
T: 01326 255101 (General Enquiries)
T: 01326 259349 (Box Office)
E: boxoffice@falmouth.ac.uk
W: amata.org.uk