Senior Lecturer, Music
Johny is a lecturer specialising in the study of popular music. He is a songwriter, composer, producer, and multi-instrumentalist who, under the name Thirty Pounds of Bone has released five albums (one in collaboration with Dr Philip Reeder) and two EPs to consistent critical praise. He also fronts the small, who began releasing music in January 2018 to immediate BBC airplay. Johny has also appeared as a musician on a further 29 international releases since 2005. He has toured extensively throughout Europe as both solo artist and session musician.

Johny has worked on some more unusual projects including The Ships Log as part of Lone Twin's Boat Project for the Cultural Olympiad, and the forthcoming Still Every Year They Went, a collection of maritime songs recorded at sea on a commercial fishing boat with composer/phonographer Dr Philip Reeder. A short film of this project was published by the Performance Research journal. He also collaborated with Jarman award winning artist/filmaker Seamus Harahan to develop a piece in response to Mercier and Camier for the first International Samuel Beckett Festival in Enniskillen and composed songs for the Cornish town of Hayle as part of the award winning Hayle Churks oral history app. His doctoral research was concerned with songwriting's relationship to place, and the making of alt-folksong. He has a particular interest in fidelity and multi-format recording.

He co-founded and led the Drift Collective for five years (a successful DIY artist led record label). Johny began teaching at Falmouth as a research student and started his current post in February 2013. Johny co-runs the POST- ensemble with Will Parker, which brings together analogue synthesis, prepared guitar and noise making devices in order to promote musical co-operation, close listening and a tactile and haptic engagement with electronic music. 
External Links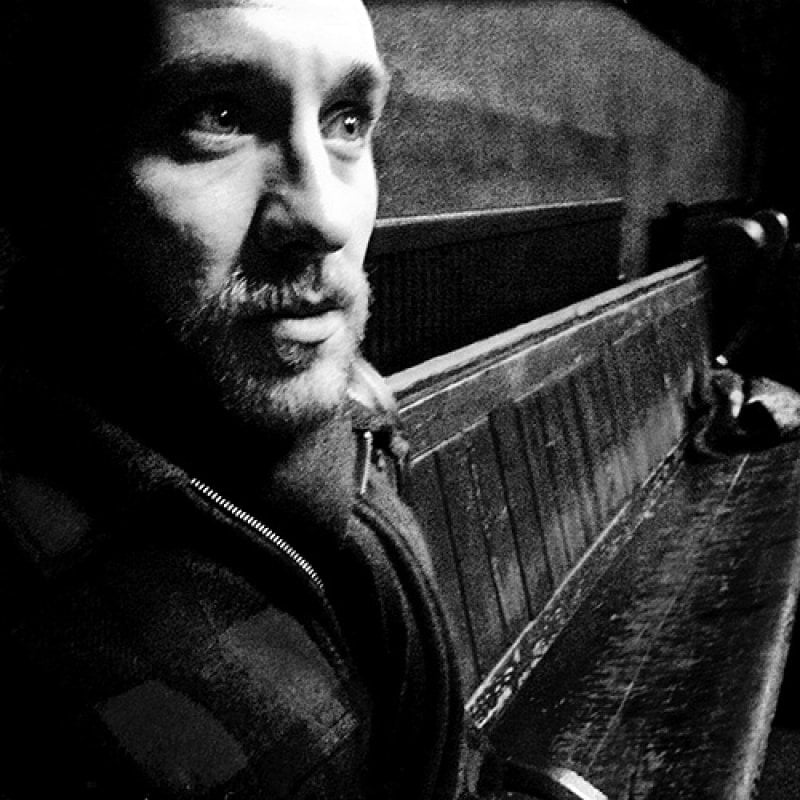 Contact details
Qualifications
| Year | Qualification | Awarding body |
| --- | --- | --- |
| 2014 | PhD | University of the Arts London |
| 2004 | MA Digital Media | University of Sussex |
| 2000 | BA(Hons) Visual Performance | Dartington College of Arts |
Research interests and expertise
Johny's research interests include: Alt-folk as a means of articulating the experience of place, the aesthetics and ideologies of recording and production, autobiography in songwriting, atavism and postmodernity in approaches to folk music and authenticity and integrity in popular music.
Research centre and group affiliations
Sonva
Publications and research outputs
Article
Conference or Workshop Item
Book
Composition
Conference
Other
Areas of teaching
Popular Music
Songwriting
Composition
Music Recording and Production
Courses taught
BA(Hons) Popular Music
BA(Hons) Music
BA(Hons) Creative Music Technology
MFA
Independent professional practice
Thirty Pounds of Bone. 2018. You Made Me (Home Taping is Music 4). Woodland Recordings. (Produced)
the small. 2018. Lungcutters. Holt. (Produced)
Thirty Pounds of Bone & Philip Reeder. 2017. Still Every Year They Went. Armellodie.

Thirty Pounds of Bone. 2015. The Taxidermist. Armellodie. (Produced)

Thirty Pounds of Bone. 2013. I Cannot Sing You Here, But For Songs Of Where. Armellodie. (Produced)

Thirty Pounds of Bone. 2013. Have Done With The Celtic Phantom. Woodland Recordings. (Produced)

Thirty Pounds of Bone. 2012. The Ship's Log. Lone Twin. (Produced)

Thirty Pounds of Bone. 2010. Method. Armellodie. (Produced)

Thirty Pounds of Bone. 2007. And They Go Down To It In Ships. Woodland Recordings. (Produced)

Thirty Pounds of Bone. 2006. The Homesick Children of Migrant Mothers. Drift Records. (Co-Produced)



With other bands
Martha Tilston 2017. Nomad. Squiggly Records.
The Pure Conjecture 2017. No Ghosts. Armellodie.
Darren Hayman 2016. Thankful Villages Vol.1. Rivertones.

The Great Park 2016. Turn Your Back on the Crown. Woodland Recordings.

The Diamond Family Archive 2015. Would I Were a Swift or a Skylark Be. Map.

Haunted House. 2014. Woodland Recordings
Jim Bob 2013. What I Think About When I Think About You. The Ten Forty Sound.

Darren Hayman and the Long Parliament. 2013. Bugbears. Fika Recordings

Chris T-T and the Hoodrats. 2013. The Bear. Xtra Mile Recordings

 
Jim Bob. 2012. Day Job. The Ten Forty Sound
Binoculers. 2012. There Is Not Enough Space In The Dark. Hafenschlammrekords

Cuddly Shark. 2012. Body Mass Index. Armellodie

The Pure Conjecture. 2012. Courgettes. Armellodie
The Great Park. 2011. Now Wash Your Hands. Woodland Recordings

Le Reno Amps. 2011. Appetite. Armellodie

The Masked Eldorados of the Americas. 2011. If You Are Prepared To Kill It, You Can Eat It. Lynched Recordings

The Diamond Family Archive. 2011. Lakes, Meres, Ponds and Waters. Dinosaur Club

King James. 2010. King James. Bleeding Hearts Records

Jim Bob. 2009. Goffam. The Ten Forty Sound 
Cottonmouth Rocks. 2008. Witch Doctor. Drift Records. (Produced) 

The R. G. Morrison. 2008. Farewell My Lovely. Loose. (Produced)

 

Matt Eaton. 2008. Finish Your Chips. Drift Records

Actress Hands. 2008. Come the Summer Days. Life is Easy
Actress Hands. 2007. Boys Need Jazz. Life Is Easy
Actress Hands. 2007. Snack Horse. Life is Easy
Palm Springs. 2007. No Hurt Like A Broken Heart. Random Acts of Vinyl

Tandy Hard. 2007. Tandy Hard. Drift Records

Actress Hands. 2006. Half an Hour. Life is Easy

The R. G. Morrison. 2005. Learning About Loathing. Drift Records. (Co-Produced)