English Language Requirements
For applicants whose first language is not English, we accept a variety of English language tests and they are listed on our International Entry Requirements page. We can also consider other ways of assessing your English Language proficiency such as a reference from your employer if you work in English or a reference from an English teacher for example. Where an offer of a place is conditional on you meeting our English language requirement, you will need to meet that condition before your offer is made unconditional and you can begin studying.
We usually accept tests that have been completed within the last two years, but we recognise that disruption to school exams and English language testing due to the coronavirus outbreak presents significant challenges to our applicants.
In order to support those affected, where the test is older than two years, we may consider evidence of continuing use of English in the workplace or elsewhere in the intervening period where possible.
You will find below a list of English requirements accepted at Falmouth University.
English language tests
Undergraduate - 169
Postgraduate - 176
A minimum grade of 7.0 in Advanced English Language 2 or a minimum grade of 7.5 in Advanced English Language 3.
A minimum of 5 in standard level English or 4 in Higher Level English
Undergraduate - 6.0 with a minimum 5.5 in each skill
Postgraduate - 6.5 with a minimum of 6.0 in each skill
In locations where it is permitted and safe to do so, IELTS testing is going ahead, with additional precautions in place to help protect the health of test takers and staff. For the latest information on locations where tests are currently running, please check the IELTS website
Undergraduate - Grade C or above
IELA 169 (minimum 162 in all four components)
Undergraduate - High Pass from the LanguageCert ESOL B2 Communicator test in reading, writing, speaking and listening (2 parts)
Postgraduate - High Pass from the LanguageCert ESOL B2 Communicator test in reading, writing, speaking and listening (2 parts)
You can find out all about this test and how to book by visiting the LanguageCert website
Undergraduate - Pearson Academic 55 (minimum 51 in all four components)
Postgraduate - Pearson Academic 60 (minimum 55 in all four components)
For the latest on the PTE Academic test availability, please see the Pearson website
Undergraduate - Trinity ISE II with Distinction in all four components

Postgraduate - Trinity ISE III with Pass in all four components
Please note:
Falmouth University is no longer able to accept TOEFL iBT test scores taken on or after 6 April 2014 for applicants who require a student visa. This is due to a decision made by the UK Home Office. TOEFL and TOEIC are no longer included in the list of Secure English Language Tests (SELTs) required by the government for proof of English for visa purposes.
English Language Requirements by Country
To read about the English language requirements for your specific country, you can visit our International Entry Requirements page.
English requirements by country
Pre-sessional English
Some applicants may not have the current required level of English language. Falmouth University recommends pre-sessional English courses with partner Oxford International Digital Institute. You can make your enquiries directly with them here. Please note, for any questions you have, we advise you to contact the provider directly.
English language support
In order to help students who are not native English speakers, we offer term-time English language classes
If you do not yet meet the language requirements of your course, there are a large number of English language schools in the South West with language classes to prepare you for study at university level. The British Council's Education UK website has a list of accredited language schools in the UK.
Contact us
Contact our International team to talk about how you can meet our English language requirements:
Contact our English for Academic Purposes staff for advice and further information:
ASK: Academic Skills
Falmouth University, Penryn Campus
Penryn, Cornwall TR10 9FE
T: +44 (0)1326 254228
E: languages@falmouth.ac.uk
Green screen smiling
International Entry Requirements
We welcome applications from students of all nationalities. View the English Language Requirements a...
International Entry Requirements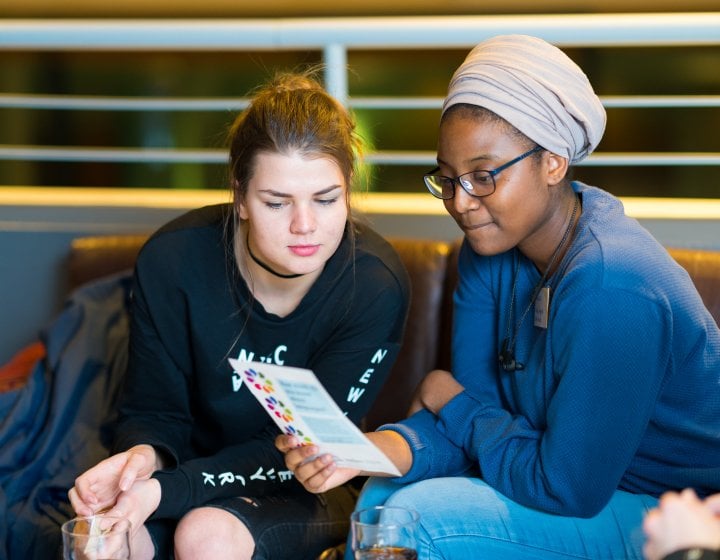 Visa requirements
Visa Requirements
Guidance and the latest information on visa requirements
Visa Requirements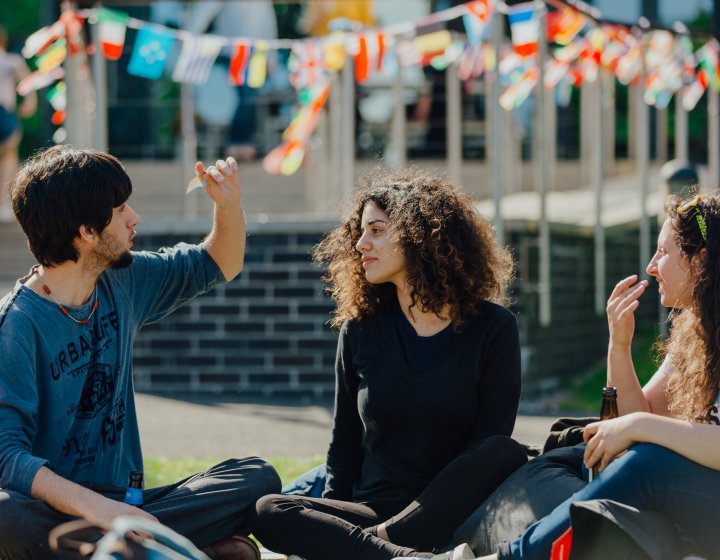 International students main
International Students
Find information about English language requirements and funding support for international students....
International Students