Explore your funding opportunities
Embarking on a course of Higher Education is a significant investment, and you will need to have a financial plan in place to ensure you can cover all the costs you're likely to encounter. Find out about all the funding opportunities available to you here.
Scholarships, bursaries and awards
Here at Falmouth, we want our students to achieve their full potential and we have several bursaries and awards aimed at helping you do just that. To explore our range of student bursaries, scholarships and awards, select your level of study below.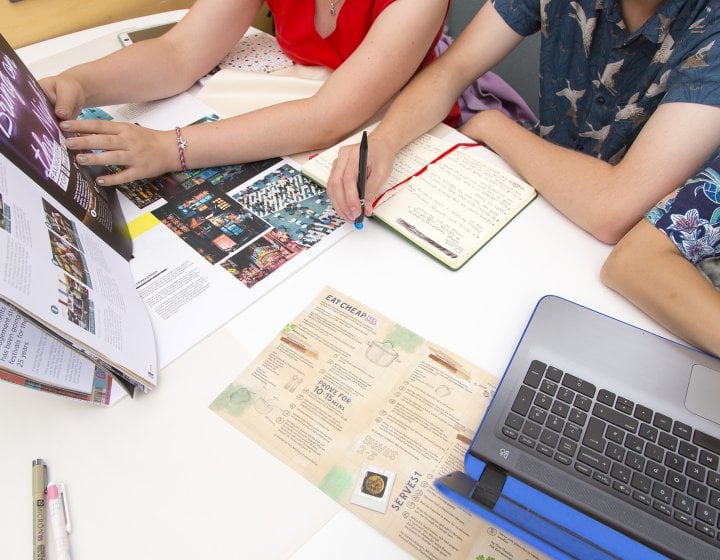 Students work at desk
Undergraduate Bursaries and Awards
We offer bursaries and awards to help support our undergraduate students. Find out about bursaries a...
Undergraduate Bursaries and Awards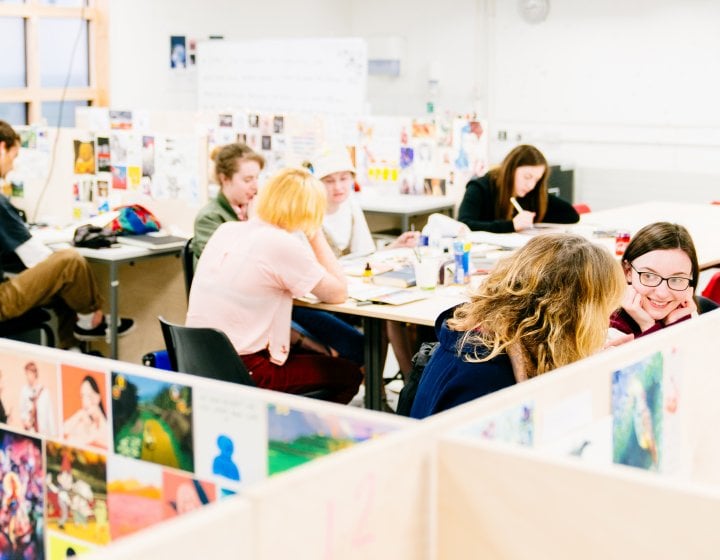 Illustration students as studio
Postgraduate Scholarships and Awards
We want to support our students to fulfil their full potential and flourish in their postgraduate co...
Postgraduate Scholarships and Awards
Prospective students
For information and advice about tuition fees, student finance and support please contact our Student Finance team:
E: student.finance@falmouth.ac.uk
T: +44(0)1326 255310
Current students
You can book a Microsoft Teams or on-campus appointment by using the Student Funding appointments system.
Need support?
If you're a current student and have concerns about your finances, please contact the Students' Union Advice Service: