Making Music: The Talent Behind the Scenes
7 June 2019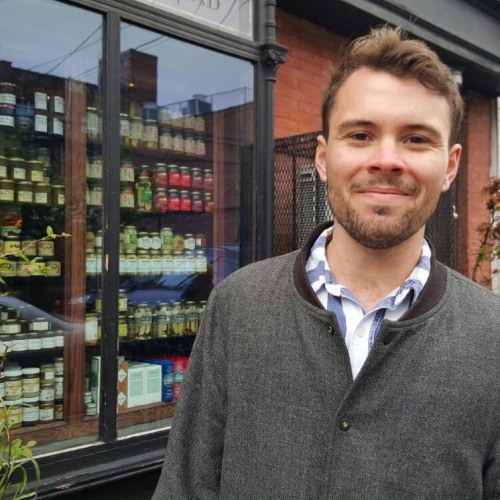 It might be the musicians that get the spotlight, but the music industry is bursting with talented people.
As Matt Howes from Island Records knows, there are a variety of brilliant roles available for people with a passion for music. Matt, for example, is part of the team that makes Island's records. So far, Matt, who graduated from BA(Hons) Popular Music in 2014, has enjoyed working with artists such as Sigrid, The Prodigy, Ben Howard, Disclosure and Mumford & Sons.
Matt explained: "I work in the A&R [Artists & Repertoire] department. We make the records before they get handed over to the marketing department. My role specifically is doing the admin side of the creative process; I negotiate producer fees and recording budgets, I book studios and the artists' travel to sessions, among other things."
The A&R department is the division of a record label that is responsible for talent scouting and looking after artists. It also acts as a liaison between the artists and the record label. Its three main responsibilities are finding talent, overseeing the recording process, and assisting with marketing and promotion.
Matt told us: "It's great. I work super closely with the music, which was always the most important thing to me; just being really deeply involved in the creative process was my aim. It's high pressured too, which is a good thing; it's good to be busy and to feel like what you do is important to what's happening in the label."
When asked what it felt like to be so deeply involved in the creation of new records, Matt said: "It's enlightening – so much more goes into the record making process than I ever realised. In the grand scheme of things, my involvement is so small, but it's still satisfying when something you've been working on – often for years – goes out into the world."
As a student, Matt had little intention of joining the music industry ranks.
"I always wanted to perform," he explained, "that was always the aim. But quite quickly I realised that I wanted to get on with my life, rather than living at home and waiting for something to happen, that may never have done. And in a way, [working in the industry] is what I saw happening while I was on my degree, in the sense that I'm super involved in music. There wasn't anything else that I would want to do. I've landed in the right place."
One of Matt's best moments so far?
"Marcus Mumford [from Mumford & Sons] borrowed my phone charger once. That was pretty special!"
You might also like