Fashion Photography BA(Hons)
Key details
| | |
| --- | --- |
| Location | Penryn Campus |
| Course duration | 3 years / 4 years |
| Attendance | Full-time |
| UCAS code | W641/FY19 |
Course overview
You'll learn how to create dynamic photography and moving image using alternative new media digital processes. You'll also have access to innovative equipment, including eight industry-sized studios, dark rooms, 3D scanning, postproduction suites and an incredibly well-equipped photography resource centre.
You will:
Showcase your work to industry-leading clients
Attend guest lectures and have access to world-leading practitioners such as Harris Elliott, Matthew Holroyd, Joyce NG, Shonagh Marshall, Derek Ridgers, Ewen Spencer, Ben Weller and creative studio Hempstead May
Have the opportunity to collaborate with leading names in fashion, that have previously included Baron, Element, Wella, River Island and SHOWstudio
Pitch your projects to industry experts and work on live briefs set by international partners
Have access to some of the UK's leading photographic facilities, studios and workspaces
Learn from an industry connected course team, who are internationally published with titles that include Arena, Beauty Papers, i-D, Re-Edition, The Face and Vogue Hommes
The Integrated Foundation Year pathway for this course is new for entry year 2023 and subject to validation.
On this Fashion Photography degree, you'll have the opportunity to gain a BA(Hons) degree over three years or the option to study Fashion Photography BA(Hons) with Integrated Foundation Year.
You'll combine creativity with technology, developing your skills, confidence and imagination. Working across film, photography and animation, you'll explore studio and location practices, high-end retouching, specialist editing techniques and fashion film.
From catwalks to street style, we'll cover all areas of fashion. You'll learn about advertising campaigns, produce fashion photographs for clients and our gallery, and create web-based work, fashion fanzines and designer look-books.
BA(Hons) Fashion Photography Course Video
You'll get a feel for industry life by working as a fashion photographer in a team, and exploring the industry's analytical, creative and technical aspects, both in the studio and on location. Learning the history and theories behind the industry, you'll explore the fashion styles of historical subcultures, develop high-end retouching techniques, and learn how iconic fashion image-makers use handmade publications to narrate powerful stories.
Modules
Subcultures & Styles
You'll begin by developing your understanding of photographic representation through the application and understanding of visual language, while exploring fashion style through the theme of sub-cultures.
Handbook to Industry
Running alongside the Subcultures module, we'll work with you to facilitate the foundations for professional approaches to image creation. Through the investigation of the responsibilities of the main contributors, Handbook to Industry unpacks the processes and modes of fashion image production.
The Body & Ethics
This module gives you the opportunity to explore and experiment with a variety of critically challenging photographic approaches to the visual representation of the human form. You'll investigate the codes and conventions of dressing and situating the body within a fashion context, provoking debates about gender, beauty, sexuality, ethnicity, morality, social position, body image and self-representation; ultimately exploring your own role and responsibilities as a fashion photographer.
The Edit
In this module, you'll investigate how the order of photographs in fashion spreads is constructed by contemporary fashion publishing, both in print and online. You'll consider how stories are told in fashion photography within different published contexts. Alongside this, you will also explore the typographical relationship of image and text, and the process of editing and sequencing images. You'll be asked to curate a sequenced editorial output of your choice, such as an editorial in a magazine, photo-book, zine, newspaper or digital media.
By studying experimental fashion film, animation and photo manipulation, you'll explore the impact of new media on the fashion communications industry. You'll also have the chance to build your critical understanding of contemporary theory and research methodologies. And by discussing and experimenting, you'll explore light, colour, tone, composition and form, as well as histories and theories, as you create a professional portfolio.
Real-world experience comes from live project collaborations with industry brands and clients, a live brief exploring fashion filmmaking and photography, and an optional study trip. You'll also have the chance to build your professional network, working with brands such as Element, Griffin and Ted Baker. Guest lecturers include Matt Damsell (Ted Baker), Tom Alexander (SHOWStudio), Creative Director, Harris Elliott and Jonathan Hempstead (HempsteadMaye).
Modules
Fashion Film
The hunger for fashion films amongst other digital media outputs is unprecedented in our contemporary world. Fashion films are used on a regular basis as communication tools for the branding and promotion of fashion goods, reflecting trends and moods of the current times. This module introduces you to a broad range of technical and professional methods for the creation of your own fashion film. We'll provide you with an understanding of how fashion can be promoted through moving image, enhancing your research and conceptual skills, planning and shooting, as well as editing.
Advancing Professional Skill-Sets
This module plays a vital role towards the development of your individual visual voice, as well as developing you as an employment-ready creative practitioner. You'll be asked to become more autonomous in your practice by specialising in the area of technical and practical skills, underpinning a potential career path.
Fashion Image
In our postmodern condition of photography, with its ceaseless flow of images, the internet is serving as a laboratory for image-making experimentation. It's within this context that the notion of image making has become an artistic form rather than promoting the traditional act of 'taking an image'. In this module, you'll be encouraged to challenge photographic conventions and explore other forms of expression, which could include photogrammetry, 3D scanning or montage.
Theories of Culture

At this stage, you'll be given the opportunity to advance your research tools to support your theoretical understanding and development. This will enhance your ability to communicate the central theoretical and conceptual concerns of your visual practice in written form.
In the final year of your fashion photography degree, you'll have the chance to collaborate with internationally renowned names like Baron Magazine, Nowness and Shonagh Marshall. You'll work with clients on professional briefs, and build networks and relationships to help you launch your career.
We'll encourage you to look into publishing your work as you define and complete a final major project, give you a "careers boot camp" and help you develop a professional identity with the opportunity to be part of an industry-facing end-of-year showcase event.
You'll get the chance to attend a series of masterclasses run by leading photographers such as Ewen Spenser, Derek Ridgers, JoyceNG and Danny Treacy. Photographers' agent Claudio Napolitano (Today Mangement), Curator Karen McQuaid (Photographer's Gallery), and artists Steffi Klenz and Melinda Gibson will also contribute to your preparation for industry.
Modules
The Client Brief
In this module, you'll have the opportunity to work with a selected client on a proposed professional brief. From generating initial ideas through to delivering image production, you'll learn how to work in an industry-facing manner; presenting your ideas efficiently and effectively will be key. You'll be asked to respond to the client's brief with your own authentic take on fashion photography, while ensuring that their intended message is clearly and compellingly translated into innovative and forward-thinking photographs.
Research into Practice
This module is very much about 'theory to practice/practice to theory'. You'll have an opportunity to articulate your research in the form of a dissertation, while also producing a project proposal presentation ahead of your final major body of work.
Final Major Project
The Final Major Project unit is an independently led project in which you'll draw on your extended knowledge of contemporary image making, critical theory and technical skills to support the production of a final body of work at a professional level. 
Why study an Integrated Foundation Year route?
If you're taking on a new subject that you haven't studied in depth before, have been out of education for a while or have a non-standard educational background then an Integrated Foundation Year degree may be the right choice for you. It is a four-year degree with an Integrated Foundation Year to start, which allows you to explore the primary elements of your subject before progressing on to the remaining three years of the BA(Hons) degree.
What you'll learn
If you choose this pathway, you'll study five core modules in your Foundation year. These are all designed to help you explore the foundational elements of your subject. You'll gain relevant technical skills, learn to experiment and take risks, develop an understanding of professional practice, have opportunities to work across disciplines and collaborate with other students on live project briefs.
Modules
Explore
You'll begin your foundation year by working collaboratively with others to explore themes of the future. You'll take risks, experiment through play and be supported to break through barriers.
Technique
You'll take subject-specific workshops and develop essential technical and practical skills in your area of study. You'll also enhance your analytical and organisational abilities.
Apply
You'll work with your peer group to think beyond discipline by addressing a societal or global issue. You'll then showcase your work to your peers and deliver and accompanying evaluation of your process.
Industry
You'll enhance your creative and practical skills in your subject specialism by responding to typical industry briefs, underpinned by focused research and experiments. You'll also gain industry insights through guest lectures and workshops.
Launch
You'll develop your unique identity in your specialism through the production of a self-initiated body of work. Your final project will be the bridge to your next year, fully supported by evaluative reviews and critical analysis of the work you have created.
After the Foundation year, you progress into Year One of the full three-year degree, equipped with a deeper knowledge of your subject, a clear understanding of your strengths, and develop a practical and technical skillset and the confidence to excel in your chosen subject.
The Integrated Foundation Year pathway for this course is new for entry year 2023 and subject to validation.
The modules above are those being studied by our students, or proposed new ones. Programme structures and modules can change as part of our curriculum enhancement and review processes. If a certain module is important to you, please discuss it with the Course Leader.
From module information to course aims and assessment criteria, discover the full course details
We are making changes to our curriculum framework for courses starting in 2022. Modest amendments to our course module structure will provide you with new opportunities to collaborate and co-create with students from across disciplines during your studies.
This course page will be updated when these changes have been finalised and applicants will be notified.
How you'll learn
You'll take on live client editorial and advertising briefs with accompanying lectures and workshops. This respected fashion photography course is centred around regular tutorials, lectures, seminars and technical workshops in the studio and on location. There'll be opportunities to attend fashion weeks and take study trips to world-renowned fashion centres.
You'll also have a high level of contact time with your staff and tutors, who'll encourage you to gain a diverse and global understanding of the industry through international placements.
At Falmouth, we use a 'digitally enhanced learning & teaching' approach. Your experience will always be predominantly in-person, including seminars, tutorials and studio teaching, with some, more targeted elements, being online either live (synchronous) or pre-recorded (asynchronous). You can read more here.
How you'll spend your time 
Year

Timetabled teaching and

learning activity

Guided

independent study

Integrated

Foundation

Year (optional)

1

35%

65%

2

30%

70%

3

25%

75%
How you'll be assessed
Year

Written exams

Practical exams

Coursework

Integrated

Foundation

Year (optional)

0%

0%

100%

1

0%

0%

100%

2

0%

0%

100%

3

0%

0%

100%
 The above percentages relate to 2019/2020 data.
Assessment methods
F

oundation year assessments are 100% coursework based

Continuous assessment of visual, verbal and written assignments.
Portfolio submissions, support work and online presence.
Final-year portfolio.
Fashion Photography BA(Hons) Showreel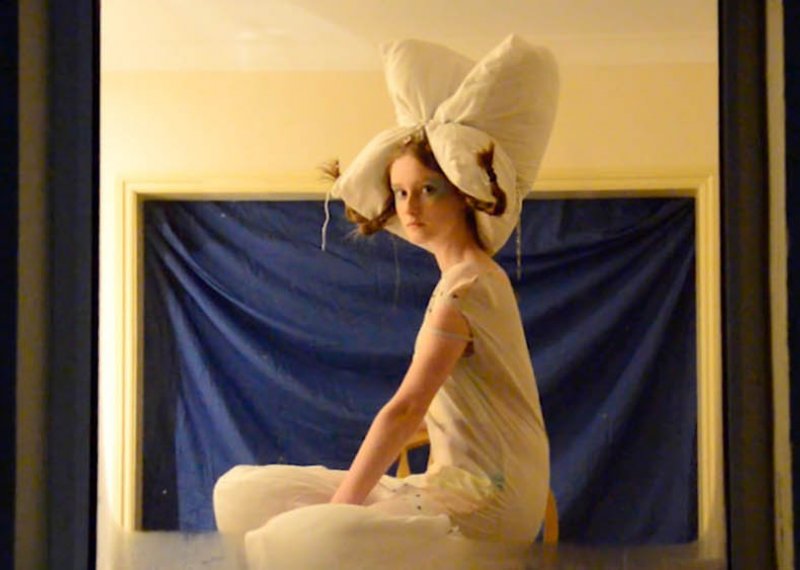 " By the end of the Fashion Photography degree, I had a professional CV, website and social platforms. I was prepared for anything. "
Staff
The fashion photography team is made up of award-winning educators and leading creatives in their fields, like photographers Jonathan Simms (Vogue Homme, Glamour, GQ), Donald Christie (I.D, Dazed, The Face), Fashion Director Philip Scurrah (Wallpaper, Russh, Selfridges) and Eloise Parry (Dazed, Helmut Lang, Topshop).
Some members of staff only teach on specific modules, and your course might not feature every member shown here.
Facilities
Eight large, fully equipped professional studios - frequently in demand from external professionals outside of term time.
Fully colour-managed digital suites with specialist print processing facilities.
Specialist software training with Adobe Creative Suite.
Photography store containing an extensive range of industry-standard equipment available for loan from 9am-9pm, 7 days a week during term time.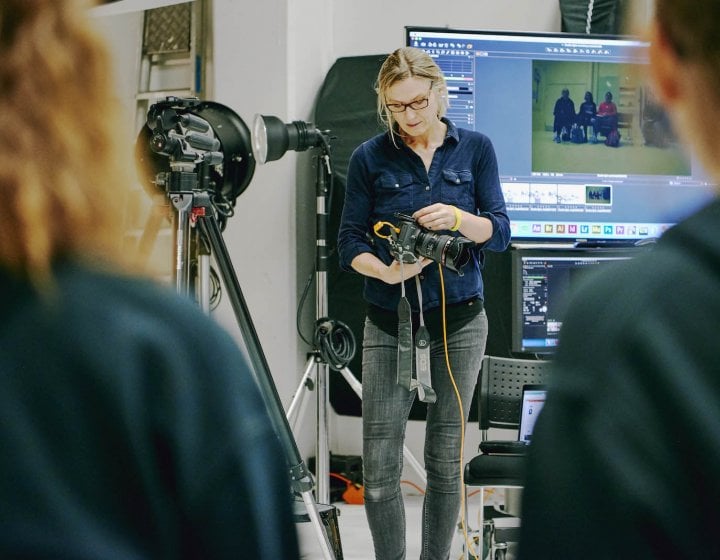 Photography lecturer using camera equipment
Photography Facilities
Housing dark rooms, post-production suites, full professional studios and gallery, our Institute of ...
Photography Facilities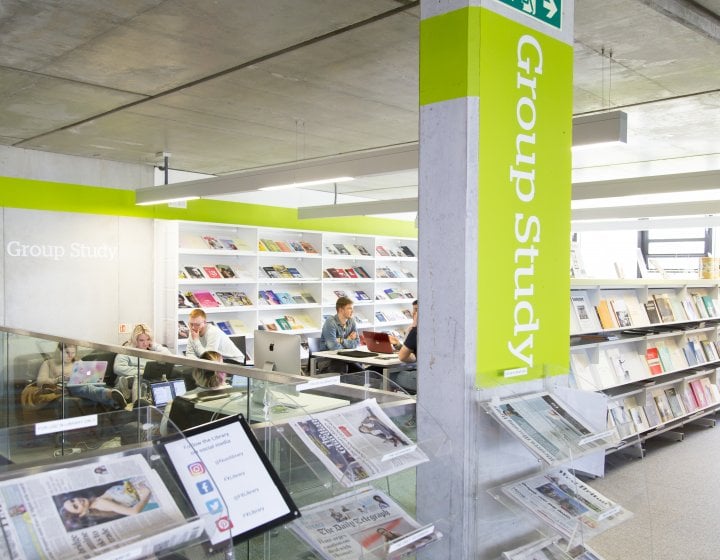 Penryn library group study area
Library Facilities
Offering extensive collections, our two libraries provide a wealth of digital resources, magazines, ...
Library Facilities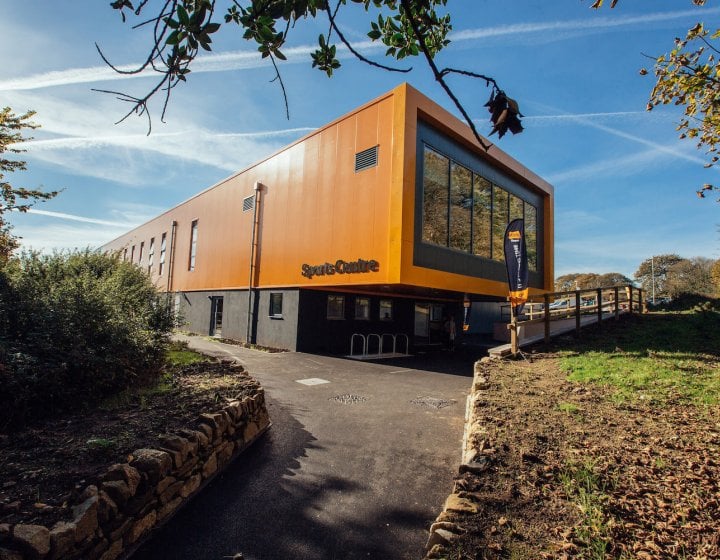 Sports Centre - Outside
Sports Centre
Sports Centre
Our Sports Centre, on Penryn Campus, includes a spacious gym with up to 90 of the latest, new statio...
Sports Centre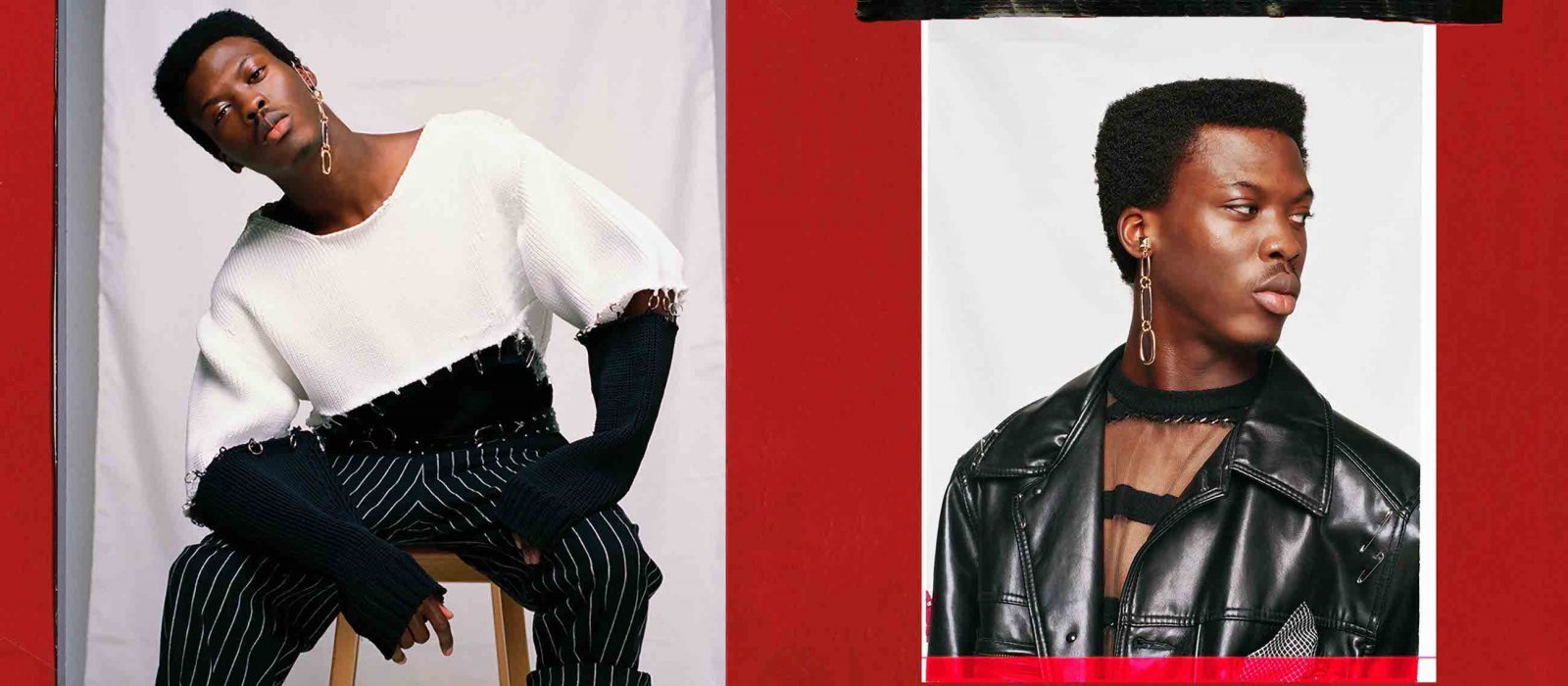 Our graduates have worked as:
Associate Producer for Prada fashion film campaign

Retouchers at ASOS and River Island

Still-life Photographer at Vivienne Westwood Studio

Freelance Casting Director for Marc Jacobs

Picture and Video Editor at Love magazine

Commissioned Photographer for Elle 
Apply via UCAS
Ready to join us? You can apply for September 2022 through Clearing or for September 2023 through UCAS Apply and Track. You'll need to reference the course and University code (F33).
Applying as an international student? 
International students can apply for a course through UCAS, via an agent or directly with the university. For more information about how to apply as an international student, visit our International applications page.
 International applications
| Course route | UCAS code |
| --- | --- |
| Fashion Photography BA(Hons) three year degree | W641 |
| Fashion Photography BA(Hons) with Integrated Foundation Year (new for entry year 2023) | FY19 |

We consider all applications on their own individual merit and potential. We invite all applicants to an interview day or audition to give them the opportunity to demonstrate this along with what inspires and motivates them in their field. Applicants will also be able to show their portfolio or give a performance depending on the course. We welcome applications from all subject backgrounds, whether you've specialised in STEM, the arts or humanities.  
Course route
Entry requirements
BA(Hons) three year degree
104 – 120 UCAS Tariff points
BA(Hons) four year degree with 

Integrated Foundation Year 

80 – 120 UCAS Tariff points
UCAS Tariff points will primarily be from Level 3 qualifications such as but not limited to A-levels, T Levels, a BTEC/UAL Extended Diploma or a Foundation Diploma. 
For applicants whose first language is English we require you to have or be working towards GCSE English Language Grade 4 (C), or equivalent. 
If English is not your first language you will need to meet the same standard, which is equivalent to the IELTS Academic 6.0 overall score, with at least 5.5 in Reading, Writing, Speaking and Listening. We accept a range of in country equivalencies and approved tests.  
If you need a student visa to study in the UK, you'll need to take a recognised language test that is approved and vouched for by the University. You can read our English Language Requirements for more information.
UK applications: 25 January 2023 (for equal consideration)
Applications after the 25 January will be considered on a first-come, first-served as long as there are places available. Apply for this course now.
International fee payers can apply throughout the year. But we recommend applying as early as possible, to make time for visa and travel arrangements.
What we're looking for
We want someone who:
Shows creative flair and technical ability.
Thinks conceptually.
Has photographic communication skills.
Can experiment.
Has fashion knowledge.
Tuition fees
| Annual tuition fee | Student |
| --- | --- |
| £9,250 per year | Full-time UK |
| £17,460 per year | Full-time EU/international |
| Annual tuition fee | Student |
| --- | --- |
| £TBC per year | Full-time UK |
| £TBC per year | Full-time EU/international |
Tuition fees are set annually and are subject to review each year. The University may therefore raise tuition fees in the second or subsequent years of a course, in line with inflation and/or the maximum permitted by law or Government policy. Students will be notified of any changes as soon as possible.
Typical course costs
£300-£600 - Recurring annual costs
£200-£300 - One-off costs for the course duration (compulsory trips, final portfolios or shows, etc)
£1,750 - Optional study visits and placements for the course duration
If you need to bring equipment or materials with you, these will be outlined in your Welcome Letter.
Additional typical course costs for Integrated Foundation Year pathway
£250 for materials
A laptop/desktop computer
Adobe Creative Suite
In order to participate in our digitally enhanced learning approach, you'll need to have a personal laptop/desktop computer. Depending on your specialism, you may need a specific type of computer. You can find out more about the type of machine you'll need on your course specialism page. If you're unsure about what you might need, please contact our course advisors.
The figures above don't include accommodation and living costs
Funding
For information about funding available, please visit our undergraduate funding page
What better way to find out about life at Falmouth University than by asking our current students?
From course details, our facilities and the local area to the social scene and settling in, our students are ready and available to answer any questions you might have. Simply set up your account, send them a question and they'll get back to you within 24 hours.