Photography BA(Hons)
Develop a unique and innovative body of creative work and place yourself at the heart of future imaging trends. You'll learn from practising professionals and have the chance to join MAYN, our in-house photography agency.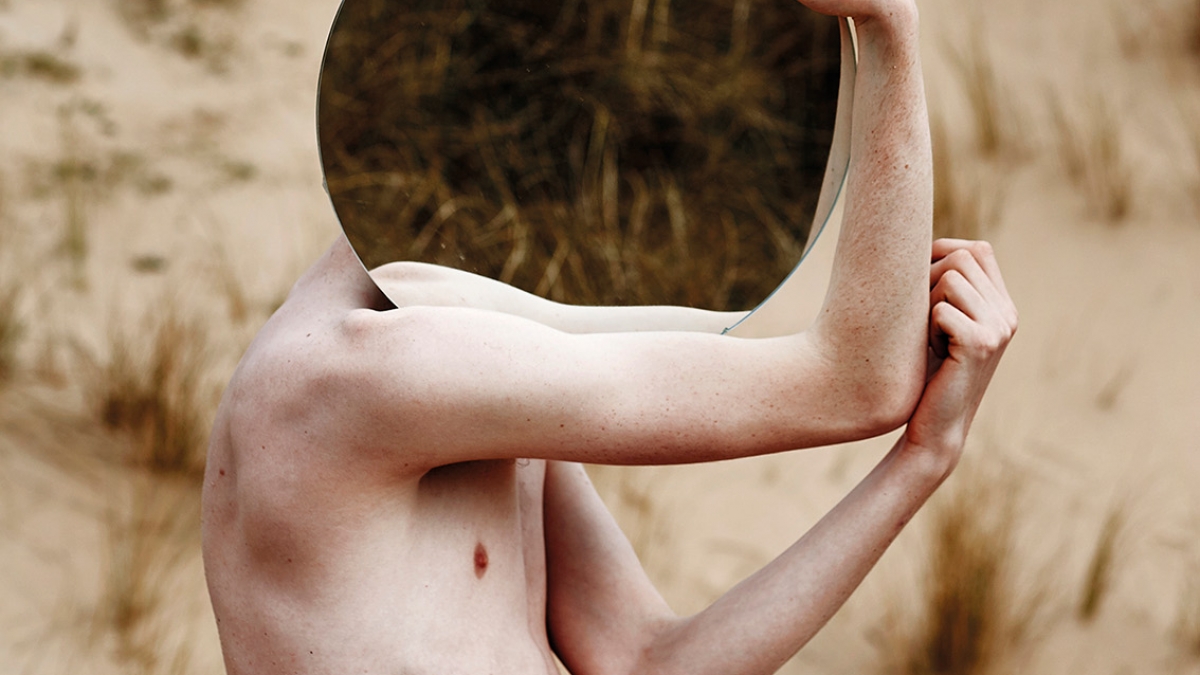 Key details
| | |
| --- | --- |
| Location | Penryn Campus |
| Course Duration | 3 years |
| Attendance | Full-time |
| UCAS code | W640 |
| Contact | 01326 254350 |
Introduction
Working at an industry level, you'll research, experiment and innovate to build a unique creative portfolio in a collaborative environment. Underpinning your practice will be a grounding in the history, theory, professional contexts and working practices of photography.  
You will:
Learn actively through workshop-based teaching, with sessions in our open-plan Learning Hu

b, around the campus and beyond.

 

Access state-of-the-art facilities, including studios and dark rooms, with a range 

of digital and analogue cameras.

 

Exhibit your work and enter competiti

ons with support from our staff.

 

Have the chance to u

ndertake at least two weeks of work experience in your second year, with options for local, nation

al and international placements.

 

Benefit from a range of opportunities for professional development, including publishing magazines, curating ev

ents and organising exhibitions.

 
Covid-19 update
In response to the Covid-19 pandemic, we have reviewed and made changes to our courses to provide flexible, blended delivery that offers high-quality digital engagement and access to face-to-face teaching in our facilities. You can see how your course may be adjusted by viewing the changes for the current academic year by visiting our welcome letters & latest course updates pages
What our graduates do
Our graduates have gone on to roles like photographer at Cadbury, Big Sky Studios and the Tate Gallery, curator for Midlands Art Centre and sub-editor of Monocle magazine. Others have exhibited at Photographers' Gallery London and LA Noble Gallery.
Course details
What you'll learn
This photography degree course will help you develop the skills for a broad range of careers in the creative industries. Modules encompass the specialisms of fine art, commercial, editorial, fashion, social documentary, architecture, and performance photography, through to associated career areas such as curating, publishing, and education.
As active practitioners with a wealth of industry experience, our teaching team is able to connect with and attract a vibrant network of professionals, who visit to deliver lectures and workshops, contribute to symposiums and offer placements or professional experience to our students. This rich connection with industry supports and nurtures a diversity of practice in the student body.
Throughout your studies, you'll benefit from a purpose-built, professional-standard photographic resource that enables engagement with the latest high-end digital technology alongside traditional analogue photography. A highly skilled team of technical instructors and technicians will build your confidence in technical areas, photo studios, darkrooms and digital print services.
The skills you'll gain on this course fall into two categories: subject-specific skills that are directly related to the varied disciplines of photographic practice, and universal transferable skills that apply to a wide variety of contexts, such as research, contextual understanding, collaboration and communication.
During the first year of your photography degree you'll explore the expressive, critical and technical potential of photography. This will help you to develop and consolidate photographic craft skills in the context of contemporary photographic practice. You'll build your professional practice through an introduction to key industry issues, copyright and business practices, allowing you to develop a professional identity while researching and interrogating the importance of professional ethics.
Modules
Elements of Photographic Practice

&

Context
We'll introduce you to a range of photographic approaches, techniques and skills, through a series of weekly thematic projects. You'll begin to explore the expressive, critical and technical potential of photography to develop craft in the context of contemporary practice.
Professional Practice
You'll dive into key industry issues, copyright and business practices, allowing you to construct your professional identity while researching and interrogating the importance of professional ethics. You'll design and construct your own website and business profile and build your social media presence while developing your CV through workshops, lectures and tutorials.
Developing Approaches to Practice

&

Context
You'll develop and consolidate your photographic craft, research, contextual knowledge and project development skills. Through technical inductions and workshops, you'll build your practical photographic skills, from working with professional studio equipment through to the use of moving image and colour darkroom printing. This module also introduces the relevance of historical and contemporary approaches in image making to enable you to contextualise and develop critical and reflective research skills.
Image in Context
You'll explore methods of describing and analysing photographs within the contexts in which they're placed, exploring key concepts in visual culture and media studies. This will enable you to better understand how photographs are used, the relationship between image and text, and the professional contexts in which your work can exist.
We'll push you to work more independently as you develop your own style. Work placements and live collaborative projects will further develop your professional and technical abilities and knowledge of global themes and debates in photography.
Modules
Expanded Practice
This practice-based module aims to explore imaging in its broadest sense, encouraging experimental practice and a multidisciplinary approach. You'll explore expanded photographic practice in art-based and commercial contexts and will develop a new body of independent work.
Collaborative Project
Working within a small team, you'll research and build a proposal for a collaborative project, which can be anything from a short film to a socially engaged/community project. Working together, you'll develop an awareness of a variety of roles within the photographic and creative industries, considering ethics, copyright law and other legal matters relating to professional practice.
Global Positions
This module introduces you to global themes and debates that are fundamental to the study of the image, ideas of looking and subjectivity, and the contexts and institutions within which we view the photographic image. You'll examine the production, dissemination and reception of contemporary photography, focusing on global cultural debates and diverse practices in the expanded field.
Audience and Context
This module builds your self-directed practice through the production of a portfolio showing emerging personal iconography. You'll grow your independent practice while building your awareness of the professional context.
Research Project Preparation
Work Experience
We'll prepare you with the professional skills and experience to pursue a career through creative practice. Tutors will help to identify your personal strengths and interests and help you organise a work placement (typically two weeks' duration or equivalent).
With improved confidence and a well-rounded skill set, you'll be ready to complete your final portfolios and contextual research project to prepare you for a career in the creative industries.
Modules
Development Portfolio
This module forms the inspirational and contextual backbone of the final year of study. Based on the interests you've developed in the previous two years, you'll produce a portfolio that begins to define your individual practice with an emphasis on research and exploration toward the completion of your final major project. You'll be supported in this process by intensive one-to-one tutorials, group workshops and seminars and peer assessments.
Contextual Project
You'll research, explore and develop your own interests, working independently (with supervision) to build a final piece of academic work. This will contextualise the area of specialism you're developing in your practice. This project may take the form of a written essay, a curatorial proposal or multimedia/moving image piece of work, to be negotiated with your supervisor.
Final Project
During this final module, you'll produce a professional portfolio and final exhibition presentation that will help you pave your chosen career path after university. This final project should reflect your technical skill, creativity and individuality to industry standards.
The modules above are those being studied by our students, or proposed new ones. Programme structures and modules can change as part of our curriculum enhancement and review processes. If a certain module is important to you, please discuss it with the Course Leader.
From module information to course aims and assessment criteria, discover the full course details
We are making changes to our curriculum framework for courses starting in 2022. Modest amendments to our course module structure will provide you with new opportunities to collaborate and co-create with students from across disciplines during your studies.
This course page will be updated when these changes have been finalised and applicants will be notified.
How you'll learn
You'll tackle project work and undertake trips to local and national galleries, studios and companies. Regular learning will come from technical inductions, tutorials, seminars, lectures, workshops and group activities. Practice-based workshops provide the means of developing practical skills, and allow opportunities to learn and develop conceptual frameworks and practical skills.  Your learning will also be enriched through our Virtual Learning Environment, which supports a student-centred learning approach, and facilitates collaboration.  
You'll also have the opportunity to take on national and international placements, exhibit your work, gain paid work with our in-house photo agency, have portfolio reviews from visiting professionals, and go on optional study trips to global centres for photography such as New York, and London or visit international photography festivals in Paris, Amsterdam, Brighton or Krakow. 
How you'll spend your time
Year

Timetabled

teaching and

learning

activity

Guided

independent

study

Placements

1

33%

67%

0%

2

27%

67%

6%

3

34%

66%

0%
How you'll be assessed
| Year | Written exams | Practical exams | Coursework |
| --- | --- | --- | --- |
| 1 | 0% | 0% | 100% |
| 2 | 0% | 0% | 100% |
| 3 | 0% | 0% | 100% |
The above percentages relate to 2019/2020 data.
Assessment methods
Continuous assessment of visual, verbal and written assignments.
Live briefs throughout the course.
Final-year portfolio.
Staff
You'll learn from a team of practicing professionals, offering experience in fine art photography, documentary, advertising, publishing, writing and curating. As well as our network of visiting professionals offering extra teaching, portfolio review and placement opportunities.
Some members of staff only teach on specific modules, and your course might not feature every member shown here.
Facilities
Large professional studios.
Black & white and colour darkrooms and process areas.
Fully colour-managed digital suites.
Film and paper processing facilities.
Digital training area with Adobe Creative Suite.
Professional printing and mounting services.
Photography store containing a wide range of equipment for loan.
How to apply
Apply via UCAS
Ready to join us? If you're applying through UCAS Apply and Track, you'll need to reference the university and course codes below. 
University code: F33
Course code: W640
Applying as an international student? 
International students can apply for a course through UCAS, via an agent or directly with the university. For more information about how to apply as an international student, visit our International applications page.

 
We consider all applications on their own individual merit and potential. We invite all applicants to an interview day or audition to give them the opportunity to demonstrate this along with what inspires and motivates them in their field. Applicants will also be able to show their portfolio or give a performance depending on the course. We welcome applications from all subject backgrounds, whether you've specialised in STEM, the arts or humanities.
As a guide our typical offer at undergraduate level is 104 – 120 UCAS Tariff points, primarily from Level 3 qualifications such as but not limited to A-levels, a BTEC Extended Diploma or a Foundation Diploma.
For applicants whose first language is English we require you to have or be working towards GCSE English Language Grade 4 (C), or equivalent.
If English is not your first language you will need to meet the same standard which is equivalent to the IELTS Academic 6.0 overall score, with at least 5.5 in Reading, Writing, Speaking and Listening. We accept a range of in country equivalencies and approved tests.
If you need a student visa to study in the UK, you'll need to take a recognised language test that is approved and vouched for by the University. You can read our English Language Requirements for more information.
UK applications: 29 January 2021 (for equal consideration)
Late applications will be considered if there are places available.
International fee payers can apply throughout the year. But we recommend applying as early as possible, to make time for visa and travel arrangements.
What we're looking for
We want someone who:
Shows creativity, visual awareness and communication skills.
Explores ideas through photography and other media.
Has a technical awareness.
Shows evidence of research and writing skills.
Engages with photography and is aware of practitioners.
Is interested in contemporary trends or histories of photography.
Knows about photographic genres and the professional photographic world, through reading or attending exhibitions.
Fees, costs & funding
Tuition fees
£9,250 per year - full-time UK/EU
£16,000 per year - full-time international
£9,250 per year - full-time UK
£16,950- full-time EU
£16,950 - full-time international
Tuition fees are set annually and are subject to review each year. The University may therefore raise tuition fees in the second or subsequent years of a course, in line with inflation and/or the maximum permitted by law or Government policy. Students will be notified of any changes as soon as possible. 
Typical course costs
£500 - Recurring annual costs
£350-£500 - One off costs for the course duration (compulsory trips, final portfolios or shows, etc)
£500-£1500 - Optional study visits and placements for the course duration
If you need to bring equipment or materials with you, these will be outlined in your Welcome Letter.
The figures above don't include accommodation and living costs
Funding
For information about funding available, please visit our undergraduate funding page.
Ask a student
What better way to find out about life at Falmouth University than by asking our current students? 
From course details, our facilities and the local area to the social scene and settling in, our students are ready and available to answer any questions you might have. Simply set up your account, send them a question and they'll get back to you within 24 hours.
Virtual Open Days & online events
See how we turn real industry experience into real careers.
Experience Falmouth