Housing dark rooms, post-production suites, full professional studios and gallery, our Institute of Photography encompasses both traditional and digital processes. The equipment hire desk is manned throughout the year, offering a range of the latest industry equipment free to loan.
In our multi-million-pound photographic centre you'll be able to develop the expertise that applies to your individual journey, ranging from traditional analogue processes, including colour darkroom skills, to digital post-production.
Facilities include: 
Multiple darkrooms and process areas.
Large professional studios.
Film and paper processing machines.
Fully colour-managed digital suites.
Digital training area with Adobe Creative Suite.
Professional quality film scanners with the latest software.
Printing and mounting service.
Photography store containing a range of professional equipment for loan.

Lenses from 8mm to 800mm, cameras from 35mm to large format, DSLR cameras, medium format digital cameras and backs, specialist equipment and accessories, and underwater camera kits - all to professional standard.

Photo-microscopy laboratory.
Fully equipped hide for nature study, photography and filming.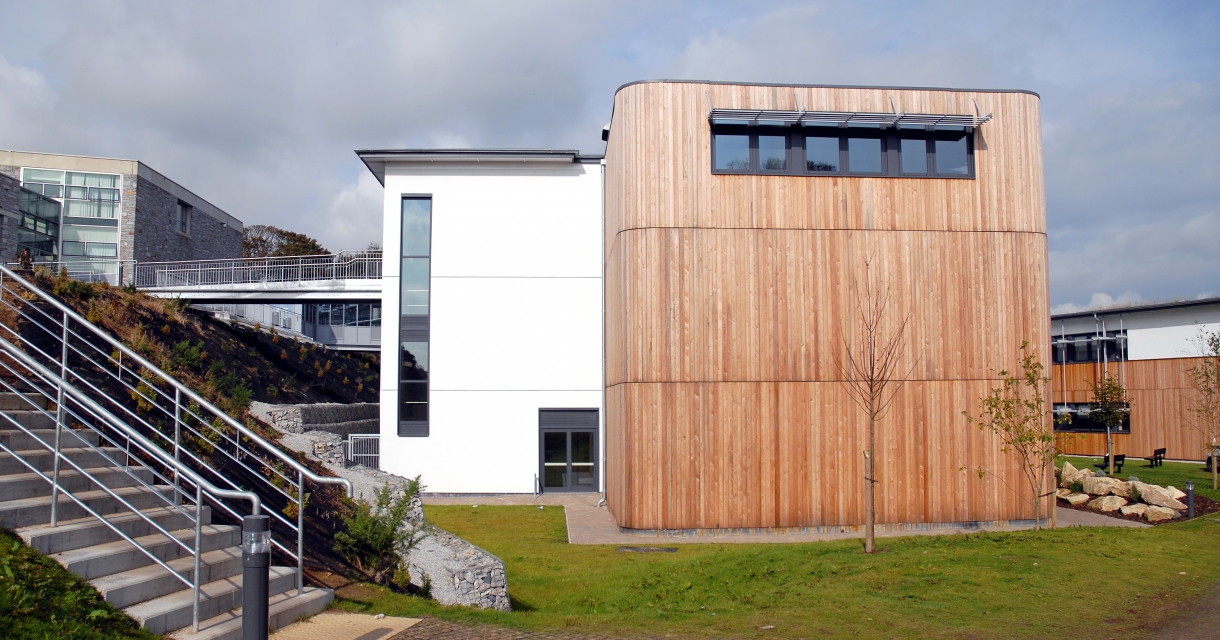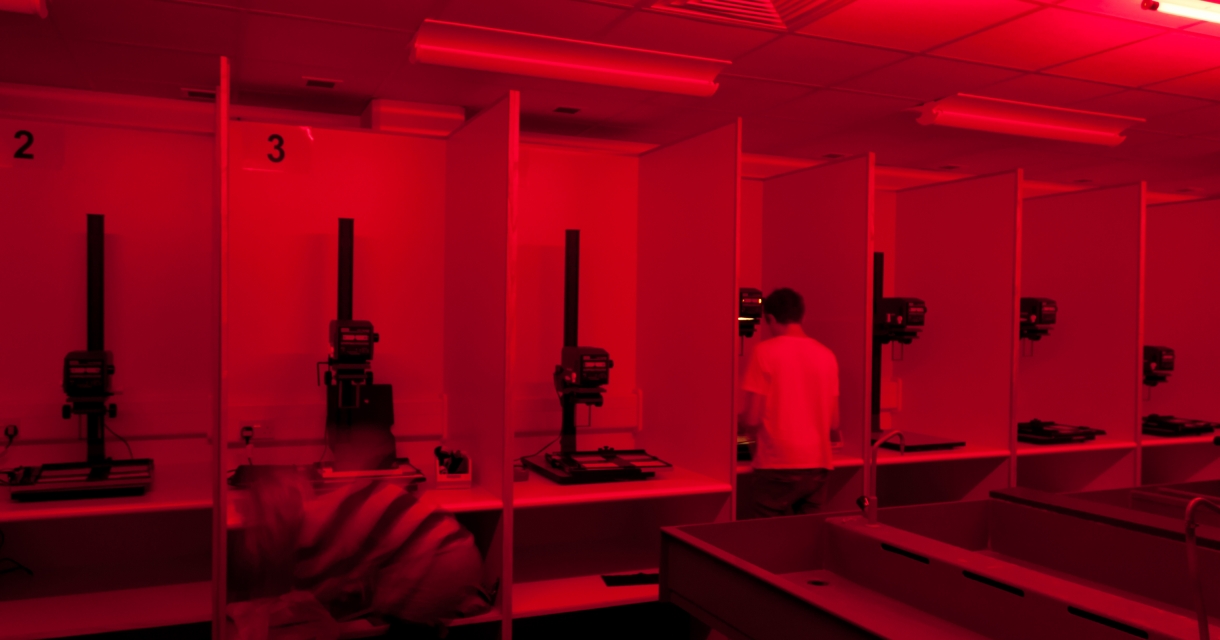 Dark room facilities in the Photography Centre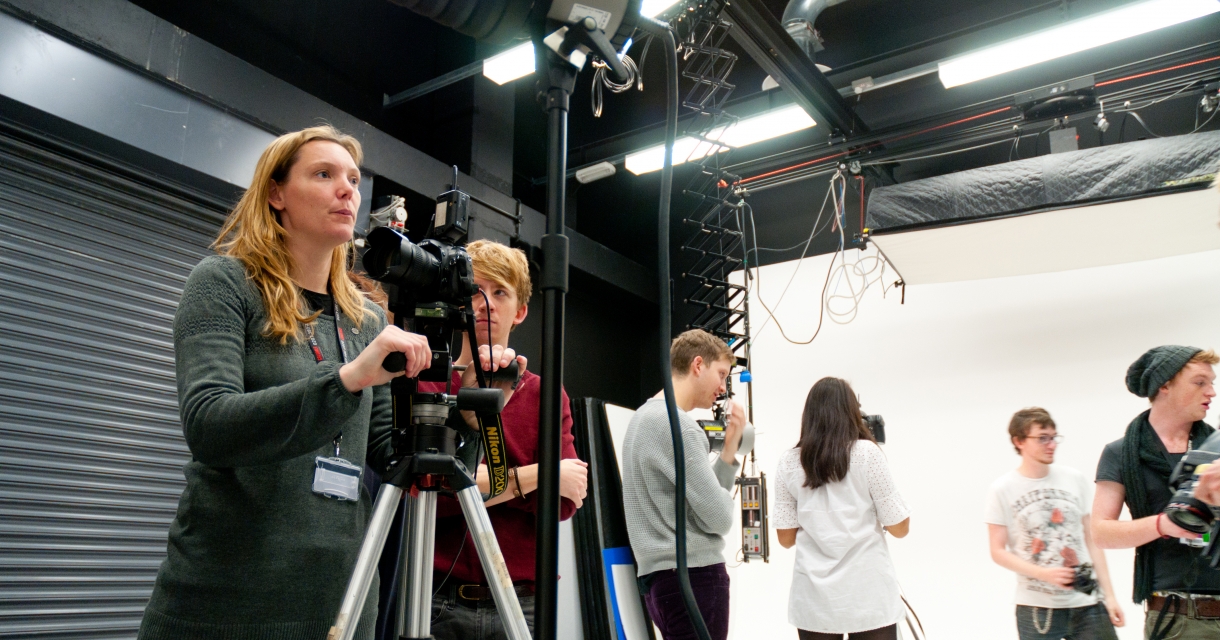 Students working in the studio (Photography Centre)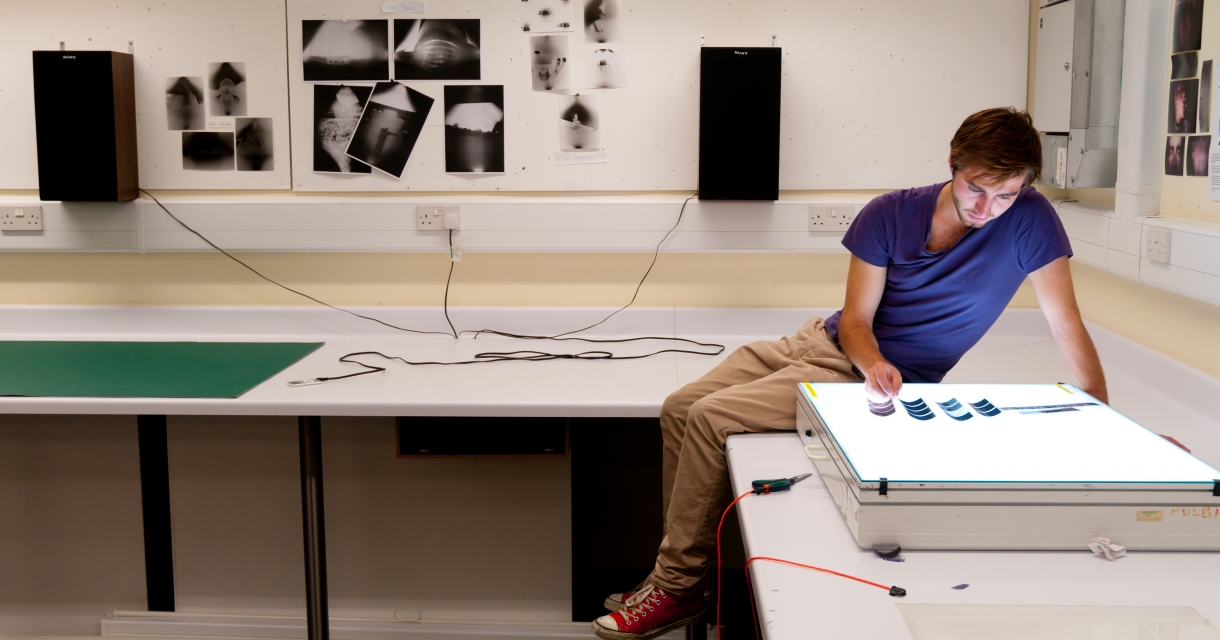 Lightbox facilities in the Photography Centre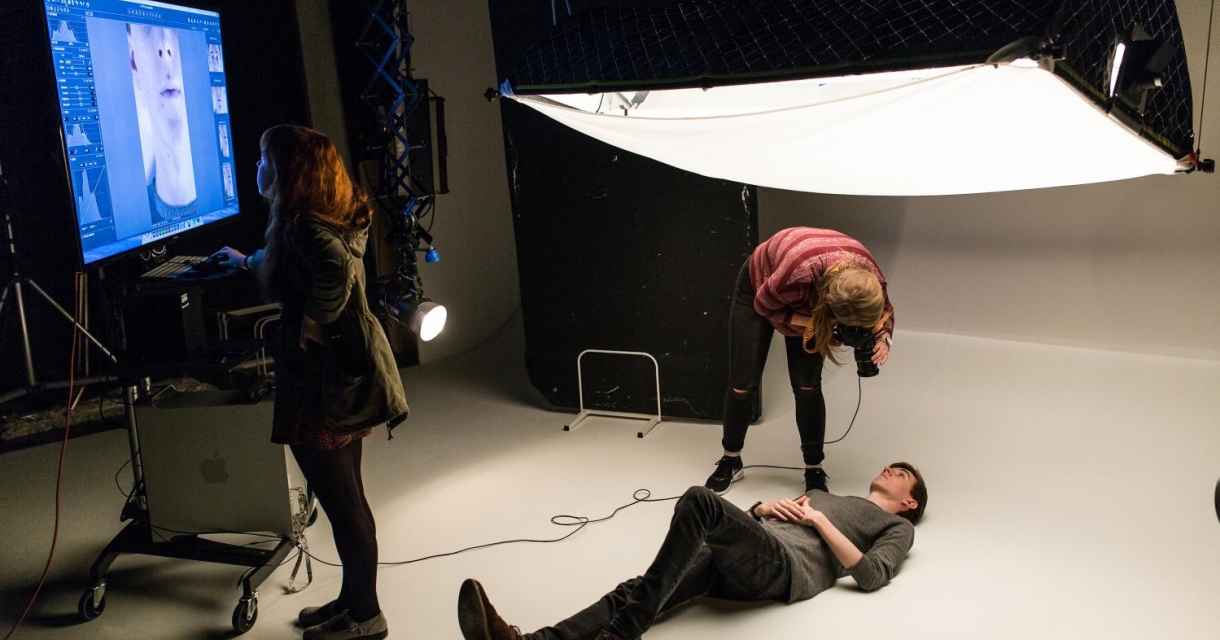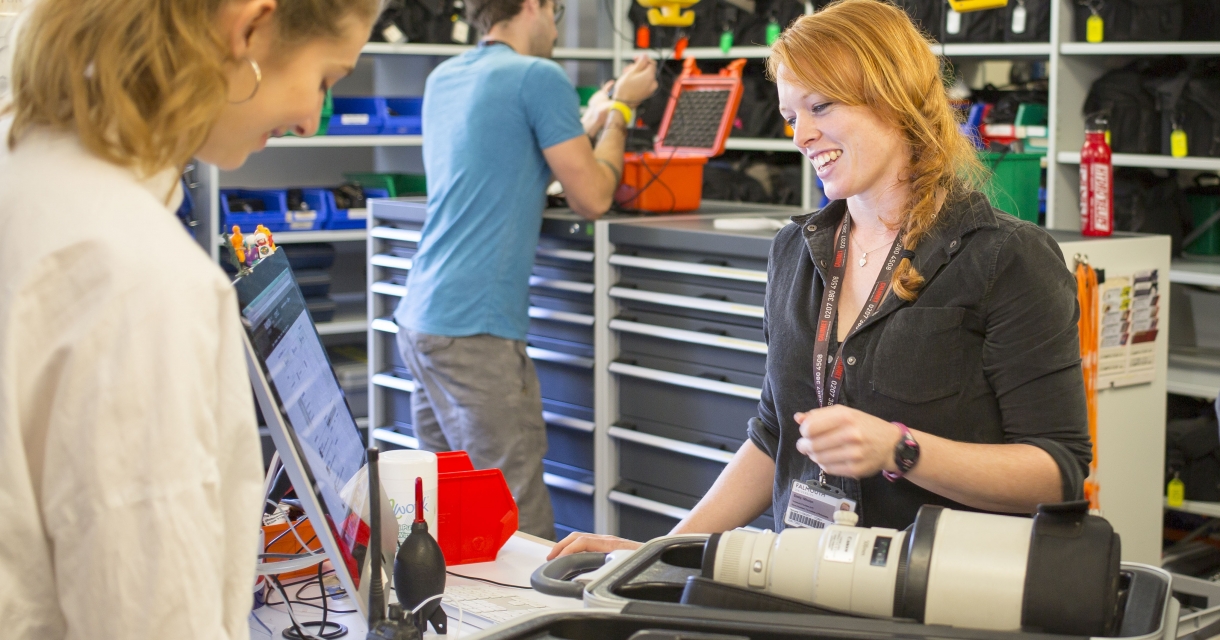 External users information
"The Photography Centre facilities are completely amazing. They totally outshone every other institution I visited. Even the place I did work experience with in Los Angeles didn't have studios or equipment that could match it."
Nicola Gomes, BA(Hons) Fashion Photography