Fashion Photography graduate hired by prestigious post-production agency
12 October 2021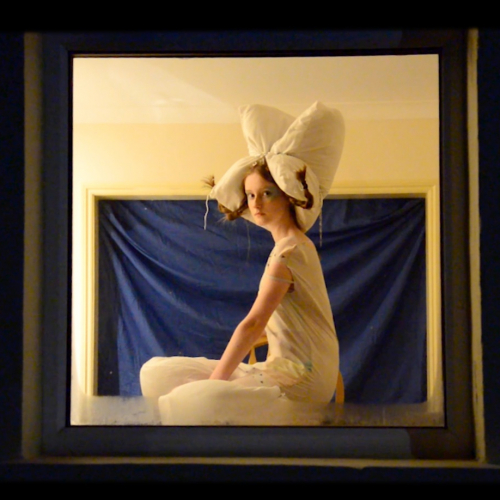 Fashion Photography graduate Gemma Worral has landed a Student Assistant position at prestigious post-production agency Hempstead May.
Fashion Photography graduate Gemma Worrall has recently been hired as Student Assistant for internationally renowned post-production agency Hempstead May, which works with clients such as Louis Vuitton, Burberrys, Vanity Fair and Italian Vogue.
We caught up with Gemma to hear about her time at Falmouth, her exciting new role and to discover her advice for prospective students.


How did studying Fashion Photography at Falmouth University help you prepare for working life?
The Fashion Photography course helped so much to prepare me for the professional world! One perk of Fashion Photography at Falmouth is that client briefs are given in the second and third year. This allowed me to collaborate on projects with professionals from the industry, giving me a taster of what I should expect and how to work with a skilled client.
The level of support from the lecturers is incredible. They always had time for each of us, sharing their knowledge of the industry as well as giving CV and 'professional identity' advice. By the end of the Fashion Photography degree, I had a professional CV, website and social platforms. I was prepared for anything.
You'll be starting your role with Hampstead May soon – what made you excited to work for them?
I'm still trying to believe that I have the role but I am beyond excited!
Hempstead May is a post-production and print house company, working with clients such as Vanity Fair, Vogue and Louis Vuitton. Of course, knowing that the company has worked with established fashion brands is one thing, but the founder of the company, Jon Hempstead, was a previous guest at Falmouth University!
Two years ago, he gave the course a Photoshop tutorial and since then I have been following the company and keeping up to date with their work. I know that the company has a fair and organised team, which I can't wait to be part of.
The level of support from the lecturers is incredible.
What are your career aspirations?
Despite studying fashion photography, over the last two years I have become increasingly interested in fashion film and moving-image. Now every photoshoot I do, my mind wonders to film and I start thinking about audio and how the model could start performing.
Fashion film is definitely an area I want to explore more, however, I am open to most things; music videos, film assistant, producer. I want to give it all a go.

What advice would you give to someone who's considering studying Fashion Photography at Falmouth?
My advice is to take advantage of every opportunity you can get. The University is the best place for collaborations to form, not just within fashion but across every course. Over the last three years, I have worked with actors, dancers, musicians and game art students. I have always loved the endless opportunities to meet other creatives there.
Another piece of advice is to come with an open mind. Even if you start university with a niche or specific interest, it's still good to experiment as much as possible and be open to anything. I know that I was sceptical about fashion film at first, and now it's everything to me. But there are so many other avenues to explore: analogue photography, styling, postproduction, graphic design, model casting, and this is fashion photography alone. Basically, be prepared to try it all!
You might also like