UCAS Code

09X2

Location

Penryn Campus

Length

3 years full-time

Direct line

01326 254350
Discover the transformative and dynamic landscape of television, from high-end drama and documentary to factual, music and sports. You'll learn how to think about television, how to make it and how to find an audience, all within a specialist facility with working industry professionals.
Join the ranks of the industry's next innovators, from writers, researchers and directors to cinematographers, editors and sound designers. Get hands-on with live job opportunities and work placements, immerse yourself in extensive craft skills tuition, a vibrant visiting speaker series, masterclasses and a supervised final year major project. Television students crew on our in-house micro-budget feature film programme. We're incredibly well connected; our Fellow is alumnus Toby Haynes (Director: Jonathan Strange & Mr Norrell, Sherlock, Doctor Who).
Visiting speakers have included James Hawes (Director: Black Mirror, Genius, Penny Dreadful), Ashley Bond (Camera Dept: Game of Thrones, Mr Selfridge), Phillippa Giles (Exec Producer: Delicious, Silent Witness, Luther) and Emmy Award winning sound mixer Graham Wild (Planet Earth, Blue Planet, The Hunt). Shows featuring Falmouth graduates include Game of Thrones, Delicious, Sinbad, Made in Chelsea, The Great British Bake Off, Silent Witness, Grand Designs and The Last Panthers.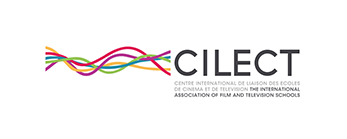 Benefits
Final year industry mentor scheme
Opportunities for international study
Live briefs with industry clients
Using industry-standard software
A vibrant visiting speaker programme
Fees, Costs and Funding
Tuition fees 2018-19
£9,250 - full-time UK/EU
£15,000 - full-time international
Typical course costs
£50 - Recurring annual costs
£50 - One off costs for the course duration (compulsory trips, final portfolios or shows, etc)
£650 - Optional study visits and placements for the course duration
Additionally, if you need to bring equipment or materials with you, these will be outlined in your Welcome Letter
The figures above don't include accommodation and living costs
Funding
For information about funding available, please visit our undergraduate funding page
How to Apply
You'll need to apply via ucas using University code F33, and course code 09X2 
For detailed information on the application process and entry requirements, use our application guidance.
Successful applicants will then be invited to attend an interview. For details on what to expect and how to prepare, read our course interview information. 
Deadlines
All UK/EU applications must be made through UCAS by 15 January. Late applications will be considered if there are places available on the course.
International fee payers may apply after the deadline but are encouraged to apply as early as possible, to have plenty of time to make visa and travel arrangements.
Course-specific tasks
This course requires all eligible applicants to attend an interview. Applicants who are based outside of the UK may request an online interview.
Once you've applied, we'll email you with a personal log in for the Falmouth Applicant Portal where you will see more information about these requirements.
Entry Requirements
A typical offer is between 104 and 120 UCAS points for entry to undergraduate courses, primarily from Level 3 equivalent qualifications such as A levels, a BTEC Extended Diploma or a Foundation Diploma.
You can check how many points your qualifications are worth using the online UCAS Tariff Calculator
 
Due to the creative nature of our courses, you will be considered on your own individual merit and potential to succeed. We encourage you to get in touch if you are predicted points below this range, thinking about transferring from another institution, or if you have other qualifications or professional experience as we may be able to consider you. More information is available on our Apply page
 
English language requirements
You must have a minimum of Grade 4 (or C) or above in GCSE English Language, or equivalent, for entry to our undergraduate courses.
 
If English is not your first language, we accept a range of recognised language qualifications that are equivalent to the IELTS Academic minimum score of 6.0 overall, with a minimum of 5.5 in Reading, Writing, Speaking and Listening. If you require a Tier 4 student visa to study in the UK, you must take an approved Secure English Language Test (SELT) to fulfil government visa requirements. Please read more about language requirements on our Apply page
 
Enquiries
Our Applicant Services team are here to help you with advice and guidance throughout your application journey. We invite you to contact them with any questions you may have.
 
+44 (0)1326 213730
Online enquiry form
falmouth.ac.uk/apply
How the course is taught
How you'll spend your time 
| | | | |
| --- | --- | --- | --- |
| Year | Time spent in timetabled teaching and learning activity | Time spent in guided independent study | Time spent on placements |
| 1 | 34% | 66%  | 0%  |
| 2 | 33% | 67%  | 0%  |
| 3 | 16% | 84%  | 0%  |
How you'll be assessed 
| | | | |
| --- | --- | --- | --- |
| Year    | Assessment by written exams                                                         | Assessment by practical exams                           |  Assessment by coursework      |
| 1 | 0% | 50%  | 50%  |
| 2 | 0% | 50%  | 50%  |
| 3 | 0% | 50%  | 50%  |
What you'll do
Year one
You'll study some of the most exciting and groundbreaking television dramas and documentaries. You'll also learn about how particular industry environments such as Public Service Broadcasting, online platforms, and cable and subscription television produce, commission and broadcast certain types of content. You'll then go on to develop your skills in writing for television, learn about the rigorous process of researching for television series, and produce your own television content.
Television histories: industries & innovations
Introduction to television practice
Researching for television
Television criticism & analysis: reading the screen
Producing television formats
Screenwriting for television
Year two
You'll be immersed in the study of TV series and serial forms, from crime and thriller, sci-fi and fantasy, to natural world or social documentary. Through a lecture and screening series, you'll be encouraged to nurture your expertise in specific forms and will work with a team to develop both a TV drama series and a documentary. You will also be introduced to subject specialisms such as comedy writing, audience research and analysis, directing TV drama, sales, marketing and distribution, and concept development for television.
Television drama
Television's new platforms & new audiences
Directing television drama
Scripted television: comedy & drama
Television realities
Television sales, distribution & marketing
Sports television
Concept development
Year three
Your final year is split into two strands - a major practical development project and a written dissertation. The practical project has many possibilities including script development, research portfolio, directing and producing. This will encourage you to work professionally and become industry ready. The written dissertation will develop your critical and intellectual skills, and will allow you to demonstrate your expertise in a specific area of television industry, form or content.
Research practice
Professional development
Literature review
Professional practice
Dissertation
Critical development
Facilities
Our technical facility mirrors industry standards. During term-time, our facilities and kit stores are open to our students from 9am to midnight (weekdays) and on Saturdays.
You'll have access to:
A large TV studio with three studio cameras and a 4 input Tricaster Ultra HD gallery facility with Chromatte grey screen, blue/green screen and full lighting rig
Three animation software studios containing powerful Dell Precision Workstations for 2D (TV Paint) and 3D (Maya, Nuke) work with Cintiq 27" QHD displays
Ten Mac Pro edit suites with Avid Media Composer, Adobe CC, Final Cut Pro and Da Vinci Resolve - network linked to Avid Nexis shared storage
35-seat Production Hub for post production software training equipped with Apple iMacs and creative software including Avid Media Composer, Adobe Creative Cloud, Final Cut Pro, Da Vinci resolve and Pro Tools. Production management software including Movie Magic scheduling and budgeting is also included on these machines
Xsens motion capture
Specialist grading suite featuring DaVinci Resolve and 4K preview screen
Three post-production audio suites and dubbing theatre equipped with Pro Tools HD plus access to mics, foley traps and props
Digital cameras (HD to 4K) include RED, Sony, Canon, Blackmagic, Panasonic plus Odyssey 7Q+, alongside Arri and Bolex 16mm film cameras.
A wide range of hot and cold lighting equipment is available, including Blondes, Red Heads, Dedo, Kino Flo and LED lights
Grip and gimbal systems available include Glidecam 2000 Pro and V8, Free-Fly Movi M5, Wally Dolly, Indie Dolly, PD1 Dolly, Spider Dolly, Koolertron Sliders, Libec and Camcrane Jibs
Audio devices including 633 Sound Devices mixers, Edirol recorders, radio mikes and an extensive range of dynamic microphones
129-seat cinema, with Christie M Series HD projection and 7.2 surround sound
Staff
Our staff are academics and industry professionals, providing you with the best theoretical and practical knowledge you'll need to work in television. They come from a range of backgrounds in television, film, production, screenwriting, development, directing and research, offering you support every step of the way. We also have a wide range of contacts with television industry specialists who participate in our visiting speaker series.
Assessment
Continuous assessment with no formal examinations
Visual, verbal and written assignments
Dissertation and practice project in your final year
Careers
Television writing
Research for television
TV production and/or direction
TV sales marketing and distribution
Content development
Research, teaching or postgraduate study
Graduate destination
Assistant Director: Game of Thrones
Camera Assistant: Rush, Atlantis, Silent Witness
Production Coordinator, Two Four
Senior Editor, Contra Agency
Technical Operator, Crow TV
Assistant Producer, Telegraph Group
Production Secretary, Wall to Wall television
Production Assistant: Made in Chelsea, Great British Bake Off
Student mentor scheme