UCAS Code

09X2

Location

Penryn Campus

Length

3 years full-time

Direct line

01326 254350
Discover the transformative and dynamic landscape of television, from new drama and factual programming, to streamed shows and live content. You'll learn how to think about television, how to make it, and how to find an audience, all within a specialist facility with working industry professionals.
Join the ranks of the industry's next innovators, from writers, researchers, directors and analysts, to cinematographers and sound designers. Immerse yourself in extensive craft skills tuition, live job opportunities, work placements, a vibrant visiting speaker series, master classes and a supervised final year major project.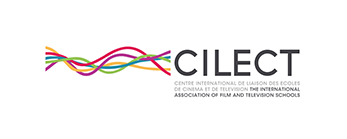 Benefits
Final year industry mentor scheme
Opportunities for international study
Live briefs with industry clients
Using industry-standard software
A vibrant visiting speaker programme
How the course is taught
How you'll spend your time 
| | | | |
| --- | --- | --- | --- |
| Year | Time spent in timetabled teaching and learning activity | Time spent in guided independent study | Time spent on placements |
| 1 | 36% | 64%  | 0%  |
| 2 | 35% | 65%  | 0%  |
| 3 | 17% | 83%  | 0%  |
How you'll be assessed 
| | | | |
| --- | --- | --- | --- |
| Year    | Assessment by written exams                                                         | Assessment by practical exams                           |  Assessment by coursework      |
| 1 | 0% | 0%  | 100%  |
| 2 | 0% | 0%  | 100%  |
| 3 | 0% | 0%  | 100%  |
What you'll do
Year one
You'll study some of the most exciting and groundbreaking television dramas and documentaries. You'll also learn about how particular industry environments such as Public Service Broadcasting, online platforms, and cable and subscription television produce, commission and broadcast certain types of content. You'll then go on to develop your skills in writing for television, learn about the rigorous process of researching for television series, and produce your own television content.
Television histories: industries & innovations
Introduction to television practice
Researching for television
Television criticism & analysis: reading the screen
Producing television formats
Screenwriting for television
Year two
You'll be immersed in the study of TV series and serial forms, from crime and thriller, sci-fi and fantasy, to natural world or social documentary. Through a lecture and screening series, you'll be encouraged to nurture your expertise in specific forms and will work with a team to develop both a TV drama series and a documentary. You will also be introduced to subject specialisms such as comedy writing, audience research and analysis, directing TV drama, sales, marketing and distribution, and concept development for television.
Television drama
Television's new platforms & new audiences
Directing television drama
Scripted television: comedy & drama
Television realities
Television sales, distribution & marketing
Sports television
Concept development
Year three
Your final year is split into two strands - a major practical development project and a written dissertation. The practical project has many possibilities including script development, research portfolio, directing and producing. This will encourage you to work professionally and become industry ready. The written dissertation will develop your critical and intellectual skills, and will allow you to demonstrate your expertise in a specific area of television industry, form or content.
Research practice
Professional development
Literature review
Professional practice
Dissertation
Critical development
Facilities
Our technical facility mirrors industry standards. During term-time, our facilities and kit stores are open to our students from 9am to midnight (weekdays) and on Saturdays.
You'll have access to:
A large TV studio with three studio cameras and a 4 input Tricaster Ultra HD gallery facility with Chromatte grey screen, blue/green screen and full lighting rig
Three animation software studios containing powerful Dell Precision Workstations for 2D (TV Paint) and 3D (Maya, Nuke) work with Cintiq 27" QHD displays
Ten Mac Pro edit suites with Avid Media Composer, Adobe CC, Final Cut Pro and Da Vinci Resolve - network linked to Avid Nexis shared storage
35-seat Production Hub for post production software training equipped with Apple iMacs and creative software including Avid Media Composer, Adobe Creative Cloud, Final Cut Pro, Da Vinci resolve and Pro Tools. Production management software including Movie Magic scheduling and budgeting is also included on these machines
Xsens motion capture
Specialist grading suite featuring DaVinci Resolve and 4K preview screen
Three post-production audio suites and dubbing theatre equipped with Pro Tools HD plus access to mics, foley traps and props
Digital cameras (HD to 4K) include RED, Sony, Canon, Blackmagic, Panasonic plus Odyssey 7Q+, alongside Arri and Bolex 16mm film cameras.
A wide range of hot and cold lighting equipment is available, including Blondes, Red Heads, Dedo, Kino Flo and LED lights
Grip and gimbal systems available include Glidecam 2000 Pro and V8, Free-Fly Movi M5, Wally Dolly, Indie Dolly, PD1 Dolly, Spider Dolly, Koolertron Sliders, Libec and Camcrane Jibs
Audio devices including 633 Sound Devices mixers, Edirol recorders, radio mikes and an extensive range of dynamic microphones
129-seat cinema, with Christie M Series HD projection and 7.2 surround sound
Staff
Our staff are academics and industry professionals, providing you with the best theoretical and practical knowledge you'll need to work in television. They come from a range of backgrounds in television, film, production, screenwriting, development, directing and research, offering you support every step of the way. We also have a wide range of contacts with television industry specialists who participate in our visiting speaker series.
Assessment
Continuous assessment with no formal examinations
Visual, verbal and written assignments
Dissertation and practice project in your final year
Careers
Television writing
Research for television
TV production and/or direction
TV sales marketing and distribution
Content development
Research, teaching or postgraduate study
Graduate destination
Assistant Director: Game of Thrones
Camera Assistant: Rush, Atlantis, Silent Witness
Production Coordinator, Two Four
Senior Editor, Contra Agency
Technical Operator, Crow TV
Assistant Producer, Telegraph Group
Production Secretary, Wall to Wall television
Production Assistant: Made in Chelsea, Great British Bake Off
Student mentor scheme