Distinguished Professor of Film Practice at Falmouth University
Distinguished Professor of Film Practice Mark Jenkin is a filmmaker based in West Cornwall.
He has has worked at Falmouth University for over a decade, teaching cinematography, narrative and experimental filmmaking within a number of departments in addition to supervising student projects in the School of Film & Television.
He wrote and directed the film Bait (2019), which earned him a BAFTA Award for Outstanding Debut by a British Writer, Director or Producer. Bait went on to become the most successful Cornish film ever at the global box office, and a significant breakout arthouse hit. The film was distributed by the British Film Institute (BFI), played 380 screens over a six month period in the UK, and grossed £532,000 at the UK domestic cinema box office from around 74,000 admissions. Falmouth University was involved in this production - supporting student trainee positions and student and staff visits to set, post production support and the provision of a Making Of film. 
Mark's follow-up feature film Enys Men, produced by fellow School of Film & Television lecturer Denzil Monk, wrapped principal photography in spring 2021 and completed post-production at Falmouth University in November 2021. A supernatural horror film set on an island off the Cornish coast, due for release in late summer 2022, this latest film is a coproduction with Film4, with Falmouth University's Sound/Image Cinema Lab an equity partner in the film together with Film4 and private financiers. 
Mark's work is visually and narratively distinctive and he embodies the 'Doing it Differently' narrative of Falmouth University, with his last four films being shot on a hand cranked, 16mm camera, with the celluloid for Bait hand-processed by Mark in his Newlyn studio. His last five films - including the feature films Enys Men (2022), Bait (2019), Happy Christmas (2013), the featurette Bronco's House (2015) and the short film Hard, Cracked the Wind (2019) - involved students, graduates and staff from Falmouth University in a range of capacities. This has included paid creative trainee positions in professional roles, student and graduate work placements and experience, and student and staff set visits. This involvement has been supplemented by masterclasses, events, screenings and teaching that have wrapped around Mark's practice. 
His contribution to the Sound/Image Cinema Lab (SICL) at Falmouth University has resulted in professional level learning experiences for a large number of undergraduate and postgraduate students, in addition to graduates and staff. These experiences have accelerated these individuals professional development and resulted in increased attainment on SoFT courses at Falmouth University for those who have undertaken them.
The coupling of storytelling centred in geography and tackling themes of social injustice with an innovative and bold practice has resulted in global exposure, furthered by a welcome return to music video, having worked with artists including Gwenno, Flyte, BICEP and most recently Radiohead's Jonny Greenwood and Thom Yorke's on their latest project, The Smile. His use of 8mm and 16mm celluloid has been mirrored in the School of Film and Television for a number of years, with students having contributed to the Kodak Film Challenge since 2019 and making use of the ARRI Alexa SR3 16mm film camera, used by Mark in the production of his short film Hard, Cracked the Wind.
In his role as Distinguished Professor, Mark collaborates with academics and students on teaching programmes and research as part of the Sound/Image Cinema Lab, in a capacity that sits around his professional practice commitments through masterclasses, screenings and feedback of student work. His experience across a number of roles – as a writer, director, cinematographer, editor and composer – and across a range of work – fiction, documentary, experimental film, screenwriting and music video – speaks to all pathways within the school, and in terms of wider transdisciplinary collaboration across the wider university.
External Links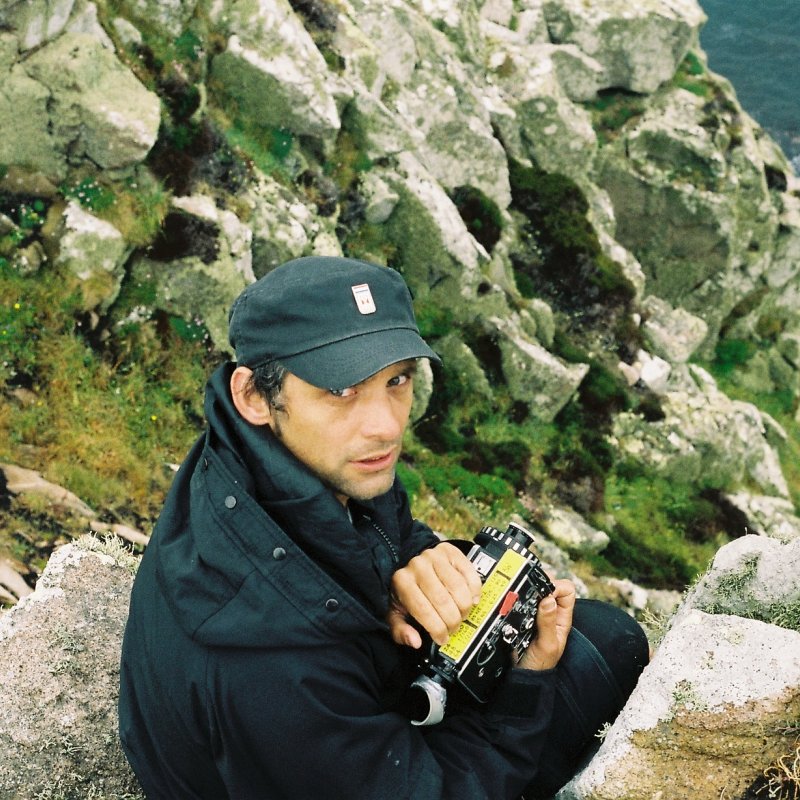 Contact details