Television BA(Hons)
Discover how to create everything from high-end dramas with full scale crews through to fast moving documentaries, and innovate your storytelling across classic and emerging platforms.
Key details
| | |
| --- | --- |
| Location | Penryn Campus |
| Course Duration | 3 years |
| Attendance | Full-time |
| UCAS code | 09X2 |
| Contact | 01326 254350 |
Introduction
You'll learn to tell stories in an inventive and meaningful way, within a specialist facility, working with industry professionals. A focus on narrative, craft and practical making, alongside critical thinking, will help you develop the skills needed to succeed in the fast moving television industry.
You will:
Work on professional commercial briefs with MAYN, our award-w

inning in-house creative agency.

 

Benefit from opportunities for industry-based placements and work experience.

 

Attend masterclasses, this year these have included showrunners, Emma Frost and Matthew Graham; directors Sam Masud, Stroma Cairns and Jon East, director of Killing Eve and Lost in Space; and Otto Bathurst, director of Black Mirror and Peaky Blinders.

Have the opportunity to apply for The Hothouse, a placement with the acquisitions team at NBCUniversal in London.

Study in a facility that's part of CILECT, the global association of the world's best film, television and animation schools.
This course is industry recognised by ScreenSkills, the industry-led skills body for the UK's screen-based industries, and carries the ScreenSkills Select quality-mark which indicates courses best suited to prepare students for a career in the screen industries.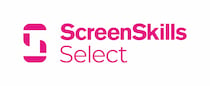 Covid-19 update
In response to the Covid-19 pandemic, we have reviewed and made changes to our courses to provide flexible, blended delivery that offers high-quality digital engagement and access to face-to-face teaching in our facilities. You can see how your course may be adjusted by viewing the changes for the current academic year by visiting our welcome letters & latest course updates pages
What our graduates do
Students from the School of Film & Television have worked as an Assistant Director on Game of Thrones, Camera Assistant on Rush, Atlantis and Silent Witness, Assistant Producer for the Telegraph Group, Production Coordinator for Two Four, and Production Assistant on Made in Chelsea and The Great British Bake Off.
What's more, our Fellow is alumnus Toby Haynes, Director of Black Mirror: USS Callister, Jonathan Strange & Mr Norrell, Sherlock and Doctor Who.
Course details
What you'll learn
Throughout this Television degree, you'll be making, writing, collaborating and learning your craft. You can be creative, professional, technical and original, shaping your own pathway to suit you and your infinite uniqueness. You'll also learn to present and pitch yourself as a creative practitioner in and outside the evolving film and television industries. 
By studying documentary, you'll find out more about yourself, your creative voice, how to research characters, and the building blocks of story. You'll also take on a professional crew role in a studio environment as you learn about drama. Through these disciplines, and in particular though screenwriting, you'll keep the idea of story at the centre of everything you do. Your evolving craft skills will improve the production values of your projects and develop a highly valuable and employable skillset.
Modules
Origin
Discover the heart of the story with a short-form documentary piece.
Bootcamp
Learn the creative and technical aspects of craft skills within cinematography, sound and post-production.
Backdrop
Grasp the essential principles and foundations behind television.
Telling Tales
Place story at the centre of the creative process and write a short original script.
First Positions
Work within a full-scale professional crew following industry protocols to bring a short drama script to life.
Building on your first year, you'll develop specialist craft and content creation skills; reinforcing documentary and drama foundations will form a basis for all other disciplines. With employability placed front and centre, you can tailor your experience to your career ambitions. We'll also develop your critical thinking and research skills with a mix of integrated and standalone theory work.
You'll have the chance to build your storytelling skills, choosing to specialise in screenwriting and/or content creation. Possible outputs will include branded content, commercials, music, sports, social media and online platforms. There'll also be opportunities for live briefs, cross-course collaboration, work placements, studying abroad and possible paid internships.
Modules
Impact
Develop the techniques of creative non fiction to create impactful documentary projects
Artistry
Respond to a brief to create innovative content that will go beyond the conventional.
Makers or Writers (choose one)
Create original drama content either as a 'maker' (eg. producer, director, cinematographer, sound, editor etc) or as a screenwriter developing your independent and unique voice.
Inception
Develop essential research and critical thinking skills and start to apply these to your own unique research interests.
Blue Skies
Understand the marketplace for both you as a working professional and for your projects; seek funding, find an audience, and achieve greater acclaim.
Agency or Room (choose one)
Work with an external client to create distinctive content for a professional brief or explore an industry-style writers' room to create and collaborate on a terrestrial or streaming television series.
With our support, you'll choose your own practice projects and research topic. You can direct your skills towards a focused final portfolio, perhaps as a director or cinematographer. Or you can opt for a wider skill set, taking different roles across a number of projects, for example as a writer/director, a producer/first assistant director, editor/sound designer, cinematographer/colour grader, or any other combination. You'll even work with specialist mentors for your final practical output.
For your chosen research topic, you can produce an extended piece of academic writing (particularly helpful for postgraduate study) or express your critical thinking and development via alternative assessment, such as a video essay.
Modules
Realisation
Realise your unique research topic in a choice of outputs.
Dare
Take risks without fear of failure; your ambition will be rewarded.
Showcase
The grande finale; your graduation project/s will combine all aspects of the course to date and will see you graduate with a portfolio suitable for entry into industry, post-grad study or a myriad of other industries to suit who you've become through your three years with us.
The modules above are those being studied by our students, or proposed new ones. Programme structures and modules can change as part of our curriculum enhancement and review processes. If a certain module is important to you, please discuss it with the Course Leader.
From module information to course aims and assessment criteria, discover the full course details
We are making changes to our curriculum framework for courses starting in 2022. Modest amendments to our course module structure will provide you with new opportunities to collaborate and co-create with students from across disciplines during your studies.
This course page will be updated when these changes have been finalised and applicants will be notified.
How you'll learn
As part of BA Television, you'll learn through doing, critiquing, and doing again. You'll understand the power of story and how to harness it, how your work fits within the ever-evolving industry and the impact it can have on the world. You'll tackle live briefs from industry clients, have the chance to study abroad, and learn from a specialist mentor. Student placements provide a range of professional opportunities. Regular learning will come from our hands-on workshops, interactive lectures, inspiring screenings and visiting speakers. 
Industry insights have come from visiting speakers such as Otto Bathurst (Director, Robin Hood, Peaky Blinders) James Hawes (Director, Black Mirror, Genius, Penny Dreadful), Ashley Bond (Camera Dept, Game of Thrones, Mr Selfridge), Phillippa Giles (Exec Producer, Delicious, Silent Witness, Luther) and Emmy award-winning sound mixer Graham Wild (Planet Earth, Blue Planet, The Hunt). 
How you'll spend your time
Year

Timetabled

teaching and

learning

activity

Guided

independent

study

1

44%

56%

2

45%

55%

3

31%

69%
How you'll be assessed
| Year | Written exams | Practical exams | Coursework |
| --- | --- | --- | --- |
| 1 | 0% | 20% | 80% |
| 2 | 0% | 100% | 0% |
| 3 | 0% | 75% | 25% |
The above percentages relate to 2019/2020 data.
Assessment methods
Portfolios.

 

Presentation and pitching skills.

 

Audio-visual and written assignments.

 

Presentation, 

practice 

portfolio and extended research project 

in your final year.

 
Staff
Our industry professional staff have backgrounds in television drama and documentary, producing, directing, screenwriting, cinematography and research. Their award-winning work has appeared on Netflix, BBC, Channel 4 and in cinemas.
Some members of staff only teach on specific modules, and your course might not feature every member shown here.
Facilities
129-seat cinema, with Christie M Series 2.5k projection and 7.2 surround sound.
Four large production studios
Production Studio 1:  multipurpose studio equipped with three Sony HXC-FB80 studio cameras, chromatte grey screen and full lighting rig. Integral live gallery including 4-input Tricaster Ultra HD production system.
Production Studio 2: multipurpose studio and support area for studio 1.
Production Studio 3: multipurpose studio with lighting rig.
Production Studio 5: Specialist green screen studio with infinity cove & 360 degree subject lighting rig. Access to Xsens motion capture kit and VR/AR/MR equipment.
Nine Mac Pro edit suites with Avid Media Composer, Adobe Creative Cloud Suite & Da Vinci Resolve
Two specialist grading suites featuring DaVinci Resolve and 4K preview screens.
Two 28-seat 'Post Hubs' for post-production software training, equipped with dual screen Apple iMacs. Software available includes Avid Media Composer, Adobe Creative Cloud, Da Vinci resolve and Pro Tools. Production management software is also available.
25-seat dubbing theatre with Avid S6 mixing desk and Pro Tools Ultimate.
Three further post-production audio suites – all equipped with Pro Tools Ultimate.
Foley/ADR suite with access to a wide range of mics, foley traps and props.

All post-production suites network-linked to Avid NEXIS shared storage system for seamless access and integration of projects.

Digital cameras (HD to 4K) including Arri Alexa, RED, Sony, Canon, Blackmagic, Panasonic, and Arri SR3 and Bolex 16mm film cameras. Odyssey 7Q+ External Recorders are also available.

Wide range of hot and cold (LED) lighting equipment including systems by Arri, Dedo & Kino Flo alongside traditional blondes & red heads.

Grip and gimbal systems available include Free-Fly Movi M5, Wally Dolly, Indie Dolly, PD1 Dolly, Koolertron Sliders, Glidecam 2000, Libec and Camcrane Jibs.

Audio equipment includes Sound Devices 633 mixers, recorders and an extensive range of microphones.

Four animation software studios containing powerful Dell Precision Workstations with Cintiq 24" & 27" pen displays. Software available includes Autodesk Maya (3D), TV Paint (2D) and Foundry Nuke Studio (VFX Compositing), alongside Adobe Creative Cloud Suite.

Dedicated stop-motion animation studio equipped with Canon EOS camera bodies, Nikon lenses, manfrotto grip and Dragonframe capture software.
How to apply
Apply via UCAS
Ready to join us? If you're applying through UCAS Apply and Track, you'll need to reference the university and course codes below. 
University code: F33
Course code: 09X2
Applying as an international student? 
International students can apply for a course through UCAS, via an agent or directly with the university. For more information about how to apply as an international student, visit our International applications page.

 
We consider all applications on their own individual merit and potential. We invite all applicants to an interview day or audition to give them the opportunity to demonstrate this along with what inspires and motivates them in their field. Applicants will also be able to show their portfolio or give a performance depending on the course. We welcome applications from all subject backgrounds, whether you've specialised in STEM, the arts or humanities.
As a guide our typical offer at undergraduate level is 104 – 120 UCAS Tariff points, primarily from Level 3 qualifications such as but not limited to A-levels, a BTEC Extended Diploma or a Foundation Diploma.
For applicants whose first language is English we require you to have or be working towards GCSE English Language Grade 4 (C), or equivalent.
If English is not your first language you will need to meet the same standard, which is equivalent to the IELTS Academic 6.0 overall score, with at least 5.5 in Reading, Writing, Speaking and Listening. We accept a range of in country equivalencies and approved tests.
If you need a student visa to study in the UK, you'll need to take a recognised language test that is approved and vouched for by the University. You can read our English Language Requirements for more information.
UK applications: 29 January 2021 (for equal consideration)
Late applications will be considered if there are places available.
International fee payers can apply throughout the year. But we recommend applying as early as possible, to make time for visa and travel arrangements.
What we're looking for
We want someone who:
Has something to say and is passionate about telling meaningful stories.
Engages with some of television's many forms.
Understands the importance of critical thinking.
Can communicate, self-motivate, work well in a team, and never give up.
Fees, costs & funding
Tuition fees
£9,250 per year - full-time UK/EU
£16,000 per year - full-time international
£9,250 per year - full-time UK
£16,950 - full-time EU
£16,950 - full-time international
Tuition fees are set annually and are subject to review each year. The University may therefore raise tuition fees in the second or subsequent years of a course, in line with inflation and/or the maximum permitted by law or Government policy. Students will be notified of any changes as soon as possible. 
Typical course costs
£50 - Recurring annual costs
£50 - One off costs for the course duration (compulsory trips, final portfolios or shows, etc)
£650 - Optional study visits and placements for the course duration
If you need to bring equipment or materials with you, these will be outlined in your Welcome Letter
The figures above don't include accommodation and living costs
Funding
For information about funding available, please visit our undergraduate funding page.
Ask a student
What better way to find out about life at Falmouth University than by asking our current students?  
From course details, our facilities and the local area to the social scene and settling in, our students are ready and available to answer any questions you might have. Simply set up your account, send them a question and they'll get back to you within 24 hours.
Virtual Open Days & online events
See how we turn real industry experience into real careers.
Experience Falmouth