Media Equipment and Facilities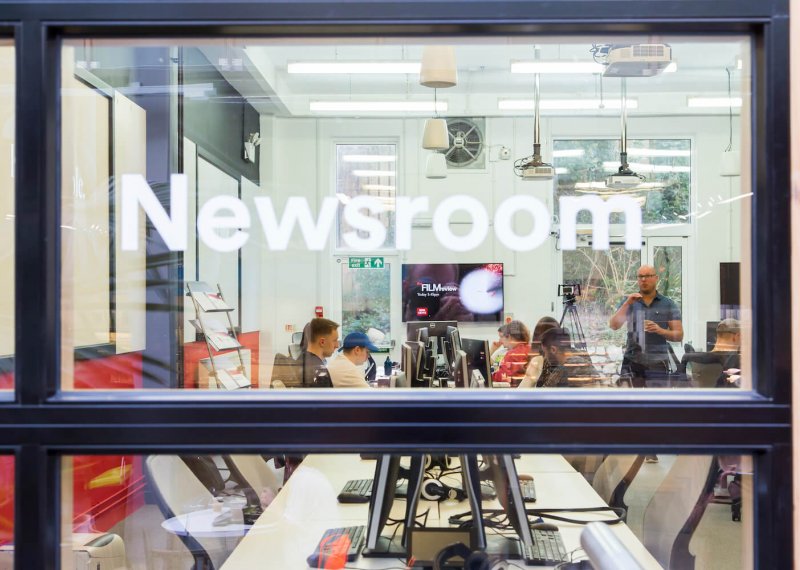 Our industry-level facilities offer everything you need to practice and produce animation, digital games, film, TV, radio and print media.
Our spaces
Animation studios
Our four animation software studios offer powerful Dell Precision Workstations with Cintiq 24" & 27" pen displays and industry-standard software including Autodesk Maya (3D), TV Paint (2D) and Foundry Nuke Studio (VFX Compositing) and Adobe Creative Cloud Suite.
Students also have access to a dedicated stop-motion animation studio equipped with Canon EOS camera bodies, Nikon lenses, Manfrotto grip and Dragonframe capture software; specialist green screen, Xsens motion capture kit and VR/AR/MR equipment.
The Newsroom
The Newsroom on Falmouth Campus is equipped with thirty PCs with industry-standard hardware and software; video cameras and audio recording equipment; high-end audio and video edit and manipulation software; fast and robust server and media sharing facilities; international, national and local news ingestion subscriptions; teleprompt and green-screen video facilities; field and hand-held recording equipment; dedicated vocal booth, photo, audio and professional radio studio facilities; and live news broadcast facilities. It also has four display projectors for presentation and media sharing, large screen TVs to view and analyse journalistic content and an external broadcast platform for use during news bulletin creation.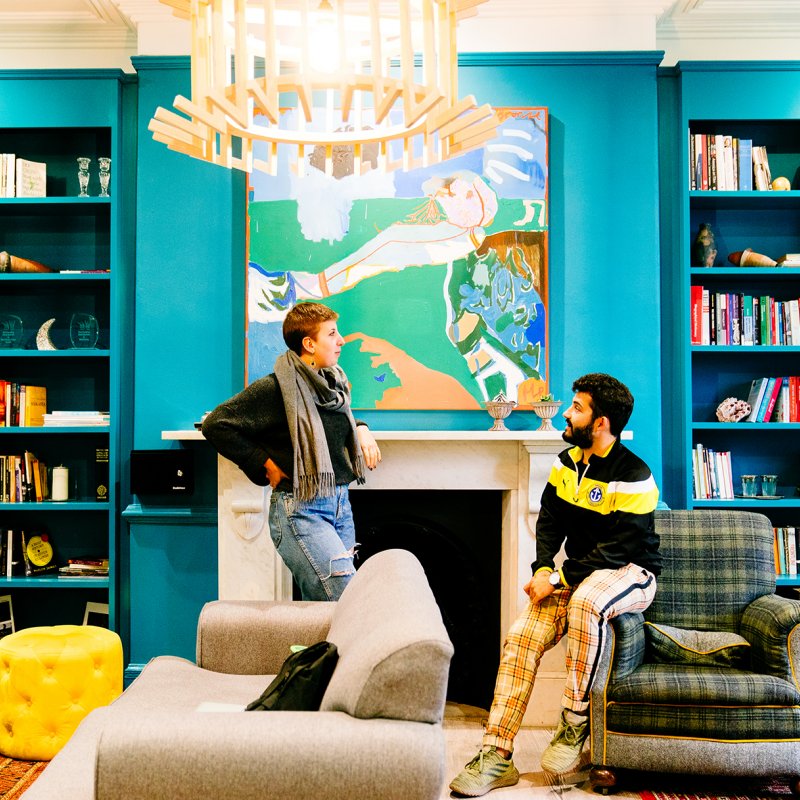 The Lighthouse 
The Lighthouse on Falmouth Campus is a plush writers' room with mid-century modern furniture, plants, books, décor and art and even a chaise longue. Inspired by modernist author Virginia Woolf, it's the perfect space in which to pen your work-in-progress, get your head down for assignments, or mull over ideas with friends over a cup of free tea or coffee. The Lighthouse also lends itself to our writer in residence workshops and a range of other author and journalist events.
The Soundhouse
The Soundhouse on Falmouth Campus is a purpose-built, standalone professional radio control room for broadcast radio production, multi-mic interviews and podcast recordings. It is equipped with an Axia digital desk, Zetta playout and scheduling systems, and Burli newsfeed systems- all on PC platforms There are multimedia/bluetooth playout facilities, phone-in services and full self-op radio opportunities. The studio area hosts two interview microphones, headphones and a control room.
Cinema & library 
Our 129-seat cinema has Christie M Series HD projection (as used in Vue cinemas), 7.2 surround sound and Blu-ray capability. It plays host to film screenings, public events and the School of Film and Television guest lecture series. 
Within our media, fim and tv library we have over 8,600 DVDs and Blu-rays as well as online streaming options.
Production studios
We have three production studios as well as a specialist green screen studio with infinity cove, 360 degree subject lighting rig, Xsens motion capture kit and VR/AR/MR equipment.
Production Studio 1 is a 154m² multipurpose studio equipped with three Sony HXC-FB80 studio cameras, chromatte grey screen and full lighting rig and an integral live gallery including 4-input Tricaster Ultra HD production system. Production Studio 2 is a multipurpose studio and support area for Studio 1. And Production Studio 3 is a multipurpose studio with lighting rig and daylight shooting capability.
Post-production suites
Our audio and visual editing suites include; Nine Mac Pro edit suites with Avid Media Composer, Adobe Creative Cloud Suite & DaVinci Resolve, two specialist grading suites featuring DaVinci Resolve and 4K preview screens, a Foley/ADR suite with access to a wide range of mics, Foley traps and props, three further post-production audio suites – all equipped with Pro Tools Ultimate and a 25-seat dubbing theatre with Avid S6 mixing desk and Pro Tools Ultimate.
All post-production suites are network-linked to Avid NEXIS shared storage system for seamless access and integration of projects.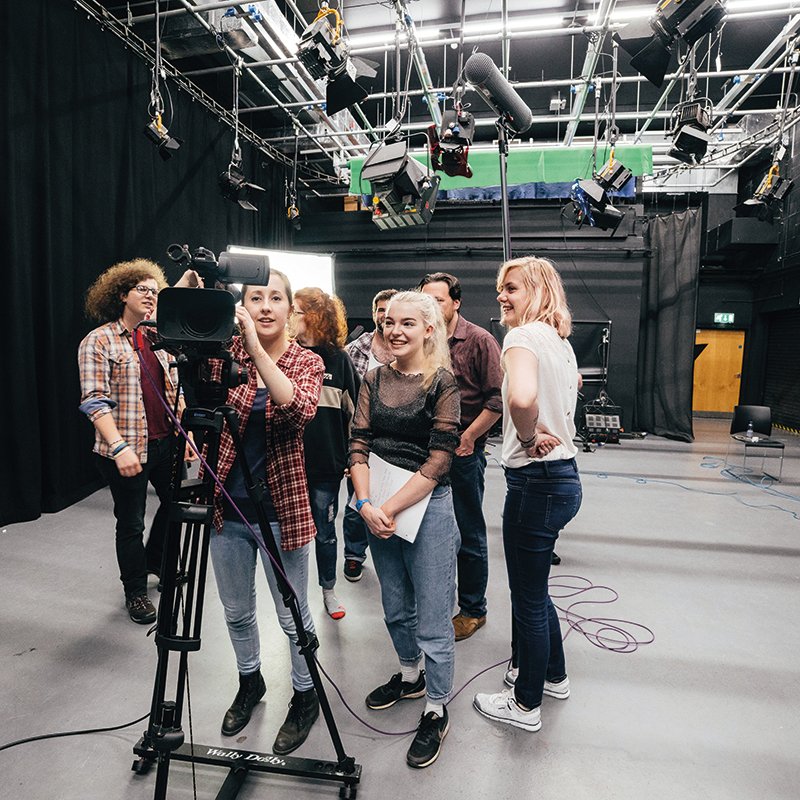 Wednesday Open Workshops
Our workshops are a fantastic way for students to explore the industry-standard facilities across the University, add a valuable skill to their CV, build on an existing hobby and meet some new faces.

All workshops are free of charge and open to all students from all disciplines at Falmouth University.