Our industry-level facilities offer everything you need to practice and produce animation, digital games, film, TV, radio and print media.
Our award-winning Technical & Craft Team are the lifeblood of our facilities and have all come from professional careers in industry, from DoP, location sound recordist and Gaffer to VFX Artist, Editor, Colourist and Dubbing Mixer. They also work professionally outside the University so you can be confident that the craft skills you are taught are at the forefront of current industry practice.
During term-time, the School's facilities and kit stores are open to our students from 9am to midnight and on Saturday.
Our facilities include:
Production Studio 1: 154m² multipurpose studio equipped with three Sony HXC-FB80 studio cameras, chromatte grey screen and full lighting rig. Integral live gallery including 4-input Tricaster Ultra HD production system.

Production Studio 2: multipurpose studio and support area for Studio 1.

Production Studio 3: multipurpose studio with lighting rig and daylight shooting capability.

Specialist green screen studio with infinity cove & 360 degree subject lighting rig. Access to Xsens motion capture kit and VR/AR/MR equipment.
Digital cameras (HD to 4K) including Arri Alexa, RED Dragon, Sony FS7 and A7S, Canon C100, C500 and XF305, Blackmagic Cinema, Panasonic GH4 plus Odyssey 7Q+ External Recorders Film cameras including Arri SR3, Bolex 16mm film and Super8 cameras.

Industry standard audio equipment including Sound Devices 633 mixers, recorders and an extensive range of microphones.

Wide range of hot and cold (LED) lighting equipment including systems by Arri, Dedo & Kino Flo alongside traditional hot lights such as blondes & red heads.

Grip and gimbal systems available include Free-Fly Movi M5, Wally Dolly, Indie Dolly, PD1 Dolly, Koolertron Sliders, Glidecam 2000, Libec and Camcrane Jibs.
Four animation software studios containing powerful Dell Precision Workstations with Cintiq 24" & 27" pen displays.

Software available includes Autodesk Maya (3D), TV Paint (2D) and Foundry Nuke Studio (VFX Compositing), alongside Adobe Creative Cloud Suite.

Dedicated stop-motion animation studio equipped with Canon EOS camera bodies, Nikon lenses, manfrotto grip and Dragonframe capture software.

Specialist green screen studio with infinity cove & 360 degree subject lighting rig.

Access to Xsens motion capture kit and VR/AR/MR equipment.
Two 28-seat 'Post Hubs' for post-production software training, equipped with dual screen Apple iMacs.

Software available includes Avid Media Composer, Adobe Creative Cloud, DaVinci Resolve and Pro Tools.

Production management software is also available.
Nine Mac Pro edit suites with Avid Media Composer, Adobe Creative Cloud Suite & DaVinci Resolve Two specialist grading suites featuring DaVinci Resolve and 4K preview screens.

All post-production suites network-linked to Avid NEXIS shared storage system for seamless access and integration of projects.
25-seat dubbing theatre with Avid S6 mixing desk and Pro Tools Ultimate.

Three further post-production audio suites – all equipped with Pro Tools Ultimate.

A Foley/ADR suite with access to a wide range of mics, foley traps and props.
Christie M Series HD projection (as used in Vue cinemas)
7.2 surround sound
129 seats
Blu-ray
We have over 8,600 DVDs and Blu-rays in our libary, which also offers online streaming.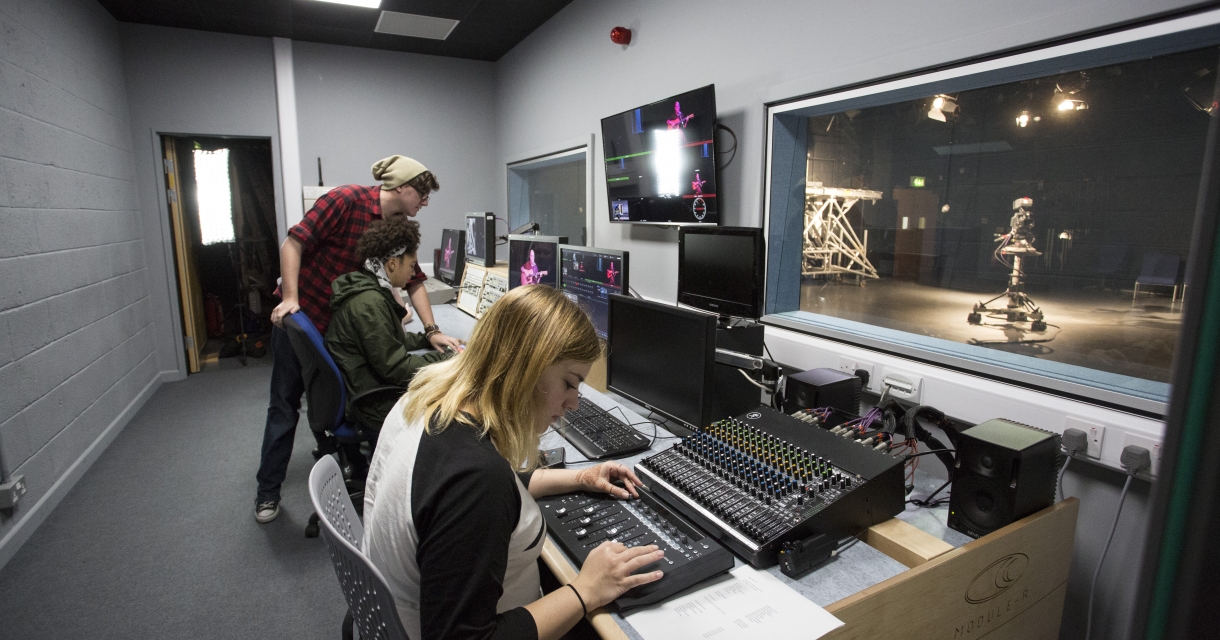 The School of Film & Television mirrors industry in terms of kit, workflow and capability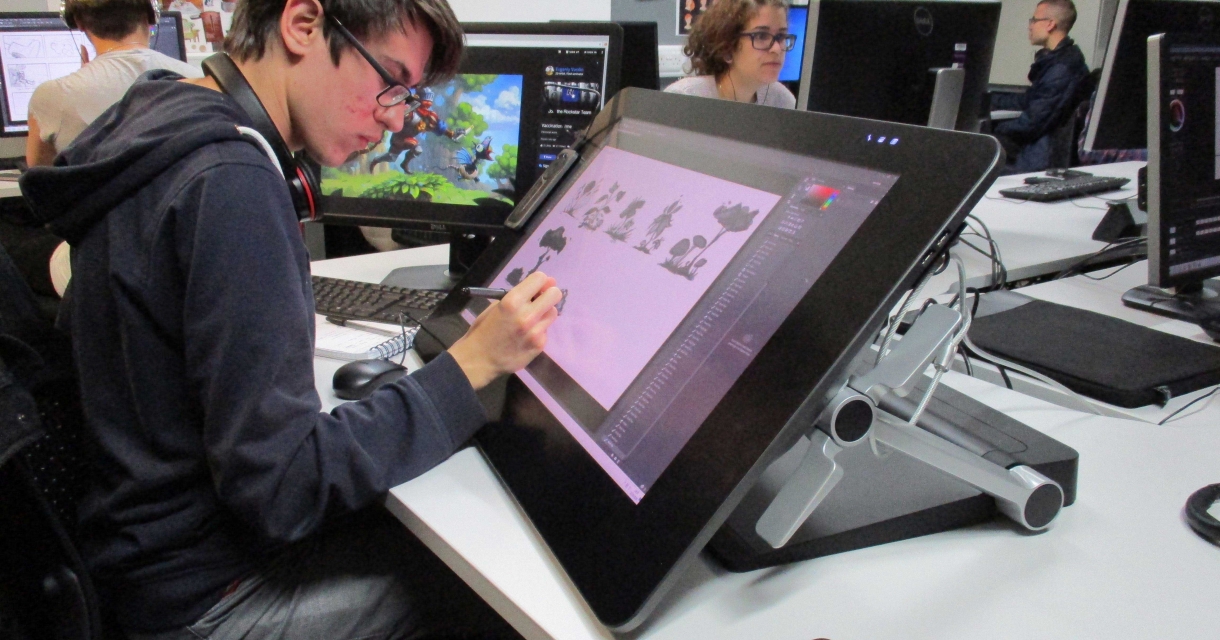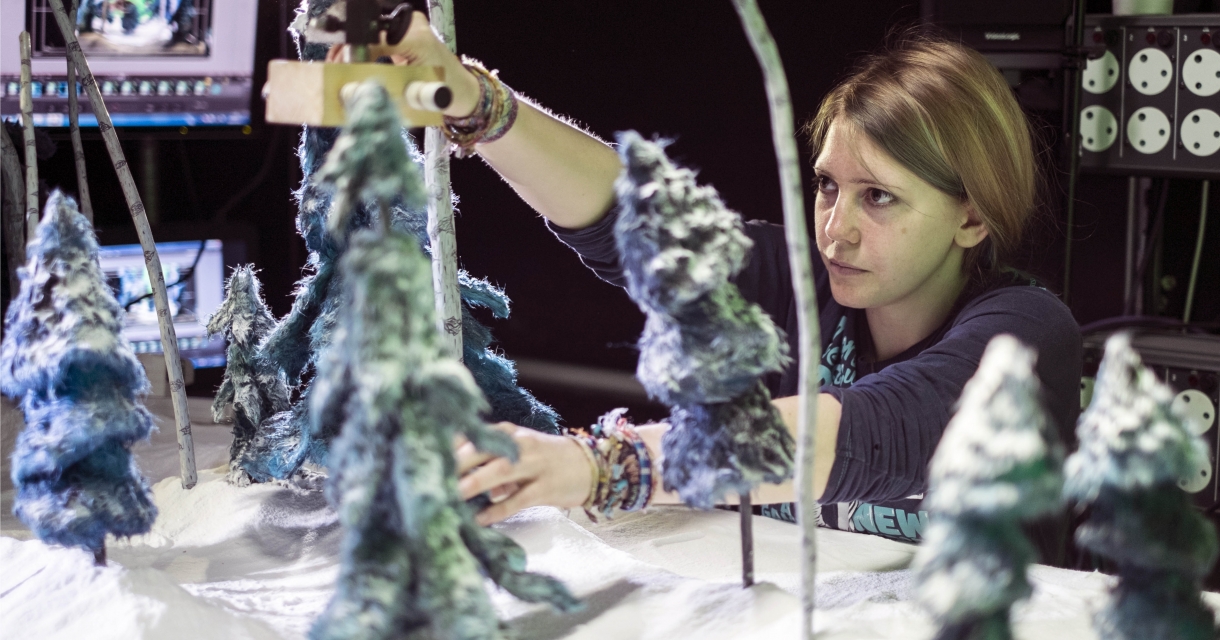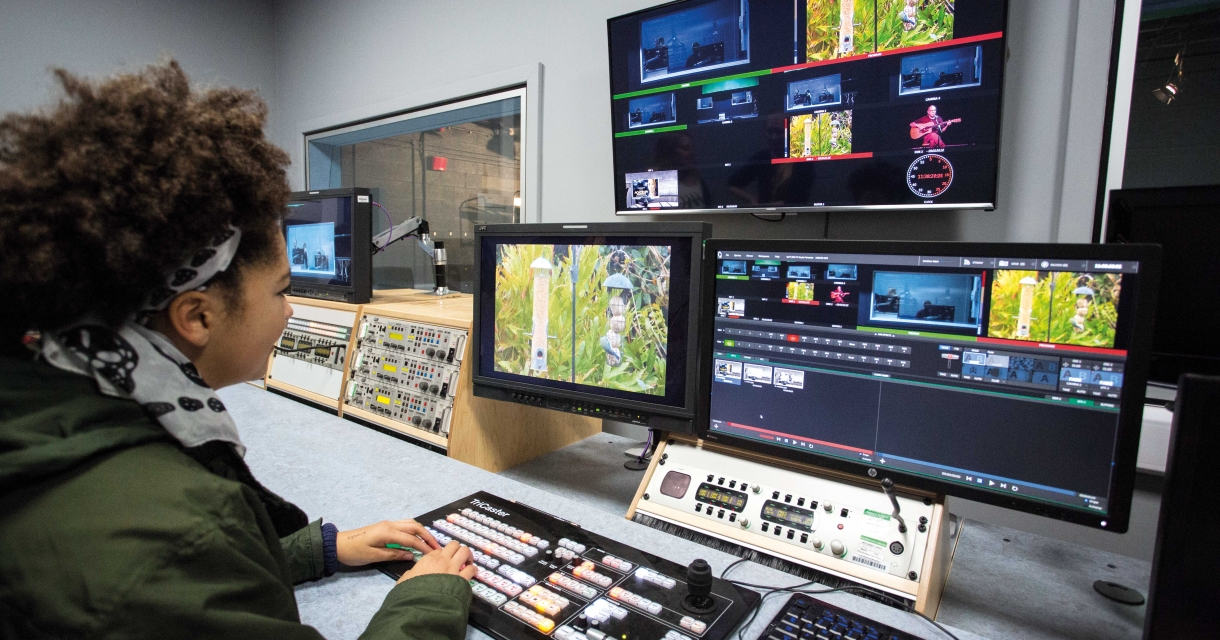 Vision mixing using Tricaster 460 video production system