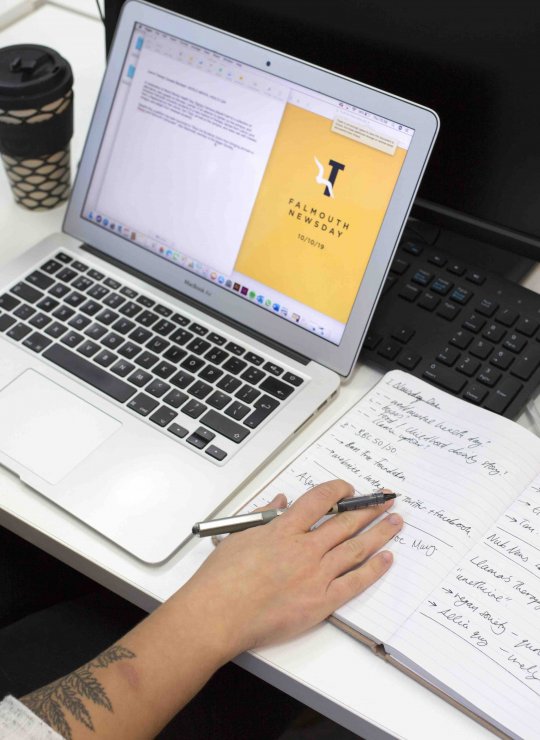 Journalism & Creative Writing BA(Hons)
Become a multi-skilled, passionate and ethically-driven journalist, writer and digital creative.
Key details
Course duration
3 years / 4 years
Attendance
Full-time / Professional Placement
Course overview
This Journalism & Creative Writing degree blends hands-on digital journalism practice with creative writing in a range of fictional and non-fictional contexts, including news, magazines, screenwriting, writing for games and children's fiction. You'll learn your journalism and creative writing craft from lecturers with real-world experience and develop the networking know-how to thrive in the media and creative industries.  
You will:
Develop the craft and critical skills to make you an adaptable multimedia writer, reporter and digital creative – with a professional portfolio to prove it 
Learn the professional, craft and business skills to set you up for career success whether as a freelancer, employee or founder of your own company  
Work on live briefs from our partners, with the opportunity to meet a range of working professionals and take up work placements in media or publishing 
Engage in study and debates around key ethical issues such as sustainability and inclusion
Have access to well-equipped studios and creative spaces to give you hands-on production skills  
Benefit from exposure to the complete spectrum of writing and audio-visual expertise; including active journalists, PR specialists, published authors, documentary makers, screenwriters, game writers and poets through our guest lectures and workshops 
BA(Hons) Journalism and Creative Writing course video
On this Journalism & Creative Writing degree, you'll have the opportunity to gain a BA(Hons) degree over three years or study Journalism & Creative Writing BA(Hons) with a professional placement option.
You will develop your professional and intellectual skills by exploring journalism and creative writing in a range of contexts and genres, and set your practice within the creative, ethical and legal frameworks of past and present practitioners.
As you progress, you will learn how to generate fresh ideas through experimentation, write for different readers and publishing platforms, solve problems, collaborate, research both professionally and academically, and promote your work to employers and audiences.
The first year introduces you to core skills and working methods you will apply throughout your studies, enabling you to express yourself in a supportive atmosphere. You will learn how and where to access key resources and practise fundamental research, critical-thinking and organisational skills.  
You will discuss examples of creative and journalistic writing and multimedia content, to provide a framework for your own practice and a context for experimentation. You will learn about the publishing business and explore broader issues in the media. 
Modules
Writing: Craft and Contexts
This module explores the practice of writing as a discipline and a craft, and asks you to debate ideas about writing, authorship, genre, creativity and audience.  
It enables the development of critical skills, strategies for writing to deadlines, and an understanding of the cultural context and traditions writers and readers work within. 
Mission Launch: The Reporter's Toolkit
Mission Launch aims to inspire your curiosity about the world around you, helping you to understand what news is, how to generate great story ideas and how journalists construct their stories.  
You will also practise interview techniques and be introduced to the codes of conduct which guide effective and ethical reporting, including the commitments to accuracy and sustainable newsroom practice. 
Digital News Lab: Audiovisual Storytelling 
This module equips you with the foundational craft skills and storytelling know-how needed to operate effectively in the digital news media environment, with an emphasis on mobile journalism and social media outputs.  
You will study and discuss current and recent audiovisual news stories to inform your understanding of these forms of journalism, and develop your creative practice in a series of hands-on multimedia skills workshops. 
Breaking the Rules: Remix and Writing Back 
This is a radical and 'rule-breaking' creative writing module in which you will be writing about, back to, and from texts of all kinds (including the written, spoken, and visual as well as poetry, fiction and non-fiction).  
This includes reversionary writing, collage, reviewing, adaptation, pastiche and parody, using texts as source material (thematically and literally), as well as critical responses. 
The Information Age: Exploring the Media Landscape 
The media world is constantly evolving in response to new technologies, laws, social attitudes and globalising commercial imperatives.  
This module introduces you to trends and debates which are shaping the way in which journalists and communications professionals operate, as well as key laws and regulations which both enable and constrain their freedom of expression. 
Publishing Studio: Technologizing the Word 
Publishing Studio will introduce you to a range of publishing and production methods and considerations. These might include book design, zine making, performance, exhibition and screen-based media.  
The workshops will encourage you to think about and to take part in publishing activities, such as typography, publishing software, binding and materiality, curation, exhibiting and performance. 
The second year supports you to build on the learning and creative confidence established in year one, offering the chance to explore other forms of non-fiction writing and choose specialist modules to suit your evolving interests, including screen writing and games writing.  
Collaborative working is a key theme - you will devise and produce an original magazine with peers, engage in a multimedia newsroom project, and apply your skills to a real-world brief alongside students from other subjects. 
Modules
Digital News Lab: Local is Global
This module develops your journalistic research, storytelling and editing skills and supports you as you take your reporting practice into new contexts.  
You will focus your work, individually and collaboratively, around a key current issue (agreed on by the class), with resonance both regionally and beyond, exploring the many connections between what happens locally and globally. Indicative themes include sustainability, housing and health. 
Creative Non-Fiction 
Creative Non-Fiction looks at how creative, journalistic and critical skills can be used to create essays, interviews, travel writing, psychogeography, reviews, journals, diaries, biography, autobiography and memoirs.  
The module will consider how the need or desire to convey factual information can be balanced with the creative potential of language narrative and form, and consider the ethical issues involved. 
Making Magazines 
Making Magazines introduces you to the business, editorial and technical skills involved in producing magazines for print and digital platforms.  
You will learn about the creative and commercial contexts in which magazines are produced, along with the processes involved in product planning, funding, promotion and distribution. Demonstration classes and associated learning materials will teach you how to use industry-standard publishing software. 
Collaboration
Join a project team drawn from courses across the institution that will focus on a "challenge brief" before working on a second brief set by course teams, closer to your original discipline.  
This module allows students to have a shared and reflective learning experience contributing to cross-disciplinary reflective collaborative practice and work. The module uses a Challenge-Based Learning (CBL) approach. 
Optional modules
Games
How do established narrative techniques apply and adapt to interactivity in the gaming world? What does it mean to write for an active audience? What new storytelling methods are evolving to account for player agency?  
You'll critically consider everything from small indie titles to AAA blockbusters, from mixed reality to immersive experiences, to help unpack writing and narrative design methods. 
Poetry
How does form influence the way we read or write poems? How do rhythm and  metre work? When is a poem not a poem? What does an editor actually do?  
In this module you will not only write your own poetry, but also give it a context within current poetry practice and 21st century publishing and performance. 
Satire & Scandal
In 1729 Jonathan Swift advocated that people 'eat unwanted and poor children'. He was writing satire that showed up poverty and inequality in a brutal, unforgiving light.  
Since then, shocking, scandalous and satirical texts have continued this work. This module will examine some of the texts that ripped apart societal taboos and held a light up to hypocrisy and humbug. 
Screenwriting
Study the craft and creativity of writing for the screen (cinema, television, online). You will form a Script Development Team responsible for the development of individual writing projects.  
You will work individually and in a 'Writers' Room'-style model. You will act as script editors as well as writers in order see projects through to completion. 
Fiction
Learn about characterisation, narrative structure and building language landscapes. Study published works to consider how fiction is made.  
You will be invited to explore the demands of the short story, the novella and the novel, and take your work into public contexts, either as submissions to established venues, public readings or self-published works. 
Magic & the Impossible
Explore science fiction, fantasy and contemporary fairy tales, focusing on texts produced since the 1950s.  
The module looks at representations of the future and the past, in real and imaginary worlds, and considers them within their cultural, historical and social context. You will also examine the ways in which new technologies – fictional, magical or real – can transform real and imaginary worlds. 
Radio & Theatre
This module introduces the craft of writing plays for theatre and radio. Writing for the stage will consider the many aspects of writing for a live medium, including features such as staging, production, budget and audience.  
In adapting to writing for radio you will consider the very specific relationship between sound and listener. This will include broadcast radio, podcasts and original audio drama. 
You can choose to take an optional professional placement after your second year on a three-year programme. 
You'll be responsible for finding your own placement, with support from the Employability team. 
Choosing this option will enhance your industry experience and skills while studying. 
How you'll study during your professional placement
You'll spend time working in a professional context, as part of a business or organisation. This can be in one role, or up to three, and must be for a minimum of 24 weeks. 
You'll develop in-demand workplace skills, deepen your insight into industry and grow your network of contacts, all of which could help you get ahead in your career after graduation. 
Throughout this year, you'll develop a portfolio of work that includes critical self-reflection on what has been learned from the experience. You'll be required to evidence your experiences, the skills you've learned and your professional growth. 
The third year deepens your craft and employability skills as you progress to becoming a truly independent learner, researcher and practitioner. You will learn further research skills as a platform for a major creative or journalistic project of your own choosing.  
This year also equips you with the business acumen to accelerate your career, the chance to do work experience, and the challenge of taking on team and management roles in a live newsroom. You can again specialise, with options including crime writing and writing for younger audiences. 
Modules
Digital News Lab: Going Live
The last module in this strand gets you operating collaboratively in a deadline-driven newsroom, taking responsibility for organisation and quality.  
You will develop your understanding of workflow, editing and the creative and commercial imperatives that drive successful news production. You will learn how media organisations employ analytics to help monitor their impact and the preferences of their audiences. 
How to be Right: Advanced Investigation and Research 
Building on the academic and professional skills already developed, this module provides you with the resources to select and apply a range of methods to conduct advanced research.  
You will learn about the distinct approaches and structure of scholarly research and the methods and tools employed by journalists to distil key information from data and the research of others. 
The Springboard 
This module helps you apply skills and gain knowledge that are equally applicable to setting up your own business, establishing yourself as a freelancer or for use as an employee in a business or organisation.  
You will be immersed in practical learning through a real team enterprise project and opportunities to take up work placements and find commissions. 
Optional modules
Mini-Documentary
Produce the sort of powerful non-fiction film or audio that is proliferating as the world's most dynamic media organisations, NGOs, companies and pressure groups compete for hearts and minds.  
You will deploy digital technologies to experiment with deep emotional storytelling and learn how to refine your story idea, tailor it to the audience and produce it to a high standard. 
Dissertation and Portfolio
For this module you will complete an independent extended piece of creative writing or collection of creative pieces in a genre, form, topic of your choosing.  
You will also write a piece of written work on an area of Publishing Studies/English Literature/Journalism that is relevant to your creative piece. You will be supported throughout this project by your supervisor. 
Creative Writing Portfolio
For this module you will complete an independent extended piece of creative writing or collection of creative pieces in a genre, form, topic of your choosing.  
You will also complete an accompanying document which demonstrates consideration of audience and context. You will be supported throughout this project by your dissertation supervisor. 
Children and Young Adult
You will analyse and experiment with all forms of children's writing, contemporary and historical, from picture books to Young Adult. We will interrogate the notion of 'childhood' and explore the ideology of children's literature.  
This module examines the market for such writing, its history and current context, and how it might challenge or confirm received ideas about gender or race. 
Crime and Dark Fiction
'Crime is the biggest-selling genre in books' proclaimed The Guardian newspaper in 2018. Yet the pages of these books are filled with murder, assault and all kinds of violence and despair.  
This module examines the allure of all things dark, looking at how crime, horror and the monstrous shift in representation at different times. What do our darkest fears tell us about ourselves? 
We have Never Been Human
… So declared Donna Haraway in her Cyborg Manifesto, but what did she mean?  
The concept of the 'Human' is entrenched in political, social and economic assumptions about superiority and power. This module will examine the role of literature in how we understand ourselves. How solid is our 'humanity' and where do we draw the lines self and other, nature and culture? 
Innovations
Based on our dynamic research specialisms and the real contexts of writing today, you'll have the opportunity on this module to explore cutting-edge theory and practice in partnership with professional contemporary writers and scholars.  
The modules above are those being studied by our students, or proposed new ones. Programme structures and modules can change as part of our curriculum enhancement and review processes. If a certain module is important to you, please discuss it with the Course Leader.
From module information to course aims and assessment criteria, discover the full course details: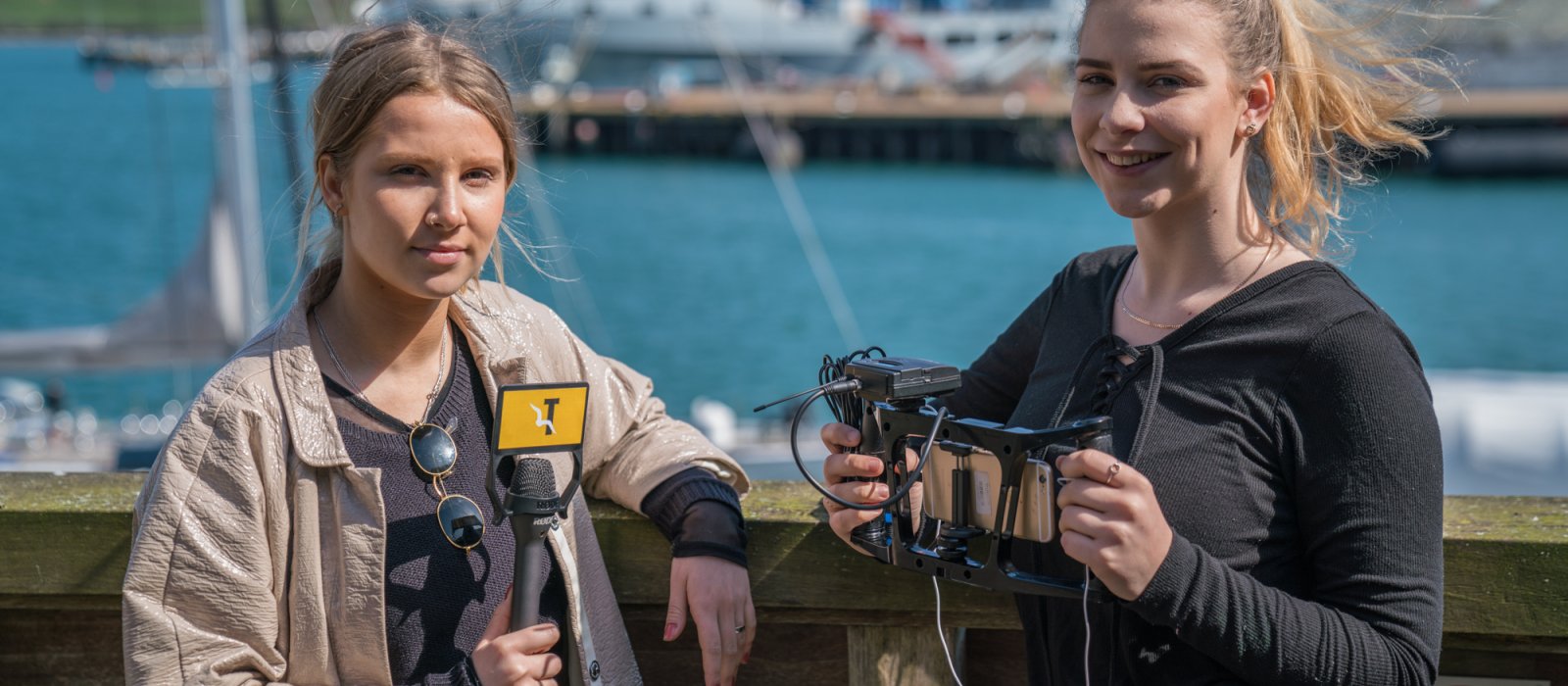 How you'll learn & be assessed
This creative journalism degree features practical and peer-reviewed workshops, lectures, seminars, and self-directed work. You'll get tutor contact time each week, and the chance for frequent one-to-one tutorials. 
Your typical week can be any combination of lectures, seminars, tutorials (with a group or individually), demonstrations, practical workshops, and guest speaker events, combined with your own independent study. 'Independent study' may include reading, research in the library (on campus or online), meeting your colleagues to plan projects, attending meetings or events with contacts or sources, doing work experience, or producing work in writing or other media in preparation for a coming class or deadline.  
Timetabled sessions are predominately on campus, with online conferencing software available for everyone. You will have synchronous and asynchronous online teaching and learning. Your core learning is backed up with guest events, optional off-campus activities and trips and opportunities to network, find placements and pitch your writing and journalism to real publishers and other outlets, including our own platforms. 
100% of your assessment will be coursework.
Assessment methods
Giving and receiving feedback is not only vital for your own development but also to help you become an effective professional – especially in the creative industries. This can be challenging, and it is with practice in the supportive environment of the course that this will become second nature and an essential part of your own growth. 
The course features a variety of assessment types based on the modules chosen, which could include:  
Portfolio – a selection of your work  
Presentation – a presentation made to a lecturer, class and/or panel  
Report – a formal summary of a project or other activity  
Journal – a reflection on your practice  
Essay – an academic argument addressing a question or a hypothesis  
Practical – an example of your creative or journalistic work  
Case Study – an evaluation of a particular event, person, content, artefact, etc.  
Dissertation – an extended piece of academic writing, longform written or media project 
We'll push you to make the most of any outside opportunities, so you can utilise our facilities and support. You'll also gain valuable industry insights from our visiting speakers and Writers in Residence, who have previously included Lionel Shriver, Philip Marsden and Simon Armitage.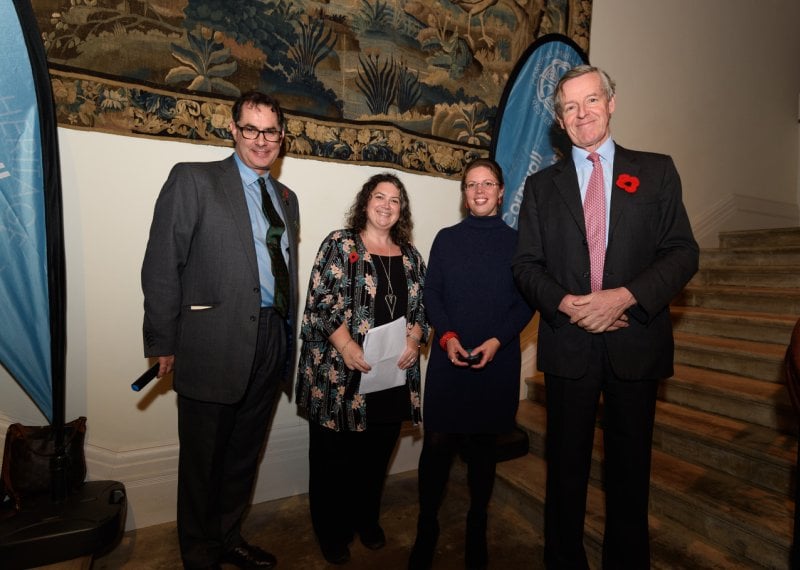 " My time studying at Falmouth University was invaluable, it really opened me up to so many possibilities and opportunities. "
Facilities
The Newsroom, equipped with 30 workstations and state-of-the-art software, including Adobe Creative suite 
The Soundhouse, our dedicated radio studio and podcast facility 
Exclusive use of The Lighthouse, a study and meeting space for School of Communication students and staff  
The Shed, our dedicated study area 
Access to University stores for mobile audiovisual kit, such as video cameras, microphones and portable rigs  
Opportunities to get involved with our dedicated publishing platforms, such as truthfal.com (our newsday 'sandpit' site); Fal Writing – falwriting.com and our associated social media platforms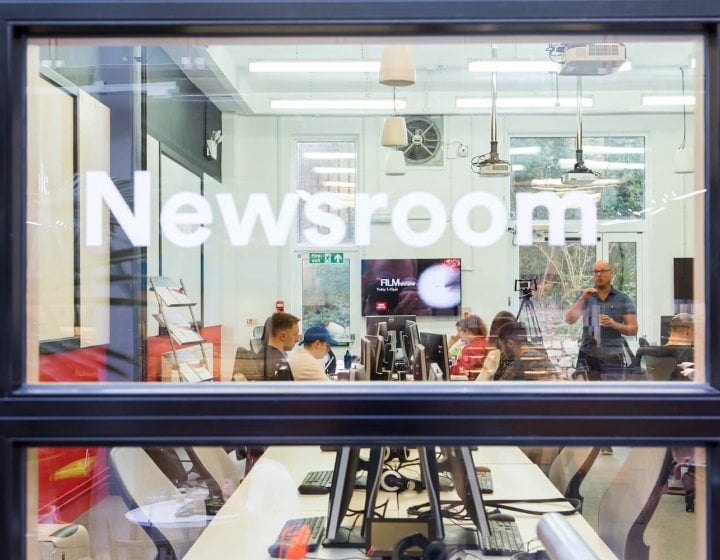 SoWJ Newsroom through window lecturer talking
Media Equipment and Facilities
Our industry-level facilities offer everything you need to practice and produce animation, film, TV,...
Media Equipment and Facilities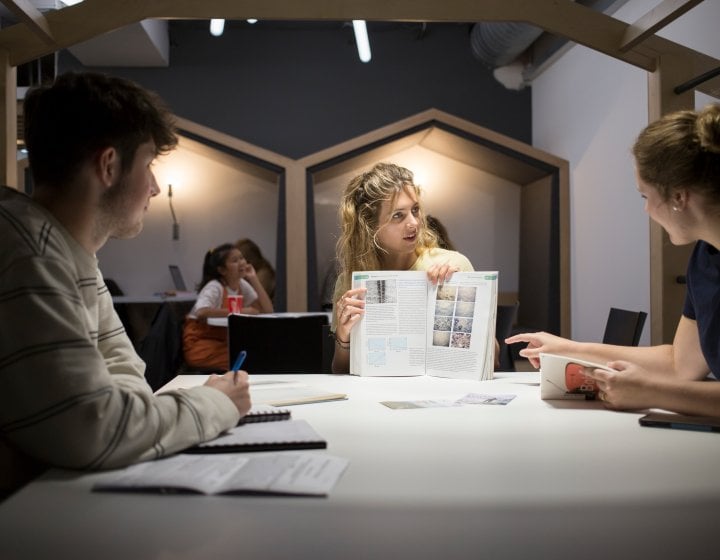 Library facilities
Library Facilities
Offering extensive collections, our two libraries provide a wealth of digital resources, magazines, ...
Library Facilities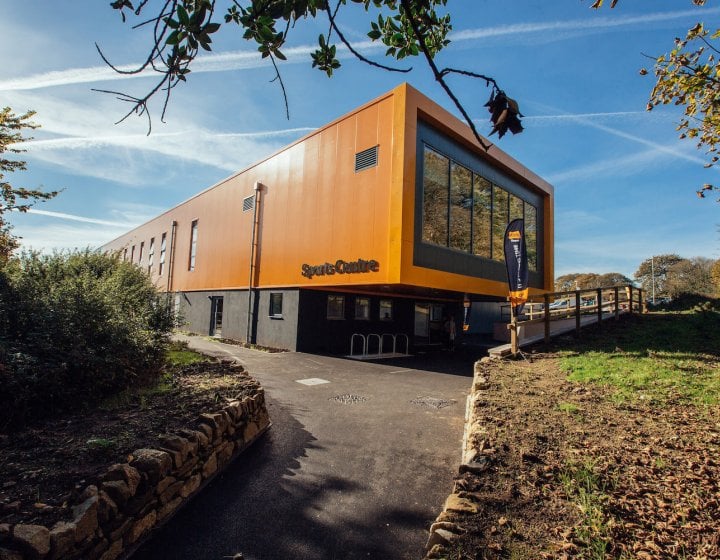 Sports Centre - Outside
Sports Centre
Sports Centre
Our Sports Centre, on Penryn Campus, includes a spacious gym with up to 90 of the latest, new statio...
Sports Centre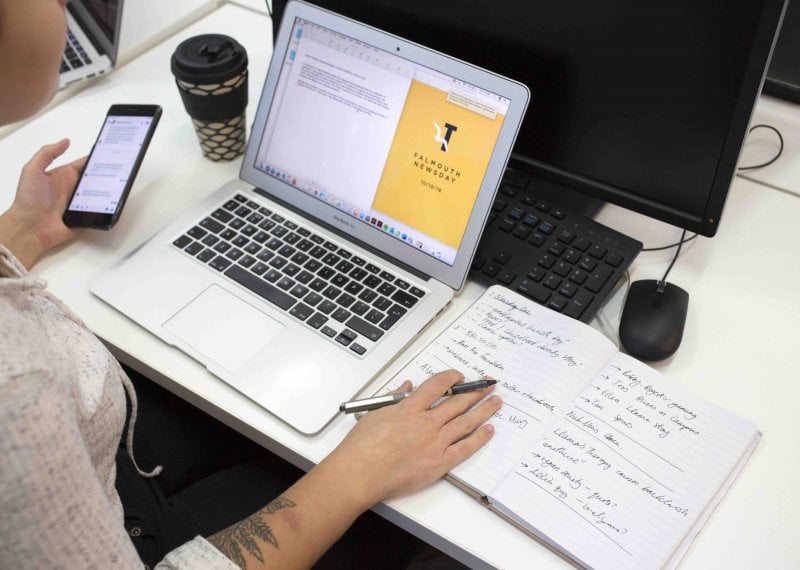 Will journalists be replaced by AI?
" The world of AI needs to be treated with care but if we embrace it in the right way, it could be a valuable new tool in making the news accessible to all. "
Stories from our community
Explore student projects, graduate successes, staff news and industry insights
Staff
Our staff combine a wealth of experience from the worlds of writing and journalism with active scholarly and professional interests. They include teachers who have worked for the BBC at home and abroad, as editors in the UK regional media, or as writers and publishers across a range of specialisms and genres.
Some members of staff only teach on specific modules, and your course might not feature every staff member who teaches on the course.
Jobs undertaken by recent graduates include:
Associate Producer for CNN
Communications Manager
Marketing Director
Senior SEO Executive
Press Officer
Essayist
Novelist
Magazine Editor
Staff Writer
Creative Copywriter
Freelance Writer and Blogger
Publisher and Marketing Project Manager
Operations Manager
Social Media Editor
Intelligence Analyst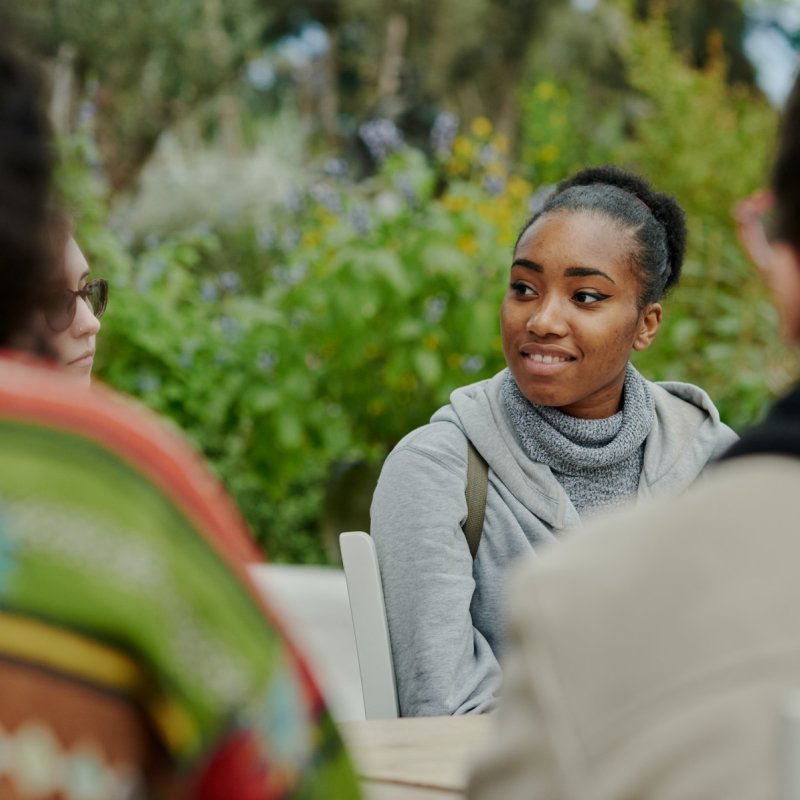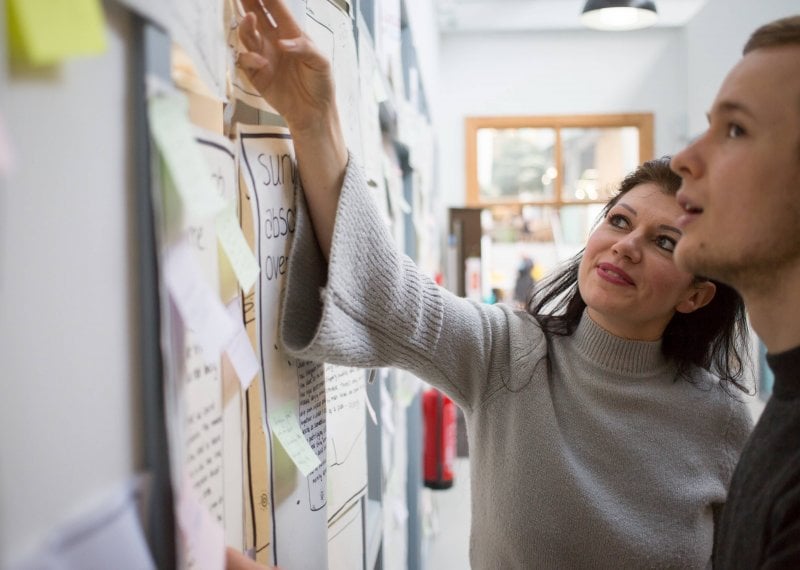 " The course offered the ideal balance of practical technique and creative nurturing, to allow me to step straight into the world of news media. "
Ready to join us? You can apply for September 2024 through UCAS. You'll need to reference the course and University code (F33).
| Course route | UCAS code |
| --- | --- |
| Journalism & Creative Writing BA(Hons) three year degree | 39B5 |
| Journalism & Creative Writing BA(Hons) with professional placement (New for entry year 2023) | PY49 |
We consider all applications on their own individual merit and potential. We invite all applicants to an interview day or audition to give them the opportunity to demonstrate this along with what inspires and motivates them in their field. Applicants will also be able to show their portfolio or give a performance depending on the course. We welcome applications from all subject backgrounds, whether you've specialised in STEM, the arts or humanities.  
| Course route | Entry requirements |
| --- | --- |
| BA/BSc(Hons) three year degree | 104 – 120 UCAS Tariff points |
| BA/BSc(Hons) four year degree with professional placement | 104 – 120 UCAS Tariff points |
Check the title of your course to see if it's a BA or BSc award. UCAS Tariff points will primarily be from Level 3 qualifications such as but not limited to A-levels, T Levels, a BTEC/UAL Extended Diploma or a Foundation Diploma. 
For applicants whose first language is English we require you to have or be working towards GCSE English Language Grade 4 (C), or equivalent. 
If English is not your first language you will need to meet the same standard which is equivalent to the IELTS Academic 6.0 overall score, with at least 5.5 in Reading, Writing, Speaking and Listening. We accept a range of in country equivalencies and approved tests.  
If you need a student visa to study in the UK, you may need to take a recognised language test. You can read our English Language Requirements for more information.
For starting your studies in 2024
UK applications: 31 January 2024 (for equal consideration)
Applications after the 31 January will be considered on a first-come, first-served as long as there are places available. Apply for this course now.
International fee payers
International fee payers can apply throughout the year. But we recommend applying as early as possible, to make time for visa and travel arrangements.
What we're looking for
We want someone who:
Is enthusiastic and committed, with experience in relevant subjects.

Has been involved in reporting or writing for a school magazine, personal blog or similar.

Knows about current affairs and popular culture.

Consumes fiction and non-fiction, and can comment intelligently on recent news events and on books or articles they have read.

Shows independence and initiative.

Has extra-curricular interests, part-time jobs or hobbies.
Tuition fees
| Annual tuition fee | Student |
| --- | --- |
| £9,250 per year | Full-time UK |
| £17,460 per year | Full-time EU/international |
| £1,850 per professional placement year | Full-Time UK and EU/international |
| Annual tuition fee | Student |
| --- | --- |
| £9,250 per year | Full-time UK |
| £17,950 per year | Full-time EU/international |
| £1,850 per professional placement year | Full-Time UK and EU/international |
| £1,385 per study abroad year | Full-Time UK and EU/international |
Tuition fees are set annually and are subject to review each year. The University may therefore raise tuition fees in the second or subsequent years of a course, in line with inflation and/or the maximum permitted by law or Government policy. Students will be notified of any changes as soon as possible. 
The figures above don't include accommodation and living costs
Typical course costs
Recurring annual costs 
£300-£400 - Recurring annual costs (books, notepads, printing, local travel) 
Optional study trips 
Approx £1000 - Optional study visits for the course duration 
One-off costs for the duration of the course 
A reasonable computer or laptop, a smartphone with video camera and standard Wi-Fi will be required for this course.  
Typically, these cost c. £750-1000.  
What better way to find out about life at Falmouth University than by asking our current students?
From course details and academic support, to the social scene and settling in, our students are ready and available to answer any questions you might have. Simply set up your account, send them a question and they'll get back to you within 24 hours.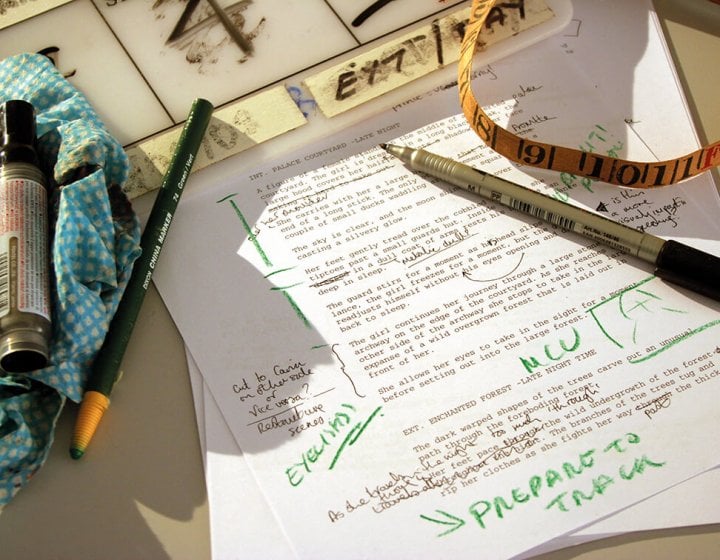 Creative Writing Online_2022
Creative Writing BA(Hons) (Online)
Whether you dream of penning novels, writing for games, creating compelling digital campaigns or wri...
Creative Writing BA(Hons) (Online)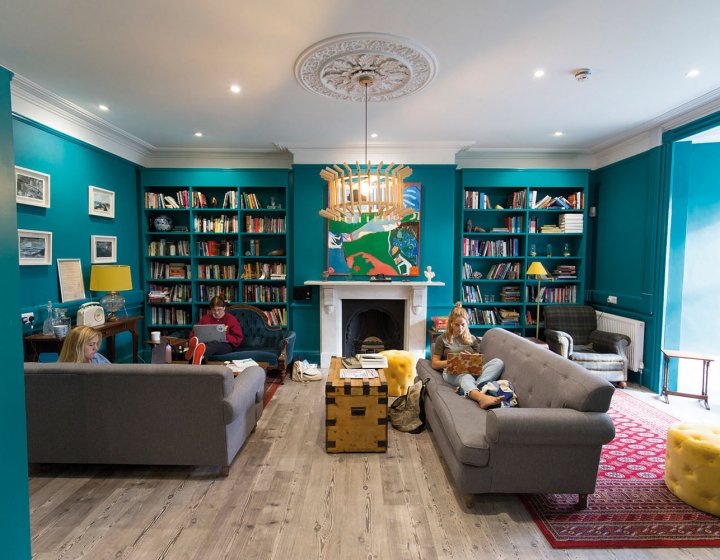 English & CW - 2023
English & Creative Writing BA(Hons)
Join a celebration of literature and writing. You'll read critically and widely, learning about hi...
English & Creative Writing BA(Hons)
MA Creative Writing
Creative Writing BA(Hons)
Experiment with all forms of writing to find your passion and develop your writing voice. Explore au...
Creative Writing BA(Hons)