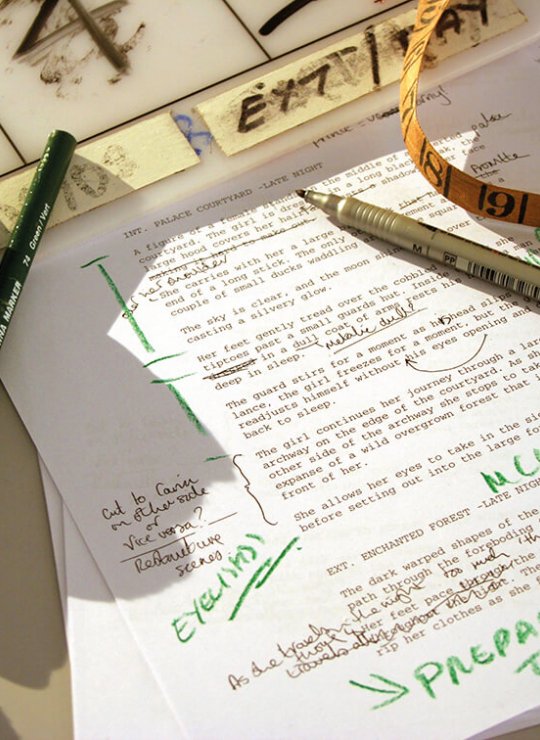 Creative Writing BA(Hons) (Online)
Fast-track your career in the world of writing.
Key details
Course duration
2 years / 3 years
Attendance
Full-time / Part-time
UCAS code
W8OA (full-time)
Course overview
Guided by experienced professionals, you'll explore the evolving needs of the marketplace while actively engaging with our industry connections. You'll learn to create and publish high-quality content across a range of formats and platforms. Whether you dream of penning novels, writing for games, creating compelling digital content or producing award-winning screenplays, you'll graduate with an assured voice – ready to make your mark
You will:
Experiment and take risks to nurture your own critically informed creative spark 
Develop and enhance your craft, learning how to connect with a vast range of audiences
Prepare to join the global writing marketplace with specialist knowledge and an adaptable skill set responsive to change
Have the chance to work on live briefs in creative teams, reflecting industry practice

On this accelerated online Creative Writing degree, you'll have the opportunity to gain a BA(Hons) degree over two years full-time or three years part-time.
Across this online course you'll begin to develop your writing practise and your reflective and analytical skills both as an individual and as part of a team.
You'll experiment with a wealth of forms and prompts, gain an awareness of the context of the creative industries, learn the art of reading as a writer and examine the elements and concepts that mediate, influence and challenge your place as a creator.
You'll begin to develop your writing practice and your reflective and analytical skills both as an individual and as part of a team. You'll experiment with a wealth of forms and prompts, gain an awareness of the context of the creative industries, learn the art of reading as a writer and examine the elements and concepts that mediate, influence and challenge your place as a creator.
Modules
Dreaming Up Worlds: Imagination, World-Building and Character
Develop your core fiction writing skills, create characters imbued with life, construct fascinating fictional worlds and understand the principles of storytelling.
True Stories: Creative Non-Fiction and Life-Writing
Develop research strategies for writing compelling creative non-fiction and life writing, and discover how to use creative writing to reach an audience for your true stories.
Post-Digital Writing: Idea, Concept, Platform
As a writer engaged in finding your own voice across platforms in contemporary cultural industries, you'll experiment with a wealth of forms and prompts to expand your practice into the post-digital era.
Society and Identity
Examine the elements and concepts that mediate, influence and challenge your place as a creator and develop your critically informed writing voice.
You'll push the boundaries of your discipline to extend and enhance your writing, entrepreneurial and critical skills. You'll work in teams to create and publish innovative content, while exploring and analysing audience reception. You'll also have the opportunity to develop your writing and analytical skills across different genres and forms.
Modules
Writing for Screen Media: Games, Film, TV
You'll experiment with the formal constraints at the interface of writing and the digital world.
Bound by None: Place and Adventure
Develop your travel, place and nature writing skills, alongside critical approaches to exploration and environmentalism in this adventurous module.
Writing for Performance: Poetry, Theatre, Comedy
Develop disruptive and engaging writing approaches to reimagine conventional forms in a contemporary context.
Collaborative Project
Working in real-world contexts with other students and industry partners, you'll develop creative working strategies, communication and advanced project planning skills.
You'll continue to strengthen your industry presence as a writer and be encouraged to submit your work to active calls for submission. You'll also hone your own voice further with a deep-dive into a genre of your choosing – developing a critical and market-based understanding of its intricacies. All this will culminate in your final project, where you'll be supported by your supervisor to produce a substantial creative piece in a specific form and genre. You'll take a more entrepreneurial approach to your practice and establish your public persona as a 21st-century writer.
Modules
The Hybrid
Respond to challenges and engage in multidisciplinary work to produce an innovative, multiform piece.
Genres and Disruptive Fictions
Deep dive into your chosen genre and develop a critical, market-based understanding of its intricacies.
Masterpiece: Individual Project
Produce a substantial piece in the form and genre of your choosing and take your practice and your voice further.
Publishing Lab: Entrepreneurial Practice
Develop the framework for your current and future publishing activities, and position yourself with agility in the diverse and changing world of the creative industries.
The modules above are those being studied by our students, or proposed new ones. Programme structures and modules can change as part of our curriculum enhancement and review processes. If a certain module is important to you, please discuss it with the Course Leader.
From module information to course aims and assessment criteria, discover the full course details: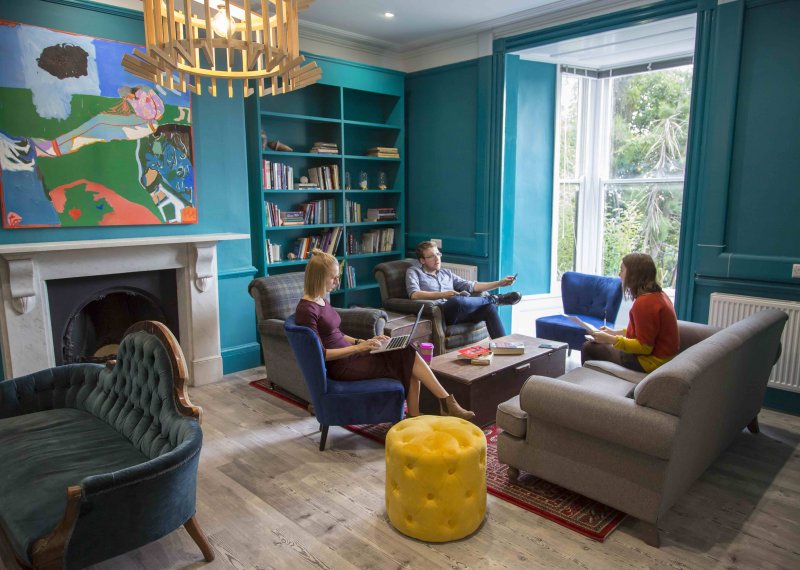 " This course delivers exactly what I wanted - stimulating content, supportive and knowledgeable lecturers, exciting and thought-provoking assignments. "
How you'll learn
This accelerated online course is delivered through a combination of lectures, webinars, forums and activities. These will take place through both online events and work undertaken in your own time, through the Virtual Learning Environment.
All our activities are designed to support you to achieve the learning outcomes of each module. Each week you'll develop your passion for writing by actively engaging with a variety of forms and genres. Lectures, video and audio resources, extra reading material and interactive activities, are all available online and there are weekly challenges and learning events. Curated readings and resources will challenge and enhance your analytical thinking and taste, and you'll learn by doing to best develop your voice and your position as a writer.
You'll cultivate a dynamic writing process, working on your craft between 27-50 hours a week, depending on your choice of full-time or part-time study, establishing a writing routine and preparing and researching for your modules - as a full-time writer would do.
An accelerated degree condenses the modules into two years on the full-time route, or three years on the part-time route. 
How you'll be assessed
The BA(Hons) Creative Writing online employs a range of assessments and strategies throughout the course, including formative and summative assesments.
Formative assessment in the form of continuous written and/or verbal feedback takes place across the module through your participation in the different learning activities and webinars, and by exchanging peer feedback on ideas and work in progress. This kind of assessment supports you to develop your writing, critical and reflective skills and to keep up to date with your course work.
Summative assessment takes place on each module, usually at mid-points and at the end of the module. Activities across each module will help you prepare for these assessments. Assessment types include portfolios, reviews, pitches, presentations, reflective journals, case studies, competition analysis, documentation of projects and the final project, which is the major project of the end of your course. At the end of the module you'll receive written feedback and a mark for each assignment via an online feedback system within three weeks of the deadline.
You'll be able to check in with your online tutor to discuss your progress and ask any questions you have about your course.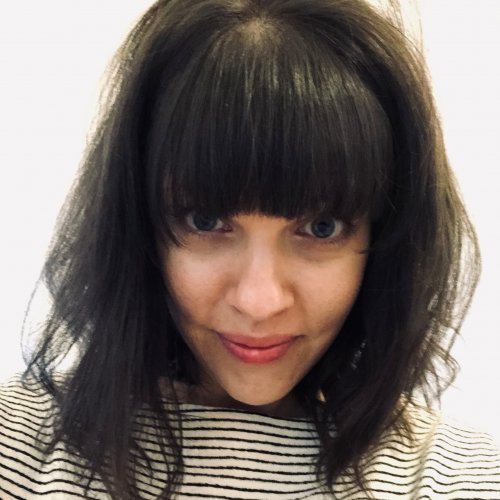 Jax Purchase
Finding my tribe: Why I chose to study creative writing online
---
BA Creative Writing (Online) student Jax Purchase lets us into her experience on the course, and her reasons for choosing an online degree in the first place.
Read more
Staff
Our staff are fascinated by the immense possibilities of creative writing and the playful, artistic nature of contemporary publishing. Their entrepreneurial engagement with the craft and in-depth discipline knowledge expands across many areas of expertise including screenwriting, writing for games, comedy, business and digital writing, podcast, poetry, young adult and literary prose. With strong connections to the creative industries, they'll help you experience an up-to-date, innovative learning journey with opportunities for industry-based challenges and networking.
Some members of staff only teach on specific modules, and your course might not feature every staff member who teaches on the course.
Resources and Support
Dedicated easy-to-use virtual learning environment (VLE)

Accessible online audio / visual content

A Student Advisor to support you throughout your studies and access to our Student Support Services

Access to our careers and employability service RealWORKS

24/7 access to Falmouth's extensive online library of contextual books, journals and resources

Access to online software tutorials at LinkedIn Learning

Students' Union community

Optional face-to-face events

Invitation to attend alumni events
Although online students don't have access to on-campus facilities as part of the course, you can hire equipment and access facilities by paying a charge. Find out more about availability and prices here.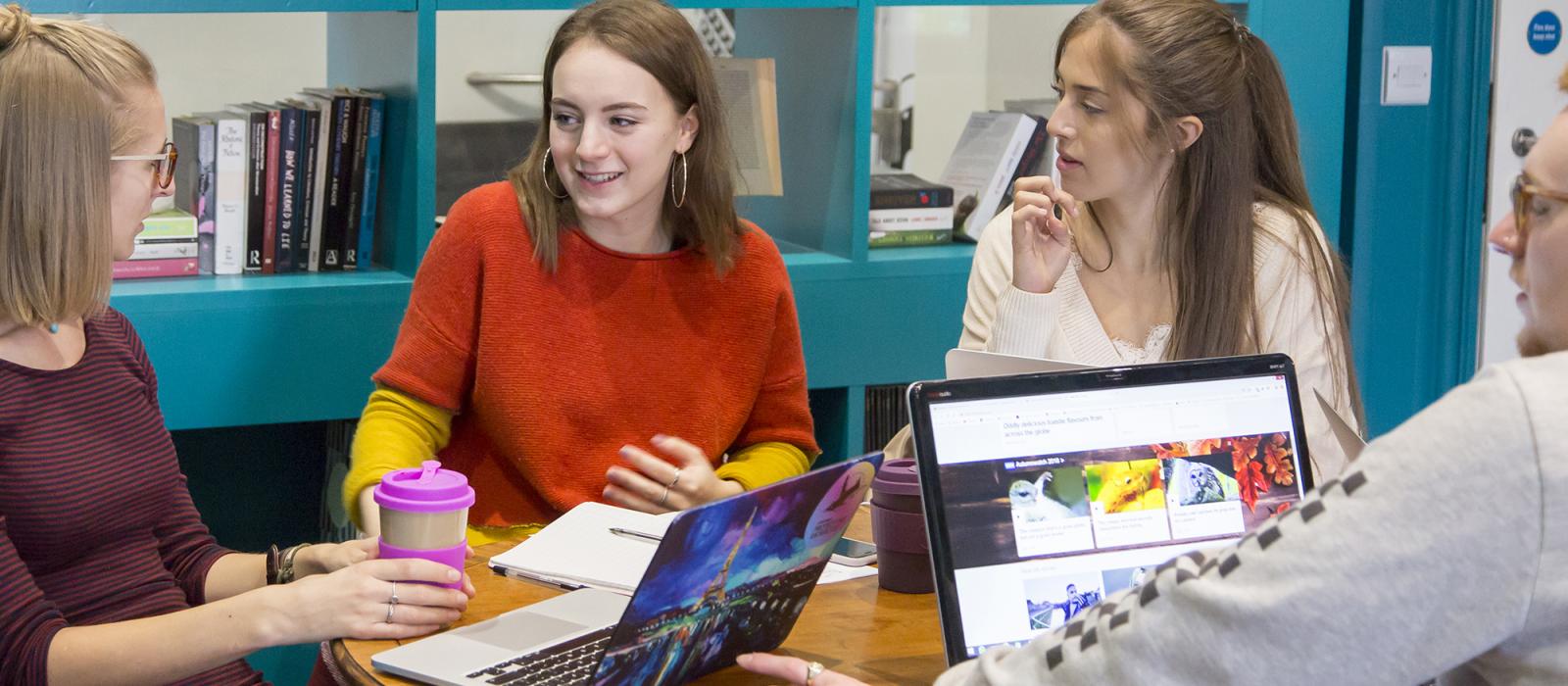 Stories from our community
Explore student projects, graduate successes, staff news and industry insights
As a graduate, you could become:
A critically informed writer with an adaptable practice
A novelist or short story writer
A writer for screen (film, TV or games), proficient in visual and interactive stories
A digital storyteller or content creator
Apply 
You have the option to apply via UCAS or directly with us, depending on your education and experience. Find out more about ways to apply. 
Ready to join us? Find out what course routes are available here.
UCAS codes
You can apply for the September 2023 full-time route through UCAS using: 
University code: F33
Course code: W8OA
| Course route | Course start | Apply now |
| --- | --- | --- |
| Full-time | September 2023 | |
| Part-time | September 2023 | Apply now |
|   |   |   |
We consider all applications on their own individual merit and potential. We invite all applicants to an online interview to give them the opportunity to demonstrate this along with what inspires and motivates them in their field. Applicants will also be able to show their portfolio or give a performance depending on the course. We welcome applications from all subject backgrounds, whether you've specialised in STEM, the arts or humanities.
Applying with UCAS points
| Course route | Entry requirements |
| --- | --- |
| BA/BSc(Hons) degree | 104 – 120 UCAS Tariff points |
Check the title of your course to see if it's a BA or BSc award. UCAS Tariff points will primarily be from Level 3 qualifications such as but not limited to A-levels, T Levels, a BTEC/UAL Extended Diploma or a Foundation Diploma.
Check how many points your qualifications are worth
Applying without UCAS points
We'll welcome your application if you have formal or 'certified' learning (such as training courses not run by universities or colleges) and learning from work experience or self-study. This is called Accreditation of Prior Learning (APL), and should have been gained within the last five years, and be equivalent to the learning outcomes of our minimum entry qualifications. Find out more about APL.
For applicants whose first language is English we require you to have or be working towards GCSE English Language Grade 4 (C), or equivalent. 
If English is not your first language you will need to meet the same standard which is equivalent to the IELTS Academic 6.0 overall score, with at least 5.5 in Reading, Writing, Speaking and Listening. We accept a range of in country equivalencies and approved tests.  
If you need a student visa to study in the UK, you may need to take a recognised language test. You can read our English Language Requirements for more information.
For starting your studies in 2023
The application deadline for online undergraduate courses is 31 August 2023. The academic start date is 25 September 2023.
Applications for these courses remain open whilst there are spaces available. We encourage you to apply as early as possible to avoid disappointment.
Tuition fees
| Annual tuition fee | Student |
| --- | --- |
| £10,400 per year | 2 years accelerated full-time |
| £6,935 per year | 3 years accelerated part-time |
| Annual tuition fee | Student |
| --- | --- |
| £10,400 per year | 2 years accelerated full-time |
| £6,935 per year | 3 years accelerated part-time |
Tuition fees are set annually and are subject to review each year. The University may therefore raise tuition fees in the second or subsequent years of a course, in line with inflation and/or the maximum permitted by law or Government policy. Students will be notified of any changes as soon as possible. 
The figures above don't include accommodation and living costs
Typical course costs
£100 -

 Recurring annual costs 

for associated course materials
Varying costs - Optional face-to-face events (typically two per year)
You do not need any specific software and a reasonable home or work computer will work just fine.
What better way to find out about life at Falmouth University than by asking our current students?
From course details and academic support, to the social scene and settling in, our students are ready and available to answer any questions you might have. Simply set up your account, send them a question and they'll get back to you within 24 hours.