School of Film & Television
We've taught filmmaking at Falmouth for over 50 years. Our state-of-the-art kit and facilities, placement opportunities, industry connections and sheer enthusiasm for telling stories help us produce award-winning, employable graduates.
Focusing on getting you into the film and television industry, we offer an immersive and demanding experience across the full range of creative production roles and responsibilities - in both the technical and conceptual aspects of filmmaking. You can work on real paid jobs from our creative film agency MAYN, or get a role on one of our in-house micro-budget feature films while you study.
Our honorary fellows include the founders of Aardman Animation, Peter Lord and David Sproxton, Black Mirror and Doctor Who director Toby Haynes, and film producer and BFI executive Mary Burke.
A CILECT School of Film and Television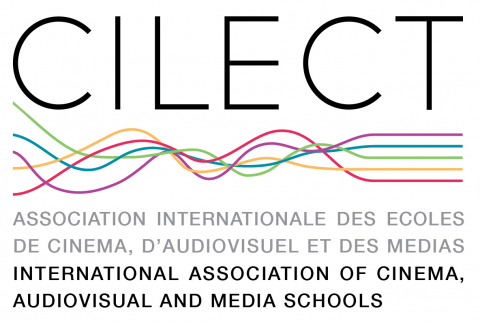 Our Film and Television courses
School of Film & Television virtual experience
Our School of Film & Television is a CILECT member, linking us with a network of 160 Film & Television schools globally. Stephen Partridge, Director of the School of Film & Television, shows how studying at Falmouth University will launch your career in the industry.
Take the virtual experience
We have one of the longest film education traditions of any university in the UK.
Media equipment and facilities
From animation studios and post-production suites to camera, lighting and audio equipment available to hire, our world-class media facilities help students get ready for industry.
Explore our facilities
From the Director Toby Haynes and BFI Talent Executive Alice Cabañas, to the Turner Prize-winning artist Jeremy Deller, our film and television guest speakers come from all corners of the industry.