Business Management BSc(Hons)
Develop your leadership and management skills for the modern business world.
Key details
Course duration
3 years / 4 years
Attendance
Full-time / Professional Placement
Course overview
From understanding global economies, big data and business strategy to learning to navigate uncertainty and developing responsive and ethical leadership skills, this Business Management degree course will give you the knowledge and confidence to lead the future of business.
You'll gain critical business theory and management expertise while responding to real-world team challenges, supported by experienced industry professionals. You'll graduate with the skills to affect positive change that benefits organisations, the environment, society and communities. 
You will:
Explore the principles of effective leadership, investigating different management styles, strategies and techniques
Work on real-life challenges and take part in work placements 
Build your own portfolio of skills, experiences and development plans
Learn key skills in sales, networking, negotiation and identifying business opportunities
Develop an understanding and awareness of the importance of sustainability, accessibility and inclusivity for organisations of all sizes and form
Study at a university recognised by the Chartered Management Institute and Chartered Institute of Marketing
While studying this Business Management course, you will be eligible to receive the CMI Level 5 Diploma in Management and Leadership upon successful completion of the degree.
For the duration of your Business Management course you'll also be an Affiliate Member of the CMI. This opens access to a host of member benefits to help you progress on your professional journey.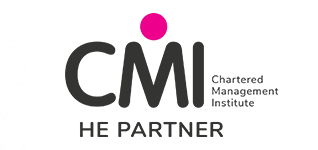 On this Business Management degree, you'll have the opportunity to gain a BSc(Hons) degree over three years or study Business Management BSc(Hons) with a professional placement year option.
Across the three years of this degree, you will be inspired to think laterally and make connections. Learning to work confidently on your own and in diverse groups, you'll form concepts and solutions for real-world business challenges, with a specialist focus in management.
You will gain a firm understanding of the commercial environment and how industry can impact communities, economies and the environment. You will explore the fundamentals of business structure including the core elements of markets and market research. This will then be explored in the light of how data management is evolving and the implications of technological advances.
Modules
Wellbeing
You will also address the importance of wellbeing within an organisation and, crucially, you will explore the importance of wellbeing for your own personal and professional development.
Market Intelligence
In this module you will gain a working knowledge of robust market research methods. You will be introduced to types of market research, including primary and secondary modes, and learn how to segment markets and analyse trends, as well as different analytical methods. This will enable you to carry out research and analysis that will help you to identify market trends and gaps, using robust data to inform business decisions.
Fundamentals of Business
You'll explore the inter-relationships of functions that make up a successful business operation. You will learn about financial systems and their impact on national economies, commercial environments and national policy. You will learn about the concepts, frameworks and legal structures of the commercial business environment.
Exploring Sustainability
The module will take a proactive stance and focus on contemporary practices and positive change across a range of topics including responsible consumption, production and economic development. You will also explore potential criticisms of the concept of sustainable development, and ask whether it is truly the most appropriate way forward.
Data Management
In this module you will build knowledge of cultural contexts around Big Data, examples of data as a resource and a product and considerations for mitigating risks associated with privacy and data ethics. This will culminate in a data-centric activity where teams will aim to manage, integrate and use different forms of data to achieve specific outcomes.
Principles of Marketing
You will explore what marketing is all about in business. You will build on your existing knowledge and focus on a real business, looking at the interrelationship of how it is viewed and perceived through its marketing. This module provides a foundation on which future study of marketing can be built, particularly within the digital and social marketplaces.
You will build on your knowledge and application of sustainable practice and key management disciplines including financial management and project management. Your skills in relation to finding and applying information sources will be further developed. Live briefs and expert speakers will add context to your studies as well as an opportunity to build your collaborative skills. You will also understand business management from specialist perspectives such as risk managers and human resources managers.
Modules
Research Methods
You will develop a research project that employs both primary and secondary research methods and then present that project visually, through a poster presentation.
Risk Management
Uncertainty is a standard condition of nearly all business practices, and managed through risks. We investigate how this impacts effective leadership, company culture and productivity, risk assessments, new business opportunities, enterprise risk management, the cyber environment and fraud prevention.
Human Resource Management
You will learn best practices for recruiting and retaining talent, line managing for best results, performance management and conflict resolution. You will develop a working knowledge of Human Resource Management (HRM) in organisations, and familiarise yourself with policy structures and theory, including how these translate in everyday use.
Collaborative Working
In this module, you'll learn about the concept of 'design thinking'. In multi-skilled teams you'll work on a live brief and deliver a practical project, which you'll then evaluate through a team performance review.
Financial Management
In this module, you will acquire knowledge of financial terminology to the level where you can confidently debate the financial health of a business. You will explore differences between financial accounting and management accounting and understand the central role of cash and how finance impacts business operations.
Project Management
This module provides you with the rationale, approach, techniques and essential tools to lead, undertake or be an effective member of a project team. You will take a critical view of alternative and often complementary philosophies  and techniques such as Waterfall and Agile and you will be given the opportunity to 'learn through doing', applying and reflecting on the processes and tools you learn as you undertake a project.
You can choose to take an optional professional placement after your second year on a three-year programme, or after your third year if you're studying for a degree with an Integrated Foundation Year. 
You'll be responsible for finding your own placement, with support from the Employability Team. 
Choosing this option will enhance your industry experience and skills while studying. 
How you'll study during your professional placement
You'll spend time working in a professional context, as part of a business or organisation. This can be in one role, or up to three, and must be for a minimum of 24 weeks. 
You'll develop in-demand workplace skills, deepen your insight into industry and grow your network of contacts, all of which could help you get ahead in your career after graduation. 
Throughout this year, you'll develop a portfolio of work that includes critical self-reflection on what has been learned from the experience. You'll be required to evidence your experiences, the skills you've learned and your professional growth. 
By the end of your final year, you will have the confidence and skills to organise and deliver your own complex, original, management project.
You will build your understanding of how international trade is conducted including assessment of your knowledge at government level. You will further develop your leadership capabilities and produce a portfolio that brings together all of your learning from the course. Connecting with industry both on and off campus, you will build valuable relationships to launch your career upon graduation. You will also broaden your views of strategic awareness in the commercial environment and the important areas of governance and ethics.
Modules
Professional Development
You will reflect upon your ongoing professional development journey and build a portfolio that is designed to document a wide range of skills, attributes, and experiences.  This will enable you to understand the value of reflective practice to inform professional development.  You will also learn how to apply effective reflective practice, informing personal and professional development.
Strategy
You will learn to think strategically about business objectives, engaging with a number of approaches and frameworks. You'll engage with a variety of case studies across sectors, industries, geographical and cultural landscapes, making links among common strategic practices.
Global Economies & International Trade
You will explore different modes of entry in international markets. By the end of this module, you will produce a project proposal developed to global contexts and with a practical focus, delivered with a rationale for decisions taken. This will be based on innovative thinking designed to disrupt, involving both creativity and calculated risk-taking.
Leadership
You will explore and review a range of leadership models, styles and frameworks, enabling you to understand leadership practice and its impact in organisations. You will complete a leadership self-assessment, and be encouraged to seek external feedback to engage in a comprehensive reflection and development process.
Management Research Project
This module provides an opportunity for you to research a topic of interest, of your choice. You will produce a consultancy or transformation plan for any business or industry. The topic must be agreed by the module leader within the first three weeks of the study block.
Corporate Governance & Ethics
You will examine global corporate governance systems and assess the roles, responsibilities and challenges for board members and senior executives. This will be set with the context of stakeholder theory, corporate governance theory, policy and current issues. The context of sustainability, resilience and accepted practice will be investigated in light of boardroom and director responsibility from both ethical and legal perspectives.
The modules above are those being studied by our students, or proposed new ones. Programme structures and modules can change as part of our curriculum enhancement and review processes. If a certain module is important to you, please discuss it with the Course Leader.
From module information to course aims and assessment criteria, discover the full course details:
How you'll learn & be assessed
You'll deliver real products or services as you form a business team, develop a plan, create your venture and launch it to market. For each module, you'll attend a weekly lectures and seminars, and fit online study materials around your schedule. This Business Management degree is designed to give you time to embed your learning into your entrepreneurial venture. 
This course includes a variety of different teaching methods ranging from 'content delivery' sessions to more collaborative seminars and workshops. This combination of teaching methods means that you are exposed to relevant frameworks and concepts, have the opportunity to enhance your understanding through discussion and can then experiment through your own practical application. 
You may also have the opportunity to take part in micro-internships with a variety of businesses, such as Wonderland Magazine and Bijoux De Mimi, and draw knowledge and experiences from guest speakers that bring their own industry expertise to your learning journey.
At Falmouth, we use a 'digitally enhanced learning & teaching' approach. Your experience will always be predominantly in-person, including seminars, tutorials and studio teaching, with some, more targeted elements, being online either live (synchronous) or pre-recorded (asynchronous). You can read more here.
There are no formal written exams with this course; all assessment is coursework-based.  
The coursework includes a varied range of assessments across the duration of the course, including reports or essays, case studies, reflections, presentations, projects, collaborative activity or portfolios. 
Assessments are distributed across the duration of the course. Developmental and formative feedback will be provided on your work within modules in order to build confidence, add knowledge and improve your skills. This will be available both in class and within a more informal environment. Each summative assessment (the final assessed work) will also be accompanied by formal feedback, providing an opportunity to reflect on your own work but also to look forward to future assessment(s).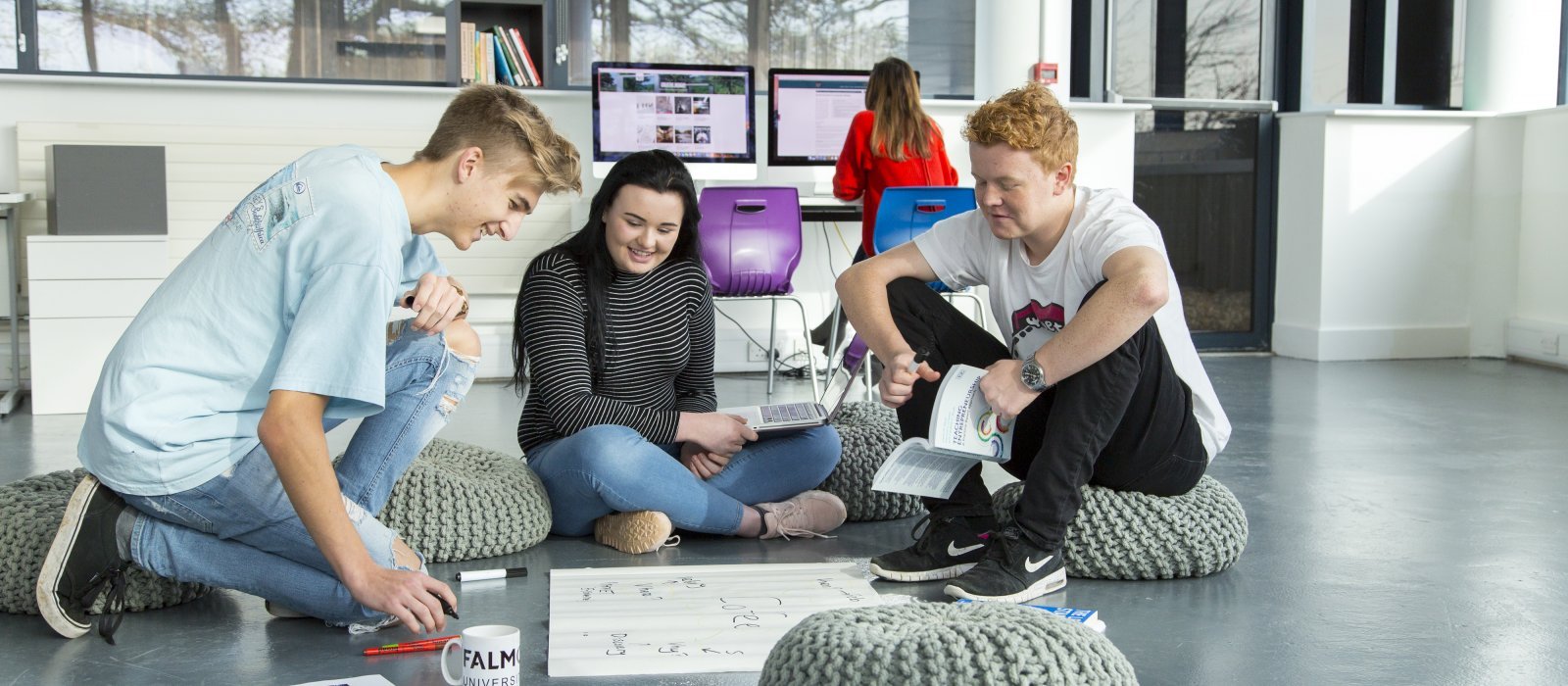 Stories from our community
Explore student projects, graduate successes, staff news and industry insights
Facilities
This Business Management course is based on Penryn Campus, a purpose-built site which is shared with the Games Academy, Fashion & Textiles Institute, Institute of Photography, the School of Film & Television and students from the University of Exeter. We encourage collaboration across disciplines.  
Campus facilities include: 
Specialist media facilities for producing promotional material and audio-visual content 
Libraries containing a wealth of digital resources, magazines, specialist material and journals
Breakout spaces for collaboration across disciplines  
Staff
You will work with an experienced, dedicated and supportive course team. Their interests and backgrounds reflect the wide scope of business, industry and commerce. Areas of specialism, knowledge and experience include: enterprise, entrepreneurship and intrapreneurship, finance, e-commerce, the cyber world, security and fraud, project management, accounting and tax. The team has a mix of both academic and practical experience, and all staff are committed to enhancing sustainability and helping you to identify how this can be improved. You will also have the opportunity to meet with several industry or specialist speakers who will bring their contemporary industry experience.
Some members of staff only teach on specific modules, and your course might not feature every staff member who teaches on the course.
On graduating from this course, you could look towards a career in: 
Company ownership and management 
Human Resource Management 
Marketing based roles
Leadership roles 
Product/service development 
Consultancy and project management 
Corporate sector leadership programmes 
Operations management 
Government departments and policy makers  
Risk management 
Postgraduate or doctoral study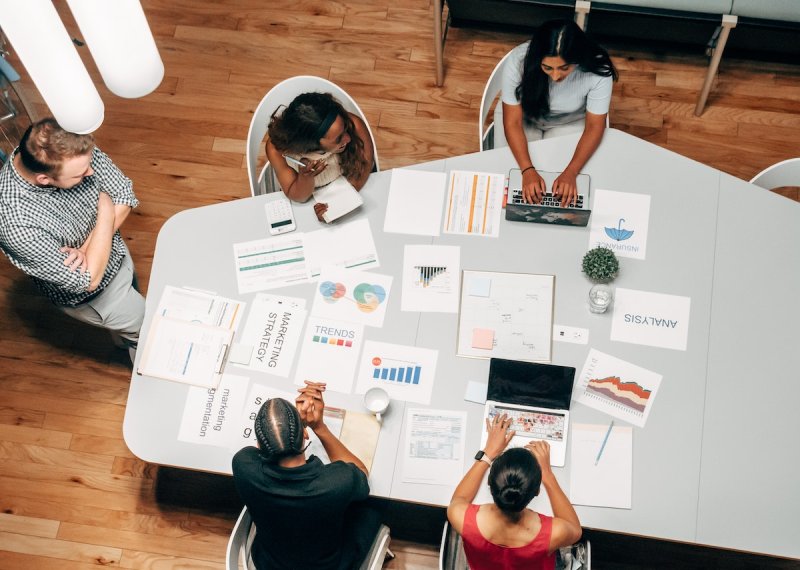 The professional and commercial skills taught on a Business, Marketing or Events degree can be applied to almost any sector, opening a world of possibilities for future careers.
Ready to join us? You can apply for September 2023 through Clearing or for September 2024 through UCAS Apply and Track. You'll need to reference the course and University code (F33).
| Course route | UCAS code |
| --- | --- |
| Business Management BSc(Hons) three year degree | 3B6G |
| Business Management BSc(Hons) with professional placement | PY16 |
All applications are considered on their individual merit and we welcome applications from all subject backgrounds including science, technology, engineering, mathematics, the arts or humanities.
| Course route | Entry requirements |
| --- | --- |
| BA/BSc(Hons) three year degree | 104 – 120 UCAS Tariff points |
| BA/BSc(Hons) four year degree with professional placement | 104 – 120 UCAS Tariff points |
|   |   |
Check the title of your course to see if it's a BA or BSc award. UCAS Tariff points will primarily be from Level 3 qualifications such as but not limited to A-levels, T Levels, a BTEC/UAL Extended Diploma or a Foundation Diploma.
For applicants whose first language is English we require you to have or be working towards GCSE English Language Grade 4 (C), or equivalent. 
If English is not your first language you will need to meet the same standard which is equivalent to the IELTS Academic 6.0 overall score, with at least 5.5 in Reading, Writing, Speaking and Listening. We accept a range of in country equivalencies and approved tests.  
If you need a student visa to study in the UK, you may need to take a recognised language test. You can read our English Language Requirements for more information.
For starting your studies in 2023
UK applications: 25 January 2023 (for equal consideration)
Applications after the 25 January will be considered on a first-come, first-served as long as there are places available. Apply for this course now.
International fee payers
International fee payers can apply throughout the year. But we recommend applying as early as possible, to make time for visa and travel arrangements.
What we're looking for
We want someone who:
Has business knowledge, experience, and an enquiring attitude.
Shows self-motivation, a good work ethic, resilience, and perseverance.
Wants to learn, is open-minded, and takes on uncertainty and challenging situations.
Values others' opinions and backgrounds, and accepts feedback to improve their reputation and performance.
Can take responsibility for their actions and behaviours.
Tuition fees
| Annual tuition fee | Student |
| --- | --- |
| £9,250 per year | Full-time UK |
| £17,460 per year | Full-time EU/international |
| £1,850 per professional placement year | Full-Time UK and EU/international |
| Annual tuition fee | Student |
| --- | --- |
| £9,250 per year | Full-time UK |
| £17,950 per year | Full-time EU/international |
| £1,850 per professional placement year | Full-Time UK and EU/international |
| £1,385 per study abroad year | Full-Time UK and EU/international |
Tuition fees are set annually and are subject to review each year. The University may therefore raise tuition fees in the second or subsequent years of a course, in line with inflation and/or the maximum permitted by law or Government policy. Students will be notified of any changes as soon as possible. 
The figures above don't include accommodation and living costs
Typical course costs
Personal laptop (if not already owned) capable of running Microsoft Office Suite - typical cost £500-800
Suggested reading. Approx £40 (also available to read for free in the library)
If you need to bring equipment or materials with you, these will be outlined in your Welcome Letter.
What better way to find out about life at Falmouth University than by asking our current students?
From course details and academic support, to the social scene and settling in, our students are ready and available to answer any questions you might have. Simply set up your account, send them a question and they'll get back to you within 24 hours.