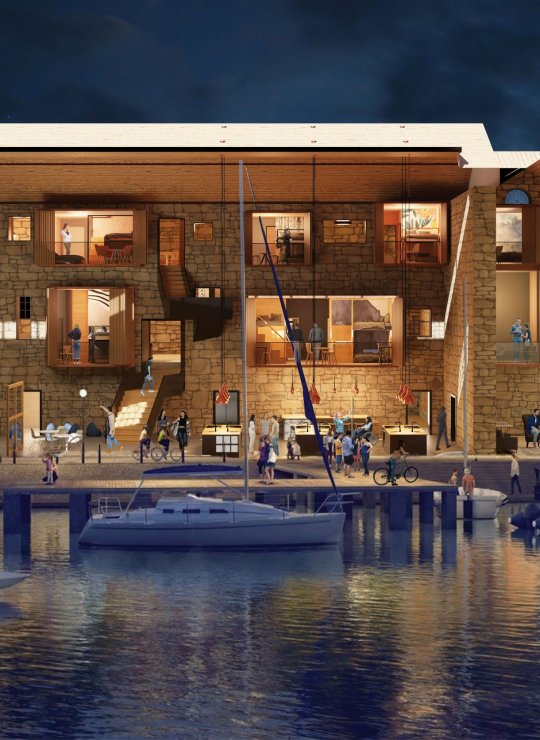 Interior Architecture BA(Hons)
Uncover the potential of the spaces in which we work, rest and play, on this exciting degree.
Key details
Course duration
3 years / 4 years
Attendance
Full-time / Placement year
Course overview
This course is new for entry year 2023
Delve into the world of architectural adaptation by exploring the spatial manipulation of existing buildings, embracing an inherently sustainable approach to breathe new life into these spaces. As an ethical designer you'll create exciting 'future-proof' interiors, conscious of place-responsiveness, inclusivity, community and the concept of reduce, reuse and recycle.
You'll gain the knowledge and practical skills to resolve your schemes to a high level of technical resolution, alongside an understanding of the 'habitation' of space and relevant building regulations.
You will:
Experiment with creativity, examining its role in re-thinking the interior and developing a personal design philosophy
Explore the material construction of interior spaces through technical design and workshop practice
Consider the environmental ethics, alongside the social and psychological aspects, of design solutions
Learn to draw, model, simulate, test, communicate and pitch your design proposals
Develop project and design management skills as you collaborate with peers on live, industry-led projects or work with industry partners
Work in dedicated design studios with access to professional equipment, workshops and support from specialist staff
Use cutting-edge industry software such as VR (virtual reality) Experiment with creativity, examining its role in re-thinking the interior
Have the option of a placement year in professional practice
The placement year pathway for this course is new for entry year 2023 and is subject to validation.