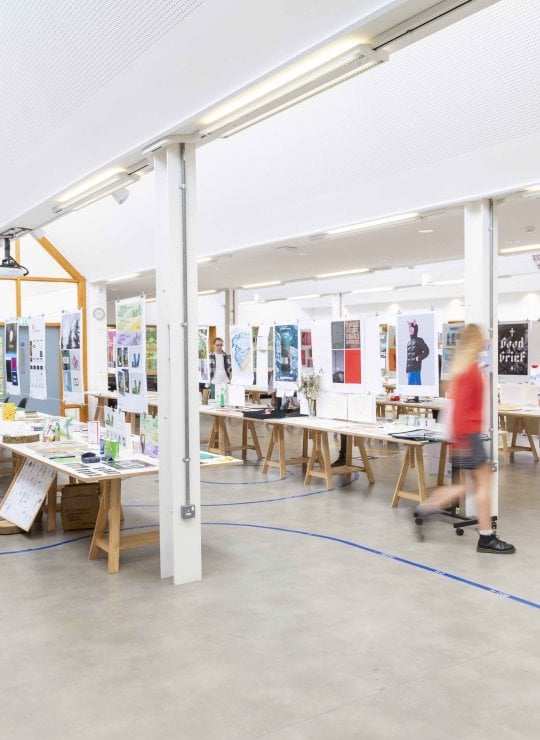 Graphic Design BA(Hons)
Launch your career in design and the wider creative economy by becoming an adept visual communicator.
Key details
Course duration
3 years / 4 years
Attendance
Full-time / Professional Placement
Course overview
Graphic Design is changing. It's evolving to embrace new technologies like augmented reality and AI and it's engaging with the crucial issues of environmental consciousness and social responsibility. Now, more than ever, the industry is looking for highly original creatives that can solve problems, think differently and make an impact with their work. 
At Falmouth, we're pushing at the edges of our discipline, expanding the application of Graphic Design and harnessing it to make change. Our students are future proofed, trained to think critically and imaginatively, prepared to tackle complex communication challenges and equipped to thrive in a rapidly changing global environment.   
On this course, you'll join a collaborative community that will support you to develop your distinct creative voice and to define your unique visual language. Our studio culture means that you'll work together with your peers as you would in industry. You'll have opportunities to engage with a range of media, processes and approaches, from screen-printing to 3D printing, film and animation, and beyond. 
Taught by experienced academics and connected to industry leaders through our network of contacts, you'll be in touch with the latest developments in the subject. 
Whether you want to produce designs for big name brands, or become a message maker for social enterprise, this course provides freedom and flexibility to create your own path in the field. 
You will:
Explore process, narrative, typography, branding and collaboration as you learn how to respond to project briefs 
Have access to professional-standard facilities across the University to explore your creative passions and directions 
Work on projects created with, and supported by, industry practitioners to build your own network 
Have the chance to enter creative competitions like D&AD and Creative Conscience and visit London studios such as Turner Duckworth, Wiedemann Lampe and Pentagram – one of the world's largest independent design consultancies.  
Enjoy optional travel to cities abroad to gain global perspectives on the subject 
Create an industry-standard portfolio in your final year as a catalyst for your career 

Interested in studying Graphic Design at Falmouth? Join our virtual course Q&A on 11 December
Find out more
Graphic Design | Falmouth University
On this Graphic Design degree, you'll have the opportunity to gain a BA(Hons) degree over three years or the option to study Graphic Design BA(Hons) with an Integrated Foundation Year and/or a professional placement.
With design process and problem-solving at its heart, this Graphic Design degree explores how creative and meaningful ideas can be made. You'll study the historical, social and cultural issues connecting theory and practice, and gain real-world skills from live briefs and workshops with leading graphic designers.
From module information to course aims and assessment criteria, discover the full course details:
In the first year of your Graphic Design degree, you'll take on practical and critical work, exploring and experimenting with new processes and practices in graphic design. Working together in our immersive studio culture, we'll study topics like how to generate ideas, the history of design, and the latest industry innovations.
Modules
Design Process
This module introduces a key component of a graphic designer's education: a practical understanding of 'design process'. You will initially explore 'process' as a linear set of guidelines or 'signposts' along a creative journey, directing you towards the next key step. You'll consider the importance of each 'signpost', understanding how it helps to externalise and develop your thinking. As part of the design process, you'll embrace key skills such as drawing and mark-making, research, lateral thinking and creative breadth, and how managing time effectively can enable a more reflective and productive learning style. Through presentations, workshops and studio briefs, you'll be encouraged to wrestle with the underlying principles that govern, shape and motivate the creative process of idea generation and development.
A Word in your Eye
Through a series of practical and theoretical assignments, you'll be introduced to the fundamental principles of visual language and the powerful role it plays in communication design, understanding the notion that all materials and artefacts carry meaning and value within the context of communication.
You will experiment with the basic elements of design, practice and process in order to understand and evaluate their function in the exploration of ideas and the delivery of messages.
Narrative
During this module, you'll experiment with 'graphic' interpretations of a personally authored piece of content, informed by play, research and idea development within and beyond graphic design. These interdisciplinary themes and principles will encourage you to explore more diverse and experimental approaches to storytelling (including montage theory, juxtaposition, and narrative arcs) and to move beyond the conventions of the subject. You'll consider how a sequenced combination of text, image and compositional structure within any given narrative can determine the engagement with, and comprehension of, a predetermined story or message. Presentations and workshops, together with studio briefs, will be supported by learning teams and individual tutorials.
Difference & Identity
Graphic design cannot live in a vacuum. Although many visual techniques and craft skills can be rehearsed within an academic enquiry, ultimately graphic design provides a service in a predominantly commercial world, where its success is evaluated against defined needs and expectations. Whether these needs are to stimulate the desire to buy, communicate life-changing messages or political ideologies, send us the right way, distinguish one thing from another, or just help us to know more, we (as individuals) are not always the primary recipients of these messages. This module explores the relationships between the stakeholders in a communication process, promoting discourse around the notion of 'others' and 'difference'.
Focusing on real-world, industry-facing projects, we'll encourage you to challenge convention and produce daring, original work. We'll study areas like information hierarchy, ethics and design for society, while continuing to build your core skills in graphic design. You'll also go on study trips – usually to London or Amsterdam – to learn from designer-led workshops and visit studios like Pentagram, GBH, Fitch, Mother and Trapped in Suburbia.
Modules
Brand Experience
This module focuses on brand creation and contemporary communication strategies within our consumer society. It will develop theoretical discourses around the motivational triggers to purchase and consume (desire versus need), relationships between persuasion and empowerment, tensions between consumption and sustainability, personal identity and belonging, and local and global contexts within a consumer society. You'll rehearse and develop your understanding of the design process through studio-based assignments that will push and challenge conventional boundaries within the discipline and place the emphasis upon 'the big idea'. This drives the communication strategy through multiple media platforms, from print, three dimensions, audio, time-based and digital arenas.
Typography
Typography lies at the very heart of the practice of graphic design and is fundamentally concerned with the mechanical expression of the written word. Our society depends heavily on written forms of communication and this module considers the nature of typographic hierarchy, the conditions that govern its application and the principles of organising editorial information. You'll be presented with a range of project briefs that utilise both manual and digital exercises, taking a 'hands-on' response to various typographic challenges. This module also explores personal authorship of content and visual expression, from writing through to typography and image making (photographic and/or illustrative). Lectures and seminars will provide the context for the work, and projects will be discussed with a personal tutor within regular small-group tutorials that facilitate shared learning and a platform for critical debate.
Design Directions
This module marks an important transitional stage, as you move from tutor-set assignments and managed project outcomes, to more independent goal setting and personal exploration of future directions.
At this stage, you will begin to reflect more critically on your future prospects, with optional work placement opportunities (maximum of 3 weeks outside term time), providing off-campus learning experiences.
The practice-based, self-negotiated assignments will be orientated by the assertion that design and designers can be agents for positive change within our society. You'll be encouraged to identify potential opportunities for graphic design within this context, develop new insights into existing problems and challenge the communication conventions.
Collaborative Practice
In this module, we'll explore collaboration as a central part of contemporary graphic design practice. A critical component of the module will be learning activities such as designer-led briefs, live projects in collaboration with external partners, and workshops that will provide provocative interventions into creative thinking.
You can choose to take an optional professional placement after your second year on a three-year programme, or after your third year if you're studying for a degree with an Integrated Foundation Year. 
You'll be responsible for finding your own placement, with support from the Employability team. 
Choosing this option will enhance your industry experience and skills while studying. 
How you'll study during your professional placement
You'll spend time working in a professional context, as part of a business or organisation. This can be in one role, or up to three, and must be for a minimum of 24 weeks. 
You'll develop in-demand workplace skills, deepen your insight into industry and grow your network of contacts, all of which could help you get ahead in your career after graduation. 
Throughout this year, you'll develop a portfolio of work that includes critical self-reflection on what has been learned from the experience. You'll be required to evidence your experiences, the skills you've learned and your professional growth. 
The final year of your Graphic Design degree focuses on intense project work, a dissertation and professional practice workshops. As well as building your core skills, you'll take a critical look at your strengths and explore various directions for your future career. Towards the end of the year, you'll exhibit at D&AD New Blood and at our own exclusive show.
Modules
Journeys
Through a range of design challenges that explore alternative models of practice, you will be encouraged to reflect upon your strengths, motivations and personal design future. This module will emphasise the importance of analysis, innovation, collaboration and idea generation within the process of creative problem solving. Working on projects that challenge your creative potential, you'll begin to develop a portfolio of work that articulates your personal strengths and locates your practice within a wide range of professional contexts.
Projects will be negotiated with a tutor within strategy sessions that facilitate teamwork as well as a platform for critical debate.
Critical Writing
The dissertation is a self-initiated written assignment of 6000 words on a subject relevant to your programme of study and personal interests. This module affirms the critical role of writing within the work of a graphic designer.
Destinations
At this stage in your Graphic Design degree, you'll develop a final body of work and a strategy for the transition to industry or further academic or career interests. Emphasis will be placed on challenging conventions, with a focus on strong ideas that are critically engaged and beautifully made.
You can either develop larger projects from the previous module or work on new ones that help you position yourself and your work, as your interests become focused and your identity is honed. This work culminates in the final degree show and other industry focused events. Projects from earlier years can be incorporated into final portfolios as part of the 'Transitions element', which will also include promotional initiatives and strategies to project your future self and support ambition.
Learning is supported through team tutorials and individual 'bookable' sessions.
Why study an Integrated Foundation Year route? 
If you're taking on a new subject that you haven't studied in depth before, have been out of education for a while or have a non-standard educational background then an Integrated Foundation Year degree may be the right choice for you. It is a four-year degree with an Integrated Foundation Year to start, which allows you to explore the primary elements of your subject before progressing on to the remaining three years of the BA(Hons) degree. 
What you'll study in your Foundation year
If you choose this pathway, you'll study five core modules in your Foundation year. These are all designed to help you explore the foundational elements of your subject. You'll gain relevant technical skills, learn to experiment and take risks, develop an understanding of professional practice, have opportunities to work across disciplines and collaborate with other students on live project briefs. 
Modules
Explore
You'll begin your foundation year by working collaboratively with others to explore themes of the future. You'll take risks, experiment through play and be supported to break through barriers.
Technique
You'll take subject-specific workshops and develop essential technical and practical skills in your area of study. You'll also enhance your analytical and organisational abilities.
Apply
You'll work with your peer group to think beyond discipline by addressing a societal or global issue. You'll then showcase your work to your peers and deliver and accompanying evaluation of your process.
Industry
You'll enhance your creative and practical skills in your subject specialism by responding to typical industry briefs, underpinned by focused research and experiments. You'll also gain industry insights through guest lectures and workshops.
Launch
You'll develop your unique identity in your specialism through the production of a self-initiated body of work. Your final project will be the bridge to your next year, fully supported by evaluative reviews and critical analysis of the work you have created.
After the Foundation year, you progress into Year One of the full three-year degree, equipped with a deeper knowledge of your subject, a clear understanding of your strengths, and develop a practical and technical skillset and the confidence to excel in your chosen subject. 
If you apply for and enrol onto a degree with an Integrated Foundation Year, you'll have the option to switch onto a five-year version including a placement year. That means you'll complete the first three years of your course before completing a placement in industry in your fourth year and returning to Falmouth for the fifth year of your programme. 
The modules above are those being studied by our students, or proposed new ones. Programme structures and modules can change as part of our curriculum enhancement and review processes. If a certain module is important to you, please discuss it with the Course Leader.
How you'll learn & be assessed
You'll attend group tutorials, seminars, workshops, peer critiques and regular individual tutorials – giving you the chance to present work and hear feedback in our new, dedicated studio space. This is based on approaches and learning from the graphic design industry, so you develop career-orientated skills from day one. 
At Falmouth, we use a 'digitally enhanced learning & teaching' approach. Your experience will always be predominantly in-person, including seminars, tutorials and studio teaching, with some, more targeted elements, being online either live (synchronous) or pre-recorded (asynchronous). You can read more here.
100% of your assessment will be coursework. 
Assessment methods
Foundation year assessments are 100% coursework based
A variety of design briefs
There's an ongoing policy of review and feedback every week with staff and other students, while formal assessment is twice yearly
In year three, you'll write a dissertation and exhibit your work for assessment as part of a final-year show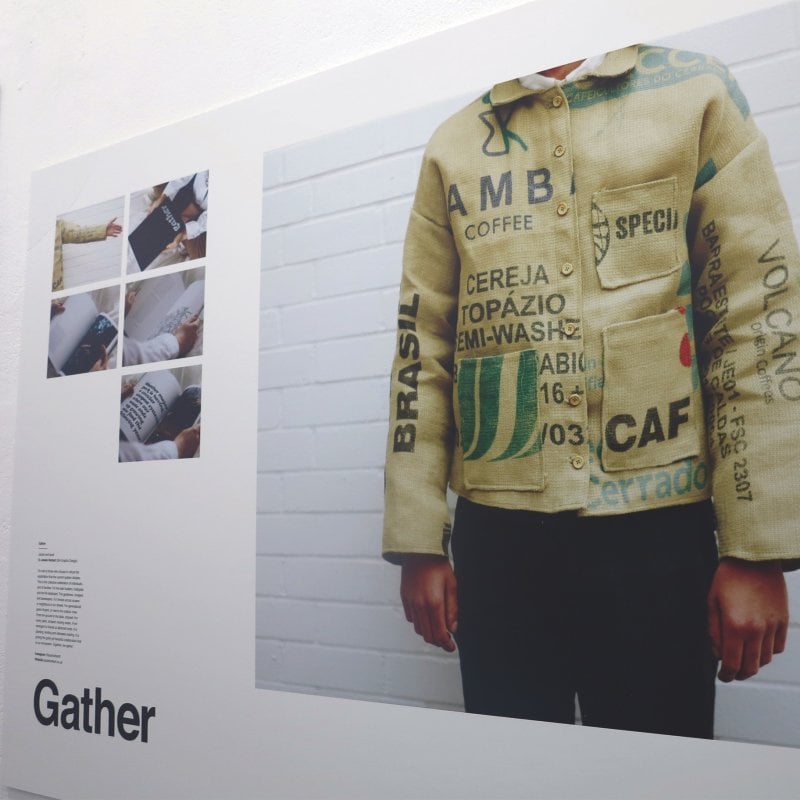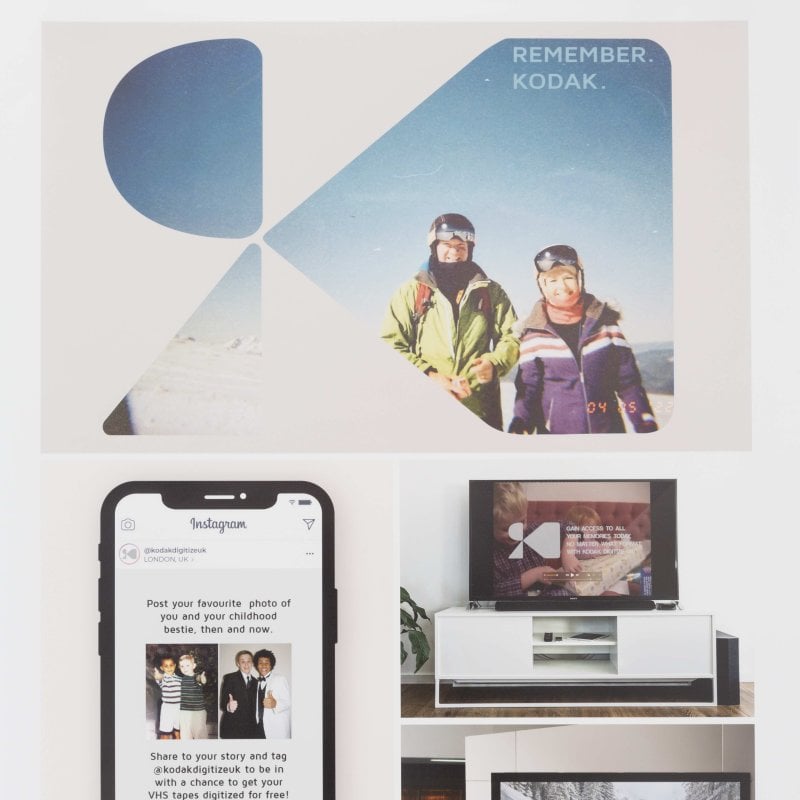 This course could be for you if...
You want to learn how to story tell visually
You enjoy making work that's relevant to different audiences
You want to develop quality ideas that push your creative process and show a journey of growth
You want to investigate ideas, facts and questions relevant to the modern world through your work
You like thinking critically about your work and want to contextualise it in current culture
You have a passion for visually and verbally articulating ideas to others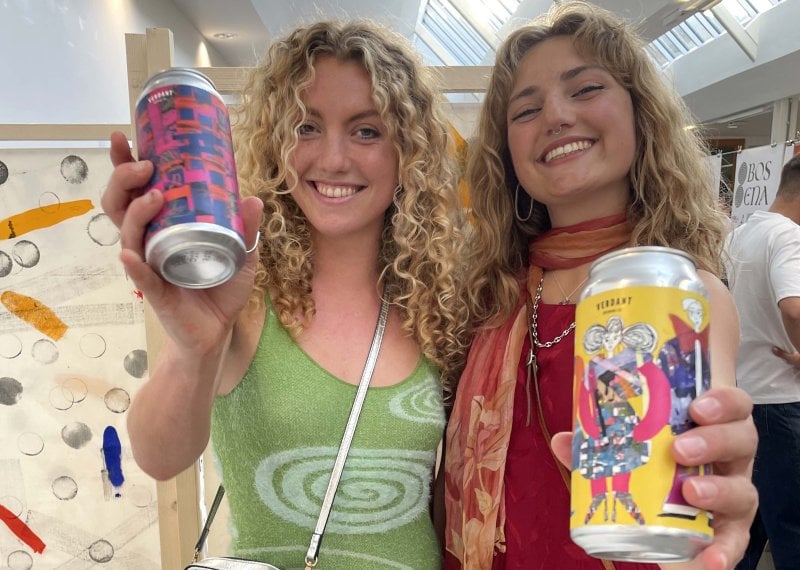 Verdant are one of the most celebrated craft breweries in the UK and Adam (founder) and James (Creative Design Manager) are Falmouth Graphic Design alumni.
Facilities
Based in the School of Communication, our Graphic Design facilities include:
Large, open-plan, dedicated design studios.
Design lab featuring traditional and digital production equipment.
Photography and audio space supporting stills, moving image and sound.
Mac desktop and laptop computers with professional software.
Extensive library facilities including thousands of books, DVDs, magazines and journals.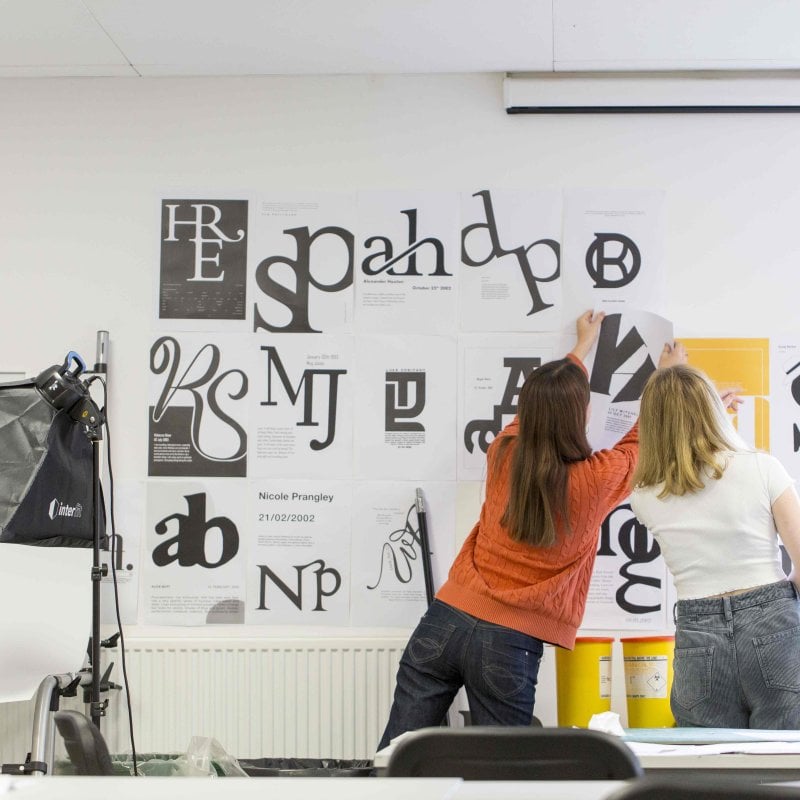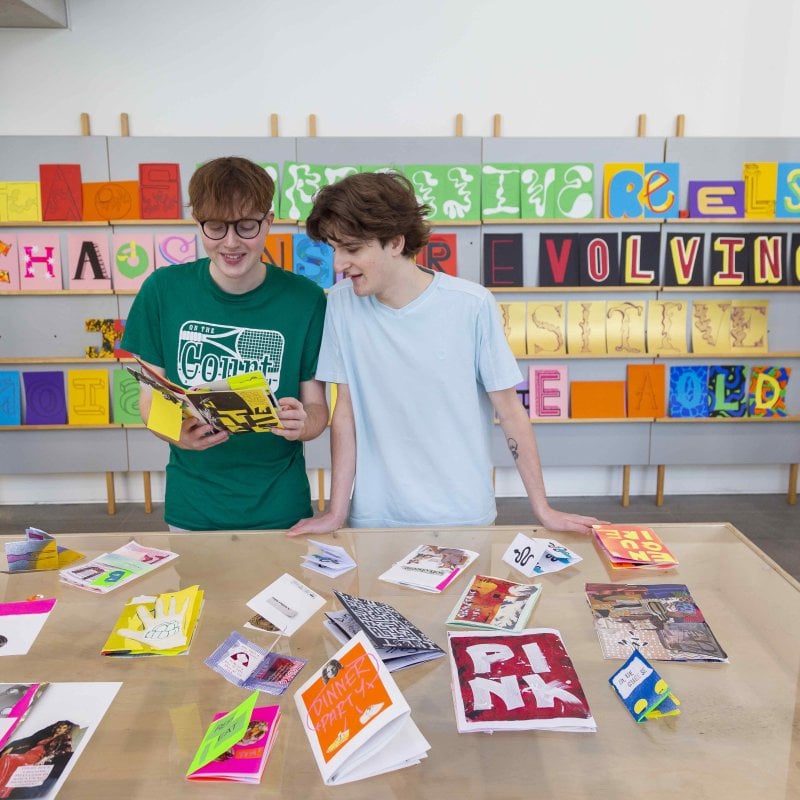 Staff
Our award-winning graphic designers, associate lecturers, technicians and other staff members specialise in traditional and digital fields. As well as frequently contributing to books and publications, they're often invited to judge professional design awards.
Some members of staff only teach on specific modules, and your course might not feature every staff member who teaches on the course.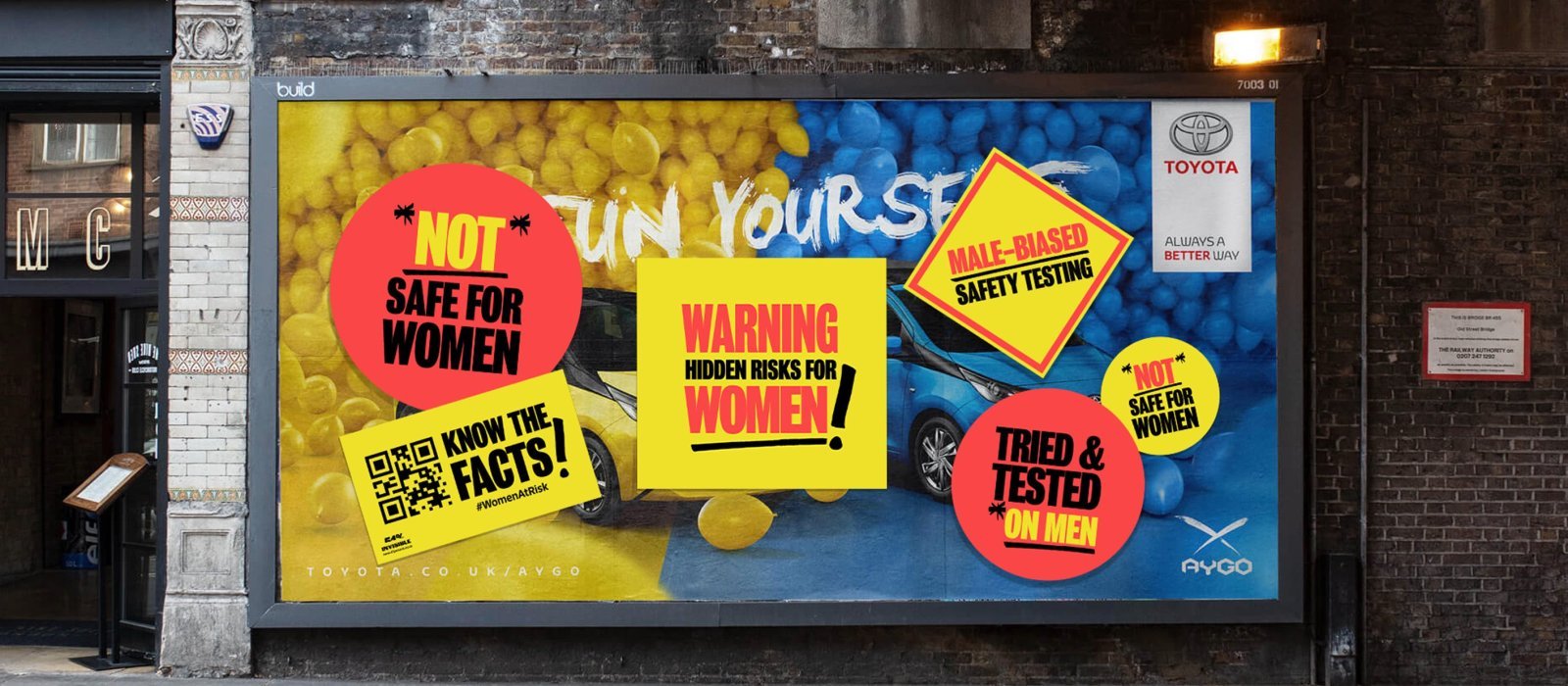 Stories from our community
Explore student projects, graduate successes, staff news and industry insights
Our graphic design graduates have worked as:
Digital Designer at AKQA
Brand Designer at Superunion
Packaging Designer at Williams Murray Hamm
Graphic Designer at Apple
Digital Innovation Designer at Bartle Bogle Hegarty
Ready to join us? You can apply for September 2024 through UCAS. You'll need to reference the course and University code (F33).
| Course route | UCAS code |
| --- | --- |
| Graphic Design BA(Hons) three year degree | W214 |
| Graphic Design BA(Hons) with Integrated Foundation Year | FY08 |
| Graphic Design BA(Hons) with professional placement | PY48 |
We consider all applications on their own individual merit and potential. We invite all applicants to an interview day or audition to give them the opportunity to demonstrate this along with what inspires and motivates them in their field. Applicants will also be able to show their portfolio or give a performance depending on the course. We welcome applications from all subject backgrounds, whether you've specialised in STEM, the arts or humanities.  
| Course route | Entry requirements |
| --- | --- |
| BA/BSc(Hons) three year degree | 104 – 120 UCAS Tariff points |
| BA/BSc(Hons) four year degree with professional placement | 104 – 120 UCAS Tariff points |
| BA/BSc(Hons) four year degree with Integrated Foundation Year | 80 – 120 UCAS Tariff points |
Check the title of your course to see if it's a BA or BSc award. UCAS Tariff points will primarily be from Level 3 qualifications such as but not limited to A-levels, T Levels, a BTEC/UAL Extended Diploma or a Foundation Diploma. 
For applicants whose first language is English we require you to have or be working towards GCSE English Language Grade 4 (C), or equivalent. 
If English is not your first language you will need to meet the same standard which is equivalent to the IELTS Academic 6.0 overall score, with at least 5.5 in Reading, Writing, Speaking and Listening. We accept a range of in country equivalencies and approved tests.  
If you need a student visa to study in the UK, you may need to take a recognised language test. You can read our English Language Requirements for more information.
For starting your studies in 2024
UK applications: 31 January 2024 (for equal consideration)
Applications after the 31 January will be considered on a first-come, first-served as long as there are places available. Apply for this course now.
International fee payers
International fee payers can apply throughout the year. But we recommend applying as early as possible, to make time for visa and travel arrangements.
Tuition fees
| Annual tuition fee | Student |
| --- | --- |
| £9,250 per year | Full-time UK |
| £17,460 per year | Full-time EU/international |
| £1,850 per professional placement year | Full-Time UK and EU/international |
| Annual tuition fee | Student |
| --- | --- |
| £9,250 per year | Full-time UK |
| £17,950 per year | Full-time EU/international |
| £1,850 per professional placement year | Full-Time UK and EU/international |
| £1,385 per study abroad year | Full-Time UK and EU/international |
Tuition fees are set annually and are subject to review each year. The University may therefore raise tuition fees in the second or subsequent years of a course, in line with inflation and/or the maximum permitted by law or Government policy. Students will be notified of any changes as soon as possible. 
The figures above don't include accommodation and living costs
Typical course costs
£540 - Recurring annual costs
Optional study visits - Approx £100-£1000 (depending on location)
If you need to bring equipment or materials with you, these will be outlined in your Welcome Letter.
£250 for materials
A laptop/desktop computer
Adobe Creative Suite
To engage in the digital learning activity, although you will be able to access IT suites on campus, you will benefit from a laptop to access the platforms and tools we use. Depending on your subject, you may need a specific type of computer. If you're unsure about what you might need, please contact our course advisors.
What better way to find out about life at Falmouth University than by asking our current students?
From course details and academic support, to the social scene and settling in, our students are ready and available to answer any questions you might have. Simply set up your account, send them a question and they'll get back to you within 24 hours.