Our state-of-the-art Printmaking Studio is located in the sub-tropical gardens on our Falmouth Campus

We facilitate a range of printmaking techniques and encourage both traditional and contemporary processes. We hold a range of inductions for students on different processes throughout the year.
All of our printmaking facilities are supported by highly trained and experienced technicians, who are on hand to assist students as they explore this medium.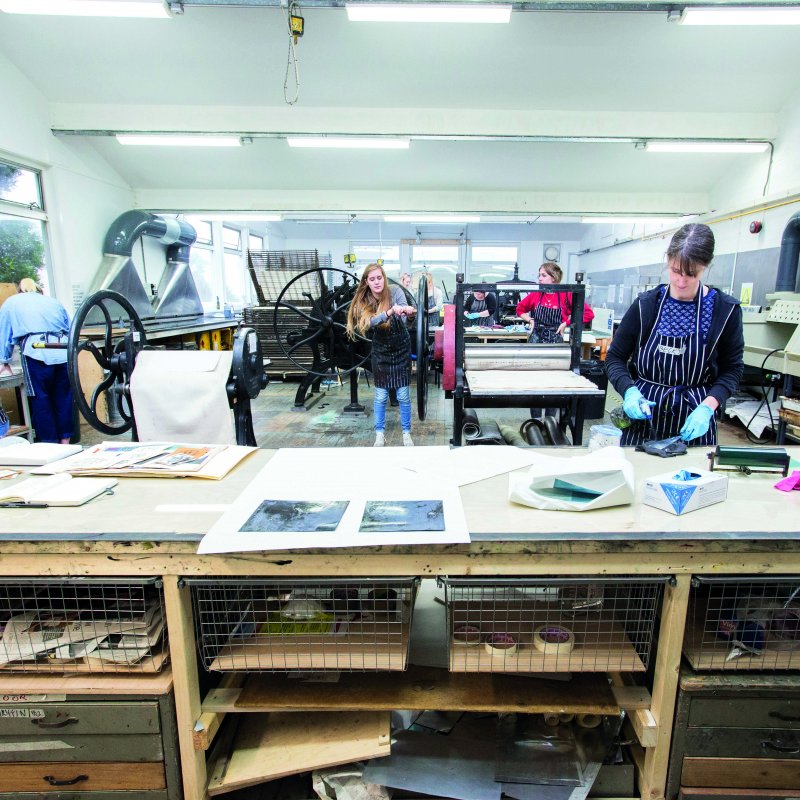 Our facilities
Our studios can facilitate the following printing processes:
Monotyping
Your image is drawn or painted on a smooth, non-absorbent surface, then transferred onto a sheet of paper by pressing the two together, usually using a printing press.
Intaglio
Intaglio printing is the process where an image is incised into a surface, and the incised line or sunken area holds the ink. We are able to facilitate etching, engraving, dry point, collagraph and photo polymer.
Relief printing
Protruding surface faces of your printing plate or block are inked; recessed areas are ink free. Printing the image is therefore a relatively simple matter of inking the face of the matrix and bringing it in firm contact with the paper. Typically students focus on woodcut and linocut relief processes.
Stone lithography
Stone lithography is a traditional technique that uses simple chemical processes to create an image. For instance, the positive part of an image is a water-repelling substance, while the negative image is water-retaining. These marks are made on lithographic limestone.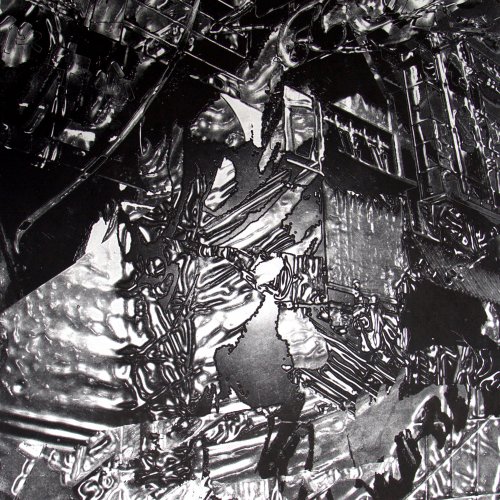 Bianca Cork - print (triennial story)
Printmaking Technician Receives International Honour Award
---
Bianca Cork, Falmouth School of Art technician, international artist and alumna of Falmouth University, was selected for the Macao Printmaking Triennial and has received an Honour Award for her innovative print designs.
Read more
Contact us
If you're a current Falmouth student or staff member, log into the Learning Space to access facility information, including workshop drop-in sessions, workshop handbooks, and health and safety guidance.
T: 01326 253588
E: PrintmakingCentre@falmouth.ac.uk