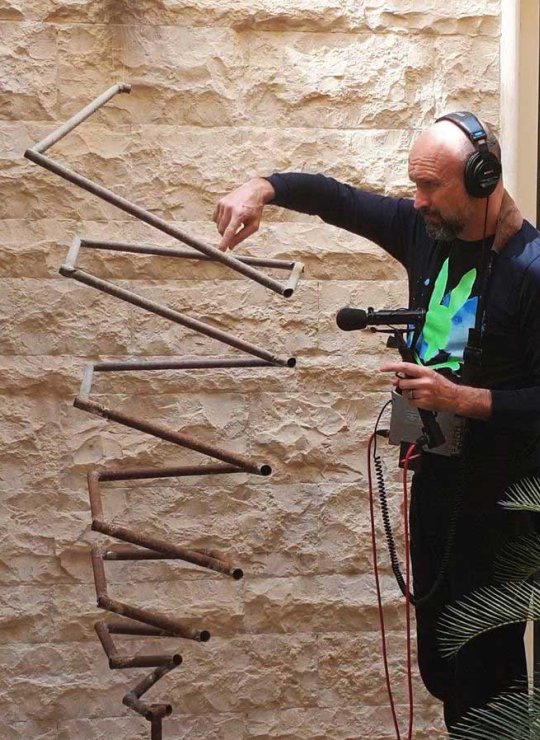 Fine Art MA (Online)
Tap into Falmouth's renowned Fine Art expertise globally.
Course overview
For almost 120 years, Fine Art at Falmouth has challenged students to address both the contemporary moment and the future of all our communities. On this Fine Art MA, you'll learn to build a sustainable practice as an artist, while navigating the context of global economic, political, social and ecological change.
From your home and studio you'll be supported to experiment and collaborate within an international network of peers and professionals. Our lecturers and tutors are practising artists, curators, writers and researchers, building knowledge cooperatively with students in flexible online spaces. You'll make a body of work that culminates in an ambitious public-facing project. 
You will:
Try new ways of working, deepen your material knowledge and develop your analytical skills
Benefit from a vigorous programme of online guest lectures, workshops and masterclasses led by professionals from across the globe
Apply critical reflection to define and articulate creative intent and purpose; analysing your practice in relation to specific themes to develop a reflective, adaptive and resilient practice
Build an understanding of historical and contemporary contexts and the art world's complex networks and positionalities
Consider the social, environmental and ecological impact of your practice and ask how it engages with global conversations
Start dates: January / May / September
(Three intakes per year) 
Fine Art MA (Online) | Falmouth University
Throughout this online Fine Art MA, you'll be challenged to experiment while developing and situating your practice within relevant fields of critical art practice. Foregrounding the importance of sustainability, ethical practice and business know-how, you'll become a resilient and entrepreneurial practitioner, able to navigate global economic, political, social and ecological change.
Modules
This Fine Art MA is comprised of five modules, four 30-credit modules and one 60-credit project (180 credits in total). The modules have been specifically designed to be studied in a non-linear order, with the order in which you'll study the modules depending on when you begin the course. All modules on the course are compulsory and must be passed in order to complete the award.
MA
You will need to complete four 30-credit modules and one 60-credit project (180 credits in total). All modules on the course are compulsory and must be passed in order to complete the award.
From module information to course aims and assessment criteria, discover the full course details for the MA.
PGDip  
You will need to complete four 30-credit modules (120 credits in total). All modules on the course are compulsory and must be passed in order to complete the award. A dissertation (major project) is not required. 
From module information to course aims and assessment criteria, discover the full course details for the PGDip.
Module details
The first module gives you an understanding of the contemporary global art context and lays the foundations for the following course modules.
Module 1 will challenge you to expand your thinking and focus on your own making. We do not expect that you have extensive previous knowledge of art theory or art history, but that you are curious and ready to engage in dialogue and constructive debate as we explore ideas and art practice.
By the end of the module, you will have deepened your understanding of your art practice, learned to present ideas and artworks in both multimedia and document form, and gained the knowledge to begin locating your practice within theoretical and practical contexts. 
The Fine Art MA builds each week, and you will apply the ideas we discuss to your own practice to develop your artwork and critical understanding. Often starting with a weekly question, we will address topics such as 'How do artworks create meaning?' and 'What is research within art practice?' or 'What is a sustainable art practice?'. These form a starting point to examine your own artwork and that of your peers, and we will also be joined by guest lectures on some weeks who further develop these ideas.
(30 credits)
This module asks you to open your practice to the many kinds of creative partnerships that can create a sustained and successful career.
No artist works in a vacuum, and all successful artists have developed tools to work with other people in a variety of capacities. We will ask you to identify collaborative partners and execute a project that is relevant to your wider interests as an artist.
This may take the form of working with other artists or creatives but can also include technicians or experts from other fields from whom you gain knowledge or expertise. The module is structured to help you build the skills to navigate complex and often fluid projects. You will learn communication and planning skills and gain insight into a huge variety and methods of collaborative practices.
By the end of the module you will have expanded the creative limits of your artwork and gained confidence working with others and managing projects. Additionally, you will have learned how sources outside your own fine art practice can enhance and expand your work and thinking. These are all valuable skills for artists who continually collaborate to help fabricate, show, or distribute their artwork.
(30 credits)
The sustainable strategies module addresses the larger impact of your work both environmentally but also economically, and considers how you can sustain an art practice for the long term. The module will give you the tools to understand how the 'big ideas' you have can become reality, and how you can be sensitive to their impact.
By exploring a variety of creative strategies involved in the production, resolution, and dissemination of your contemporary art practice, you'll be able to reflect upon the ways in which you can maintain your practice's sustainability.
Critically, you will consider your art practice in relation to personal, economic and environmental sustainability, and devise strategies and workflows that are conscious of environmental impact, your own wellbeing, and the long-term career development of your practice. On completing the module, you will be able to demonstrate a growing self-sufficiency in your professional practice.
(30 credits) 
Operating like a cultural critic or theorist, this module provides the opportunity for you to research historical and contemporary contexts. For example, this could be the debates, complex global networks and positions that surround your art practice. 
The subjects of this module will be in relation to your own art practice but not directly about it.
By the end of this module you will have fully-located how research operates within your practice. You will have gained much further insight into a specific subject area that surrounds your practice. You will also have gained an understanding of how this initial research could be extended into further study beyond the MA.
(30 credits) 
Drawing upon the knowledge and experiences gained from the previous four modules you will produce a revised project proposal leading to an ambitious, critical and professional project delivered to a public audience.
This project can take the approach of practice through research or research-informed practice. The final major project will focus your interest and should reflect your awareness of the contexts, collaborative possibilities, and sustainable goals of your practice. You will work continuously on your art practice over the course of two study blocks to realise this project.
You will demonstrate increasing autonomy in respect of your research skills and will build on your networks to support the development of your work. As the consideration of audiences and contexts are key concerns throughout the course, you are strongly encouraged to publish your final major project within the public domain. If appropriate, collaboration, and partnerships with individuals, groups, or institutions can also be a part of the final major project.
(60 credits)
The modules above are those being studied by our students, or proposed new ones. Programme structures and modules can change as part of our curriculum enhancement and review processes. If a certain module is important to you, please discuss it with the Course Leader.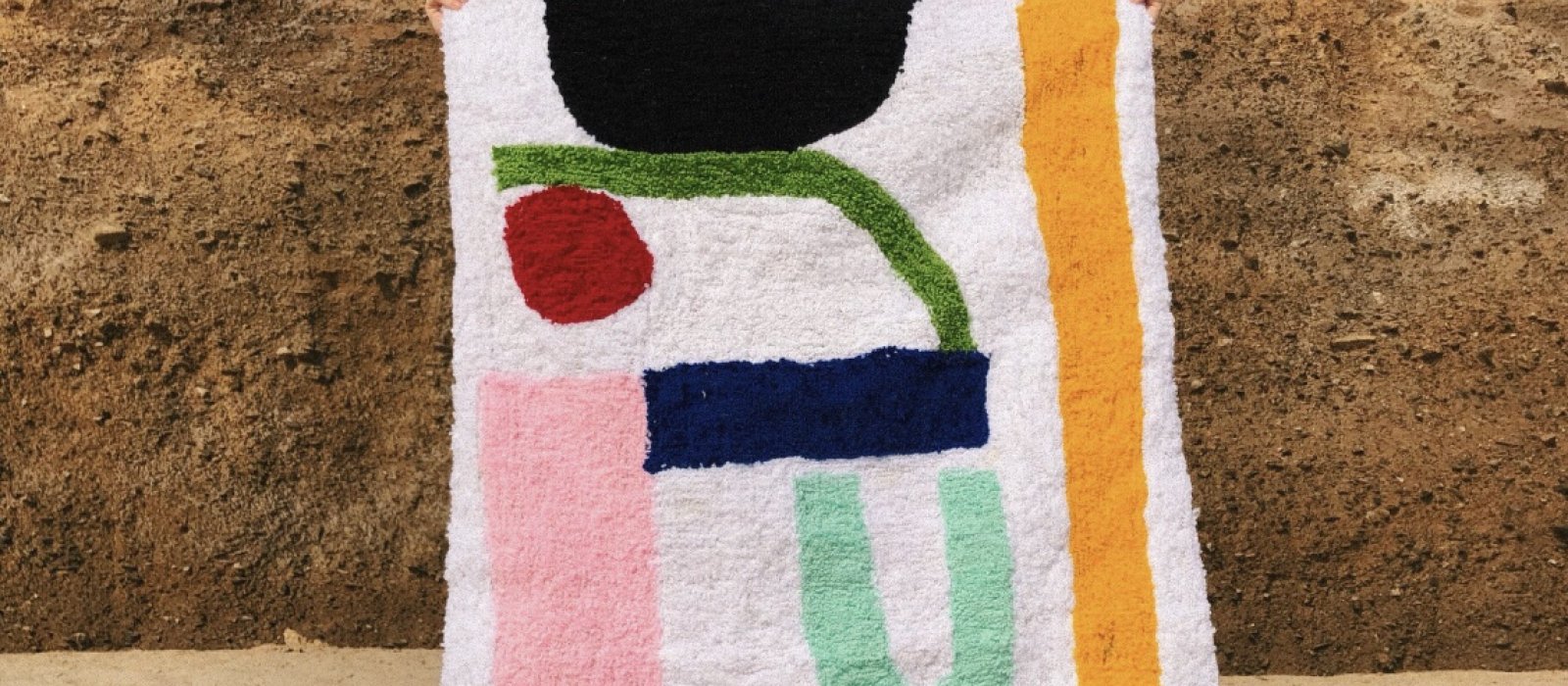 Resources and Support
Dedicated easy-to-use virtual learning environment (VLE)

Accessible online audio / visual content

A Student Advisor to support you throughout your studies and access to our Student Support Services

Access to our Employability Service

24/7 access to Falmouth's extensive online library of contextual books, journals and resources

Access to online software tutorials at LinkedIn Learning

Students' Union community

Optional face-to-face events

Invitation to attend alumni events
Although online students don't have access to on-campus facilities as part of the course, you can hire equipment and access facilities by paying a charge. Find out more about availability and prices here.
Studying Fine Art online means you'll be part of the prestigious Falmouth School of Art community. Check out the stories below to discover more about our amazing students, graduates and staff.
Stories from our community
Explore student projects, graduate successes, staff news and industry insights
How will I learn & be assessed
You'll learn through a blend of lectures, webinars, guest talks, tasks and discussion forums, which you'll access via our dedicated virtual learning environment. This is also where you'll find all key documentation, get course announcements and access extensive learning resources.
How will I be supported?
You'll be supported academically by Online Tutors, who will also deliver weekly webinars and facilitate the online forums. If you need assistance with anything that isn't directly related to course material, a dedicated Student Advisor team will be on hand to help. You'll also have access to Falmouth University's excellent Employability Service.
You'll refine dynamic art practices, spending 20-25 hours a week working on your craft. We incorporate optional live events for all our online students. There will be up to two per year and will typically run over a long weekend, to fit around your other commitments.
What are my study hours?
A postgraduate student should dedicate at least 20-25 hours per week for study.
Assessment methods
Assessment provides the course team with a means of offering tailored guidance alongside advice on how to progress knowledge and skills in key areas that relate to the course Learning Outcomes. The course team will identify your strengths and weaknesses as an individual and discuss them with you throughout your time on the course.
You will be assessed via coursework at the end of each module in the form of visual, verbal and written assignments. You will also receive regular feedback via webinars, Q&As and workshops with your peers.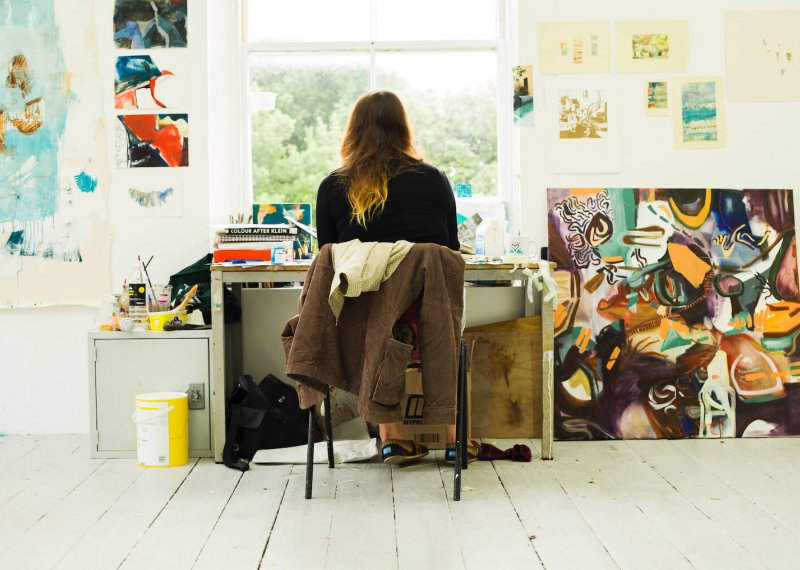 " The international nature of the course was a pleasant surprise and definitely adds a dimension that you wouldn't get in a bricks and mortar institution. "
Staff
The Fine Art MA course is taught by a range of practicing artists with strong global networks. Coming from diverse backgrounds and practices, they're well placed to guide your own unique development. You'll also enhance your understanding of global contemporary practice through a programme of international guest speakers, including artists, curators, critical thinkers, producers and gallerists.
Some members of staff only teach on specific modules, and your course might not feature every staff member who teaches on the course.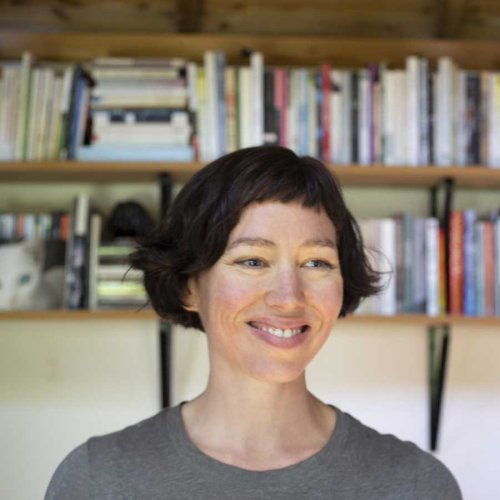 Josie Cockram
Meet your course leader, Josie Cockram
---
Josie Cockram is an artist, lecturer and contemporary art curator. We chatted to her about her journey as an artist, the online master's course and why art matters in the world today.
Read more
As a Fine Art MA graduate, you could become:
Practicing artists
Curators and art exhibition or festival organisers
Arts teachers, lecturers and technicians
Art critics, journalists and publishers
Social entrepreneurs or campaigners
Research/PhD students
Speak to us about the course
If you'd like to talk to an Advisor about this course or your application, get in touch with us via the form below.
Apply now
Ready to apply for postgraduate study? We have three start dates a year: January / May / September. Select the start date you'd like to apply for in the drop-downs below and then click the relevant apply button to begin.
You can apply to begin your studies in January 2024 by selecting the relevant course route below:
You can apply to begin your studies in May 2024 by selecting the relevant course route below:
You can apply to begin your studies in September 2024 by selecting the relevant course route below:
An honours degree or Level 6 equivalent qualification is desirable. However, candidates without a degree or formal qualification are still encouraged to apply. If you'd like to discuss our entry requirements, speak to an advisor.
We'll ask you to provide a portfolio of your most recent work when you apply. You'll need to submit a PDF or single link to your online portfolio. Your portfolio should include 10-15 images, films, or audio artworks. All of the pieces should be captioned with their title, material, size, duration, and date. Please also provide a 300-500 word portfolio statement that outlines the ideas and intentions of your practice.
If you'd like to talk to us about your application, get in touch.
If English isn't your first language, you'll need to demonstrate English language skills that are sufficiently developed for successful completion of your studies. We accept a range of recognised English language qualifications that are equivalent to the International English Language Testing System (IELTS) Academic minimum score of 6.5 overall, with a minimum of 6.0 in Reading, Writing, Speaking and Listening.
What we're looking for
We're looking for critically engaged practitioners who are looking to refine their practice and build global cooperative networks.
This course has three intakes per year: January, May and September.
| Academic start date* | Application deadline |
| --- | --- |
| 22 January 2024 | 10 January 2024 |
| 27 May 2024 | 6 May 2024 |
| 23 September 2024 | 2 September 2024 |
Please note:
*Virtual Welcome Week begins the week before the academic start date. During this time, our Student Advisor team will host Welcome Webinars and be in touch with practical information on how to study online.
An Early Bird discount is available for early applications. For January 2024, the scheme offers up to £600 off MA tuition fees: £300 if you apply by the Early Bird discount submission deadline, and a further £300 off your tuition fees if you receive an offer and within two weeks you accept the place and pay the acceptance fee. Both these payments would be applied to your final fee instalment. Please note the discount amount is subject to change for future intakes.
| Early Bird discount submission deadline | Academic start date |
| --- | --- |
| 27 November 2023 | 22 January 2024 |
| 1 April 2024 | 27 May 2024 |
| 5 August 2024 | 23 September 2024 |
To discuss all our discount opportunities, contact an advisor.
Tuition fees
£12,150 total fee (incl. acceptance fee) - 2 years part time - MA/MSc course
£7,921 total fee (incl. acceptance fee) - PGDip course
£12,150 total fee (incl. acceptance fee) - 2 years part time - MA/MSc course
£7,921 total fee (incl. acceptance fee) - PGDip course
Tuition fees are set annually and are subject to review each year. The University may therefore raise tuition fees in the second or subsequent years of a course, in line with inflation and/or the maximum permitted by law or Government policy. Students will be notified of any changes as soon as possible. 
The figures above don't include accommodation and living costs
Typical course costs
As part of studying MA Fine Art you will require:
Laptop/computer
You will need a laptop or computer with a webcam, for virtual learning. You'll also need a good internet connection and data allowance capable of supporting video meetings and streaming.
Digital camera
We would recommend you have a digital camera capable of making still and moving image to document your work (this could be a good phone camera).
Resources and materials
You will also need to sustain your practice through managing your own resources. Depending on your own artistic style, you may wish to have a dedicated space in your home, access to a studio, materials, tools or necessary hardware and software to produce digital work.
Adobe Creative Cloud
Depending on the mediums you choose to work in, you may require access to Adobe Creative Cloud. You may be eligible for discounted licenses through Adobe's education pricing and Falmouth University seeks to provide further discounts when possible. If any discounts are available, we will communicate these to you.
For more information please visit Adobe Creative Cloud.
Optional face-to-face events
You will be expected to cover your own travel, accommodation and subsistence costs to attend these events. 
What better way to find out about life at Falmouth University than by asking our current students?
From course details and academic support, to the social scene and settling in, our students are ready and available to answer any questions you might have. Simply set up your account, send them a question and they'll get back to you within 24 hours.